←
Back to Blog
How X-Cart Helped Deliver Free Books to Kids During COVID-19

Athens-Clarke County, GA
Opened in 2009
booksforkeeps.org
1,000+
orders received during week one
3,000
orders fulfilled within one month
80,000
books in the inventory
Changing business practices at a non-profit organization required a scalable and flexible digital solution to meet their needs.
Needless to say, 2020 has been an unprecedented year for many businesses and organizations, including Books for Keeps: A nonprofit that delivers reading materials to children from low-income families in grades Pre-K through 12.
When the pandemic hit, Books for Keeps (BFK) needed a way to quickly and safely carry out its mission of getting books into the hands of kids throughout the Athens, Georgia school districts.
Enter: X-Cart. In a matter of weeks, X-Cart allowed Books for Keeps to create a customized eCommerce portal — completely pro bono.
X-Cart ended up having everything we needed. It was easy to find my way around without needing a lot of help, without needing prompting — it felt intuitive. As someone who doesn't write code, I was able to customize the things that we needed and 'build the plane while we're flying,' so to speak.
Key Challenges
During the pandemic, Books for Keeps needed a way to safely carry out their mission of delivering books to kids in need, which meant finding a way to purchase online and schedule drop-offs.
BFK sought to create an eCommerce portal that would keep track of high inventory (close to 80,000 books!), have the ability for users to sign up for memberships, and would allow users to sort books by genre, grade level, etc., and could also handle discount codes for families and teachers to access books for free.
The nonprofit also needed a messaging feature that would allow kids and/or parents to communicate directly with Books for Keeps.
Books for Keeps needed a platform that would reach and resonate with middle school and high school students in the community.
The Opportunity
Books for Keeps knew they needed to get books out to kids during this pivotal time, but as a small three-person team with no web development expertise, they weren't quite sure where to start. After researching several other website-hosting platforms, they landed on X-Cart.
"Squarespace would have been a nightmare for us," shared BFK's program manager Justin Bray. "It's clean and simple, but the sheer volume of books we have wouldn't have worked out well."
With such a large number of books, BFK needed something a bit more customizable that could accommodate that inventory, allow for custom filters, and provide users with tiered membership offerings.
"Can we build this website? That felt like the most insurmountable thing," said executive director Leslie Hale. "Close to 80,000 books online for students to shop? That felt like the biggest stumbling block. We just needed to figure out the other pieces, we got that piece figured out."
The Solution
X-Cart helped BFK create an eCommerce portal completely pro bono thanks in part to a little community connection. X-Cart is owned by Seller Labs and is based in Athens-Clarke County — which also happens to be where Books for Keeps was founded. Together, the teams were able to quickly create a custom platform that would ultimately benefit the community at large.
"X-Cart did a lot more for us, considering what we needed it to do," said Justin, "and that was a huge help in all of this."
One example of BFK's X-Cart website in action involved a family in a mobile home community in Athens. Home to a lot of immigrant and migrant families, the community had a lot of unmet needs that BFK sought to address. After receiving a call from one family there, the BFK team was able to help them place an order online. Now, they've seen a bump in orders from that school district and neighborhood — all from user data that BFK can easily track on their site.
"Seeing the orders come in from the same street as the family I helped was great to see," said Leslie. "The ripple effects of this are continuing. It's pretty remarkable to watch."
Key Metrics
During launch week, BFK received more than 1,000 orders.
Within one month, BFK's site has received about 3,000 orders — that's 50% of students in Athens-Clarke County.
48,000 books were ordered – and delivered with the help of volunteers – in the first three months.
Volunteers have logged about 1,300 hours in four months helping get the warehouse ready, fulfilling orders, and delivering them.
With their new X-Cart eCommerce site, it now only takes BFK volunteers 3-4 hours to export and process the orders each week, instead of days.
Now that books are being delivered to students through our eCommerce portal, BFK is spreading through word-of-mouth. That provides us with a great opportunity to help more of those hard-to-reach families.
Looking Forward
While the Books for Keeps eCommerce portal is a success, the organization wants to continue riding that forward momentum. The more books they can deliver to kids, the more they can help prevent "summer slide" and improve education and learning for children of low-income families.
"We want it to be more," Justin said. "We've exchanged emails with social workers and media specialists. We're working with families, teachers, and other school staff to place orders for students who can't do it themselves."
In addition, the BFK team hopes to add multilingual functionality to the website in order to reach the community's large Hispanic population — something they can achieve with (you guessed it) X-Cart.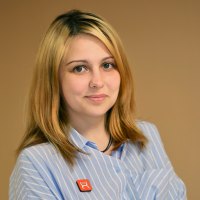 Anastasia Zhavoronkova
Lead Marketing Coordinator at Seller Labs and X-Cart
Anastasia has over 8 years of experience in the eCommerce industry. Having been a Customer Care agent in the past, she knows exactly what eCommerce merchants' needs are, and uses her knowledge in Marketing to bring value to the community by sharing her thoughts on relevant topics.
Subscribe to Our Weekly Newsletter to Get
Expert-Backed

Tips Straight Into Your Inbox

Awesome! You won't be disappointed 😉