←
Back to Blog
Carolyn Nussbaum Music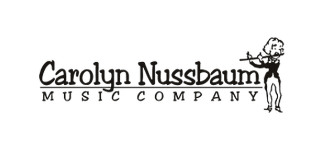 Plano, TX [US]
Opened in 2006
www.flute4u.com
15 years
selling online with X-Cart
2.2K+
Instagram followers
From X-Cart: We have asked David Coggan, the Director of Technology and Operations at Carolyn Nussbaum Music, to share his experience with the X-Cart platform and services.
I am the Director of Technology and Operations for the Carolyn Nussbaum Music online store and joined the company in 2005. Part of my role includes managing the company internet presence and executing electronic marketing strategies.
We are a unique business 17 years old, providing specialty services and retail to flute players all over the world. We have shipped to some very far away areas of the world including Nakhodka (Russia) and remote areas of Australia. Every time we get an order from a faraway place I like to use Google Earth to see what I can about the location, it is fascinating.
Our customers tell us they really enjoy the speed of searching for products over LC2, and the real-time shipping rate integration (and shopping cart estimator) with both USPS and UPS.
Our products cover a wide variety of items ranging from thousands of titles of flute related sheet music, CDs, accessories, and cleaning supplies that can cost as little as a few dollars all the way up to customizable flutes that can cost thousands of dollars (we purchase from more than 350 vendors for our products).
We have a brick-and-mortar store (showroom/repair facility) and outside of our X-Cart eCommerce store, we maintain a separate in-store software system for POS, vendor purchasing, customer database, and inventory management.
Our eCommerce store differs from our competitors in its simple and clean interface and usability. We try to not clutter our pages with too much information, with the goal of helping our customers find what they need quickly and easily. We provide a no-frills shopping experience with just the right product data clearly presented to help our customers purchase with confidence. Specifically, we present our sheet music with its table of contents listed and searchable as well as our CDs are listed with all the track data, who is performing it and who composed it. Furthermore, we present our instruments in logical groupings with dropdown options for customizations which allow customers to clearly see the differences in similar models without having a single product page per model that would require them to flip back and forth between pages.
We decided to launch an online store after many years of having a presence on the web that presented our company and products in a static fashion, and realizing that we had to make it more convenient for our customers to purchase rather than using email and telephone. I heavily researched the available eCommerce platforms back in 2005/2006 timeframe and discovered LiteCommerce. It was the best eCommerce platform to support our needs for presenting such a diverse range of products on one site and provided good functionality for moving data from our in-store software to our website. It also had good modularity so we could get some of the features we needed (advanced searching, coupon codes, product options, security) without using others that were not relevant to our business.
The move to X-Cart PHP eCommerce shopping cart solution from LiteCommerce provided us huge improvements in SEO (SEO friendly URLs and historical URLs) and the import/export of product data is very robust. The ability to create a skin from one of the starting X-Cart default skins and then just make the tweaks we needed has been very smooth, all while not disrupting the default copy of the skin. The manufacturer pages functionality has been a huge help to us, allowing us to highlight the 30+ flute manufacturers that we sell online, to our visitors. Integration with the powerful Google Analytics is a nice benefit and properly offloads that functionality from our little eCommerce site. Our customers tell us they really enjoy the speed of searching for products over LC2, and the real-time shipping rate integration (and shopping cart estimator) with both USPS and UPS. And finally, I like the banners module in my X-Cart store.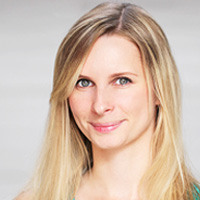 Helen Golubeva
Freelance SEO and Content Marketing Specialist
Helen is an SEO and Content Marketing Specialist. She has been creating and planning content for over 10 years, with 5+ years specializing in eCommerce.
Subscribe to Our Weekly Newsletter to Get
Expert-Backed

Tips Straight Into Your Inbox

Awesome! You won't be disappointed 😉