←
Back to Blog
Magento 1 End of Life – All You Need to Know
With Magento 1 reaching its end of life on June 1, 2020, you may be wondering what's next for your business as a Magento user. It's stressful to consider such a big change and you may feel overwhelmed about where this leaves your eCommerce business.
We certainly understand the gravity of the situation, which is why we've done the research for you and presented options. With this kind of information on your side, you can make the best decision when choosing how to move forward after Magento 1.
Download the white paper to get definitive answers to the following questions:
What will happen after Magento 1's end of life?
What are the pros and cons of upgrading to Magento 2?
What alternative options are available?
What are the next steps I need to take?
Magento 1 Sunset: What It Means For You
Magento announced the official end date of June 1, 2020 for its Magento 1 product. Since then, there's been concern amongst Magento store owners regarding their futures. Hardly surprising considering the number of users who'll be left without any software support or updates.
However, there are plenty of options for Magento 1 store owners!
Option 1: Stay with Magento 1
Do all Magento 1 sites need to be upgraded? No. Your store cannot be shut down as long as you still have your hosting account.
However, we don't recommend this course of action (or inaction actually) as there are some major disadvantages for your store:
You'll lose access to essential new features. Future development would need to be customized through a developer agency.
There will be no further software security patches or quality fixes. This means that if something breaks or slows in performance, it is what it is. You would need to adapt.
Your site will never be able to operate on new versions of PHP. What if your hosting provider forces an upgrade? In that case, you'll have to switch hosting platforms or forfeit your site.
Additionally, without regular updates to your website, your SEO rank will suffer as time goes by.
These are just a few disadvantages. To put it simply, it will be both difficult and expensive to remain competitive in the market without maintaining an up-to-date eCommerce website.
Option 2: Upgrade to Magento 2
The most logical decision seems be to move from Magento 1 to Magento 2, the next available product from the same company. However, there's still a lot to consider with this upgrade.
For starters, running Magento 2 will cost you more, even if you're using Magento Open Source (Magento Community edition). You can expect the Enterprise edition to be even more expensive.
Surprised? Don't be. All versions of Magento 2 require a professional admin for maintenance, meaning additional that merchants must invest more money into their hosting accounts. You'll also need another Magento developer who's skilled at coding for the latest versions of Magento 2. There are quite a few of these devs in the Magento marketplace, but their rates are higher than those of their Magento 1 counterparts.
All of that plus the cost of the software license . . . it adds up. Imagine where you could invest that money elsewhere in your business.
Option 3: Move Away from Magento
Okay, but where do you go? Although Magento software was a smart choice five years ago, times (and technology) have changed substantially. Magento is no longer your only option. In fact, you have more choices than ever.
There are many options for full eCommerce software or even simple website builders, like Shopify, BigCommerce, PrestaShop, and more.
Will it be more difficult to move to a completely different eCommerce solution? Not at all. Of course migration is always going to be a complex project, but a software update or applying some software patches is already complex with Magento. If you think about it, upgrading to Magento 2 is a migration project in itself. Why not try something new that could save you money and work better for your business?
Whether you're leaning toward staying with Magento 1, migrating to Magento 2, or moving away from the system entirely, you should compare Magento 1 vs Magento 2 vs other eCommerce platforms out there. By now, you know that what works for one store owner won't necessarily work for another.
We're here to help! Keep reading for information that will help you understand not only what's available but what's best for your eCommerce future.
Key Differences Between Magento 1 vs Magento 2
The major difference is that, unlike Magento 1, Magento 2 will continue to receive support and there are currently no plans to end that.
In Magento 2, the checkout process has been streamlined for shoppers. The first thing a customer now sees at checkout is the default guest checkout screen prompting them to enter an email address. Should it match an existing customer, they can then checkout faster with previously saved information. If they're new to the system, they're encouraged to create an account with just one click after completing their order.
By the numbers, this means:
Registered users can check out 29% faster.
Guest checkout has become 38% faster.
The administrator backend has became more navigable:
Now there's support for concurrent product and order management as well as allowing multiple admin users to be logged in and updating products or processing orders at the same time.
The admin panel is customizable so you can access the numbers and business information you need most.
The admin panel has become touchscreen friendly so you can manage your eCommerce store on a touchscreen device.
Magento 2 also has the ability to add YouTube and Vimeo videos in product descriptions. Magento predicts a sales increase of 6% to 30% from this feature alone.
Store owners can offer a coupon via URL, which is a great option for event-based sales or as an abandoned cart reminder and incentive.
Finally, if we compare Magento 2 vs Magento 1 performance, Magento 2 pages load around 50% faster.
There have been even more changes made to the software core, involving database structure, inner data management, and more technical, back-end specs. These are all good strides, but are they enough to justify Magento 2's migration process and price?
Magento 1 to 2 Migration: What You Need To Know
Let's clarify the term "migration." Should you choose to upgrade to Magento 2, make no mistake: it's a move to a new software platform. This isn't like upgrading to a first-class ticket on a plane where you click a few buttons or you talk to an agent and get a better seat for a higher cost. Moving to Magento 2 is like switching to a completely different airline and rebooking your trip. Here are just a few parts of the Magento 2 migration:
All data must be exported and rearranged to comply with the new database structure.
Migrating images and other media files must be done manually. Luckily, the Magento community does have a high volume of freelance developers who could move these files (for a price).
Usage of any custom extensions (common in almost any online store) will need to be rewritten to match the new files, directory structures, and internal operations of Magento 2. The same goes for themes and templates.
The good news is that the Magento team has rolled out the Magento Data Migration Tool, aimed at helping you transfer and adjust your extensions and custom code to Magento 2.
However (and unfortunately), even a rough estimation shows that an average Magento 2 migration is "about 20% larger than a Magento 1.x upgrade." [Quote source: Official Migration guide]
Why Now Is The Perfect Time To Switch To X-Cart
Available at an affordable cost, X-Cart beats both the best free eCommerce platforms and the expensive enterprise eCommerce platforms. To illustrate, check out how X-Cart 5 compares to Magento 2. Here's a quick summary of why you should make the switch:
X-Cart
Magento Commerce
Magento Enterprise
Magento Community
Cost
$10-40K based on your business goals
$40,000 – $190,000 per year
$22,000 – $125,000 per year
Free
Inbuilt extensions
1,459
114
114
749
Customizability
Fully-Customizable
Unavailable
By a 3rd party agency only
Very limited
Support by Vendor
24/7 Premium Support Paid, included in the top plan.
Included in price.
Included in price.
Not Available.
Products
1M+
Limited due to very low performance
More than 400K SKUs, but a dedicated hosting needed
100K – 200K SKUs, results in slow website load speed
This quick eCommerce platform comparison shows that, compared to Magento, X-Cart excels for several reasons:
We provide premium support 24/7, regardless of the solution you use.
We have both hosted and on-premise solutions with an equally-high degree of customizability (100% access to code in both cases) and affordable vendor-hosted solutions.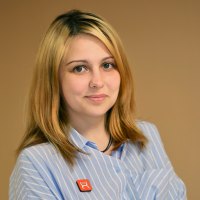 Anastasia Zhavoronkova
Lead Marketing Coordinator at Seller Labs and X-Cart
Anastasia has over 8 years of experience in the eCommerce industry. Having been a Customer Care agent in the past, she knows exactly what eCommerce merchants' needs are, and uses her knowledge in Marketing to bring value to the community by sharing her thoughts on relevant topics.
Subscribe to Our Weekly Newsletter to Get
Expert-Backed

Tips Straight Into Your Inbox

Awesome! You won't be disappointed 😉