Pay with Amazon available in the UK and Europe. 1.4%+20p for the first 6 months for beta-testers

Do you remember when we announced our integration with Amazon Pay for the U.S. merchants? The popularity of this module makes us believe that it's in demand, and the growing number of merchants, asking us whether it's also available for the United Kingdom and Germany confirms it. Well, the good news is that now we can answer "YES!"
Now for even better news: The module is now available for the merchants from the UK, Germany, Luxembourg, the Netherlands, Sweden, Portugal, Hungary, and Denmark.
Thanks to mobile optimization through responsive widgets, and revised workflows that further reduce checkout time, Amazon Pay can help capture sales you might otherwise miss. Plus, it's been shown to reduce cart abandonment rates, too.
If you need more details about how to sell on Amazon in general — and this is something that keeps millions of people guessing these days — here's a step-by-step guide to selling that can help. No matter what you are, a beginner or an expert, this guide can help you understand Amazon's key rules and restrictions, avoid a ban for Amazon review manipulation, and snap up opportunities your competitors may miss.
Registration and setup
Step 1: Register for a new Amazon Pay UK seller account. You need to create a new account with a different email address.
Step 2. Follow the steps here to complete your registration. Provide the information requested from you and activate your account.
Step 3. After your account is activated, follow the instruction below to configure your Amazon Pay module.
User guide for X-Cart 5User guide for X-Cart 4
1.4% + 20p for the first 6 months for beta-testers.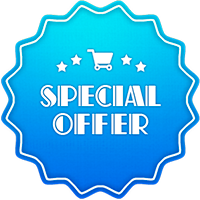 Hurry to take advantage of these features and enjoy the special rates available for 3 beta-testers*( the testers are selected based on the first come-first served rule). Follow 3 EASY STEPS and become one of the first to experience the updated Pay with Amazon plugin for the X-Cart merchants from the UK and Europe. Note that to be able to successfully install and use the updated Pay with Amazon module, you need a working copy of X-Cart Classic version 4.6.2 or higher or X-Cart 5.1.x installed on your server.
*Terms and Conditions
The promotion is organized by Amazon Payments Europe S.C.A. (the "Amazon Payments").
The participation in the promotion is open to any entity or sole proprietor that (i) has a valid seller account with Amazon Payments governed by the Amazon Payments Europe User Agreement- Seller Accounts (the "Agreement") registered on https://payments.amazon.co.uk (the "Seller Account"); (ii) utilizes the ecommerce platform X-Cart; (iii) integrates the Advance Payments APIs Service through the Advance Payments APIs Service plugin for X-Cart e-commerce platform (the "Pay with Amazon Service") on its website; (iv) subject to integration testing and verification performed according to Amazon Payments applicable procedures, makes the Pay with Amazon Service commercially available on its website between the 3rd April 2015 and 17th March 2015 inclusive, and (v) has not received nor has the right to receive any other incentive in relation to integration of Pay with Amazon Service (the "Participant").
For each Participant, Amazon Payments will reduce the fees due for transactions processing to 1,4% of the total transaction amount plus £0.20 through 6 (six) months starting from the date the Participant makes Pay with Amazon commercially available on its website (the "Offer"). Thereafter, standard fees will apply to transactions processing according to the Agreement and the fee schedule1. Unless otherwise agreed by Amazon in writing, the Participant will not be eligible for any other price adjustments or promotions that may be made available by Amazon Payments during the term of the Offer.
No purchase necessary and no fees due to receive the Offer.
The Offer is non-transferable. Participant's eligibility for the Offer shall be terminated in the event the Participant creates more than one Seller Account with the view to qualify for the Offer and Amazon Payments shall apply standard rates for the payment processing services from the date the Participant's eligibility for the Offer is terminated.
The Offer is subject to Participant's compliance with the terms of the Amazon Payments Europe User Agreement- Seller Accounts and maintaining the Seller Account in good standing.
The laws of Grand Duchy of Luxembourg govern these terms and conditions. Any dispute relating to the Offer or participation in the Offer shall be exclusively adjudicated in the jurisdiction of the courts of the district of Luxembourg City.
Amazon Payments Europe S.C.A. (société en commandite par actions), partnership limited by shares, is a company registered in Luxembourg, Registration Number (RCS Luxembourg) B 153 265, with its corporate office at 5 Rue Plaetis, L-2338 Luxembourg. VAT Number LU 24448288. Amazon Payments Europe SCA is authorised by the Commission de Surveillance du Secteur Financier as an Electronic Money Issuer (licence number 36/10). Payments.amazon.co.uk and Amazon Payments are trading names of Amazon Payments Europe S.C.A.
Subscribe to Our Weekly Newsletter to Get
Expert-Backed

Tips Straight Into Your Inbox

One email a week, we promise.

Awesome! You won't be disappointed 😉

Ksenia Emelyanova
Marketing manager at X-Cart
X-Cart copywriter, PR and Marketing Manager, I came to eCommerce company in 2009 as a customer support assistant, went on to work as a Project manager in the Custom Development team to discover the needs of e-merchants and deliver the projects that meet their needs. This experience gave me a deep understanding of how things work from both a developer's side and a user's point of view, and it really helps in creating articles with love and care. Apart from eCommerce, I am a loving wife and mother, yogi and aerial hoop performer.