←
Back to Blog
Pay With Amazon: Free for X-Cart 4 and X-Cart 5!
X-Carters, I have very good news for you. I'm not even sure where to start. We're pleased to release the latest from Amazon Payments, Pay with Amazon. This module is absolutely awesome. Just check it out:
The customer is not being redirected away from checkout page. This helps to lower the chance that they will abandon the cart in the middle of checkout process
The checkout routine is streamlined and simplified: no need to enter shipping and billing information – all this info is taken from the buyer's Amazon account as soon as they sign in
It adds an advanced integration with Amazon Payments : "Capture", "Void" and "Refund" transactions are supported; advanced fraud detection technology used by Amazon.com at no additional cost
It's available for both platforms: X-Cart 4 Classic and X-Cart 5
The module is absolutely free
The users of X-Cart v4 Classic may ask, what's the difference between this integration and "Amazon Payments" already available by default. The main difference is that all the interaction of buyers with "Amazon Payments Advanced" aka "Pay with Amazon" takes place in embedded widgets, so your customers can complete the checkout process without ever leaving your website. Also please note, "Pay with Amazon" is an Amazon service that is separate from "Checkout by Amazon (CBA)" solution. That means you'll need to go through a registration process, even if you have an existing CBA account. Last but not least,"Pay with Amazon" supports digital goods and services, while CBA is physical goods only. APA is the new, more modern platform.
Offer your buyers a great experience that they already trust. Give a convenient and trusted payment option to millions of Amazon customers. It's easy and seamless.
The service is available for the US merchants only.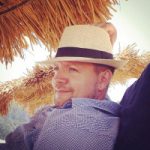 Alexander Mulin
Payments Sr. Product Manager at X-Cart, a Seller Labs company
Alex is Payments Sr. Product Manager at X-Cart, a Seller Labs company. His other two passions are ice hockey and history.
Subscribe to Our Weekly Newsletter to Get
Expert-Backed

Tips Straight Into Your Inbox

Awesome! You won't be disappointed 😉