←
Back to Blog
How to Improve Your Aftermarket Auto Parts Catalog and Optimize It for Conversions
As an automotive eCommerce retailer, you know that product catalog management is a never-ending task. Once compiled, even a well-structured and comprehensive auto parts catalog must be regularly updated and optimized.
Not keeping all the data clean and up-to-date may result in wrong orders, multiple returns, high reverse logistics costs, and an elevated risk of customer churn.
In contrast, a well-optimized auto parts catalog ensures products' search accuracy across the website, ultimately fueling conversions, delivering a superb user experience, and giving sellers a strong competitive advantage.
With this in mind, we've put together the five most effective features and tools to enhance your product database quality and improve catalog management process.
The Main Challenges of Automotive Catalog Management
The top issues that auto parts store owners face while managing their product catalogs are usually caused by eCommerce software limitations and functional gaps.
The most common challenges are:
Low SKU limits. Complex and ever-expanding auto parts catalogs contain thousands of SKUs. With an eCommerce platform that has low SKU limits you risk putting your business on hold.
Slow website loading. High-SKU catalogs can slow down page loads. And, as you increase the number of product images on your website, load time increases even further, revealing the need for a more powerful server.
Keeping your product data regularly updated. With new auto parts constantly entering the automotive aftermarket space, online retailers should keep track of their inventory and regularly add new SKUs to ensure customers will find the items they are looking for. At the same time, removing the data about the car parts that manufacturers no longer support is also essential.
Poor auto parts search accuracy. Customers who fail to find the right item on your website will likely turn to your competition. Powerful search functionality can make a big difference when it comes to conversion rates, helping buyers find the right match quickly and providing a valuable user experience.
Car parts compatibility and compliance with automotive aftermarket standards. Given the diversity of aftermarket manufacturers, online retailers look hard at ensuring part-vehicle compatibility and providing accurate cross-reference information in their web stores. Synchronizing online store inventory with such standards as ACES and PIES eases sellers' headaches of proper auto parts fitment.
Breaking Down What the ACES and PIES Standards Are
Aftermarket Catalog Exchange Standard (ACES) is an aftermarket standard that defines vehicle fitment. It helps manufacturers and retailers synchronize auto parts compatibility information based on OEM-style attributes such as year, make, model, etc.
Product Information Exchange Standard (PIES) is an automotive standard that covers product-level data. PIES supplies details about a specific car part, such as price, brand, dimensions, and description, but does not include information regarding vehicle compatibility.
Top 5 Features and Tools to Empower Your Auto Parts Catalog
1. Powerful Search Functionality
Advanced search functionality guarantees fewer returns and higher customer retention rates, making it a must-have feature, especially in a highly competitive automotive sector.
Year/Make/Model
Integrated Year/Make/Model search filters allow users to instantly get accurate results when searching for specific car parts within the catalog. On top of that, you'll get access to filtering statistics to use these insights while adding new products or starting promotions.
VIN Lookup
Search by vehicle's identification number (VIN Lookup) ensures the maximized vehicle-part compatibility and gives meaningful insights into cross-reference car parts' details, dispelling customer's doubts while searching for a certain item that would fit their car.
2. 'My Garage' Feature
With 'My Garage', customers can add a specific type of vehicle to the list and store this information to easily access it in the future and ease the search for particular car parts. By implementing this feature, you provide personalized experiences explicitly tailored to individual consumers, which, in turn, has the potential to increase the lifetime value of each customer through repeated purchases over time.
3. Integrations with Trusted Automotive Databases
With access to extensive automotive databases, such as SEMA (Specialty Equipment Manufacturers Association) or ASAP (Aftermarket Automotive Suppliers Association), sellers get technical details on vehicle parts and accessories available in the market today. This allows automotive retailers to keep their product catalogs clean and up-to-date without spending significant resources on research.
4. Intuitive Storefront Navigation
Sad but true, a cluttered storefront layout can cancel all the improvements you've made to your product catalog, scaring away your customers. This is where transparent and convenient navigation can significantly improve customer loyalty. In addition, you can enhance your website design with more features and images that resonate with your brand, adding to brand consistency and recognition.
5. Dedicated Hosting
A high-performance, dedicated server can provide the power and speed your automotive store needs to thrive, enabling faster response time, reducing the risk of website's outages, and contributing to your online store security.
Side note: X-Cart 5 eCommerce websites, hosted on our specially designed X-Cart servers, load in just 0.2–0.4 seconds. Even high-SKU customers achieve exceptional results, loading in less than 0.7 seconds with 1 million SKUs. Our servers are monitored 24/7 and timely updated to spot and fix any issue, which guarantees 99.99% uptime for your website.
In a Nutshell
Don't miss out on potential sales and satisfied customers with an accurate and complete auto parts catalog and its fitment data. At X-Cart, we understand the complexities of large auto parts databases and what it takes for your auto parts website to succeed online. Therefore we offer eCommerce software with native search functionality and integrations designed specifically for the automotive industry.
From advanced faceted search with automotive-specific selectors, to large extensive catalogs, to powerful integrations with trusted partners in the automotive sector, we've got you covered. Combine this with an exclusive approach to your unique business needs, direct person-to-person communication, and get a perfect business growth formula.
Need a Growth-Oriented eCommerce Solution for Your Auto Parts Store?
You'll have one with X-Cart Automotive.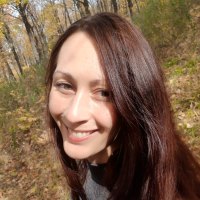 Maria Navolykina
SEO Content Specialist
Maria is an SEO Content Specialist at X-Cart. Once captured by digital and content marketing in her student days, she keeps living and breathing it ever since.
Subscribe to Our Weekly Newsletter to Get
Expert-Backed

Tips Straight Into Your Inbox

Awesome! You won't be disappointed 😉