←
Back to Blog
Domestic vs. Foreign Manufacturing: How and Where to Manufacture a Product?
This blog post was originally contributed by Nathan Resnick, a serial entrepreneur and CEO of Sourcify.
If you are considering to open an ecommerce website and start selling online, you do have to chose the best ecommerce platform for your online business, but there's one more question every ecommerce entrepreneur will face. How to manufacture a product, should I produce domestically or work with a foreign manufacturer? The decision will have a profound impact on your business. If your supply chain can't support your company, you will be destined to fail.
That is why it's worth exploring both options. American based factories can be easily accessible, yet often increase costs dramatically. If your brand falls in line with a domestic supply chain though, then that added cost can make sense for marketing matters.
For most companies, producing in Asia will be more likely route. Often, the products manufactured in China (say, injection molding is one of the spheres where they rock) will have lower costs, and they'll often be able to produce faster than many domestic partners. This stems from the size of their workforce and scale of their facilities.
The key to determining which option is right for your business lies in the analysis with a product in mind. Below is the analysis that we conduct for our clients at Sourcify.
What's Right For Your Business
Before making a decision on whether to produce domestically or internationally, you need to fully understand the goals of your business. If you're looking to create a long lasting eCommerce company, your supply chain needs to be rocksolid and scalable.
Though you can start small, factories expect you to grow over time. That is why many companies choose a mid-tier factory that is willing to start with them at a lower order quantity. From there you will scale up as your company grows.
Inside your eCommerce website business, you should consider the potential consequences of a poor supply chain. Not only could this be a PR disaster, it could damage your customer experience if you aren't able to deliver on time.
Making Your Manufacturing Decision
The base of your manufacturing should be guided by the points below. This will help you determine which route to take when finding a manufacturer for your products.
Cost:
If price is the main competitive advantage behind your sales strategy, producing overseas will make the most sense. Domestic factories can't compete with unit costs overseas.
The value of our currency and cost of labor are the reason producing products overseas is so effective. The American Dollar is currently equal to 6.66 Chinese Yuan and 64.11 Indian Rupee.
Labor costs stem from hourly wages. A typical Chinese factory worker gets paid around $2 USD an hour compared to over $23 USD in America. China does have a much cheaper cost of living and to showcase that I often compare the price of bottled water in both countries: 25 cents in China versus 1+ dollar in America.
Labor is your main cost outside raw material when you're looking to produce products like watches or backpacks. America is always going to have a higher labor cost compared to countries in Asia.
Order Quantity:
Surprising to many, order quantity is a huge factory you need to consider when starting your business, regardless of if production is in America or overseas. Every factory will tend to have a minimum order quantity. If you don't meet it, they probably won't want to work with you.
For simpler products like hats, this can be as low as 50 units per style. If you're creating your own mold though, this minimum order quantity will tend to be in the thousands.
At Sourcify we handle a lot of low order quantities as we send these factories enough clients per month that they're often willing to produce at smaller scales.
With that said, a low order quantity will always increase your price. You will never get the best pricing until you produce at scale.
Another consideration to make with order quantity is cash flow. If you have to invest a lot in inventory, you will have most of your cash tied up in product.
You can find factories in America and overseas that handle low order quantities.
Communication:
If you have poor communication with your manufacturer, chances are you aren't going to have a smooth production process. That is why communication is often called the backbone of your manufacturing process.
If producing overseas, we often suggest having at least two points of communication. This can be email and Skype, WeChat, or Whatsapp. The common thought is the more points the communication you have with your manufacturer the better.
Another problem with producing overseas can be language barriers. Though almost all manufacturers abroad who deal with western based companies will have English speaking sales reps, it can still be a challenge to clearly understand each other. The English ability of these foreign sales reps differ greatly and some have a elementary level of English while others seem fluent.
You obviously wouldn't face this problem if producing within America.
Lead Time:
One of the most important parts of product manufacturing to consider is lead times. This refers to the amount of time it's needed for a factory to finish your production run. Though there will often be delays, you want your lead time to be as short as possible.
Most products run on a 30-50 day lead time, yet this can differ greatly depending on the order size and product.
In America and overseas, your lead time will be about the same. The difference stems from the actual shipment time. Importing your products from abroad will always take longer than getting them shipped from a domestic partner.
Import Process:
Importing your products from the overseas manufacturer into America can be one of the biggest challenges faced when producing physical products abroad. There are different strategies to importing and a lot of different methods that will determine transit times.
Most people choose between air freight or use a freight forwarder to put their products on a cargo ship. Air freight will obviously be much faster than shipping by boat. If you have the time and money, shipping by air freight is a solid option.
Intellectual Property:
If your product has any intellectual property around it, protecting that abroad can be a challenge. This is a real concern for entrepreneurs who don't want to get knocked off as they grow.
With that said, taking legal action overseas to protect your intellectual property can be a sunk cost, especially if you don't know how to navigate that landscape. Even if you have a lawyer who can protect your IP overseas, the cost of this protection will often outweigh the damages.
That is why when producing overseas, it is crucial to have trust in your relationships alongside contracts that protect your intellectual property.
Within America, intellectual property should still be a concern. Though it won't cost as much as filing for international intellectual property, it should always be considered if bringing a unique product to life.
Quality Assurance:
Wherever you decide to produce your products, quality control is always going to be at the forefront of your production run. If your products don't come to spec or fall apart, your customers won't be happy.
That is why quality assurance is a crucial part of deciding where to produce your products. Domestically, you can fly over to your factory relatively easily and check on your products in person. Internationally, chances are it may be too hard to navigate the landscape. Travelling to China is not that quick and easy.
That is why third party quality control teams are usually hired to check the quality of products during a production run. These teams can be hired for a relatively low price of around $150 a day per person. Depending on the size of your production run, sometimes a one person inspection will do.
Steps to Take Forward
As you can tell, the decision to produce locally or abroad really depends on your goals. The majority of the time though, going overseas will cut your costs while adding some product manufacturing and importing complications to your business.
If you're saving enough though, complications like language barriers will be well worth it. To find manufacturers who are trustworthy and reliable, you can use Sourcify. In this case you will not need to invest your time, money and efforts into performing the Due diligence of the potential manufacturing partner. This platform introduces you to the right factory from the list of pre-vetted ones and walks you through a production run through our project management software.
Now it's time to cut costs and decrease lead times! Let's write your success story together.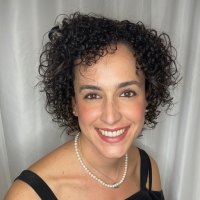 Carolina Lorenzzetti
Sr Marketing Manager, X-Cart & Seller Labs
Carolina is the Senior Marketing Manager at X-Cart. Results and data-driven, she has spent her career navigating through multiple disciplines within Marketing, and lately focusing on her passion: Content and Organic growth. She is fluent in 3 languages, with 14 years of experience leading B2B marketing strategies domestic & internationally. In her tenure, she has had the opportunity to navigate in multiple industries: Technology, Telecommunications, Construction, eCommerce and SaaS. An avid traveler, she's now halfway through visiting all of US' 50 States.
Subscribe to Our Weekly Newsletter to Get
Expert-Backed

Tips Straight Into Your Inbox

Awesome! You won't be disappointed 😉