←
Back to Blog
X-Cart Partners with Shopper Approved to Turn Reviews into a Powerful Sales Tool for You
88% of consumers use online reviews when making purchase decisions. Moreover, products with reviews boast a 12.5% increase in conversion rates.
Impressive numbers, right?
The importance of reviews is undeniable. We recognize it and have entrusted Shopper Approved to bring an easy-to-implement review solution for X-Cart users.
Why Shopper Approved?
Shopper Approved is one of the fastest growing review collection and syndication services in the world. Their innovative solutions allow merchants to collect up to 70x more reviews than competitors.
Their strong point, as against other review software, is strategic partnerships with websites like Google, Yahoo, and Bing. It means that your buyers' reviews will show up in front of more online shoppers and lead you more revenue.
A new plug-and-play app is already available in X-Cart Marketplace. It combines Shopper Approved top-of-the-line review collection services with X-Cart eCommerce platform. This service allows you to easily collect and display customer reviews. Users who activate this new app from the X-Cart marketplace can collect 50 free reviews as a free-trial in review collection and syndication.
Below are the most essential facts about online reviews, that Shopper Approved are happy to share with you. I'm sure, they'll make you see the opportunities, that product reviews bring you, in a new light.
How Can Product Reviews Profit Your eCommerce Store?
Online shopping takes a commanding lead in revenue generation in almost every industry. Besides, more consumers turn to reviews when making purchase decisions.
Online Reviews are a Consumer's First Impression of You
Reviews are often the first impression consumers have of a company or product. In fact, 40% of buyers form an opinion of a business after reading just 1-3 reviews. And 48% of consumers will visit a merchant's website after reading positive reviews!
88% of consumers trust online reviews as much as personal recommendations. Therefore, it's clear that reviews have a significant impact on a customer's perception of a business or product, and ultimately, an online retailer's bottom line.
Reviews Increase Your Website's SEO Ranking
There are many ways to rank higher in search engine rankings. However, original and unique content is the primary factor that has stood the test of time. Google especially values unique content. Its algorithm is constantly updating to weed out irrelevant or useless information.
Helpful, unique content is so valuable because it increases your ranking in online search. In fact, studies have shown that reviews can impact a business's search rankings by up to 10%.
Consumers are Concerned with Relevance and Recency of Reviews
It's critical to be continually collecting online reviews. As a matter of fact, 44% of consumers only consider reviews written within one month to be relevant. After three months, reviews are irrelevant to most online shoppers. Consequently, constantly collecting reviews ensures that customers are getting up-to-date information about a company or product. It helps them make an informed buying decision.
Google only allows merchants to display reviews written in the last 12 months (a rolling period). Accordingly, old reviews will "fall off" as time progresses. That's why syndicating your reviews to Google, and keeping them updated will keep customer's eyes on you instead of your competitors.
Reviews Make You Stand Out on Google
Google is the top search engine in the world, and eCommerce business owners are constantly looking for ways to stand out in the search. Shopper Approved's unique partnership with Google gives you the unique ability to have your Star Ratings show up in your Google Ads, increasing click-thru rates by as much as 20-30%! It just goes to show that simply collecting reviews isn't always enough, but syndication to the right places puts your company in front of highly targeted consumers.
What Makes a Good Review?
A good review includes a star-rating and a detailed comment about the consumer's experience with a company, product, or service purchased.
Star-ratings give consumers insight at a glance, and many use that rating to determine if they will continue researching that particular company/product or not.
The review itself is the customer's experience shared in their own words. The longer and more detailed a review is, the better. Why? Not only is it providing better insight for other potential customers, but it increases that amount of unique content related to that company or product, thereby increasing organic search rankings.
3 Main Tactics to Make Reviews Work for You
Proactively managing reviews can minimize the damage done by negative product reviews, and, as a result, instills confidence in consumers. When consumers see companies actively responding to reviews, questions, and issues, they place more trust in the brand and are more likely to make a purchase.
To manage reviews…
Respond to negative reviews immediately. If a customer has an issue with your product or company, reach out to them publicly and privately, if possible. This way, you display your willingness to solve problems.

By responding to negative product reviews, you can try to fix the customer's experience and ask them to revise their review (you can't force or threaten them to do it). If you fix the problem, you'll likely win a loyal customer. At the same time, other customers will see the interaction as well and be more comfortable purchasing from you, despite negative reviews.
Acknowledge the positive reviews. Just because there's no problem to solve, doesn't mean you shouldn't be grateful to your happy customers. If they leave a positive review, and you have the manpower to respond, a quick 'thank-you' makes them feel appreciated.
Always ask for reviews. Passive review sites like Trust pilot and Yelp allow anyone to leave a review. This tends to lead to a lower star-rating and negative image for the company overall since most people only go out of their way to leave negative reviews about bad experiences.

By actively collecting reviews (which Shopper Approved does), you are asking each customer for their experience. In almost every case, most customers have a positive buying experience, and when asked, are willing to leave a review. That's why active review softwares collect so many positive reviews. Not only is it more positive, but it's more accurate since a higher percentage of customers are leaving those reviews.
Actively collecting reviews makes online reputation management simple, easy, and effective. Brand image stays positive, conversion rates skyrocket, and SEO rankings increase with the helpful, unique, user-generated content.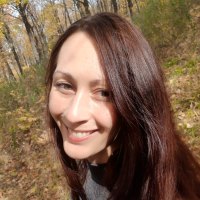 Maria Navolykina
SEO Content Specialist
Maria is an SEO Content Specialist at X-Cart. Once captured by digital and content marketing in her student days, she keeps living and breathing it ever since.
Subscribe to Our Weekly Newsletter to Get
Expert-Backed

Tips Straight Into Your Inbox

Awesome! You won't be disappointed 😉