←
Back to Blog
Use Case: An Electronic Component Supplier With 1.3M+ SKUs

United Kingdom
Opened in 2003
www.littlediode.com
2006
launched the X-Cart-based online store
1.3M+
SKUs in the online store
2003
started selling on eBay
~500,000
items sold on eBay
98.8%
positive feedback on eBay
LittleDiode is an electronic component supplier from the United Kingdom who serves individuals and businesses at retail and wholesale prices with no minimum order requirements all over the world. They sell their products both in an X-Cart-based online store and on eBay.
Challenge
LittleDiode started as an eBay seller of electronic components back in 2003. By 2006, they decided to expand their business and start their own online store.
With thousands of SKUs to be offered in their store, LittleDiode needed a powerful enough engine and server environment, an efficient and quick search by part number, a convenient way to manage inventory, and invoicing synced while selling on the website and on eBay.
Due to the specifics of the products (electronic components, semiconductors, passives, etc), a significant part of the business takes place in the backend. This is why it was critical to choose an eCommerce platform with an advanced backend where they could handle everything from invoicing to processing payments to shipping to managing returns.
We wanted to have a storefront, but more importantly a backend that managed our invoicing requirements from other market sales, namely eBay.
Again, the specifics of the product imply that a large part of the buyers would be wholesalers, which required a special wholesale functionality to allow different levels of membership, flexible pricing, and shipping conditions for each.
LittleDiode aimed to sell their products online both in their own store and on eBay, a major marketplace to buy electronic goods, including the components. So, the software would also need to be integrated with eBay and be able to sync orders, payments, and more importantly, inventory.
LittleDiode takes well-deserved pride in their customer support. For an impeccable customer experience on the website and consistently great customer care, they needed a storefront translated into major European languages, such as German, Spanish, and Italian, the default language being English. And, to ensure that overseas customers would pay easily,LittleDiode wanted to offer a variety of payment options, including credit cards, bank transfers, PayPal, and Google Pay.
Solution
LittleDiode has worked with X-Cart to reach the aforementioned goals. Since 2006 the collaboration has thrived into a fully functioning website and, more importantly, a well-oiled system that combines the online store, the eBay listing, the inventory management system, the payment and shipping solutions, and more.
X-Cart's out-of-the-box functionality covered most of the demands: catalog, wholesale functionality, checkout, shipping and tax calculation, delivery methods, etc. But since the business had some very specific requirements, X-Cart's extensive customizability also came in handy.. LittleDiode worked closely with the Solution Services project managers to define the project logistics and outline the desired result, and the skilled developers took care of the implementation.
Normally, X-Cart's Solution Services work Time and Material contracts, but for LittleDiode, it made more sense to stick with the regular fixed-price model.
LittleDiode was an interesting, somewhat unconventional project, what with an extensive catalog containing a larger number of SKUs than any other project on my record. We had to ensure impeccable hosting performance and robust integration with eBay, but also keep the invoicing system and wholesale functionality in mind. It is work with such outstanding business models that keeps us on our toes!
Result
Since 2006, LittleDiode has blossomed into a well-established worldwide business with over 1.3 million SKUs in their catalog and an average sale of around £15. They have sold close to 500,000 items on eBay, with 98.8% of positive feedback from customers.
Due to the specifics of the business, the online storefront is simple yet very efficient. The products are categorized into several categories, but the users find it most convenient to use the quick search with suggestions to find the item they need.
The product base contains over a million items, which demands a powerful search engine as well as an efficient hosting environment with the ability to scale easily and handle a surge of purchases all at once. This is why we offered a dedicated server environment explicitly trimmed to the customer's needs. The bandwidth and capacity of the servers can be extended on demand any time.
A team of professionals keeps regular tests running in case something goes wrong. To be able to fix the issues as quickly as possible without losing a sale or a piece of data, there are regular automated backups.
Want a Similar Positive Experience for Your Very Unique Online Store?
Get in touch with X-Cart to discuss your project.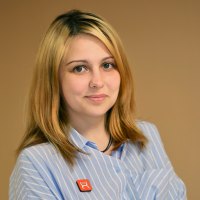 Anastasia Zhavoronkova
Lead Marketing Coordinator at Seller Labs and X-Cart
Anastasia has over 8 years of experience in the eCommerce industry. Having been a Customer Care agent in the past, she knows exactly what eCommerce merchants' needs are, and uses her knowledge in Marketing to bring value to the community by sharing her thoughts on relevant topics.
Subscribe to Our Weekly Newsletter to Get
Expert-Backed

Tips Straight Into Your Inbox

Awesome! You won't be disappointed 😉