←
Back to Blog
We've Joined the Seller Labs Family — and Here are the Details
Today we are proud to announce that X-Cart is joining forces with Seller Labs, the leading Amazon marketplace expert. This union presents the wonderful future of growth and global expansion both for you and for us.
Back in 2001, when we launched X-Cart, we wanted to make the Internet a convenient and productive eCommerce environment for you, our customers. However, eCommerce today is beyond just having an online store to sell your goods.
We anticipate that our customers will need more than just a platform to open an online store with. They need a whole omni-channel experience, which has quickly become a must for a successful online business.
Now, with this combined team, we can do so much more in that direction. We are excited for the future as we can offer more extensive expertise and support to our customers who seek partnership from us and the best tools for Amazon's burgeoning marketplace.
Building a Stronger Presence in the US
Upon us joining the Seller Labs thriving family, you will immediately experience one clear benefit: a US base of operations. Seller Labs has offices in Athens, GA and Charleston, SC, in addition to team members across the country.
With Athens, GA as our new global headquarters, we'll find ways to help you benefit from our worldwide reach. This new adventure helps us — as well as you — expand globally even further, provide more services and deliver them faster.
This will also let us stay competitive in the global market, especially in English speaking countries such as the UK, Australia, Canada, and others.
Our main priority remains delivering the top-score service and helping you grow your business. Your data and information remain secure. Your personal data is safe with us as it's always been and no third-party entities will ever have access to it.
We have always complied with the strict requirements that govern global companies, because they protect you and your data and reputation. Nothing in our compliance has changed. We will continue to protect and support you, as you've come to expect from us.
Our X-Cart software operations will continue uninterrupted and will only grow stronger by adding more resources, data science capabilities, and a broader global presence.
Helping You Drive Revenue on Amazon
Since 1996, Amazon has developed from an online bookstore into a marketplace giant and the world's second largest technology by revenue. With more than $200 billion in GMV sold a year, it is now considered one of the Big Four technology companies. The other three are Google, Facebook, and Apple.
Why am I going into depth with what you might already know about Amazon?
Because Seller Labs has long been recognized as the expert provider of tools for Amazon sellers and brands, and the information they share with the market will be ever so valuable.
One recent Seller Labs article about Amazon includes shocking statistics that prove why Amazon is a critical piece of the retailer's strategy today.
Our combined company enables us to bring the best knowledge and tools from this selling environment to help you drive steady revenue from these eCommerce heavyweights.
Fortunately, our existing products and solutions remain intact, too.
We'll continue to innovate and invest in Amazon, X-Cart eCommerce, and beyond. Plus, we'll be more efficient than ever before because we can deliver improvements faster.
We're Committed to You and Your Business Success
While we're excited about this new future ahead, we want to remind you that we're still here for you like we always have been.
Our X-Cart team remains as it is today — we're not shutting products down or releasing anyone. We'll keep growing both as we strive to serve you each day.
We're here to help — no matter where you are in your business' journey. We look forward to finding new ways to help you build your business, and we are grateful for your participation in ours.
Thank you for being a part of the X-Cart (and now Seller Labs) family!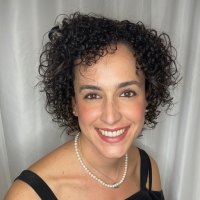 Carolina Lorenzzetti
Sr Marketing Manager, X-Cart & Seller Labs
Carolina is the Senior Marketing Manager at X-Cart. Results and data-driven, she has spent her career navigating through multiple disciplines within Marketing, and lately focusing on her passion: Content and Organic growth. She is fluent in 3 languages, with 14 years of experience leading B2B marketing strategies domestic & internationally. In her tenure, she has had the opportunity to navigate in multiple industries: Technology, Telecommunications, Construction, eCommerce and SaaS. An avid traveler, she's now halfway through visiting all of US' 50 States.
Subscribe to Our Weekly Newsletter to Get
Expert-Backed

Tips Straight Into Your Inbox

Awesome! You won't be disappointed 😉