←
Back to Blog
X-Cart v4.7.10: Improved SEO & Performance, Mailchimp Order Notifications, Shopper Approved, Bugfixes
Hey everyone! I hope you are enjoying the mid-autumn weather – the crystal-blue sky, the smell of the fallen leaves mmm… Anyway, I am here with the digest on the newest X-Cart Classic v4.7.10. Here we go.
Updates to Improve Your Store SEO
We are constantly working on keeping X-Cart SEO-ready. To make sure your X-Cart Classic based store is up to the latest trends and requirements, we've done some magic: optimized this and that to improve loading speed.
For instance:
Improved Google PageSpeed Insights – which is probably the most important improvement here. Minification is added for CSS, and JavaScript resources. Plus, we optimized CSS Delivery.
Optimization for product's widgets like New Arrivals/Bestsellers/Upselling products and so on.
We've performed a huge optimization for customer reviews menu.
Speaking about being up-to-date. With the recent changes to the European Cookie Law and introducing GDPR, we've issued a special module that had to be installed to keep your store compliant. Now, we've integrated this module in the core, so your website will be compatible by default.
Security Updates
Now, let's see how X-Cart 4.7.10 improved in security.
The option to make a refund has been disabled for "Fulfillment staff" members.
Cookies are now secure and fully satisfy the PCI Compliance requirements. This is only for stores with configured HTTPS, however, so if you still use HTTP, it's high time you switched.
Important Fixes to Payment Gateways
PayPal – ability to use the Guest Checkout option is added. You should turn on the PayPal setting "Account Optional" to use this feature.
Also, we fixed the annoying bug with the PayPal Express/Website Payments Pro Hosted option. A confusing blank page was displayed whenever an order was placed using the Submit button at checkout. We also fixed the error related to the empty last name value.
'Billing address' was used in the 'Ship to'/'Shipped to' sections for users of PayPal Payments Standard. We have addressed the issue.
Backoffice Changes
We have improved the logic of creating new profiles: admin, customer, vendor, partner – e.g. they are now created with the enabled status by default.
'Detailed promo' field is now shown on the 'Main page :: Special offers' page in the Admin area. This improvement is applicable to those X-Carters who use the Special Offers module.
In PayPal Express, correct error messages are now shown on the 'Main page :: Orders management :: Order # details' page in case of refund/void/update transaction operations.
Improvements In the Modules
These changes are important to some specific X-Cart users, so I'll only describe them briefly. The whole list of changes can – as usual – be found in the Changelog.
Order notifications automation is now supported for those who use Mailchimp for their store notifications.
As well, in Mailchimp, a saved cart is no longer deleted after an abandoned cart link to it is clicked. Also, special characters are now allowed in usernames in Mailchimp lists.
We have integrated Shopper Approved Merchant Reviews – an excellent tool for gathering customer satisfaction statistics.
Ability to export feeds via cron is added in the Google Shopping module.
We have removed prefilled rating as it is required by Google Product Rating Team policy – this is a change in the Advanced Customer Reviews module.
'Out of stock' top message is now used instead of the popup alert for unavailable variants if you use the Product Options module.
The old freegeoip API is deprecated and is changed to ipstack.com service or PHP GeoIP extension. This change affects those stores that use the MultiCurrency module.
Another change to the MultiCurrency module. 'Google Finance Currency Converter' is deprecated now and we added a new 'Free Currency Converter API'.
Captcha code is now changed on every page reload. This improvement should help to reduce the number of spam messages for the users of the Image Verification addon.
More accurate offers are shown on the ' Check for special offers ' page for users of the Special Offers module.
Improved return time in the Product Returns module. Added a new setting 'Order status from which return time period is started'.
Here is an important fix related to X-Payments Subscriptions. Taxes/Discounts/Shipping/Bonus Points were not applied to recurring payments. We corrected the issue.
We updated the categories in the Amazon Feeds module and added the ability to import/export categories of Amazon product type.
Miscellaneous
UK (Great Britain) states (counties) are updated and now are up-to-date.
X-Cart 4.7.10 is now fully and truly compatible with MySQL8.0 as well as with PHP7.3.
Also, we've addressed a couple of bugs in the shipping methods, e.g. 'Maximum package weight/dimensions' are now converted correctly with the Canada Post shipping option.
P.S. Many of the X-Cart Classic users have recently migrated – or are in the process now – to X-Cart 5. Why? Some of them have shared their reasons in our blog.
Scared of re-platforming? There is nothing to be afraid of. Just check the platforms comparison page and see if you should switch platforms or upgrade to X-Cart 4.7.10.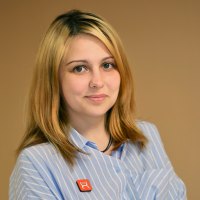 Anastasia Zhavoronkova
Lead Marketing Coordinator at Seller Labs and X-Cart
Anastasia has over 8 years of experience in the eCommerce industry. Having been a Customer Care agent in the past, she knows exactly what eCommerce merchants' needs are, and uses her knowledge in Marketing to bring value to the community by sharing her thoughts on relevant topics.
Subscribe to Our Weekly Newsletter to Get
Expert-Backed

Tips Straight Into Your Inbox

Awesome! You won't be disappointed 😉