←
Back to Blog
Updated X-Payments Connectors for X-Cart 4.1.x-4.6.3: all new X-Payments 2.1.x features supported, lots of fixes.
Hi Everyone,
This summer we announced the release of X-Payments 2.1. The list of supported payment gateways was enlarged (Meritus Payments, 5th Dimension Logistics, Authorize.net AIM XML, Quantum Gateway XML integration, Braintree, Cardinal Commerce Centinel gateway), moreover, we added Kount for powerful online payment fraud screening, as well as rolled out Mobile checkout skin for X-Payments and implemented the other improvements.
Following the release of X-Payments 2.1, we updated the X-Payments connector in X-Cart v4.6.4 to address many known issues and troubles caused by the architecture of X-Cart 4.x, when X-Payments is used with X-Cart Classic.
Now X-Payments team releases the updated X-Payments connectors for X-Cart 4.1.x-4.6.3. They have all of the aforementioned fixes and support all the new features of X-Payments v2.x (PCI compliant saving credit cards, recurring orders, iFrame integration of X-Payments credit card form, integration with Kount for powerful on-line fraud screening, etc). Also, X-Payments connection procedure has been improved and made a lot easier (see video tutorial).
To enjoy all the improvements
Upgrade your X-Payments to the latest version (that is 2.1.1 currently) (The users of X-Payments Hosted accounts just need to post us a request for upgrade, and it will be done free of charge. The users of X-Payments v.1 need to purchase the X-Payments v.1->v.2 license upgrade and update their installation accordingly.)
Download and install new connectors for your X-Cart version.
Re-deploy X-Payments configuration bundle ( The re-import of X-Payments payment methods will happen automatically) .
For PayPal users: If after the above steps X-Payments payment form is not displayed for PayPal payment methods on checkout, try to disable and then re-enable "Use Iframe" setting in X-Payments connector module settings.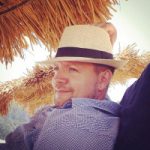 Alexander Mulin
Payments Sr. Product Manager at X-Cart, a Seller Labs company
Alex is Payments Sr. Product Manager at X-Cart, a Seller Labs company. His other two passions are ice hockey and history.
Subscribe to Our Weekly Newsletter to Get
Expert-Backed

Tips Straight Into Your Inbox

Awesome! You won't be disappointed 😉