←
Back to Blog
X-Cart 4.6.4: new FedEx API, ePDQ Essential, CyberSource, update of iDEAL Professional, ability to search/export "anonymous customers".
While the traditional Summer Sale is on (isn't it news you were longing for?) we hurry to announce another release of X-Cart 4 Classic: version 4.6.4 is ready.
Everything we implemented was listed in our "RoadMap" and announced on the X-Cart Community forum previously, so there should be no surprises to those who keep an eye on it.
New Payment Gateway Integrations and updates; X-Payments
We're happy to add the support of 2 more Payment Processors:
ePDQ Essential integration;
CyberSource integration;
iDEAL Professional payment gateway is updated, and so is the integration with a shipping carrier: X-Cart 4.6.4 will use SOAP FedEx API v.14. Important: the new API will be used only if it's a fresh installation of the store. If your X-Cart v.4 based store is upgraded to this version within the v.4.x branch by means of upgrade scripts, it will keep the same API version you use currently.
"Pay with Amazon" announced recently is now built in.
X-Payments connector has got lots of improvements for better usability. BTW do you know our PA DSS certified application X-Payments v.2.1 was released recently? It expanded the list of already supported payment gateways and added Meritus, 5th Dimension Logistics, Authorize.net AIM XML, Quantum, Braintree, Cardinal Commerce Centinel. More details in this post by Alex Mulin, the product manager of this excellent product.
Skins
Starting from this version, X-Cart v.4 will include 5 free skins (including a Responsive one): Light&Lucid 3-columns, Light&Lucid 2-columns, Books and Magazines, Ideal Comfort, Ideal Responsive. The only difference between the last two is that the "Ideal Responsive" adjusts itself in accordance with the device you use for browsing the store.
"Anonymous" customers, PHP 5.5 and MySQLi
I remember, Steve Stoyanov kept asking us not to refer to this group of customers as "anonymous". And I'm currently speaking about the customers, who placed an order without account creation. What Steve says definitely makes sense, but traditionally we used this term so I have to use it now too, I'm sorry.
The good news, though, that we revised the work with these customers. Now the "anonymous" customers can be found via users search ( a new parameter is added to the advanced search options) and exported, their account can be modified, all the orders of such customers are assigned to this "anonymous" account, the record about this person exists in "xcart_customers" table ( and if he/she used different addresses, they're stored in the Address book too).
The other technical news is the compatibility with PHP 5.5 Within this task we actually made sure that the entire v.4.6.x branch is PHP 5.5 – compatible out of the box. Also, since the old "MySQL" PHP extension is being deprecated, we added the support of a recommended extension"MySQLi". Still, the old extension is still supported and remains a default one so far (we'll switch it later).
The last but not least: even though X-Cart v.4.6 is proved to be one of the fastest php shopping carts, we keep optimizing it. This time the "Social login" feature was sped up. Also, the catalog of our multivendor edition "Platinum" got faster.
We want to hear from you
Please let us know what you think about this release. One of the best ways is to share your feedback on the community forum in this thread. The detailed changelog will be posted there, too.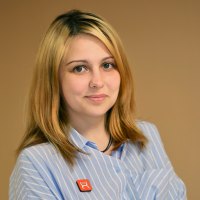 Anastasia Zhavoronkova
Lead Marketing Coordinator at Seller Labs and X-Cart
Anastasia has over 8 years of experience in the eCommerce industry. Having been a Customer Care agent in the past, she knows exactly what eCommerce merchants' needs are, and uses her knowledge in Marketing to bring value to the community by sharing her thoughts on relevant topics.
Subscribe to Our Weekly Newsletter to Get
Expert-Backed

Tips Straight Into Your Inbox

Awesome! You won't be disappointed 😉