←
Back to Blog
X-Cart v4.5.5 and X-Payments v1.0.6 released
Here you are! Shoulder to shoulder, X-Cart v.4.5.5 and X-Payments v1.0.6 are excitedly waiting to be introduced to you guys!
As usually, for license owners they're available in the "File area" section of the HelpDesk account at https://secure.x-cart.com.
Let's get acquainted with our new releases now.
We are happy to announce that PayPal Website Payment Pro Hosted is now available for merchants from the UK, Australia, France, Hong Kong, Italy, Japan, Spain. This is fully PCI compliant. The payment page itself is securely hosted by PayPal, with the payment form being displayed using pop-up window!

UK Internet merchants, great news for you! Authorize.Net payment gateway is now available in the United Kingdom! Authorize.Net-SIM, Authorize.Net-AIM ( via X-Payments), Authorize.Net-eCheck are at your service!

"Lite Interface" or 'X-Payments via iframe' has been significantly improved, not only algorithm itself, but also look and feel. Isn't it more attractive now?

Last 4 digits of CC number are displayed now in X-Cart admin area if order is processed via X-Payments.

X-Payments credit card form selects card type automatically basing on entered credit card number.

X-Payments iFrame integration works with X-Cart Fast Lane Checkout now, too.

Lexity Live is now displaying 3 more information tabs:
Insights tab – gives you analysis of your store's traffic and makes helpful suggestions
Traffic & Revenue tab – shows you graphically the sources of traffic to your site such as Google, Facebook, Pinterest, and more. You can use checkboxes to turn off and on different sources.
History tab – provides you a graph of your traffic over the last 12 months, which you can adjust for the time period you want.

X-Monitoring module is now built in and you do not need to install it separately!

Security requirements are growing. Hackers are constantly enhancing their skills, and ability to withstand the tricky attacks is a must. For this reason we have taken decision to implement a number of serious security improvements including but not limited to:

Only strong passwords are now accepted for Admins accounts; Admin's session security is improved considerably (IP-based protection added).
Changes to files, database and security settings from admin area are now blocked by default. They should be approved beforehand (e.g. by means of uploading a confirmation file via FTP or allowing the admin's IP).
Smarty security mode is enabled
Passwords storing mechanism has been cardinally revised.
The execution of cleanup.php is Auth_key-protected.
We definitely like it, do you?
Our best regards,
X-Cart team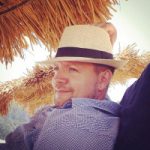 Alexander Mulin
Payments Sr. Product Manager at X-Cart, a Seller Labs company
Alex is Payments Sr. Product Manager at X-Cart, a Seller Labs company. His other two passions are ice hockey and history.
Subscribe to Our Weekly Newsletter to Get
Expert-Backed

Tips Straight Into Your Inbox

Awesome! You won't be disappointed 😉