←
Back to Blog
X-Cart 5.3.4: AMP, Onboarding Wizard, Progressive Image Loading, Bug Fixes
All X-Cart major releases are chock-full of various new features, but the v5.3.4 is atypical. This time it comes with just a couple of improvements. But all of them are really nice and useful ones. So, today's post is really quick 🙂
AMP
Have you already heard of the Accelerated Mobile Pages (AMP) project? This project implies creation of AMP compatible copies of your store pages. Google bots will find these copies on your server and take them to Google AMP cache. Links in Google search results on mobile devices will open these cached pages. That's how AMP skin for X-Cart works. Not only it enhances your mobile customers experience due to blazing-fast loading of site pages, but ensures an SEO profit for Google.
Onboarding Wizard
Working on the v5.3.4, we focused mainly on our entry-level customers, namely on the first steps of setting up their online stores, as however friendly the user-interface is, understanding new software is accompanied by certain difficulties. We've added an Onboarding Wizard that will guide users through such steps as editing company information and uploading logos, adding products, setting shipping and payments with the necessary tips and links related to the store setup at every step. If you are a reseller of X-Cart software, you can be sure that your buyers, who chose X-Cart for their business, won't be lost creating their shop.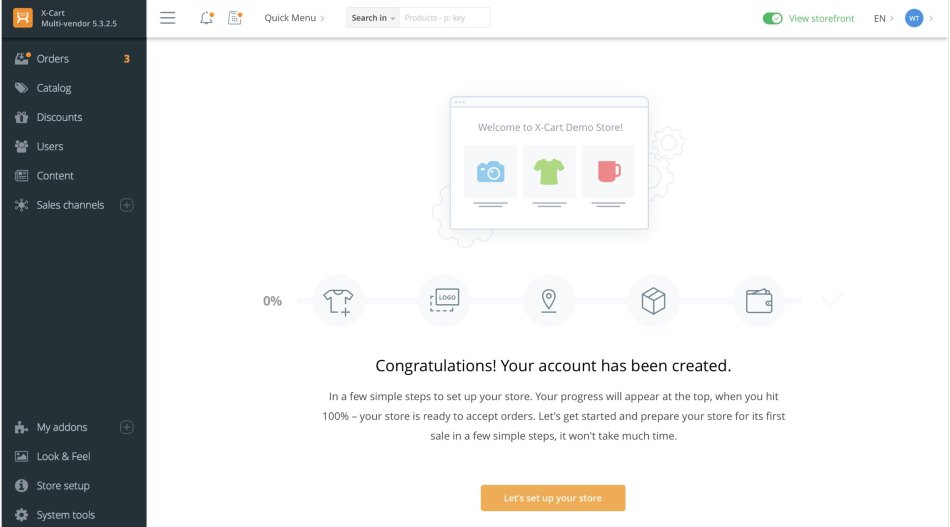 There are several improvements included in this release too.
Progressive image loading
This feature makes the storefront pages loading process more eye-pleasing. As you know, if the internet connection is slow, images are the last thing to load, and before it happens, customers see a lot of unattractive empty spaces on the page. As a result, the images are uploaded on the fly but in a smaller size (thus blurry) not to impact the speed, and they fade in when the page fully loads.
Automatic currency selection
We've updated the Multicurrency addon and now the currency is selected automatically when a customer selects the country. Previously, a customer should have chosen a country and a currency separately. If you have a Geolocation addon enabled the whole process is automatic, so customers will feel like home right away when they come to your store.
Quick access to Images alternative text setting
If internet connection is totally bad or there is an error which causes the lack of images on the storefront, it's good to have ALT specified for the images because that's what users will see instead. To help you never forget to set the alternative text we've placed it in plain sight and hence made quickly accessed.
Migration Wizard bug fixes and improvements
We've gathered a lot of feedback about the work of X-Cart Classic to X-Cart 5 Migration Wizard, fixed revealed bugs and implemented multiple improvements to make the wizard more intuitive.
New PayPal Express Checkout integration method
The current integration method for PayPal EC has been deprecated but is still working. However, we've implemented a new integration method to have it tested and working properly when it's time to switch. It's available only for developers now. PayPal hasn't announced the exact date of the switch, but it won't happen until the next year. We'll make additional announcements in our channels. So, stay tuned!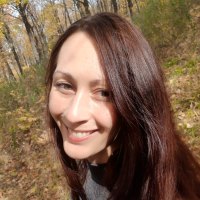 Maria Navolykina
SEO Content Specialist
Maria is an SEO Content Specialist at X-Cart. Once captured by digital and content marketing in her student days, she keeps living and breathing it ever since.
Subscribe to Our Weekly Newsletter to Get
Expert-Backed

Tips Straight Into Your Inbox

Awesome! You won't be disappointed 😉