←
Back to Blog
X-Cart partners with Discover to help you gain more sales
Just a few years ago I would prefer Cash on Delivery… Really! I distrusted all the online payments and didn't see how convenient it was to pay online right away.
Now it's completely different! When shopping online, I prefer to pay with a card, moreover with a particular card among those I own. Am I too picky? Not exactly… I have the reasons for it, and most buyers behave so.
Did you know that 25% of consumers will abandon their shopping cart if their preferred payment method is not accepted? This was revealed by the UPS Pulse of the Online Shopper™ Study in 2015. Sounds like too much to leave things as is.
The truth is that modern consumers are demanding. Facing a wide choice of stores, they will complete their order in the one that mostly meets their expectations. And a list of accepted payment methods is definitely something they pay attention to. To help you please your customers, X-Cart offers hundreds of payment options out of the box, and today we are happy to announce our partnership with Discover Global Network.
Open your business to millions of Discover Cardholders
Recent studies show that Discover is a preferred payment method for many of online customers:
Discover card is ranked highest in customer satisfaction 3rd straight year according to the J.D. Power 2016 Credit Card Satisfaction StudySM.
Discover is ranked #1 in 2016 for brand loyalty in the Credit Card category according to 2016 Brand Keys Customer Loyalty Engagement Index Report.
Discover cardholders earn lucrative rewards like Cash Back earned on every purchase that can be redeemed for any amount at any time. 1 in 4 households in the U.S. has a Discover card and most of them seek out merchants that accept this card because of the valuable rewards and service they receive. Thus, not accepting Discover can lead to loss in sales.
Another interesting fact is that owners of rewards cards spend monthly twice as much as owners of non-rewards cards and are more likely to return for further purchases. It also suggests that opening your store to these customers is an opportunity to grow sales.
Welcome Loyal Customers from Around the World
When you accept and display Discover Global Network signage on your website, you can also welcome Discover Global Network partner cards from around the world. These are some of the largest issuers in their respective countries with billions of cards issued including:
Diner's Club International, the exclusive payment card for affluent consumers issued in over 65 countries.
Network Alliance partners including Union Pay in China, JCB in Japan, RuPay in India, BC Global Card in South Korea and Elo in Brazil.
When Discover Global Network Alliance Partner cards shop outside their local country, they leverage the Discover Global Network so you can accept more cross-border sales. And as per Paypal Cross-border Consumer Research 2015, online cross-border shoppers spend twice as much as consumers who shop online domestically.
Discover puts much effort into building their relationships with both cardholders and merchants. Their credit card rates are comparable to other networks.
Adding Discover to your list of accepted payment methods is a great chance to get more loyal customers and as a result, gain more sales. Discover Global Network signage is represented by both the Discover and Diners Club logos. To download the logos click .
Contact your Payment Gateway to ensure you can take advantage of the opportunity for more sales by accepting Discover Global Network.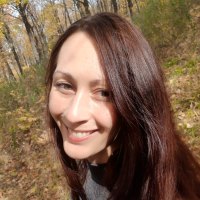 Maria Navolykina
SEO Content Specialist
Maria is an SEO Content Specialist at X-Cart. Once captured by digital and content marketing in her student days, she keeps living and breathing it ever since.
Subscribe to Our Weekly Newsletter to Get
Expert-Backed

Tips Straight Into Your Inbox

Awesome! You won't be disappointed 😉