←
Back to Blog
All new X-Payments 2.0: "storing" credit cards for new payments and subscriptions, new gateways, new UI, PA-DSS 2.0 and a bonus
Hi Everyone,
As the manager of X-Payments project I am happy to announce that brand new X-Payments 2.0 has been released today!
So what's new in X-Payment 2.0?
New payment gateways
Authorize.Net CIM
WorldPay US
Chase Paymentech Orbital
FirstData E4(SM)
American Express Payment Gateway
Sage Pay GO Direct v3

Global Iris
Realex
Elavon payment gateway
PayGate Korea
New Intuit payment gateway
These new payment gateway integrations are backward compatible with older X-Payments connector modules for older X-Cart version so if you change your X-Payments v1 to X-Payments v2 you do not need to upgrade your X-Cart (though we recommend doing that – see below why 😉 )
Now you can charge "stored" customers' credit cards and sell subscriptions
Have you ever found yourself in either of below situations?
You sell services where the final price is defined after the service has been rendered
You receive phone calls from returning customers who want to make a new order from you and ask you to charge their credit card you have on file
You just want to make repeat orders easy for your numerous returning customers
You sell subscriptions for services or some special sort of products that you deliver to customers periodically
According to PCI DSS requirements, storing customers' credit cards is not allowed for regular merchants unless they invest tons of money to implement all the PCI DSS requirements to secure their server environment, network and applications, Moreover, to have the ability to save customer credit cards on file for future re-using, they will need to pass an expensive and time consuming procedure of certification. This is a real headache (X-Payments is PA-DSS certified, and being a direct participant, I'm pretty acquainted with this procedure), which you can avoid, if you use X-Payments.
With X-Payments 2.0 you can charge customer credit cards again (for new orders or for subscriptions) using the following payment gateways:
Authorize.Net CIM
FirstData E4(SM)
Chase Paymentech Orbital
Global Iris
Realex
Elavon payment gateway
PayPal Payments PRO (PayPal API)
American Express Payment Gateway
SagePay v3
And what's more important – this is PCI compliant as no credit card data is stored in reality. X-Payments 2.0 uses so called "tokenization" that was designed to reduce risks for merchants of all sizes. It replaces credit card details with a special number (or token) that can be used to charge again the customer's credit card via an integrated payment gateway from the above list and money will go to the merchant's bank account only.
Recently released X-Cart 4.6.1 comes with updated X-Payments Connector that supports these new X-Payments 2.0 features.
Check new X-Payments 2.0 in action
Saved credit cards for customers in X Cart 4.6.1 & X-Payments 2.x
How to make new orders from X-Payments 2.x back-end
Built-in subscriptions management in X-Payments 2.x integrated with X-Cart 4.6.1
How to create a new order in X-Cart 4.6.1 integrated with X-Payments 2.x
Current X-Cart Next/X-Cart 5 X-Payments Connector module does not support new abilities of X-Payments 2.0, but we are developing a new version of the module and going to have it finished by the release of X-Cart 5.
New User Interface
See new X-Payments checkout forms in action:
PA-DSS 2.0 certification
PA-DSS 2.0 is the latest PCI Council's standard for credit card payment applications at the moment.
X-Payments v1.0 is certified under PA-DSS 1.2 that expires in October 2013. Those who installed and started using X-Payments v1.0 can just continue doing so for any time ahead as it is acceptable for existing deployments. New deployments of X-Payments v1.0 are not allowed after October 28th 2013 due to the PCI Council regulations for PA-DSS certified applications and we have already stopped selling this version.
After October 28th 2013 for new deployments X-Payments 2.0 is needed as it is PA-DSS 2.0 certified – we've just received the final confirmation from the PCI Council and you can see X-Payments 2.0 listed on the PA-DSS certified applications list on PCI Council web-site as "X-Cart Payments".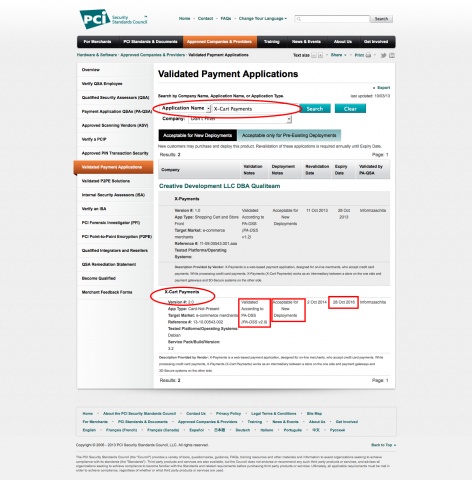 In a few plain words all of the above means:
Using X-Payments 1.0 now? you can continue using it, no worries as there is no need to reinstall it due to PA-DSS regulations.
Considering a new installation of X-Payments? Go with X-Payments 2.0 – it is allowed for new deployments till Oct 2016 and after that you will be able to use it as an existing installation, too.
That's how PA-DSS regulations work.
So you have X-Payments v1.0 and want to use X-Payments 2.0 – what to do.
You want X-Payments 2.0 because of its new features – saving customers' cards, subscriptions, because of its new UI,… well, because 2.0 is greater than 1.0.
First of all give 2.0 a try by playing with X-Payments Hosted trial account – it is 2.0 based now and you can request it at https://www.x-payments.com/trial-demo.html any time.
Then if you use a downloadable X-Payments v1.0 license you need to buy a license exchange in your HelpDesk account. It costs $389. Thus you will receive access to X-Payment 2.0 downloadable license and source code. You can install and host it yourself as you do with X-Payments v1.0 now. Upgrading X-Payments software between versions is relatively easy – see https://www.x-payments.com/help/X-Payments:Upgrading for detailed instructions. You can also request our help any time.
If you use Hosted X-Payments plans – contact us using your HelpDesk account and we will stop your current subscription and close your X-Payments 1.0 Hosted account, then you will need to buy a new subscription to create a new X-Payments 2.0 account.
And a bonus
FirstData sponsors $200 to anyone who starts using X-Payments and FirstData for payment processing! Click the image below to get more details about the offer.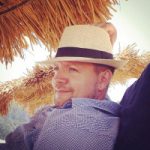 Alexander Mulin
Payments Sr. Product Manager at X-Cart, a Seller Labs company
Alex is Payments Sr. Product Manager at X-Cart, a Seller Labs company. His other two passions are ice hockey and history.
Subscribe to Our Weekly Newsletter to Get
Expert-Backed

Tips Straight Into Your Inbox

Awesome! You won't be disappointed 😉