←
Back to Blog
X-Payments 3.0.2 Released: NoFraud Added for Advanced, Full-service Fraud Protection
We are pleased to announce the release of X-Payments 3.0.2. This time, we've added only one but very important and in-demand feature — NoFraud. As you've definitely guessed, this is the tool to help you fight fraud more effectively and easily.
Why Think of Fraud Prevention?
According to LexisNexis True Cost of Fraud study 2016, fraud cost retailers 32 Billion in the U.S. alone! Fraud attempts are up to 33% this year with 46% getting through existing fraud prevention tools. With EMV Chip technology adoption in the U.S., eCommerce fraud is expected to soar as it did in the UK (50%) & Australia (79%) On the other hand, 1.5% of legitimate transactions rejected due to overzealous fraud prevention.
Keeping your business safe from fraudsters while accepting all legitimate orders is a fundamental business necessity. This is a difficult task that requires a lot of fraud prevention skills unless you pass this job to professionals. As X-Payments user, you have the necessary powerful fraud prevention tools at hand.
X-Payments has already been integrated with Kount, and as announced above, starting from version 3.0.2 you can also use NoFraud, so that you could choose the solution which better meets your business needs.
NoFraud Services
NoFraud is a fully automated eCommerce fraud prevention solution. It screens transactions in real-time and stops fraud before the transaction is ever approved. It requires no rule building, score analysis or fraud expertise to protect your business from fraud. Additionally, you will never have to manually review a transaction again! From the first minute of integration, you leverage NoFraud's vast fraud expertise, stopping fraud in real time with absolutely no merchant intervention. It is integrated with X-Payments and requires just a few minutes for setup.
No manual review
Never personally review a transaction ever again! NoFraud will contact cardholders directly to confirm purchases, if necessary. Eliminate human error and overhead.
Fully managed solutions
No complicated configurations, risk thresholds or scoring models for merchants to configure.
No Training or Maintenance Cost
NoFraud can be set up in 10 minutes and does not require training or dedicated staff to run or maintain.
No commitments
$0 setup fee, no long-term commitments, no monthly minimums, low per-transaction billing.
Chargeback Protection Available
Add Chargeback protection for an additional 0.25%.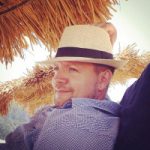 Alexander Mulin
Payments Sr. Product Manager at X-Cart, a Seller Labs company
Alex is Payments Sr. Product Manager at X-Cart, a Seller Labs company. His other two passions are ice hockey and history.
Subscribe to Our Weekly Newsletter to Get
Expert-Backed

Tips Straight Into Your Inbox

Awesome! You won't be disappointed 😉