In-depth expertise
There's nothing worse than finding out your developer isn't able to finish what should have been finished days ago. Or if there are always tons of bugs as a result. After finishing thousands of custom projects and delivering more than a million hours of customizations, we are surely the most experienced X-Cart custom development team.
Flexible team
All custom eCommerce projects are different. Sometimes you are on a tight budget. Sometimes you need to get things done quickly. In the latter case, we can assign several engineers, programmers and QA experts to expedite the project completion.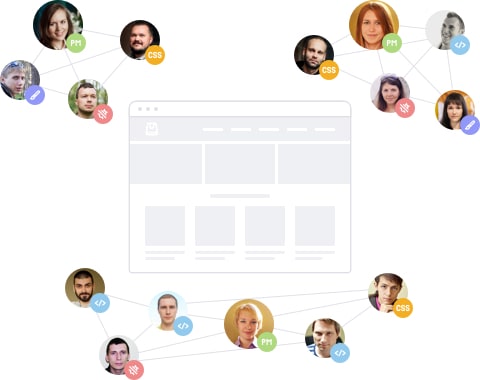 Convenient communication
Helpdesk, email, phone or a dedicated Slack channel — you choose where the project communication happens.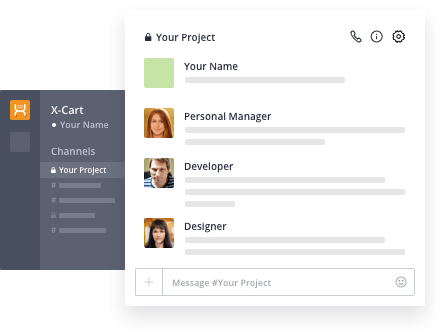 Still automated upgrades
As a rule, any customization of open-source software means difficulties with further software upgrades. Not with X-Cart. Thanks to modular architecture and thought-out system, upgrades remain easy even for heavily customized X-Cart stores.
The fact: about 70% of X-Cart 5 users use the latest X-Cart version.
Few-to-zero bugs
We strive to provide bug-free results, so each project is tested thoroughly. Most of the bugs are eliminated during our well-established multi-tier quality assurance procedure on our testing servers. The rest, if any, are fixed within our official 6-month warranty.

Many behind the scenes developments make our eCommerce business run so smoothly. We have now over 250,000 happy customers around the world (and growing), and
X-Cart
is at the root of our growth that helps us sell online.
Paul Lepa
,
CEO and founder of PearlsOnly

X-Cart
works well out of the box but it's endless options for customization and scalability that have allowed our business to grow at a faster rate than if we had used other out of the box carts.
John Stalker
,
One of the joint owners of Bedstar Ltd
Of course, there will be obstacles, decisions to make or changes on the way. But our
X-Cart
development manager gave good advice and suggestions to ensure these obstacles were overcome.
Leanne Garske
,
Accounts & Marketing at Wilderness Sea n' Ski
Get in Touch with Our Expert to Get
X-Cart

Tailored to Your Custom Business Needs Talk to an Expert