When your eCommerce business is just getting off the ground, investing all your money into marketing and PPC does not look feasible (unless you are already a billionaire).
You need to grow your revenue somehow first, or at least keep up with the growing competition. Be sure, your competitors are dreaming of your defeat.
Luckily, there is a sea of other hacks that can boost tr conversion rates without much of investment. A/B testing, for example. Why not?
That's what Jonathan Prichard got fascinated by when he discovered that he didn't have any advertising or marketing capital to compete with. He started with some minor tweaks, like changing button colors or modifying the checkout layout, that eventually brought a great boost in online sales.
The X-Cart developers implement a lot of the changes that come out of our split testing results which in turn helps us with our marketing.

Jonathan Prichard,
CEO & founder at Mattress Insider
It took around 6 months to launch Mattress Insider. And today, 11 years down the road, the online store is already the market leader.
However, Jonathan doesn't put his ambitions on the back burner. He keeps improving the UX of the website, running up to 10-15 A/B tests simultaneously, to show customers that he does take care of their sleep. Wherever they do it — in their RV, motorhome, or any other place.
Read on to find out the full story that lies behind the brand.
1. A Couple of Words About the Founder
Jonathan is CEO, founder, and the core inspiration source of Mattress Insider.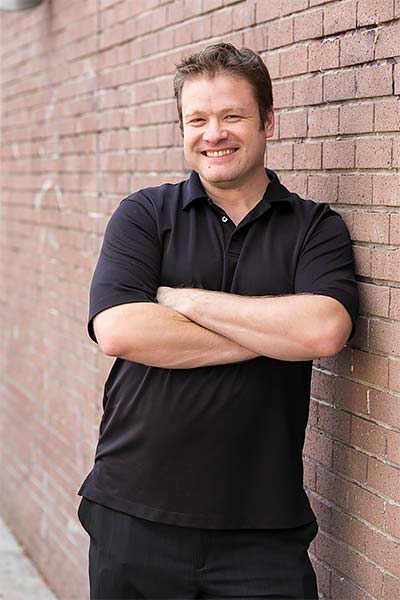 He is the one who believed in this business idea back then, nurtured a business plan, and still keeps inspiring his team to move ahead and quickly deal with obstacles.
Apart from work, Jonathan goes in for swing dancing — a hobby that means a lot to him. He has even took over ownership of the largest swing dance convention in Colorado.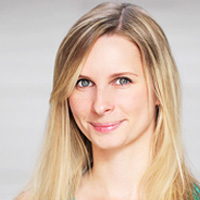 What do you do apart from work? I heard that you've got lots of hobbies.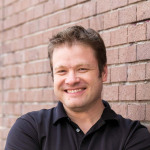 I'm a West Coast Swing dancer who competes in the advanced division at conventions all over the US in improv competitions. I also recently took over ownership and management of the largest swing dance convention in Colorado.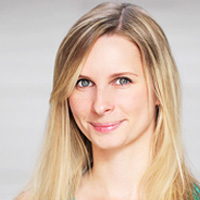 An apple hit Newton in the head when the idea came to his mind (or maybe it happened vice versa). Some people collect new ideas while traveling. Where do you grab new ideas for your business?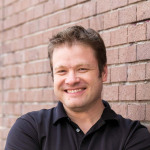 When I first started, I really struggled to identify what I wanted to do. While I do have new ideas that occur to me on a regular basis, my main focus is on "tweaking" instead of "inventing". That means I take something that already works, and try to make it 10 times better. Identify what people may not like about the product or service, and do the opposite.
2. Starting Off: It's All About Finding Your USP
Do you offer something that none of the other merchants out there can?
That's probably the most fundamental question to ask yourself before starting an online business. In most cases, the answer would be negative.
And it's normal. If no one is selling what you are looking to sell yet, it means that there's no competition at all… and most likely no sales potential.
Jonathan started selling residential size mattresses in the early going. Not much time had passed since he discovered that the niche was already quite occupied. It was next to impossible to compete unless you had a sizeable marketing capital.
He didn't.
So he put his mind to irregular size mattresses, and his business quickly got off the ground.
Source: YouTube
(Not without the help of X-Cart, of course, as the shopping platform was pretty easy to customize. Plus, it allowed him to run multiple A/B tests.)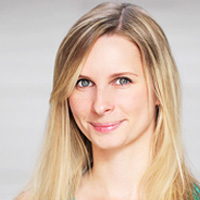 You are a 15 year veteran of the mattress industry, and you are with X-Cart for 11 years now. How did you start your business? Was it hard to launch your eCommerce store?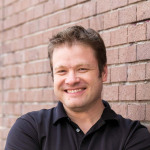 I always knew I wanted to start an ecommerce business, but I didn't know what industry. I worked for an online mattress company in NYC for 6 years and figured, I know this industry very well. Why not just sell mattresses? I spent about a month shopping around for e-commerce platform and settled on X-Cart for its ability to be customized. It took about 6 months to launch, but I would say that it was much easier than what I anticipated.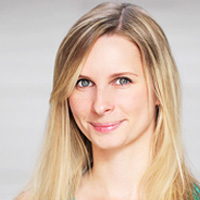 Have you had any obstacles on your way to success? How did you manage to overcome them?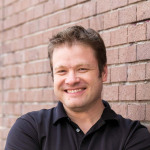 When I started, I was selling only residential size mattresses and I discovered very quickly that I didn't have the advertising or marketing capital to compete. So I pivoted into odd size mattresses, and we quickly became the market leader.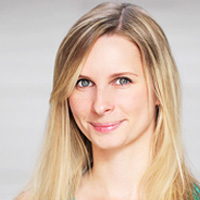 Work without the inspiration is bad work. What inspires you and makes you move forward? There should be something, for sure.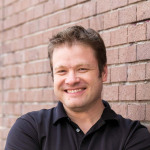 Lately, I've been fascinated by A/B testing the front end of the website. Small changes like color or changing the layout of a product or a checkout page can result in a big improvement in online sales.
3. Split Tests, Influencer Marketing As Part of Promo Strategy
The guys from Mattress Insider keep up with the times using the latest marketing strategies.
First, (and you know it already), A/B and split testing. With the X-Cart developers ready at hand to implement the changes, Jonathan managed to level up his sales.
Second, partnering with influencers. Gained popularity with the appearance of Instagram, influencer marketing strategy does not seem alien to modern businesses, both online and offline.
Last but not the least — coupon codes and one-day sales.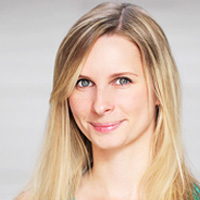 I see you occasionally run online sales and discounts for your customers. You also have clearance sales. What other sales strategies do you use to grow your business?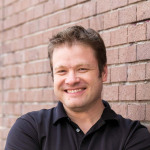 We offer coupon codes and do one-day sales on items. We partner with industry influencers who promote our products on our behalf. More recently, we've been AB test our pricing. Often times increasing prices results in higher sales due to the perception of the product being of higher quality.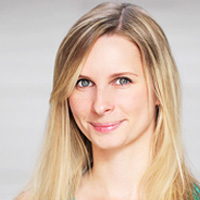 Your business is constantly growing. More than 50K people visit your site each month. But what surprised me most was that 120K users landed on your storefront in June 2017. What happened? Did you launch a global marketing campaign?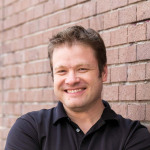 We're a seasonal business, and most of our traffic and orders come in during the spring and summer. We also have drastically improved our search engine positions on some very competitive search terms over the past few years. For example, at any one time, we rank in the top three for the keyword "RV Mattress" in the US and Canada.
I've checked it with SEMRush — the camper mattress, rv mattress sizes, and custom mattress keywords bring them a good bit of traffic from Google indeed.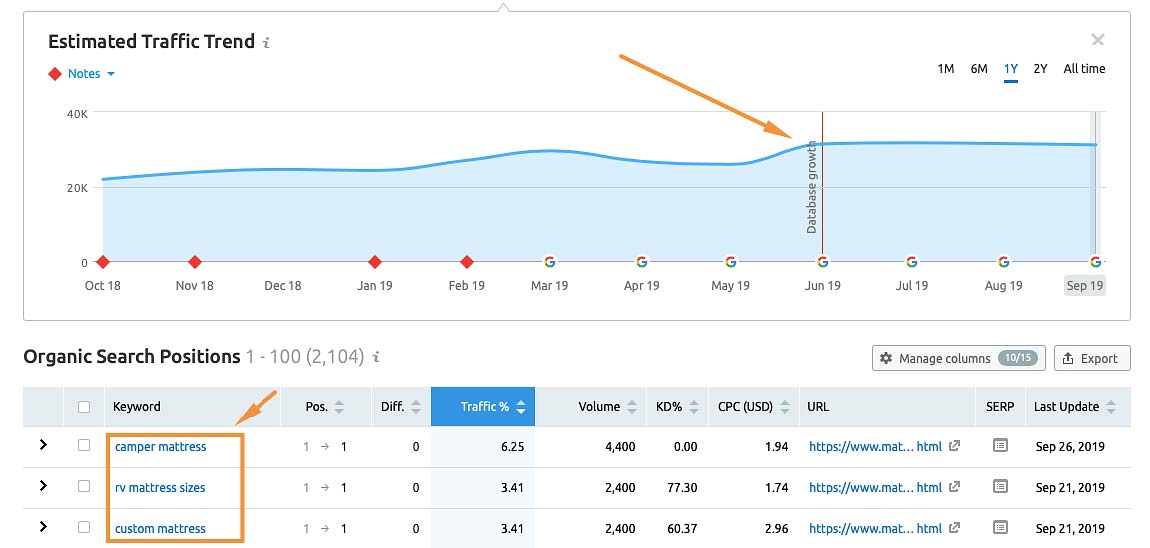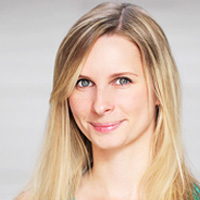 Have X-Cart team helped you with marketing in any way?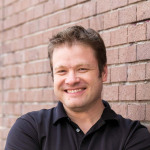 While most of our plugins have been created by 3rd parties, the X-Cart developers implement a lot of the changes that come out of our split testing results which in turn helps us with our marketing.
4. Content Strategy & an Amazing Blog
Mattress Insider has got a beautiful blog with infographics and valuable tips inside. It's a convenient way to address customers' FAQs. And, above all else, it brings traffic from search engines.
The copy on the eCommerce site is also well-written. While Jonathan creates some of it, he also got a team of talented copywriters. They normally spend around a month or so on topic research to write a quality blog post on it.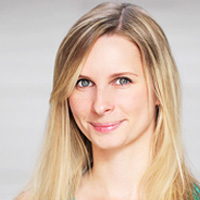 The copy on your website is so well thought out. Have a look at the text on 404 page — it's amazing. Who works on it?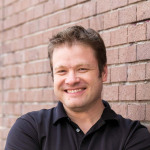 LOL. I put that page up a few years ago when I clicked on a broken link and I thought, our 404 page is too boring. Let's make it funny. Plus…who doesn't think that movie is awesome?! 🙂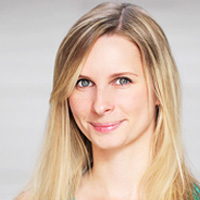 You've got a blog with oh-that-awesome articles inside. Who creates them? Where do you get your ideas?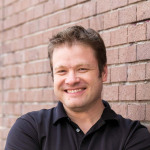 Thank you! 🙂 While I write some of them, I also have a team of awesome writers. On average, it takes about a month to research and write a piece. Some of our content comes from questions that customers ask us, and some of it comes from doing our own research on trending topics.
5. Packing Products the Eco-Friendly Way
Mattress Insider does their part to be environmentally-friendly.
First, all their packaging materials are reusable, recyclable, and biodegradable.
Second, they do their best to reduce carbon output, shipping their mattresses compressed and rolled via UPS, FedEx, and USPS. Not by a common carrier. These popular shipping carriers leverage their technology solutions to minimise emissions responsible for climate change.
Finally, they use environmentally-friendly fabrics and CertiPUR-US certified foams that don't off gas into the atmosphere.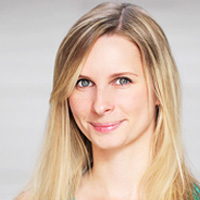 Do you care about the package? I heard it's eco-friendly. Is it really so?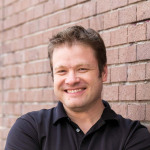 We compress and roll all of our mattresses and ship them in a cardboard box. They're small enough to ship FedEx ground which significantly cuts down on the carbon footprint.
6. Dealing with Customers' Unique Needs (Even at Night)
Offering unique products, it's natural that you attract customers with unusual wishes and way of life.
Mattress Insider was established to meet people's needs, no matter how creative and bold they are.
Other companies refuse to fulfill custom orders (e.g., a 2 feet tall mattress that is the width of two queens) because that's not easy.
Mattress Insider, on the contrary, turns challenges into opportunities. Thus, they have 'mattressed' RVs, trucks, cots, and other sleeping rooms of more than 70K customers across the US.
They also serve wholesale customers like hotels, universities, military bases and so on. With the insane money-back guarantee, using only eco-friendly materials, and products manufactured in the US, Mattress Insider leaves no choice for their customers than come back again and again.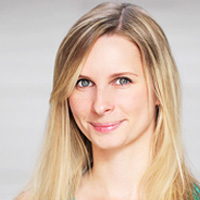 You say you've serviced more than 70K customers across the US and have made mattresses to fit RVs, trucks, sofa beds, antique beds, cots, and many other custom projects. It looks like your customers are not just the ordinary people who need a bog-standard mattress. Is it so?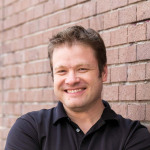 While we make residential mattresses, our main niche is unique sizes and shapes that none of the local mattress companies want to offer.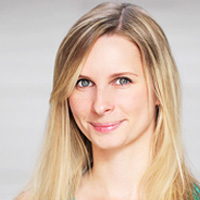 There are a lot of travelers among your customers, also, right? Do they share their experience using these mattresses in RVs and trucks?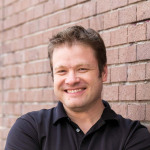 Yes. Our customers share their experiences on forums, their own blogs, YouTube, Instagram, and around campfires at national parks all over the US.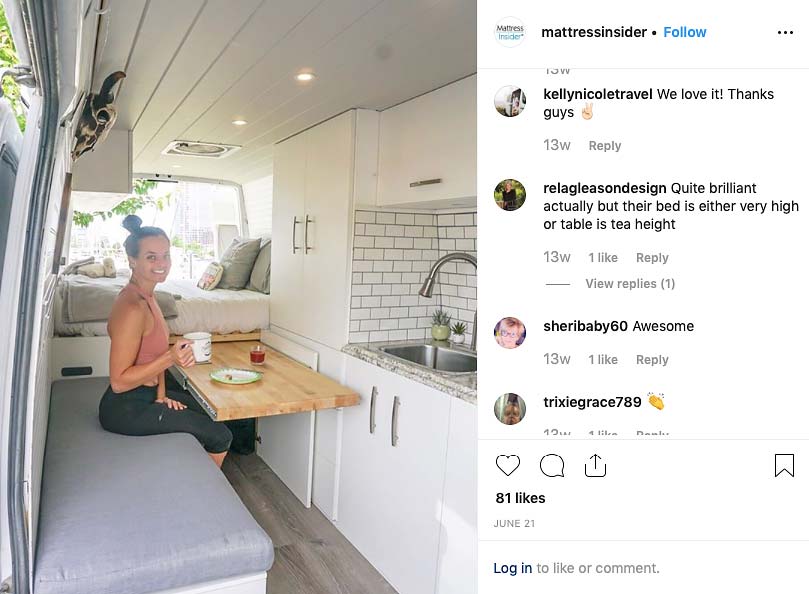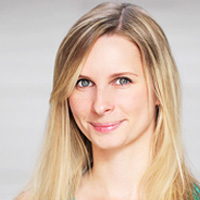 How do you maintain contact with your customers? Pleasurable customer experience means that they may become returning customers. How do you create it?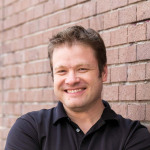 We use Facebook, Instagram, email, and we also make a phone call to every single customer to thank them for their order.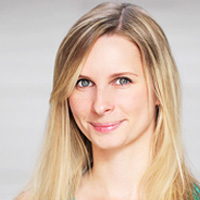 Your customer care service works 24/7, every single day of the year, non-stop, helping the world sleep better at night. Is it hard to be online all the time? Do you have many calls or requests in the night time?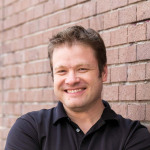 We do get the occasional late-night shopper, but most of them are during the normal workday. It gives your customer more confidence to place an order if they know they can always get a human being on the phone if they have a question or an issue.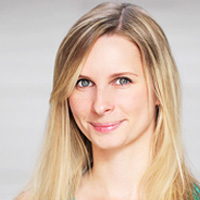 Do you care about the package? I heard it's eco-friendly. Is it really so?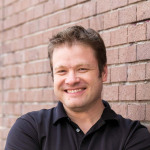 We compress and roll all of our mattresses and ship them in a cardboard box. They're small enough to ship FedEx ground which significantly cuts down on the carbon footprint.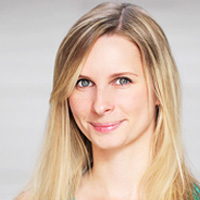 This is also an example of an excellent customer experience. What other hacks do you use to improve your UX on the website?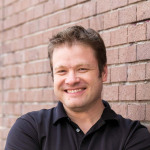 At any one time, we might have 10-15 AB tests we're running to improve the UX of the website. Once we find a change that improves online conversions, dwell time on the site, average ticket, etc., we have X-Cart developers restructure the site to make the change for us.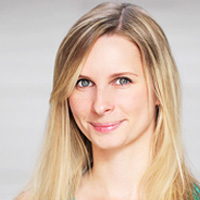 Do you have lots of wholesale customers? Do they resale the products they order?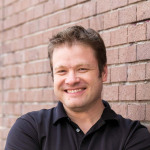 We have hundreds of wholesale customers all over the US. Some of them resale and others buy in large quantities to get wholesale pricing (hotels, universities, military bases, etc.)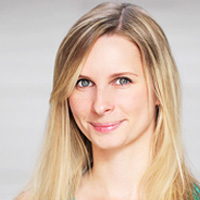 Were there any unusual customers or orders? How did you manage to fulfill their needs?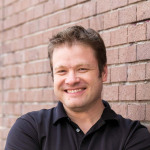 Almost every Mattress Insider customer is someone that has a unique need. That's why people call us. Often times, the customer has been searching for a supplier for weeks before they stumble upon us. What we do, most companies don't want to do because it's not easy. One customer that I can think of in particular was an NFL player that wanted a 2 feet tall mattress which was also the width of two queens. It was very heavy and bulky. We had to have a special pallet ordered to ship the mattress. His interior designer removed the windows in his house, and a crane was used to get the mattress into the bedroom.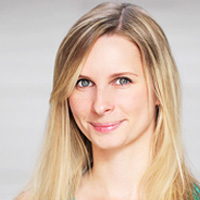 Why do you think your customers choose you? What is it that makes them come back again and again?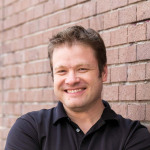 We have an insane money-back guarantee if you don't like the mattress. The mattresses are constructed using only eco-friendly materials, and everything is made in the US. We provide a lot of free information to customers to educate them on how to make a purchase.
7. Friendly Team
You'll hardly be able to build a successful business alone (unless you're Denis Bastien from Canada who is running his online store all alone and still brings home the bacon).
Typically, great things in business are never done by one person. There are 9 full-time employees on Jonathan's team.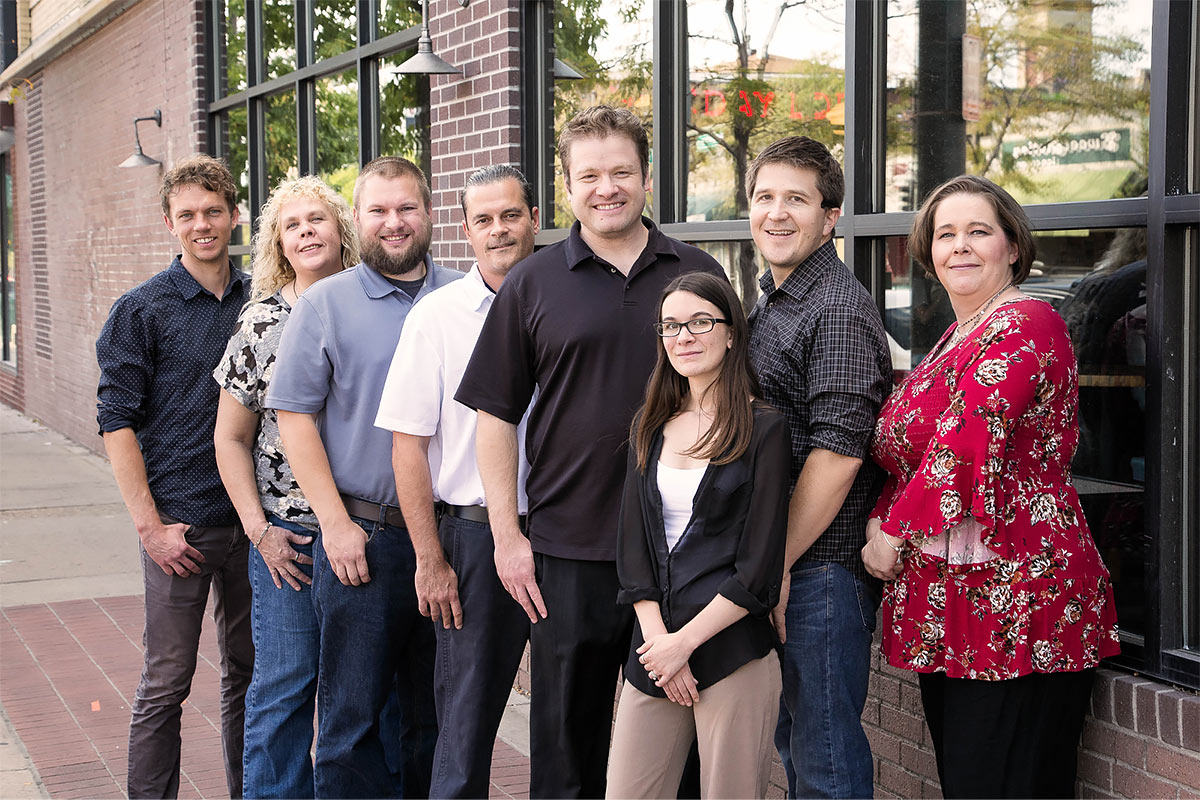 They are pretty good at identifying talents & interests of each other. And they are perfect team players that do not compete with each other, but delegate.
Also, they regularly arrange team-building meetings and have some fun together — skydiving or breaking out of the locked rooms.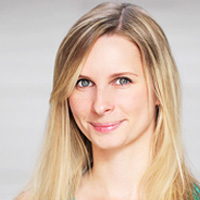 You've got only 9 full-time people on your team. How do you manage to handle all these duties?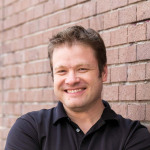 We're pretty good at delegating tasks and identifying the talents of our team members and what they enjoy doing. We also have over a dozen contractors we work with on a daily basis on everything from accounting, to design, marketing, SEO, AB testing, customer service, etc.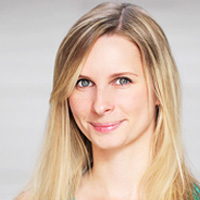 Do you use any strategies for team building? What is your favorite one?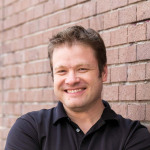 We structure our work environment, so everyone wants to be a team player. We don't put them in competition with each other. We also have quarterly team meetings where we do something fun that's also team building. Last quarter we went indoor skydiving, and before that, we did a "breakout room".
8. Social Activity & Environmental Care
What impressed me most of all is that Jonathan and his team are thinking beyond business. This entrepreneur has made giving back a big part of his company's success.
He sends a percentage of every purchase into charity or just donates products to people in need who cannot afford them.
He cares about the environment and does everything possible to create a positive impact every day.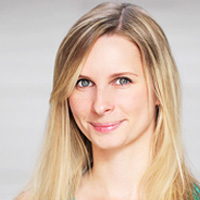 I see that you're regularly helping people in need, sending a percent of every purchase into charity. What are some of your most recent charitable work?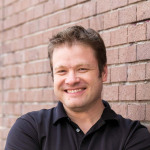 While we donate mattresses to charity every week, most recently, we purchased some SAT prep software for an underprivileged classroom in Arizona that couldn't afford it.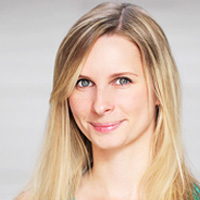 You've taken several steps to be eco-friendly. What are they?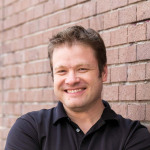 We use low VOC Certipurus certified foams, Low VOC Green Guard certified glue, Organic cotton fabrics, plant-based foams, we recycle scrap foam, and we compress and roll our mattresses, so they don't have to be shipped LTL.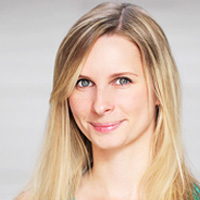 What day was the most memorable for you?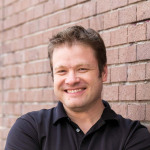 That day was a year ago when we hit 10 years in business. When I started, I was hoping to make it past the 2 year mark. I started during the peak of the recession, and everyone was telling me the business would fail. I'm so proud of what our team has accomplished in the past few years, and I look forward to what the next 10 years bring us.
To Sum Up
The guys from Mattress Insider have been using X-Cart for over 11 years now, and it's really helped them take the business to the next level.
They had a lot of plates spinning in the air — from A/B testing to charity, and the results are quite visible… and even touchable.
Their business has just exploded in the past year, bringing them lots of traffic from search engines and a crowd of happy customers.
Isn't that an excellent example to follow?