Every business owner expects his business to bring profit as long as it's possible or as long as he wants to manage the business.
Can you imagine a company growing for more than 160 years already? There is one — Oak Hall. And, as you may guess, they are using X-Cart.
Now, in 2021, the family has two brick-and-mortar stores in Tennessee and an online store. Oak Hall is also famous for its school, summer camp and, what's more remarkable, for charity. They donate money for children's cancer research.
Plenty of questions came to my mind. For example, how the family manages to keep Oak Hall up and running for more than a century, why they've decided to finally go online after years of old school, knock on doors, hit the trade show circuit, press-the-flesh, face-to-face kinda selling, and how offline communication with customers stimulates selling.
Now Oak Hall POS items are automatically synced to the shopping cart, and orders are downloading into the POS, keeping inventory accurate online and in store.

Will Levy,
president at Oak Hall
To answer all these questions, we decided to interview Will Levy, the Oak Hall president. According to the family tradition, Will got his Master Degree and worked as a public accountant before he started working for the Oak Hall. He has been in the business for more than 12 years already.
Read the article to open the chamber of secrets.
How the Family Business Started

The fantastic story of the family business started when Solomon Halle founded Oak Hall.
Halle family launched their business in 1859. At that time women had to wear crinolines and couldn't vote, and men were preparing for the civil war. People used to order custom-tailored clothing, but Oak Hall was different: it was a ready-to-wear menswear store.
Another jaw-dropping thing was changing the Oak Hall store into "the one pricing clothing house." At the beginning of the XIX century prices depended on people's status, so people paid different amounts of money for the same goods. But Halle's family set equal prices for every customer.
In 1925 the shop grew that much that Halle family had to expand the second and the third floors. Then they opened the second store and after that Oak Hall opened the ladies' department. From their history, we see that Halle family was not afraid of changes. What's more, being brave helped them to expand the business.
And here it is, the century of modern technology. In 2001, the first informational Oak Hall website was launched. And 12 years later they decided to integrate X-Cart platform with their website and start selling globally. This is how the Oak Hall online store was launched.
We asked Will how the Oak Hall team came up with the decision of creating their own online store.
Veronika: OAK HALL has got such a long, long history, from 1859 till now, that's amazing! Do you have a particular place where you store all the things related to the history of your brand?
Will: Yes, our timeline is on the website. There you can learn about our history from the very beginning. The timeline is rather detailed, and it shows significant historical events as well. You can also see how the label was changing.
Veronika: How long have you been online? What made you decide on creating your online store?
Will: We launched the first informational website in 2001. Our marketing department was looking to integrate the company's point of sale system with the website and needed more automation. Then our team contracted Kosmos Central to implement a full integration between the web store and POS, include a custom design with X-Cart in 2013. Now Oak Hall POS items are automatically synced to the shopping cart, and orders are downloading into the POS, keeping inventory accurate online and in store.
Veronika: You've been working with X-Cart since 2013. What is it like to work with us? Pros and cons. Let's put it straight:)
Will: Kosmos Central is handling all our X-Сart design, development, and integration with our POS. They're working out great! Started online with basic.
Marketing — Online or Offline?
The most remarkable part of this story is that the team is trying to pay enough attention to both online and offline marketing.
In Oak Hall they are actively using online marketing tools, focusing the attention primarily on email newsletters as the most effective sales channel for their eCommerce website.
The second one is that after going online, they still keep in touch with their offline Tennessee community.
Do they succeed in it? Let's ask Will.
Veronika: I see that the most part of your customers lives in South and West America. Do you have clients from other countries?
Will: Yes, we sell all over the world.
If you want to sell abroad as the owners of Oak Hall do, check our "Complete Guide To Selling Everywhere." It has 13 chapters about finding the right product and selling it anywhere. It will help you choose the right shopping cart platform and succeed.
Veronika: Can you describe your target audience? Are they middle-aged men or young ladies? Who are these people who like what you do?
Will: You can see by the banner advertisements that we target middle-aged adults. We do get traffic to Millennials in our store though.
Veronika: You've got a flagship store in Memphis. Are there any other brick and mortar stores in the US (in other countries)?
Will: We've just opened our second larger store in the state of Tennessee so we'll develop this one.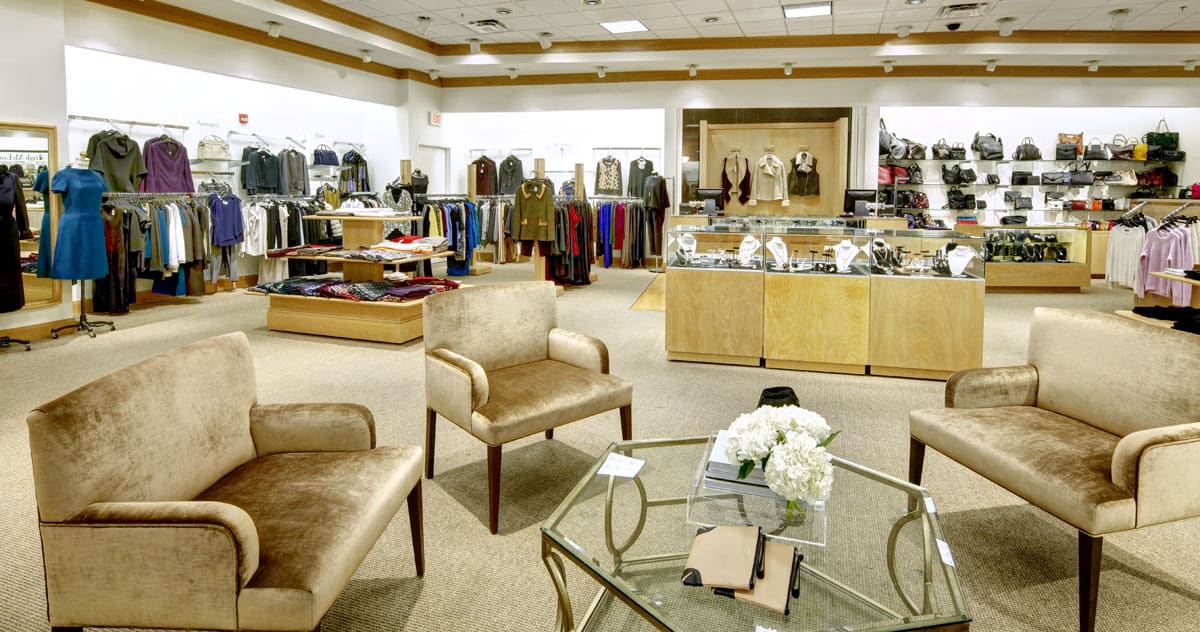 As Halle family always follow trends, they keep enlarging their presence in social media. Now Oak Hall is developing its Facebook and Instagram profiles.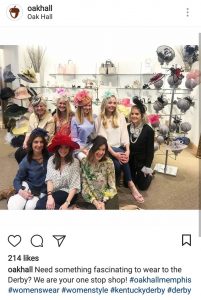 Veronika: You offer to sign-up for your e-club. Could you please tell a little bit something about it?
Will: The e-club keeps our customers informed about news, events, and promotions.
Veronika: You've got more than 14K subscribers on Facebook. Do you invest your time in social media marketing?
Will: We should spend more time on Facebook, as you can see the last event we posted was March 31.
Veronika: What other marketing strategies do you use to grow your business? Do you have any secret life hacks?
Will: We primarily focus on our newsletters and local media advertising.
Veronika: Where did your first online shoppers come from? How did they learn about your site?
Will: Our newsletters work great, so the customers knew about the site from them.
As you can see from the Oak Hall experience, sending newsletters might be really engaging. If you feel like you also need it, read our "Email Marketing Guide." You'll find out about email marketing tools, apps and software and the way you may use transactional and order confirmation emails. You will also learn how to grow your email list and how to deal with abandoned carts.
How Personal Communication Helps to Promote the Store
We keep on talking about eCommerce solutions, but it's impossible to ignore the other side of the Oak Hall business — the offline one.
Halle family has a couple of brick-and-mortar stores. They are not only selling there but also interacting with their target audience. The owners regularly arrange family parties that increase customers' loyalty.
There is an Oak Hall School that provides athletic and art programmes for students. They also host a summer camp with various educational programmes.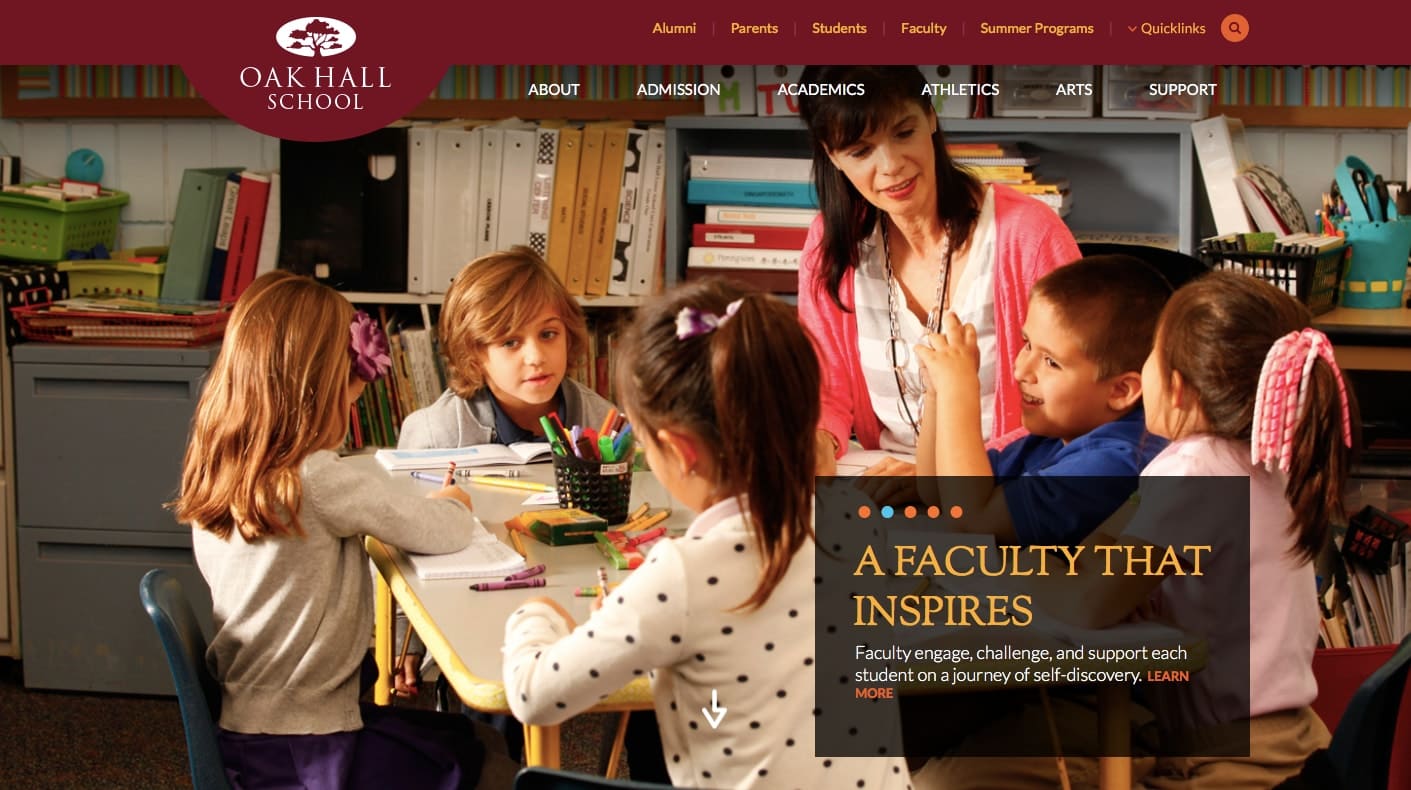 And another thing which is worth our respect and attention is charity. Since 1978 Oak Hall has spent over $2,000,000 for children's cancer research. That is what people appreciate and pay attention to — being mindful of others.
Veronika: I see you regularly arrange meetups and events. For example, on June 17 you are going to celebrate a Father's day and serve burgers. Last year there was an Oakhall run for St. Jude. What other events do you organize?
Will: Yeah, lots of fun stuff for families and kids like meetings in the Oak Hall store to celebrate Oaktoberfest, Fall Custom Clothing Week, Be a Good Citizen Denim Event, Father's Day Cookout, Diamonds & Denim. Plenty of them! We host a summer camp for kids. Just have a look how many activities they have in the summertime.
Veronika: Now, 160 years on, do you feel you've changed the world around or made an impact on people's lives?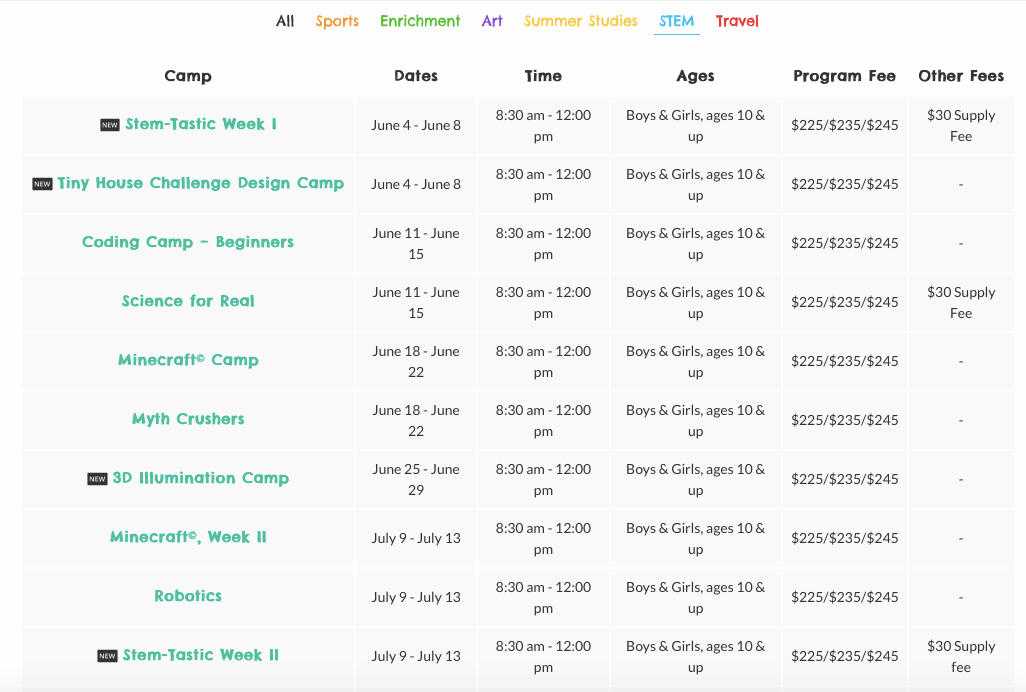 Will: We work closely with our community as you can see by our annual children's camps, so, yeah, we feel we're contributing to our community and also making difference. For example, we have raised over $2,000,000 for children's cancer research. We do care about children. And we have a school and a camp. The purpose is to educate, to engage and provide them with the best activities and information. We are doing everything for our future — for the children.
Veronika: What do you feel about that all? Please share your thoughts.
Will: We are happy and proud that we can make a contribution to medical research. We also think that working with the community and especially children make our work not only profitable but meaningful for the society.
Plans for the Future
Oak Hall is growing — they've opened a new flagship store in Memphis, Tennessee and they'll go further than just Tennessee. So, let's see what other plans we can learn from a company that has been working (successfully!) for more than 160 years already.
Veronika: What are your plans for the future? Have you got any mind-blowing dreams?
Will: The most important for now is to keep developing the new store. Probably we'll go further than just Tennessee, but it's too early to talk about it now. We also plan to grow in social media.
***
I fully support the strategy when business people think not only about the income they get but also show that they care about the community they live in. But I also admire when people are ready for something new like creating an online store.
Briefly, what we've learned from the Oak Hall story:
Оffline communication matters. Interact with your audience as much as you can. Hold a snug "family" party in your brick-and-mortar store or organize huge events in different parts of the world;

Charity. Helping people who are not your clients might be twice as valuable as helping your customers. It shows that you do care about the world, not only about sales;

It's possible to be trendy or even become a trendsetter no matter what century you live in;

Offline business can easily go online — start selling locally or go global;

Creating an online store on a platform, for example, on X-Cart, is a big step that should help you expand your business.
If you feel like you have got something to share about your business, feel free to contact us at friends@x-cart.com. We will make your story live!