←
Back to Blog
How a Website Redesign Brought 75,000 Unique Users within a Month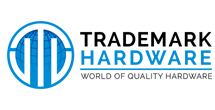 Suffern (US)
Opened in 2013
www.tmhardware.com
9 years
selling online with X-Cart
+75K
traffic growth after redesign
$2,000,000
earned in less than 2 years
Imagine you have a business. What would be your dream destination? Probably, working with world famous companies.
Trademark Hardware, a company producing hardware equipment, has a great list of clients such as NASA, Tesla, Hilton, and Boeing.
So, what has helped them get all those clients to their customers' list was the new website design. BTW, it gave them a 75K growth within only a month. Can you imagine how many customers they will get, let's say, in a year?
A well-designed site shows that you are a professional company that cares about its image and that gives customers the confidence to trust buying from you.
Keep reading to learn the whole story about this fabulous client-oriented business that attracts significant market players and brings incredible growth and experience they're generously sharing.
How it all began
The business was launched 5 years ago, in 2013. Back then the company was selling to small end users. Less than in two years they earned 2 million dollars and a list of such clients like NASA, Tesla, Boeing, Google, the United States Army, Marriott, Hilton, Lowes and Home Depot.
But wasn't the reason to stop growing.
To learn the whole story, I decided to ask Yanky Drew, the owner of Trademark Hardware.
What's your story? What inspired you to set up this type of business?


I dealt with hardware manufacturers and saw the need for there to be a bridge from the manufacturer to the end user. Not just as a sales venue but also as a presentation venue. We took their line drawings and created 3d images with detailed explanations and applications.
Back in 2013, you were selling to small end users. Now NASA, Tesla, BOEING, and Hilton are among your customers. How did you manage to make such a leap?


We were and still are mainly an ecommerce company. The leap came on its own, once we were able to offer such a large selection and variations of products and able to provide customer service on a high level necessary to deal with large corporate customers.
How design helped them boost traffic by 75K within a month
In some cases, design can replace marketing. The exact thing happened to the owner of Trademark Hardware. He understood that to attract certain attention to the company they needed to redesign the website.
That was true. So they decided to ask X-Cart team to help with the redesign idea. Our team had worked on the redesign, the traffic increased by 75K. So, making your store really good looking and, what is more important, mobile friendly, is the perfect way of raising sales.
The new website powered by X-Cart shopping cart, got improved performance, responsive design, and additional functionality to provide better browsing and purchasing experience to the customers.
We all know that appearance matters much. Why do you think design matters as well?


For the same reason. A well-designed site shows that you are a professional company that cares about its image and that gives customers the confidence to trust buying from you. Aside from simply making your site easier to navigate, purchase from, etc. The design is something we put a huge emphasis on, more than marketing.
Stats show that within just one month (from August till September 2017) you managed to increase your traffic by 75K. How come? Is it because of the new design?


That came about as soon as we went live with our new upgraded design/website. In April 2017 we revamped our website and added even more advanced features including "Contractors Corner", our members benefit program, "Quick Order" and soon to come plan markups. Our new adaptive screen resolutions provide a smooth ordering process from your tablet and smartphone for your convenience.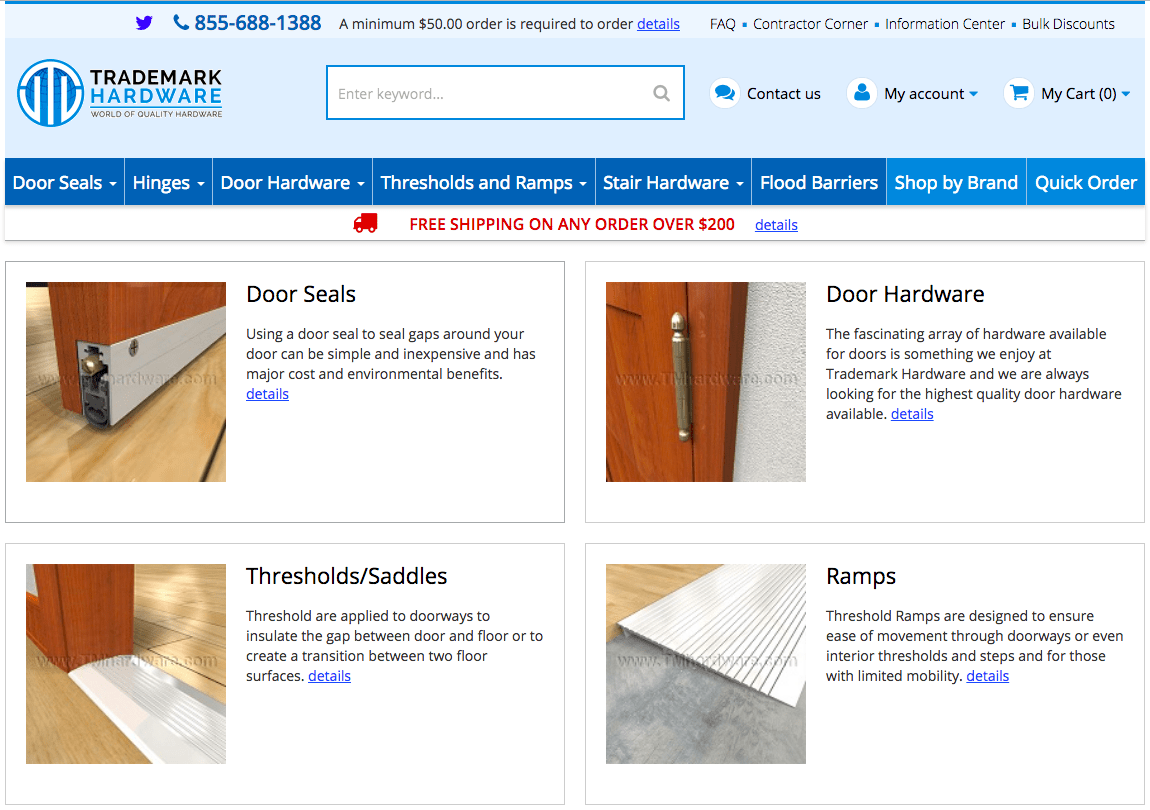 Why you should learn to delegate to manage your business successfully
Managing all the processes professionally in a company that has a wide range of responsibilities is tricky. To do that you need certain skills: self-organization, time management and the ability to delegate.
A team deserves particular attention. It should consist of people who you trust, who are willing to help you grow your business. You should be on the same wavelength. And you're lucky if you find such people. The owner of Trademark Hardware's did find them, and now he's got the best team ever.
Running a business is not that easy. So Trademark Hardware cooperates with partners. They work with FinestShops (opens in new tab)as their system integrator that manages everything related to the store.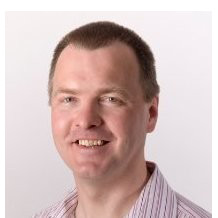 Here's Anton Pachkine, General Manager at FinestShops who is one of the Trademark Hardware partners. He is the developer who handles everything connected with the online store. According to the results, they get along really well.
No business is possible without people ready to help and support. Is there anyone who made the most significant impact?


That is true, and I am blessed to have some special people helping me out. However, it is not easy to predict who that will be. Attitude is the most important ingredient. You want someone who wants to help you grow your business. Not someone is just doing their job so that they can get their salary.
How has working with FinestShops helped grow your business?


I consider FinestShops a partner in my business. They have been there for me every step of the way. They are a unique company that goes beyond the call of duty.
Family vs. Work. Who wins?
And Yanky Drew made, from my perspective, just a perfect decision that let him separate two of the most critical parts of his life: family and lifework.
When he leaves the office both his laptop and his phone stay in the office. So nobody can distract him from spending time with the beloved people.
As an entrepreneur, you might be very pressed for time. What's your secret to achieving work-life balance?


It's a tough balance, and the key to success is like everything else in life you have to be disciplined and balanced. I have no computer at home, and I try to leave my smartphone in the office. So while I may sometimes stay a little later to finish up some pressing work, once I leave I can focus on the family.
Marketing & Sales
In Trademark Hardware they don't spend resources on marketing. What helps them sell is the reliability and quality of the goods and services they provide. And the new design that attracts customers attention, too.
Despite the fact that Trademark Hardware is a specific business they still follow trends and participate in huge sales like Black Friday or Cyber Monday. They don't expect to earn much by making discounts, they just want some attention.
Tell us about your first sale. When was it?


Trademark Hardware was a spin-off from my first business, so it is hard to remember when exactly sale was. However, I clearly remember the first sale of my 1st company at 11:15 pm, 5 items.
Have you got any outside the box marketing ideas to market your products?


Actually, I don't. In general, I am not heavy on the marketing as I have tried a few times and failed to see the returns. However, that may change as we grow.
Are you going to take part in Black Friday and Cyber Monday sales this year?


Yes, however, the products we sell are not seasonal and/or gifts. So we don't put a big emphasis on it.
What do you do every day to level up your business?


I have someone prepare me a task list for the day that I check up as I go along. This gives me direction every day.
The way to success
Success doesn't come by itself. It demands permanent hard work. Even if you don't get the result, you have to keep trying. Over and over again. So, to get all those giant companies to their customers' list, the Trademark Hardware team had to start from the very beginning.
The key point is to understand your client's needs and provide the service which meets expectations or even exceeds them.
By saying "service," I also mean an online store which is easy to use and which is nice to look at. If your customer can't find a "buy it now" button, you won't get a cent.
What is your favorite X-Cart tool that helps you sell?


Our tools are mostly customized. My favorites are the automation of our Po's to vendors.
Were there any hurdles or obstacles on your way to success?


Of course and like everyone entrepreneur will tell you just keep pushing until you break through. From every challenge, you can learn something new that will benefit you as you move on.
What was the best thing you learned at Trademark Hardware?


How important communication with customers is.
The advice you want to know
To sum up, I decided to ask Yanky what he can advise those entrepreneurs who're just starting and what plans he's got on his mind.
They say that it's tough to make only your first million. Is that right?


Very much so. The 2nd million is hard too. ☺
What advice do you have for other store owners just starting out?


Only start out if you are willing to give it your full attention (not as a side job).
What are your plans for the future? Are there any mind-blowing ideas?


To keep expanding and offering the largest array of hardware. The mind-blowing ideas I will disclose when they happen.
***
If you had doubts before, now you know that design may work better than a marketing campaign. It can bring you additional traffic. In the case of Trademark Hardware, it was 75K just in a month. Being mobile-friendly shows that you do care about your clients.
What else have we learned?
Know and understand your clients. Always be there when they need you, and those customers will be yours;
Delegate. Look at Yanky who works with FinestShops' service to manage his online store. He surrounded himself with the like-minded people — the team that helps him handle all the processes;
Big companies can be your clients. Huge businesses with well-known names can purchase from you and become your partners if you give them what others couldn't;
X-Cart opportunities are boundless. Say what your dream online store looks like — and we'll do our best to make the perfect one for you.
If you feel like you have got something to share about your business, feel free to contact us at friends@x-cart.com. We will make your story live!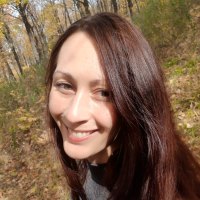 Maria Navolykina
SEO Content Specialist
Maria is an SEO Content Specialist at X-Cart. Once captured by digital and content marketing in her student days, she keeps living and breathing it ever since.
Subscribe to Our Weekly Newsletter to Get
Expert-Backed

Tips Straight Into Your Inbox

Awesome! You won't be disappointed 😉