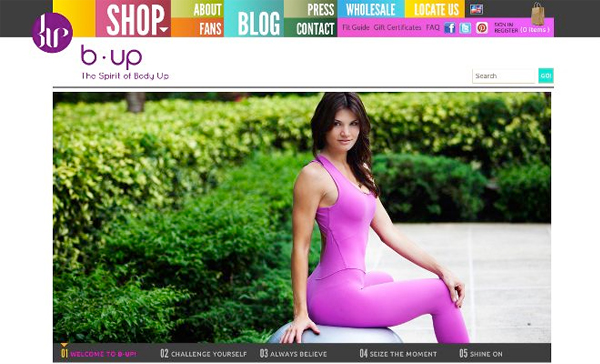 Michael McBride, VP of Business Development and eCommerce at Sizzle Factor:

B-Up is a world renowned manufacturer of luxury fitness apparel. Sizzle Factor has been working with B-Up for over four years to assist in selling online to both retail and wholesale customer bases. You can see many impressive articles featured in the press gallery which showcase B-Up in major publications.
Our store features an incredibly shopper friendly interface with the latest technologies designed to growth and additional customer loyalty. The site has many social media tie-ins and great elements including "Current Obsessions" which make it easy to identify with the brand.
Our company has been working with X-Cart since 2004 and our team is intimately familiar with the robust feature set you get with the affordable license fee. X-Cart, although licensed, has a fully open code and we're able to do all kinds of customizations we'd like (for example, 4 complete custom checkouts we've developed in the last year, one of them is featured in B-Up store as well as the press gallery mentioned above). Sizzle Factor and VITAL BGS are committed to a long standing partnership with X-CART and hope to deepen the relationship in the future.