←
Back to Blog
Apps Roundup: Available for X-Cart 5.5
A few weeks back, we announced the newly released X-Cart 5.5. It came with major architecture changes, which while being a huge step forward in the technology, required changes to be made to all the add-ons we carry in our App Store.
So, which add-ons, integrations, or services will work with the latest X-Cart 5.5 as well as the earlier versions? Let's find out.
All Qualiteam and X-Cart Team Add-Ons and Integrations
For all these add-ons and integrations were originally developed by the X-Cart team (Qualiteam is also an X-Cart brand), it goes without saying that we made sure all of them work perfectly well with the newly released version of X-Cart.
Here are just some of them that you might find useful:
X-Payments and Its Integrations
X-Payments is our PCI Level 1 Certified headless payments API aggregator with pre-built payment and fraud protection integrations and an ability to connect more of them to your website (not necessarily an X-Cart website, in fact). In simple words, X-Payments is a safety layer between your website on one end and the payment solutions, fraud screening systems, 3-D Secure applications and various payment methods on the other end, with a bonus of extra features otherwise considered unsafe.
Some of these features and integrations are:
X-Payments has lately been updated too, and acquired new features and its existing features have been improved. Read more about the updates in X-Payments here.
Third-Party Add-Ons and Integrations
A number of the third-party developers that we partner with have already updated their add-ons to be compatible with the latest X-Cart version. These are the ones that work with X-Cart 5.5 now, and we'll be updating the list as new add-ons are updated.
Check back soon to see more add-ons and integrations that are compatible with the latest X-Cart 5.5.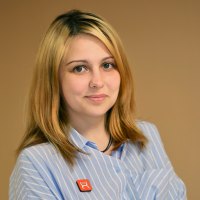 Anastasia Zhavoronkova
Lead Marketing Coordinator at Seller Labs and X-Cart
Anastasia has over 8 years of experience in the eCommerce industry. Having been a Customer Care agent in the past, she knows exactly what eCommerce merchants' needs are, and uses her knowledge in Marketing to bring value to the community by sharing her thoughts on relevant topics.
Subscribe to Our Weekly Newsletter to Get
Expert-Backed

Tips Straight Into Your Inbox

Awesome! You won't be disappointed 😉