Hello friends! Here is an overview of new X-Cart 5.2.12 version that's is going to be available for live stores very soon. Today is a "developer wave", so if you have selected Developer in Upgrade options (System Settings → Environment), you'll see a notification about available updates shortly. As soon as we make all the necessary tests and make sure everything works properly, update to 5.2.12 will be available to all merchants.
Order management
The store administrator has got an opportunity to print Packing slips for orders and edit Customer notes.
In Operate as this user mode, an administrator can select an offline payment method on Checkout page (for ex. Phone ordering), even if this method is disabled for all customers.
If you often have to filter orders using the same criteria, you'll be glad to learn that now you can save filter settings and get search results in one click. Another feature here is the ability to search for orders by SKU (or several SKU's separated by commas).
Transaction ID is now displayed both on the customer invoice and on the order details page in the admin back-end which makes order search easier. To the difference with the order number, transaction ID is assigned to the order right after the customer goes to the payment page and submits a payment. If an order has not been finished for some reason your customer can contact you, refer to the transaction ID, and you'll be able to easily find the order. The first part of the Transaction ID is a payment method prefix, so, you'll see which of the methods in your store the customer selected to pay for the order.
Also, Payment transactions section now contains call back details of the payment gateway, which will give the necessary information to the store administrator in case there are issues with the order processing.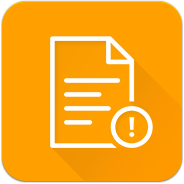 Not finished orders — new module, included in paid editions
With this module enabled, if a customer cannot get to the payment page due to incorrect payment method settings or if the transaction fails, a Not finished order is created and saved in the orders list. Then if the customer updates his cart (adds or removes products) and makes a successful payment the Not finished order is updated accordingly. View details…
Import and Export
We continue to improve the import/export tool and here are several useful features that have been added:
export products, orders, users right from results output page (all items or selected items only);
new import mode added: update existing items only without creating new items in the database;
use NULL in the CSV file to annul values in categories, images, imagesAlt, attributes and other multi-value columns;
reduce import time by uploading images in advance (to XC_DIR/images/product or XC_DIR/images/category) and specifying only paths to the images in the CSV file.
Update inventory for your products by SKU in bulk with the new module, included in paid editions. The CSV file for this purpose is very simple and contains only two columns – SKU and QTY.
New adaptive menu for mobile view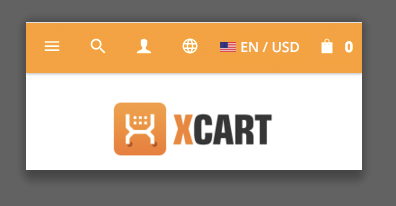 We've significantly re-worked adaptive menu for mobile view to provide your customers with better mobile experience. The new menu is fully compatible with Extended Simple CMS and Flyout Categories Menu features.
Test it yourself on the mobile view demo.
Other new cool features
banner rotation on the homepage;

product filters results in the customer area can be saved and shared with a link;

low stock notifications for variants;

origin address to be used for shipping calculation in the cases when the company address specified in the admin area doesn't correspond to the warehouse address;

Partner Hosted with PCI Compliance (former PayPal Payments Pro Transparent Redirect) is now available within PayPal module;

search for users in the admin area optimised: it's fast and convenient; search by any keyword (first name, last name, full e-mail address or its part) using a new search field.
Updates to modules
UPS: The module API has been updated to the latest version.
Social login: The module now merges customer accounts in case a customer logs in with different social accounts which use the same e-mail address. The social account address and avatar can be used for the customer account in the store.
Product reviews: The store administrator (and vendors in Multivendor) get notifications by e-mail on new reviews for his products, and the notification menu in the admin back-end shows the number of new reviews added.
Discount coupons: We've added an opportunity to limit the maximum number of coupon uses per customer.
Extended Simple CMS and Flyout Categories Menu – free for all X-Cart users
Extended Simple CMS: The module is now deprecated, so as soon as a store is updated to 5.2.12 Extended Simple CMS will be disabled in the modules list and its functionality will be available within the free Simple CMS module. Owners of Extended Simple CMS module licenses do not need to do anything, as no changes in using the features will happen.
Flyout Categories Menu: Starting with 5.2.12 the module is available for free within all X-Cart 5 packages. Owners of Flyout Categories Menu module licenses don't need to take any actions for this matter if they update their stores, the module will keep working as it used to.
We took the decision to make the functionality of Extended Simple CMS and Flyout Categories Menu free for all X-Cart 5 users as we believe that these features are not just important but necessary in creating informative and user friendly navigation in the store. We sincerely appreciate assistance of the early adopters of these modules, and hence we offer exclusive coupons to the owners of commercial licenses for Extended Simple CMS and Flyout Categories Menu.
Contact us to get your personal coupon giving 25% off for any X-Cart module.
You're welcome to download X-Cart 5.2.12 and share your feedback!
Order Reports module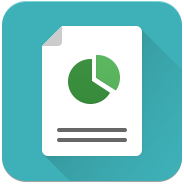 Community told us that X-Cart 5 needs some sort of reporting system and we are releasing one alongside X-Cart 5.2.12. Currently the module segments sales by products, categories, shipping country and state, coupon code. If you want to segment sales by other criterias, please let us know.
If you keep an eye on X-Cart new arrivals, check the list below for modules and integrations that have been added to
X-Cart Marketplace since the latest release.
UPDATE 3.02.2016: Release of v 5.2.12
The developer wave of v.5.2.11 revealed bugs, so the package was updated.