←
Back to Blog
5.4.0 Stable Released
Back in April, we announced the release of X-Cart 5.4.0 Public Beta and described the new features and updates in details.
Since then, we had a pool of volunteers who tested the software along with our in-house QA team. We are genuinely grateful to the community for pioneering and helping us locate and fix the issues.
Thanks to you guys we are now pleased to announce the release of X-Cart 5.4.0 Stable!
Along with fixing occurring bugs and improving the features described in the Public Beta post, we added a few brand new features and here they go.
Improvements to Product List
We have removed the outdated 'Quick View' option from the product list page.
Occasionally, it used to confuse visitors. They often confuse quick view with the detailed product page, get frustrated with the lack of details on the product, and leave the site without looking back.
Now the shopping process is more transparent and user-friendly. See if your conversion rates grow – maybe some part of your site visitors will like this improvement enough to start spending more on your products.
We also updated – refreshed, if you will – the grid view and list view modes, we hope you'll like the new design. Your clients certainly will. They've become more logical, vivid, and clean. Everybody likes clean.
Unavailable for Sale
For products or categories that are no longer available for sale, X-Cart will now show an updated 404 page. We have revised the text and added a couple of useful links.
Your clients will have an option to go to home page or choose an item from the suggested products, similar to what they were looking for. Or else, they can contact your customer care team for advice.
Either way, they will stay on your website instead of looking for what they need in your competitor's store.
These changes are aimed at reducing bounce rate and nurturing your clients' loyalty.
Improvements to GA Enhanced eCommerce
If you use one-page or FastLane checkout in your eCommerce site, you probably know that some fields are optional.
The most common example is if you're a registered customer. In this case, you skip filling in your personal info and billing address and go straight to selecting a shipping method.
This way, you save your clients some time and reduce the steps they have to go through to complete the purchase.
So in such cases, X-Cart used to not send any info from the skipped action, thus, Google Analytics couldn't show the correct statistics. We can't blame GA for that, considering it didn't have all the necessary information.
The issue was not limited to checkout only, it occurred in a couple of other places, but you get the general idea. The action is skipped → Google Analytics doesn't get the information → the statistics is incorrect.
So in 5.4.0 we located the issue and corrected GA's behavior for such cases. It now gathers all the necessary information regardless of whether your client actually fills in the corresponding fields.
This is a general feature overview. If you are interested in the full list of changes or need more technical details, please refer to the changelog.
Bottomline
We are proud of our work on X-Cart 5.4.0.x stable. Not only did we increase its overall stability and fix the occasional bugs but also added a few extra features.
So get yourself an upgrade and enjoy the newer, fresher looks and improved speed and performance.
The upgrade is now available in developer mode only, the merchants will be able to upgrade just a little later – in a month or so. In this month, we'll keep on working on X-Cart 5.4.0.x and refining the upgrade process for you.
Meanwhile, you may demo the newest release or download it and test inside out. We're anticipating your reviews so if you have anything to say, please do not hesitate to contact us!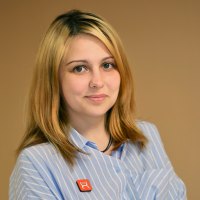 Anastasia Zhavoronkova
Lead Marketing Coordinator at Seller Labs and X-Cart
Anastasia has over 8 years of experience in the eCommerce industry. Having been a Customer Care agent in the past, she knows exactly what eCommerce merchants' needs are, and uses her knowledge in Marketing to bring value to the community by sharing her thoughts on relevant topics.
Subscribe to Our Weekly Newsletter to Get
Expert-Backed

Tips Straight Into Your Inbox

Awesome! You won't be disappointed 😉