←
Back to Blog
Backups: Thinking Aloud
Hello, my dear X-Cart users!
My name is Ksenia, we might have been in touch if you ever contacted us for Custom development services – I'm a project manager. At the moment I am engaged in helping the clients whose stores were corrupted or even hacked. If only they had had backups, it would have saved lots of time and nerves, not speaking about expenses. Moreover, malefactor's attack is not the only threat.
According to Aztech statistics the reasons of data loss are distributed as follows:
The results above are given for PCs, but the server is actually the same computer and it is not immune to the above diseases.
Accidental rm -rf (yes, it happens!), hard disk drive failure, ham-handed coder, viruses destroying the code – there are so many reasons to keep your powder dry!
There's no strong need in generating tons of backups every day. Say, the files of your store do not change that often ( unless you customize the store every day) while the database content is being updated constantly – with every new order, every new customer. How many orders do you get per week? Are you ready to lose them? If not, you may want to backup DB on daily basis.
The reserve copy of the scripts and templates themselves can be created once a week or even once a month . The heaviest part of every store is the graphics ( thumbnails, category and product images, detailed images), which can be excluded from regular backups and done much more rarely – not yet completely ignored.
Store several copies ( say, 5-7 or more, if disk space allows), so that the new one would replace the oldest. One may consider it paranoid, but storing the copies in at least 2 different locations may be a good 'save' in case the one server is physically damaged. Also, it's recommended that you do not store backups and dev copies in the hosting account of your production site. The chain in only as strong as its weakest link, and the more files you store there, the more difficult it is to keep this account clean – but isn't security our main purpose?
Now that the necessity of backups is clearly realized, let's discuss the possible options the store owner has:
backup by means of hardware (duplicating hard drive, tape cartridge) -as any other solution, has its pros and cons. Say, it does not eat the resources of production server, quick restoration of data ( sometimes, even 'hot' disk replace) is possible. On the other hand, magnetic tape backup has a short life, and duplicating hard drive means double expenses on hardware, not speaking about advanced skills in system administration, and not every store administrator is at home with server configuration tasks.
backup by means of software (manual or automated). This is what I would like to pay special attention to in the next paragraph.
First of all, we're speaking about X-Cart software. It has a built-in tool , so admin can create backups manually. Moreover, the store reminds the admin that it's high time the DB backup was created. Please do not ignore this 'request'.
To facilitate it, we also developed the new 'X-CloudBackup' module which will do everything for you. This module can automatically generate backups and upload them to Dropbox or any server of your choice by FTP, and number of copies to be saved is configurable via admin backend.
If module is incompatible with your version, we will be more than happy to help with automated backups by cron, or with the module adaptation. Do not hesitate to contact us for assistance!
Take care of backups. "Do it. Do it right. Do it right now."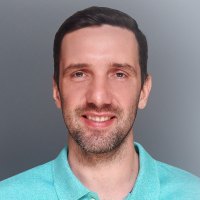 Alex Dyachkov
Enterprise Account Executive
Alex joined X-Cart in 2005 and since then spearheaded Support and Hosting departments, focused on customer needs as a Director of Customer Success and now helps our clients to grow and prosper as Enterprise Account Executive. He truly believes that if we don't take care of our customers, someone else will.
Subscribe to Our Weekly Newsletter to Get
Expert-Backed

Tips Straight Into Your Inbox

Awesome! You won't be disappointed 😉