←
Back to Blog
The Best Shipping Services for Your Small eCommerce Business [2021]
This blog post was originally contributed by Christine Ridley, Partner Manager at 71lbs.
If your eCommerce business is not yet big enough to go with a large-scale shipping solution, but you still have to ship your products effectively all over the globe, we've got you covered.
Below you'll find a set of the best shipping services that will fit perfectly for small businesses on a tight budget. Not only will they reduce your shipping costs, but also help you optimize your shipping strategy.
Keep reading to find out how you can take your small business to the next level by using the carriers most economical for you.
Factors To Consider When Choosing a Shipping Service For Your Small Business
As a small business owner, you should be considering different focal points that are most important to your eCommerce business and its specific shipping needs.
While there are a world of factors to consider, we've highlighted the ones that can potentially affect your shipping costs.
Shipping Point and Destination
Logically, the further your package has to travel, the higher the cost. For local shipments, the shipping cost is more likely to be minimal.
In the US, for example, there are currently eight shipping zones, and some of the best shipping companies for small businesses set their rates based on the shipping zone and the distance between origin (your location or a third-party warehouse perhaps) and the recipient.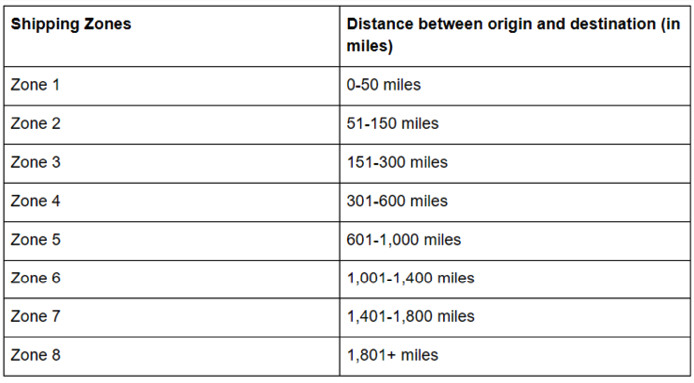 Delivery Speed
Modern consumers demand the same heightened level of service everywhere they shop. In fact, 65% of customers expect delivery to be faster than it was five years ago.
You should decide for yourself how fast you want your packages to be delivered. Depending on your product and the end consumer, it may also be economical to include different shipping options at checkout.
Alternatively, you can include some (or all) of the shipping cost inside your product cost. Consumers may be more likely to pay a "premium" product cost if it looks like free shipping. Just be sure to keep an eye on your overall margins.
Tracking
Providing transparent tracking options is the key to building a long-lasting relationship with your target audience. No one wants their parcel to be lost in transit after all!
It's important to allow your shoppers to track the shipment in real-time, equipping them with actionable information on the transfer process — from the very beginning when the parcel arrives at the border to the very end when the order is ready for pick-up.
Another thing to consider is using a shipping provider that is powerful enough to automatically send out tracking info to your customers.
ShippingEasy app for X-Cart could be a good option to consider for small to midsize businesses looking to have advanced features, like automated tracking, at an affordable price. If you have fewer than 60 shipments per month, you can even get started with a free plan.


Shipping Insurance
Shipping insurance can affect your shipping costs too. Although most shipments arrive safely, you may still want to minimize the threat of theft or damage by insuring them.
This option is available through such third-party services as DHL that allow you to specify the assured value for the shipped products.
This should give you greater protection against risks and damage, but it will add up in your total costs.
Packaging
Small and lightweight items can be easily shipped in an envelope, while bulky products may need a box. The cost of packaging materials, such as bubble bags, packing foam, and packing paper, should be also factored in.
Best Shipping Services for Small & Growing Businesses: USPS, UPS & FedEx
USPS, UPS, and FedEx are three of the most used shipping options — odds are you are shipping with one of them already. Each has different benefits and will serve your business in different ways.
I. USPS: Best Company for Shipping Small and Cheap Packages

Benefits of USPS:

Automatic address verification to ensure your package will be delivered.
Free flat rate boxes and envelopes for Priority Mail.
Reasonable prices.
Access to mailboxes and PO boxes.
Ability to pay at the post office.

What USPS is criticized for:

Expensive international shipping.
Lack of clear, transparent tracking.
Complaints around the 2-day Priority shipping option.
With commercial prices of United States Postal Service (USPS) First-Class Mail starting at just $0.38, it's obvious that USPS is the best answer for small and growing businesses on a budget. This especially holds true if your company ships mostly smaller and less expensive products.
If you are looking for ways to reduce shipping costs for your small business, look no further, USPS is the best option for you.
Light-weight parcels are the most inexpensive to ship. The traditional US Postal Service is best to deliver these smaller goods as opposed to FedEx or UPS. But with USPS, you may also suffer from a case of "you get what you pay for".
Also, as the recent Coronavirus crisis showed us, the USPS can't be trusted to guarantee on time delivery. There is really no way of telling when your package will arrive to your customer's doors.
USPS tracking is not particularly reliable, either. Oftentimes the tracking only fully works after the product is actually delivered which renders it practically unusable.
X-Cart offers a free integration with USPS small business shipping solution via Web Tools eCommerce API or via Pitney Bowes API, allowing you to solve your shipping issues quickly and effectively.
II. UPS: Best Shipping Provider For Bulky Items

What UPS is appreciated for:

The cheapest way to ship heavier (>2lbs) items.
Excellent email communication.
Offers a range of tools exclusively for small businesses.
Friendly customer representatives.

Why UPS is considered underwhelming:

Higher fees.
Potential lags in delivery.
Out of all shipping carriers, the majority of small business owners choose to ship with UPS for many different reasons.
UPS offers several prices, ranging from Same Day delivery to Worldwide Express Freight.
The rates for UPS are among the highest of all of these carriers. However, if your packages are larger and of greater value, UPS may prove to be the most economical option for your business. UPS offers the cheapest shipping for small businesses when it comes to transportation of heavy items.
UPS add-on for X-Cart connects your online store with UPS shipping methods via API and calculates shipping rates for your customers. 
III. FedEx: Best Shipping Carrier For Fast Deliveries

What FedEx is valued for:

Expedient shipping services
Printing shipping labels is a snap.
Work well with automated shipping.

What could be improved:

Small shipments are a bit more expensive
Similar to UPS, FedEx is a premium shipping carrier for small businesses that offers many services, ranging from same day, air/ocean freight, expedited/extra-care handling, and more.
Moreover, FedEx is actually less expensive than UPS, which makes this solution a perfect choice for your growing business. Next to USPS, it would be the most cost-effective option.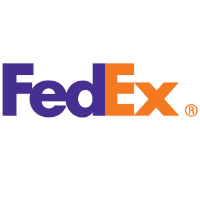 FedEx offers a full range of services to meet your shipping needs — from tracking your shipments to managing returns, and it connects directly to your X-Cart store.
Why use UPS or FedEx over USPS?
As premium shipping services for small businesses, UPS and FedEx often excel where USPS falls short.
Reliability and providing your customer with a guaranteed time of delivery can save a lot of hassle for you as the business owner. However, not all packages are delivered on time, and both UPS and FedEx offer 100% refunds on products that are late, lost, or damaged.
Many businesses still believe that late deliveries are to be expected and do not file for refunds. However, this mindset leads to over US $260 billion of unclaimed refunds every year which is equivalent to 8% of total retail sales.
Services such as 71lbs go through the intricate claims process and file these claims on your behalf, retrieving the money that your business can put back into its bottom line.
Although the price for these two carriers is much higher than USPS for bulk products, there are some cases where it is more economical to ship with UPS or FedEx. Rates can be even negotiated with these two carriers if your business has large shipping volumes as well.
IV. DHL: Best Shipping Solution For International Shipments

Why should you use DHL?

Impressive time for delivering international shipments.
Opportunity to track parcels using GPS tracker.

Why shouldn't you use DHL?

Costs more than USPS.
Excessive fees.
If you are a small business owner who ships products all over the globe, choosing DHL parcel shipping software may be the best option for you.
This shipping service provides the fastest pick-up and delivery worldwide, taking the burden and anxiety away from you when it comes to international freight shipping.
The shipping costs will vary based on the dimension and weight of the package.
Shipment tracking options will allow you and your shoppers to track your shipments in real time.
In order to reduce failed delivery attempts and take user experience to the next level, DHL sends proactive tracking notifications informing users about an estimated time of delivery.
DHL is among the best shipping companies for small businesses. It offers services that include domestic and international parcel pickup and freight transportation. Connect DHL with your X-Cart store today!
V. ShipBob: Best Shipping Company For Shipping Fragile Items

What is it notable for:

Integrated with Amazon stores.
Allows for effective inventory planning.
Ease of use.
Top-notch onboarding.

What are the risks?

Being overcharged.
Outsourced customer service email and call center.
Issues take at least a week to resolve.
As a small business owner, you should be particularly careful about shipping fragile items, especially if you ship them overseas. It may result in an increased number of negative reviews, return requests, and even cost you an enormous amount of money.
With ShipBob enterprise shipping software, neither you nor your shoppers will have to worry about the items being damaged while transit.
The shipping solution has pre-built integrations with some of the most popular eCommerce platforms, such as Shopify or BigCommerce. Integrating your X-Cart store with ShipBob is also possible via a developer-friendly REST API.
Read a case study on how a D2C beauty brand uses ShipBob's open API to manage recurring orders.
It's worth noting that ShipBob can handle Amazon Fulfilled by Merchants (FBM) orders, which means you can take advantage of multiple sales channels while shipping your products through a single app.
If, by any chance, you need a pro that can help you maximize your profits on Amazon, feel free to sign up for a 30-day Seller Labs PRO trial. It's free!
What Are Some Alternatives to USPS, UPS and FedEx?
ShippingEasy cloud-based shipping, inventory and marketing solution for X-Cart will benefit your business with the best shipping rates and automated label printing.
ShipStation will integrate your X-Cart online store with some of the most popular shipping carriers, including DHL, FedEx, and USPS, to make your shipping process as efficient as possible.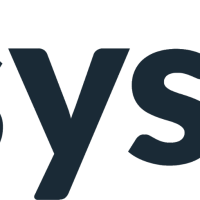 Easyship is a powerful multi-carrier shipping software that will let you connect with your customers using emails that match your branding and provide easy order tracking.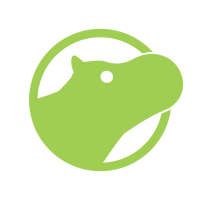 Shippo is another multi-carrier shipping service that offers low-cost shipping for small businesses. It will help you ship smarter with no coding or volume requirements at all. 
So Which Shipping Company Is Best for Your Small Business?
Generally, the following can be used as an overall rule of thumb to follow:
If your business is shipping smaller and inexpensive goods — we'd recommend USPS.
For companies with larger items or a greater volume of goods, the better fit would be either UPS or FedEx.
Use UPS for bulky ground/freight shipments.
DHL would be perfect for those who ship internationally.
Leverage FedEx for overnight, or high-priority yet small products.
Opt for ShipBob if you want your fragile items to be taken care of during transit.
There are actually many small and medium companies that ship with two, if not all of these carriers. Some ship primarily with FedEx or UPS, but save money by using USPS if a particular package is smaller or less of a priority.
In any case, no shipping carrier is perfect. Late deliveries or lost and damaged products can all happen no matter which one you use.
If you've already chosen the best shipping company for your small business, please share your thoughts in the comments below.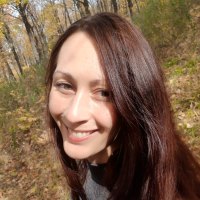 Maria Navolykina
SEO Content Specialist
Maria is an SEO Content Specialist at X-Cart. Once captured by digital and content marketing in her student days, she keeps living and breathing it ever since.
Subscribe to Our Weekly Newsletter to Get
Expert-Backed

Tips Straight Into Your Inbox

Awesome! You won't be disappointed 😉