←
Back to Blog
The Secret to Customer Retention: How to Grow the Number of Returning Customers
This blog post was originally written by Anastasia Sviridenko, a Global Copywriter at Astound Commerce.
Wanna know the best type of customer? It's simple — a repeat customer! The fact is, repeat customers spend nearly 70% more than first-time ones.
Customer retention strategies are some of the biggest challenges eCommerce businesses face.
The reason is obvious, the web gives buyers a plethora of choices. So how do you go about developing customer relationships to boost loyalty?
In this guide, we will discuss everything you need to know about growing your number of returning eCommerce customers.
And if you follow the advice we've outlined for you, it can mean big gains for every eCommerce business.
Customer Retention Definition And Examples
It doesn't take several studies and surveys to figure out it's less expensive to retain customers than to market to new ones. The reason? Trust is crucial when it comes to buying and selling online. When a customer learns to trust your ecommerce practices they come back. Thus the term, customer retention.
So solid customer retention strategies save you money. There's less of a need to create a new campaign for an untapped audience. You can squeeze out more value from your previous campaigns. Simply target customers who have already shopped with you in the past.
In fact, a comprehensive study from Bain & Company found two things:
It costs 6-7x more to acquire a new customer than it costs to convince a previous one to shop again.
Businesses that raise their returning customers by just 5% report a profit increase anywhere from 25% to 95%.
Pure profit aside, there are a number of other benefits that businesses can reap by developing solid client retention strategies in 2018. These include:
Loyal Customers Attract More: A customer's loyalty to your online store grows with every purchase. The greater their customer satisfaction, the likelier they are to recommend your store to their social circles.
Loyal Customers Buy More During Holidays: Research has found that during the holidays, loyal clients will spend much more than first-time buyers.
Returning Customers Don't Mind Price Changes: New customers are nearly two times as sensitive to recognizable price changes on your online store than loyal buyers.
How to Improve Customer Retention by Staging Your Approach
In an ideal world, your marketing efforts could be set to accomplish anything and everything that might add to your eCommerce store's success.
But time, strategies, and marketing budgets are limited. This is why it is important for you to decide whether you should continue marketing towards new customer acquisition or old customer retention.
But, how do you know at what point customer retention techniques become more profitable than new acquisition strategies?
And, how can you tell that your store has reached that point?
There are 5 stages of an established business and the balance between acquisition and retention on each of these 5 stages.
Just starting — no sales
Gaining Tractions — 1-5 sales per week
Consistent — 1 sale per day
Established — 10 sales per day
Well-established — 10+ sales per day
Just Starting: No Sales
An eCommerce store that has only recently opened for business should have one goal in mind: acquiring customers.
At this point, no customer base exists to pull returning customers. This is why all of your efforts should be set on acquiring new ones. Grow your customer base with strategies that target first-time customers.
Gaining Traction: 1-5 Sales/Week
At the second stage, you will now begin to experience some sporadic sales from your small group of customers. At this point, most of your efforts should still be focused on new acquisition strategies.
But, you can now begin to experiment with retention strategies and see which ones work for you. One of the first retention strategies you try should be email campaigns. Send emails to previous customers about new deals and products in your eCommerce store.
Consistent: 1 Sale/Day
The third stage gives you more room for retention strategies, as you have a growing number of sales in your store from multiple customers. Some of your customers are regulars. But, the majority of them are still first-time buyers.
More creative retention strategies can now be implemented. How you do start? Begin to explore referral or customer retention programs.
Established: 10 Sales/Day
At 10 sales per day, you can now consider yourself an up-and-running eCommerce store.
This is the point where many eCommerce store owners stop growing. The reason? They run out of ideas and strategies to continue sparking that growth.
Lucky for you, your new acquisition and retention efforts should be balanced. And you should be putting an equal amount of time and investment in acquiring new customers and retaining current ones.
So now you should start focusing on creating customer loyalty.
Well-Established: 10+ Sales/Day
With 10+ sales/day, you need to switch gears and focus on client retention a lot more.
Creating loyalty programs will turn one-time buyers into returning ones. And then, this will help with word of mouth marketing.
The result? Attracting new customers.
How to Understand Your Customer-Store Relationship
Congrats! You are familiar with the various stages of acquisition versus retention. Now, it's time to ask yourself a few questions about your customer-store relationship.
Before you can develop an effective strategy, you have to understand quite a few things.
Most importantly, you need to understand your customers, your products, and your store. To get this clear picture, ask yourself the following three questions.
1) Is my target demographic known for repeat purchases, brand loyalty, or online shopping?
One factor that many stores don't consider is just how much response they can expect from their certain targeted demographics.
For example, one study found that Gen X online shoppers spend about $70 less than their millennial peers annually ($1930 per shopper as compared to $2000). Yet, another study found that Gen X shoppers make 20% more online purchases than younger demographics.
Knowing the spending habits and brand loyalty tendencies of your demographics is crucial. It helps to understand the potential of your retention efforts.
The more familiar you are with the habits of your audience, the likelier you can develop a strategy that will appeal to them.
2) Do I sell products that customers will need to buy again and again?
You might have the best retention strategies on the market. But, if your customer doesn't need your product again, then you might be out of luck.
Not all eCommerce stores will experience the same kind of retention. The reason is simple to understand. There are some items that need to be purchased time and time again. And, there are others that only need to be purchased once.
A clothing store might experience much more returning customers than a phone case store. You need a new outfit for every day of the week. But, most people can get by with the same phone case for months.
If you don't sell products or services that will keep your customers returning, then it might be time to figure out how you can modify your store to get them to come back.
3) Do my current strategies encourage customers to return?
You might already have retention strategies in place — whether you are aware of it or not. Maybe you have a newsletter, a sign-up sheet for your customer to put in their information for regular updates, or an active social media presence advertising your latest sales and deals.
But there are also other factors that influence customer retention but have nothing to do with campaigns or strategies. For example, is your eCommerce website aesthetically pleasing, fast to click around, and inherently intuitive?
It's important to take some time every few months and go over your eCommerce website with a fine brush. Be sure to do this with someone who isn't afraid to offer you an unfiltered opinion. Your goal should be to fix all the areas that might make the purchase process a little more streamlined.
Methods of Customer Retention [+ Examples]
Personalize Their Returning Visits
Customers who return to your eCommerce site are usually there for a reason. And, there are times when you can predict what that reason might be simply by making the most of your shared history.
This will include several factors:
profile
preferences
purchase history
time spent on certain pages
their location
their device
the site they bounced from
and so much more
By using a tool that makes the most of this information, you can help guide them to their next purchase.
eCommerce platforms like MarketLive can help you incorporate this personalization on return visits. If a customer is constantly visiting a certain product or category page, then they are most likely looking for deals in that area.
With a personalization tool, you can showcase those deals that will make them pull the trigger.
For example, at Very.co.uk, they know how to get more out of their customers based on the weather. On sunny days, their homepage might look like this:
While on cold days it will look like this:
By showing a customer that their needs will be met at your store, they will be convinced to continue using your store as one of their regular shopping outlets.
Personalization is vital. One study predicts that the eCommerce sites that can make the most of it can expect a 15% increase in overall profits by 2020.
Reward Customer Loyalty
The eCommerce industry has come up with dozens of ways you can reward loyalty. But, the best programs out there are those that achieve two things:
Customers should never feel that it requires too much effort to receive anything worthwhile.
The need to be structured as a gamified, pleasing customer retention system that turns loyalty into points, tiers, and fun rewards.
There are many examples of successful companies that do care about customer retention. Check out the loyalty rewards program from Walgreens.
With just a $50 purchase, a customer can receive thousands of points. While those numbers are entirely meaningless, it just gives you a great feeling knowing that you have 50,000 points on your Walgreens shopping account instead of 20.
Another example can be found with EB games. The company offers a tiered system for its loyal customers. The more you purchase, the higher you are placed on the tiers. The better your tier, the better your loyalty benefits will be.
And customers do actively respond to these customer retention tactics. One survey found that over 50% of consumers admitted that customer loyalty programs had convinced them to purchase more from a certain store than they would have otherwise.
The idea that should always be on top of your mind is that participating in a loyalty program must be easy and convenient for your customers.
The truth is, 66% of buyers prefer to be reached via messaging over emails or phone calls.
So why not engage them with an SMS loyalty program? Send them messages with special offers and discounts. The guys from TextMagic have created a list of SMS templates that you can use for your customer loyalty programs.
Customer loyalty cards proved to be effective as well.
Bottom Line — Offer Negotiable Pricing and Price Matching
One great way to turn a one-time buyer into a regular long-term customer is by convincing them that your store is the best place to find the best deals.
Savvier online shoppers care more about the deals they can get than the experience itself. And, if you can combine great deals with amazing customer experience, then you've got a winner.
Greentoe does this perfectly. This retailer of a variety of items—everything from home appliances to drones to music equipment. They allow customers to enter their desired price based on their current perception of the market.
The interesting thing is this doesn't always result in the best deal for the customer. However, since they were allowed to negotiate, they believe that it's the best place to get what they want.
Why It Is Important to Keep Existing Customers and Go the Extra Mile
Not every strategy and technique needs to involve sophisticated software or psychological manipulation. Sometimes an effective strategy can be something as simple as just going the extra mile. What does this mean?
Do more than what your customer expects you to do. Prove that they're not just another account number amongst thousands. Show them that you genuinely want to give them the best experience possible. Sometimes, all it takes is something as small as a gift basket.
Here's one great example. A customer at Groove, a help desk software, needed help with his service. After his issue was resolved, the team at Groove decided they wanted to thank him for his patronage with a bigger gesture — a personalized gift basket and note.
Not only does this make the single customer happy, but it also goes a long way towards building social clout amongst his social circles. Remember, people are used to being treated as numbers in a queue by large corporations. If you can turn around and show them that they matter, you can turn them into a loyal customer for life.
Advantages and Disadvantages of Customer Retention
The advantages of solid customer retention are endless. First and foremost, loyal customers keep coming back. That means your eCommerce store makes more money. It's that simple.
But, loyal customers also share your online store with friends and family. It's a well-known fact that word of mouth marketing is priceless. Buyers trust their friends and family because they feel it's unbiased advice. When you increase the number of retained customers, and they begin to share your businesses' name, your client retention strategies are paying off. And, when your business's name is being shared, there is a much greater level of trust.
But, there are still some things you need to consider before implementing any type of marketing plan. And, a significant factor you can't overlook is cost.
According to YFS Entrepreneur, you should dedicate about 75% of your marketing budget to client retention. That's a huge chunk of your budget — especially if you don't have an effective plan in place. And, that is one of the biggest disadvantages of client retention. It's expensive.
The good news is the advantages of a strong customer retention plan far outweigh the disadvantages.
On a Final Customer Service Note: No One Who Leaves Unhappy Will Come Back
Getting caught up in the rush of developing a dozen retention strategies and studying the analytics of their effectiveness can become overwhelming. The importance of customer retention is obvious and you should start thinking about it from the very beginning.
What are your interactions with the customer?
There is absolutely nothing more crucial than making sure that every customer you deal with is happy and satisfied. This means ironing out every rusty and flawed part of your system.
You need to make sure that everything about the customer experience is as smooth as it can be. This means from the moment they open your page to the day they receive the item your customers are a priority.
Honestly, that's how it should be anyway. After all, without customers, your business is doomed. So, make them a priority. This will definitely improve your customer retention rate.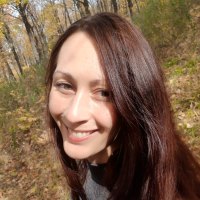 Maria Navolykina
SEO Content Specialist
Maria is an SEO Content Specialist at X-Cart. Once captured by digital and content marketing in her student days, she keeps living and breathing it ever since.
Subscribe to Our Weekly Newsletter to Get
Expert-Backed

Tips Straight Into Your Inbox

Awesome! You won't be disappointed 😉