←
Back to Blog
How to Sell a Product Without a Salesy Bone in Your Body
All right, you have a great product, but you don't know how to sell it. Raise your hand if you're in the club.
Promoting and selling products online is a pain for many eCommerce businesses, yet, it's vital to business success. Otherwise, your days are numbered.
But who said that to effectively sell your products, you have to stand in front of an audience of prospects, all in a cold sweat, in an effort to sell that freaking pen?
Good news, you don't have to.
We live in a blessed time. A merchant has a large number of choices to put a product in front of potential customers — without any physical or eye-to-eye contact at all.
If you set your site up right, it is the paying customers who will come to you. No knocking on doors, and no barking at street corners.
That feels SO much better, huh?
I came up with several ideas on how to sell your products online without the stress, pressure, and or commitment. These practical tips worked for our clients (check out their success stories!), and they will help you as well.
Read on to find out.
I. Basic Statistics You Must Know
II. How Much to Sell a Product For?
III. Target Market
IV. Buyer Psychology
V. How Much Does It Cost to Sell a Product Online?
VI. Over to You
I. Selling Products Online: Basic Statistics You Must Know
Selling products online is the choice of billions.
According to a forecast by Statista, over 2.14 billion people worldwide are expected to buy services, physical goods, and digital products online in 2021, up from 1.92 billion global digital buyers in 2019.
The eCommerce market keeps growing year after year, with no signs of decline. There are buyers. They have spare cash. And they're looking for products online. A strong reason to consider some online presence for your business, isn't it?
Below you can see some of the best ways to sell your products online:
II. How Much to Sell a Product For?
Let's start with a few examples.
The latest iPhone 11 pro max costs somewhere from $1,099 to $1,449, depending on the storage size. How much does it cost for Apple to manufacture it? As little as $490. It means that Apple sells their products for the price that is three times as high as it actually costs to produce them.
Here's another example. As of June 2020, Toyota Motor's profit margin is around 3.45%, which is quite low compared to Apple's 38%.
Now think. Both Apple and Toyota are solid businesses with millions of buyers around the globe. Why are the figures so different?
The answer is simple and complex at the same time.
Take into account how much it costs to produce (as well as pack, ship, and service) your goods. But the amount of your expenses does not always define your price.
What really defines the price is how much the market is willing to pay for the products you sell. The higher the customer's perceived value, the more money your target audience is likely to pay.
As a product manufacturer, you're most probably focused on function and monetary value. But social and psychological value also contribute to customers' purchasing decisions. The ratio differs, depending on the product itself, its niche, and the target audience. So, sorry, there isn't any uniform rule that will help you calculate how much to sell a product for.
Thorough market research data, advanced analytics skills, and a deep understanding of statistics — that's probably the right approach. But I doubt that such nerds are reading the articles like this =)
You need something more digestible, that gives you results, fast. Below are a few actionable tips on the quick way to determine what your stuff is worth.
How to set the best price for your products
For a start, check out what your competitors sell similar items for. You will have to analyze the competition anyway to define the USP for your marketing activities.
Do they sell their products on Amazon? Go on, compare their prices with yours.
(Make a mental note of this, too. If they sell there, you can too! Luckily, there are many awesome tools like SellerLabs that can help you get your product in front of the right buyers.)
That said, your competitors' price can be a starting point for your pricing experiments.
And though there's no one-size-fits-all pricing strategy, there are a few sure-fire techniques that can help you calculate your product's actual (and average) selling price. Here's a quick guide on how to do it the right way.
Also, check out this article on Inc.com for practical recommendations on when to raise/lower your price and how to do it right.
Meanwhile, we will move forward. I have some vital info for a would-be online seller.
III. Target Market: Why You Should Know What Yours is Before You Sell Products Online
This entire article by Marc Andreessen is a pretty interesting read for a beginning eCommerce entrepreneur, but the essence is that "The #1 company-killer is lack of a market."
The question is: What is a target market and where do you find it?
A target market is a group of potential customers for your marketing efforts. They share some geographical, demographical, psychological characteristics that will define your marketing strategy: where and how to advertise, what tone and messaging to use, and so on.
The best way to find a target market is to find and solve real problems that people (in B2C) or businesses (in B2B) face:
People buy products and services to satisfy their needs of different levels (from basic ones like hunger to creativity and respect for others).
Businesses make online purchases either to decrease their costs or to increase their revenue.
It does not necessarily need to be a mass problem. Vice versa, you may filter out the prospects that you think will never purchase your products or services. It may become your unique selling proposition. Say, there are thousands of resorts, but opening one for plus-size only visitors saw an excellent response.
A great product can create a strong, demanding market itself too. But in an ideal scenario only. No one can guarantee that it will happen to YOUR eCommerce business. You'd better not count on your product to create a new market from scratch. Instead, do your best to explore the market and reach a good Product/Market fit.
So you'd better not count on your product creating a new market from scratch. Instead, do your best to explore the market and reach the Product/Market fit.
Product/Market Fit: Why You Should Achieve It to Sell More Effectively
Product/market fit means being in a good market with a product that can satisfy that market.
What are the signs that the Product/Market fit is reached? Below are a few ideas for you to consider:
The customers are buying the product just as fast as you can make it.You're hiring like crazy in sales, customer service, development, product assembly, or just anyone who can help you produce and sell more.Investors are crowding, reporters are calling, and word of mouth is spreading.You're getting "entrepreneur of the year" awards.You're stroking your beard, rubbing your hands, or doing whatever else you do to exhibit satisfaction while comparing the quarterly reports.
The customers are buying the product just as fast as you can make it.
You're hiring like crazy in sales, customer service, development, product assembly, or just anyone who can help you produce and sell more.
Investors are crowding, reporters are calling, and word of mouth is spreading.
You're getting "entrepreneur of the year" awards.
You're stroking your beard, rubbing your hands, or doing whatever else you do to exhibit satisfaction while comparing the quarterly reports.
If time flies by without a sale, then you haven't managed to find that magical product/market fit. Don't give up! Try changing your strategy, going after a different market, or building a different product.
That means another round of everything and starting from scratch. Costly, costly, costly…
Before you roll out your super-duper product to the market and waste your time promoting it, have a clear understanding of what your target audience is. Create your buyer personas and study the demand so that you can sell your products more efficiently.
In order to do this, you'll need to understand how people shop online and identify common buyer behavior.
IV. Buyer Psychology: Facts to Consider Before Selling Your Products Online
"The truth about online consumers" is a fresh KPMG report about worldwide shoppers, based on research on 18K+ customers. I've cited some of their findings about buyer psychology below.
How Customers Choose Where to Buy
There are many factors that influence consumers' buying decisions, such as social norms, beliefs, expectations, authority, scarcity, and others. You should clearly understand them to sell your products effectively online.
Take a quick look at the KPMG research of the most important company attributes when deciding where to buy:
So, the key factors are as follows:
The lowest price — 57%
Enhanced delivery options — 43%
Easy return policy — 40%
Convenient/trustworthy payment options — 34%
Ability to see if the product is in stock — 33%
Information about product ingredients/sources — 26%
Reward/bonus program for existing customers — 21%
Consistent and seamless shopping experience — 23%
Personalized promo — 21%
Ability to buy online and in-store — 20%
Sense of urgency created by the promotion — 16%
Social Media Presence — 10%
Based on this list, we can come up with the best practices to sell a product effectively in 2021.
Company Policies
1. Offer "Best price guarantee", so that you're not to be beaten by the price set by your competitor.
2. Make sure your return and exchange policy is easy to understand. The shorter the text and the fewer asterisks, the better.
Shipping
1. If you can offer free shipping, do that. Make sure your homepage clearly informs the buyer about such a bonus.
2. Offer several shipping options with different costs and timeframes. Some buyers are fine with waiting, as long as the order is delivered for free. But think of a poor spouse who has just remembered their marriage anniversary is tomorrow. Receiving a gift is a matter of the highest urgency, and they will be happy to pay for expedited delivery!
Rushed shipping won't be an issue with X-Cart, as there are over 30 different shipping options for you to choose from, such as FedEx, UPS, ShippingEasy, Australia Post, and many more.
Convenient Shopping Experience
Here I would like to quote Bob Angus from PayPal:
1. Offer more ways to pay. The top eCommerce websites accept credit cards, but to succeed in 2021, you need to go way beyond simply accepting them. Offer PayPal, Amazon Pay, Apple & Google Pay, and other payment processing tools.
2. Give your customers more time to pay or let them break the payment into installments. Below are a few integrations that will allow your customers to buy now, but pay later.
3. Make sure your checkout is fast and optimized for both desktop browsers and mobile buyers. See if you can diversify your checkout to make sure none of your clients leave because they can't use their favorite payment method.
Comprehensive Product Info
Based on the above, we can conclude that you must:
1. Write quality product descriptions. Attach a specification, and give detailed information about both product features and benefits.
2. Upload a sufficient amount of eye-candy product photos and videos that illustrate all the facets of the product you sell online.
3. Display the stock info, as well as enable back in stock notifications for low-stock items, if this feature is supported on your eCommerce website. It will help you to return the potential buyers to your website.
Smart Promotions
A couple of ideas to make your customers buy from you:
1. Cyber Monday, Black Friday, Christmas Sale — Online shoppers are used to these "traditional" marketing campaigns. These days, people wait for these sales and prepare for huge savings and discounts. If you don't jump on the bandwagon, you may never see record-beating sales.
2. Product upsell. Personalized promotion is not only about free stuff, coupons, and savings. Every sale represents an opportunity to cross-sell or upsell related products to your customers. If the shopping cart contains an iPhone 11 Pro Max, be sure to recommend Apple Watch Series 5, a case, and other compatible accessories. Chances are, the order totals will double.
How Customers Choose What to Buy
The stats below above one are about WHERE to buy an item, but the pie chart below is about WHAT to buy. While the "where" may be useful for resellers distributing the goods that many other online stores offer, the "what" is especially useful for brands that sell unique products.
So, what contributes to a purchase decision?
Note that the features of the product are only 23%. Your brand name makes up another 22% of purchasing drivers. Promotions, online reviews, trends, recommendations by friends, and influencers occupy the rest.
A trendy word "hype" may also come to your mind.
A bright example of the hype is the popularity of fidget spinners. They flooded classrooms, causing teachers to confiscate them. They broke into the list of Amazon's bestsellers. They were sold in every mobile-phone shop and kiosk.
You've got one too, right?
But a fidget spinner was a fast-to-come-and-fast-to-go-away product, just like Pokemon Go, Tamagotchi, and the like.
And you do not want a product spike followed by an inevitable and painful slump. You want stable profits and growth.
How do you achieve stable sales, keeping in mind the factors driving purchase decisions?
Encourage Customers to Review Your Products
Encourage reviews wherever and whenever it is possible: on your website, on social media, on Amazon. Research shows that up to 91% of people read online reviews, and 84% trust online reviews as much as a personal recommendation.
Send a customer satisfaction survey after purchase.
Trade a coupon for a review.
Run a contest of success stories.
Repost user-generated content (see a Complete Guide To Selling on Instagram).
Approach your loyal customers and ask them to review your product out of the goodness of their hearts.
Say, Hannah's follow-up email (automated, of course, but how successfully it is customized — good job, guys!) resulted in my reviewing Segment on G2 Crowd and giving a 5-star rating:
This is a short email, but it clearly gives you the feeling that the guys from Segment do care of you. They even discuss your ratings and reviews over coffee. Isn't that an example of great customer service?
Another guide of ours, Email Marketing in Ecommerce, contains a chapter about Transactional emails, and there are several tips with examples of how to request customers' reviews.
Also, there are a few handy tools that can automate the whole review generation process:
Study the Opportunities of Influencer Marketing
Influencer marketing is a very fruitful strategy, as long as it's done right.
If you want to learn who is an influencer, how to find the right influencer, how much the top influencers charge, and why a micro-influencer is a better choice than a celebrity, please check out my recent post about influencer marketing on Instagram.
Run Promotions Without Breaking the Bank
Paid Ads. We cringe when we hear "paid" in the context of advertising, as it seems it will cost crazy money one can hardly afford.
But you can advertise effectively AND stay within your budget.
The magic is that the better your ad, the more specific it is, the cheaper it costs you.
It's explained by two facts:
First, the bid-based system is cheaper when the competition is low.
Second, the advertising platforms are interested in showing relevant, high-quality ads because it means more clicks, hence — more money paid to advertisers.
The Best Ways to Advertise Your Product Online
Which one is best for your eCommerce business?
I don't know =) But you do: advertise where your customers spend their time.
The Importance of Purchase Duration When Selling Products Online
The report by KPMG also covers such a question as "purchase duration" that varies by category.
Pricing is a critical factor that influences customers' decisions. People are more likely to make an impulse purchase of a Diorshow Mascara for $29.50, rather than immediately buy Samsung – 98″ Class Q900 Series QLED 8K UHD Smart Tizen TV for $59,999,99.
Product complexity also matters. The more features it has, the more time it takes to study reviews, decide if these features are worth paying for a given buyer or not, compare the product with competitors.
You must take into account the purchase duration factor when you plan:
Time-limited offers. Even a low price and a 40% discount can make no-hit if you give your customers too little time between the announcement of the special offer and its expiration time. Still, offers limited in time may stimulate the purchasing process by creating scarcity.
The trial period, if you sell software or services. If a trial closes too soon, your potential may not have enough time to assess your offer.
Abandoned cart reminder delay time. If you're selling simple and not too costly goods like books, sending a shopping cart recovery email with a coupon the same or next day may give you the best results. In the case of fancy-schmancy electronics, you may want to follow up on the potential customer a bit later.
V. How Much Does It Cost to Sell a Product Online?
You can't expect that it will cost nothing to sell online, do you? 'Cause if you do, sorry, you're all wrong.
Selling products online is a serious business that helps you earn $$.
It would be strange to expect the other companies are willing to help you out of the kindness of their hearts. They're also businesses. They need to pay salaries and taxes, maintain infrastructure, all while staying profitable enough to stay on the market.
If you choose free hosting, prepare yourself for the fact that it will show ads to your store visitors — or their servers may not be able to cope with the requirements of an eCommerce store.
If you're looking for a free eCommerce solution, be ready to pay for every little feature after your first paid plan.
If you've chosen a free listing on eBay, don't get surprised if you don't see many orders coming because the competition in the category is high, and sponsored listings are pushed to the buyers aggressively.
Does it mean you should pay everywhere?
Nope.
As soon as you feel that your eCommerce business generates some income, it won't be your personal finances that sets the project budget. You will be able to invest more in your business by upgrading your plans and accounts.
If you're still pinching pennies, look at it this way: the costs will occur anyway. Should you sell products in your own web store or on a popular online marketplace, in a brick-and-mortar store or in a pop-up shop, the expenses pop up in every corner.
Yet, online shopping is trending, and this trend keeps growing. On Cyber Monday 2019, online shoppers spent as much as $11 million per minute, according to SaleCycle. Some of these millions could be yours if you create your online store now.
Now let's take a closer look at the possible options of WHERE, so that you can sell a product online.
Option 1: Opening Your Very Own Online Shop
Starting an online store from scratch is a long-term project that requires a good bit of research and creative thinking. You will have to choose payment processing, shipping, and retail packaging solutions. And you'll certainly need a sales plan. There's a lot to be done. But the best thing about it is that everything is yours.
Your design. Your vision of the best buying process. Your rules. Your goods, no matter how weird they are.
You choose what shipping carriers to connect, what payment options to enable. You write press releases and do the sales job, no matter whether you like it or not. You monitor the most recent industry trends and decide if you should jump on the bandwagon or not.
BUT.
Very soon, you will discover that:
Google Penguin has no beak
Dirty COW is far from the dairy industry
SSL certificate is not a piece of paper at all
CDN is not another news channel
Running your very own online shop makes you a Jack of all website-related trades. Website management A-Z. Creating SEO-friendly content. Advertising on Google, Bing, and Yahoo. Driving website traffic from affiliates… You name it.
And the largest task of every webstore administrator is attracting customers.
If you have just launched your store and started selling online, you will be struggling to get the first visitors. If your online business has been up and running for a while, you will always want more.
This is, of course, doable. Even for a non-developer. Even for a person who is far from all that eCommerce world. Even for a person over sixty. Even for a… what are your other possible excuses?
Cross them out and take a look at a success story of Denis Bastien, a successful entrepreneur who has been running a one-man show for almost 20 years.
If you really want it, it's never too late to start, nor too early. The best moment is always NOW. The right question is not when, but HOW.
We have created a how to start an online store from scratch guide for those who ask the right questions.
Option 2: Selling on Amazon, eBay, and Etsy
If you're not ready for all the responsibility of starting your own proprietary eCommerce website, there's another way to sell products online — register as a vendor or seller in an online marketplace.
That's a place where product manufacturers and resellers list their items to get access to the audience of millions.
Remember the largest problem of the website owner? Tada! You're not the owner; it's no longer your problem. It's the marketplace administration's responsibility to drive traffic to the mall.
You do not have to care about Search Engine Optimization, advertising, gift ideas, etc. Website technical issues don't keep you up at night. Stress tests for Black Friday, DDoS attacks from hackers will hardly visit you in a nightmare.
Focus on orders fulfillment. Keep inventory in stock, ship items, earn stars in customers' reviews. Amazing, right?
But selling on Amazon or eBay or Etsy, you are to pay a number of fees that will "bite" a piece from what you're selling your products for.
Option 3: Selling on Social Media
Social networks are flourishing, and social commerce is booming too.
According to our recent research, it's Instagram, Facebook, and Pinterest, where your marketing effort will be the most rewarding.
Companies use social media marketing to interact with their loyal customers and potential buyers. In a friendly, relaxed manner, brands can communicate their message to their audience, provide all the information customers need to research and compare, build trust, and share user-generated content.
By building a healthy community of followers and subscribers, you can use social channels for real sales.
Twitter's "Buy" button, Facebook shops, Pinterest's shoppable pins, Instagram's Stories ads, and link in bio convert these follow-like-comment-only apps into a fruitful source of orders for your business.
Selling on Instagram is such a huge topic that I could not put it in a single chapter, and it has grown into a standalone guide. How to get followers and likes, how to advertise, and how to make your Instagram account shoppable, all spiced with examples and figures. Open it in a new tab for future reference and keep reading this chapter, as we have a couple of important questions to further discuss.
Bummer. You Will Still Need Some Selling Skills to Sell Your Products Online
I promised no eye-to-eye contact with your customers.
But they will still be calling and emailing you, asking questions about your product, shipping, money back policies, and hundreds of other different things.
They will be asking, even if you have written about it on every possible page, including product information, FAQ, company policy, and anywhere else. Arrrgh! I hate it, but no one reads. Only Google, maybe, when indexing the pages. But not your customers. Never.
So, when you answer these questions, you will still need to convince your customers that:
Buying products from you is safe.
Your product will work best for them.
Buying now is better than buying next week, and so on.
But it is different. It's they who will have to find you over the Internet. It's they who are interested. And this is so much easier.
Yet, the "how-to-sell-anything-to-anybody" rules apply here, too. When you pick up the phone or read another message submitted via the "contact the seller" form, you have the highest chances to close the sale if you:
Have you read this far?
High five, man, you have all chances to become a Sales Guru — even without a sales bone in your body. Keep learning!
I invite you to read the further chapters of this guide, but you have just done a great job studying. Now is the time for a coffee break, so please bookmark the page and go take get a warm, fragrant award!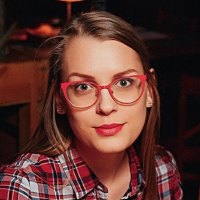 Margo Makarova
Head of X-Cart Sales at Seller Labs
Margo Makarova is Head of X-Cart Sales at Seller Labs. She has over 5 years of experience in helping merchants build and grow their eCommerce businesses from the ground up.
Subscribe to Our Weekly Newsletter to Get
Expert-Backed

Tips Straight Into Your Inbox

Awesome! You won't be disappointed 😉