←
Back to Blog
How To Find A Profitable Product To Sell Online in 2022
Struggling to find what to sell online?
I understand. Picking a product that sells like hot cakes is no easy task. But let's face it, if it weren't somewhat tricky, everyone and their mother would start selling their products online.
Still, a substantial number of people have joined the club of successful business owners that are selling online and chances are you can, too. And if you're still on the fence about WHAT to sell online, this beginner's guide is right for you. It was carefully written (and updated 32 times since then!) to bring you maximum value with a minimum word count.
But keep it in mind — this article is not a magic pill that will help you find your sweet spot in the world of eCommerce. Be wary of people on the internet trying to sell you their get-rich-quick schemes. This article is a collection of simple ideas that you can use right away to choose a profitable niche and avoid common mistakes that may leave you high and dry.
Dive in right now and get inspired.
I. Who's Selling Online?
Thought that twenty-somethings dominate the eCommerce market with their fresh minds bring innovative ideas? Think again.
According to BusinessAdvice, the over-65s is the fastest-growing age group of business owners in the UK. They either launch their own online stores or start selling on eBay, Amazon, and other marketplaces. Over the last ten years, the number of eCommerce businesses launched by olderpreneurs has risen by as much as 140%.
There's no need to go too far to find the examples of such eCommerce businesses.
Teenagers also make money online, with some of them earning even more than their parents.
Whether teenager or 'olderpreneur', you can set up a profitable online store and earn money. With the right eCommerce tools at hand (and some expert guidance, if needed), launching an online store won't be an issue.
II. What Types of Products to Sell Online?
While there are millions of products to sell online, the foundation of your business model should boil down to just a single question.
You need to decide whether to focus your attention on physical products, combine physical with digital items, or start selling digital products only (and forget about shipping and fulfillment forever!)
Selling Digital Products Online
The biggest advantage of digital products is that you can create a product once (e.g. an online course) and then make money from home for the rest of your life.
No shipping issues. Zero troubles with supply chains. Your potential customers can buy and get your products in just a couple of clicks.
Here at X-Cart, we offer a great tool that will allow you to sell both digital goods and tangible products online:
Also, selling digital products online is a great option for a beginner entrepreneur as it requires less investment, and it takes little to no work on your part.
Cons? Anyone can copy your digital 'artwork' and resell it on Instagram.
Also, downloadable products are more likely to be refunded. Guess who is going to pay the expenses? You are.
Selling Physical Products Online
The main advantage of physical products (ex. board games or blueberry ice cream) is that they have a higher perceived value.
There's more joy in owning something physical, like a crochet sweater for your dog than an e-book, right?
Plus, making a copy of your tangible product is way harder.
On the other hand, manufacturing physical products is somewhat pricey. That's why you need to make sure that your product is unique enough to stand out before you launch it.
Product range, service, and price — that's what makes your brand stand out. We always take that extra step to ensure customer satisfaction. Team training ensures in-depth knowledge along with practical experience in all our products sold.
You'll also need a warehouse to sell physical products online. You are not going to stock your inventory in your apartment, are you?
A good idea would be to merge physical and digital worlds. For example, you can combine selling physical products (e.g. a knitted dog sweater) with related digital products (e.g. a knitting pattern).
Unique Products or Commodities
You can either sell unique products or commodities, or both.
Unique products have meaning and significance attached to them which makes people fall in love with what you sell. Selling unique items in your online store can help you build your brand and attract loyal customers.
Commodities have no soul and no meaning, but they may attract new people or increase your profit margins, which is also good.
Dropshipping or Carrying Inventory
If you choose to sell dropshipped products in your online store, you won't have to worry about order fulfillment and inventory — someone else will handle the back-end of your business for you.
The Inventory-carrying business model is preferable to retail store owners, as they already have a warehouse to stock their products before they are shipped to customers.
Additional resources:
III. The Eleven Principles Of Building Great Products
Now that you know who is selling online and what types of products to focus your attention on, it's time to learn what makes your product great and why.
Here are a few tips for you:
1. Come up With Unique Product Ideas Instead of Creating Copycat Products 
Browse community forums like Reddit, Voat, and Quora to find out what human (animal, alien?) needs haven't yet been fulfilled.
2. Solve Problems Instead of Using Fluffy Marketing Phrases That Mean Nothing
Products solving a specific pain point are the easiest to sell online. Shoppers seeking solutions won't think twice before pumping all their money into your pocket. Especially if the solution is one of a kind.
My project started first with a discussion area where people could help each other care for their disabled pets. Then the community started to need products that I offered, so I decided to launch an online store. Now we have hundreds of products to support the caretakers of elderly, injured, and handicapped pets. And our X-Cart store helps us to distribute them in 22 countries.
3. Find the Sweet Spot for Pricing Your Products
The sweet spot for pricing for online purchases is somewhere between $15 and $200. Most items under $15 won't create any visible revenue. More expensive products will make you sell a kidney to start.
4. Avoid Seasonal Goods
Avoid seasonal goods, like painting Easter egg sets or snowball fight gear. They won't bring regular sales to your eCommerce store. However, every rule has its exceptions.
I started my eCommerce business because I think pajamas are a perfect niche business for an online store. I love the seasonal aspect of pajamas and love how pajamas make people happy, especially around the holidays. It's been fun working in pajamas since 2004.
5. Your Products Shouldn't Be Fragile
Your physical products shouldn't break into pieces (or melt if you sell ice cream or snow) while shipping. Otherwise, you'll lose your money and have to pay expenses for refunds.
6. Products Shouldn't Take Much Space
Your products shouldn't be too bulky. Otherwise, warehousing trouble and pricey shipping are guaranteed.
7. Offer Options For Customization
If your products are easily customizable, you win. Giving your customer the option for personalization is a perfect way to carve out a unique brand.
8. Your Product Lifecycle Should Be Endless
Back in July 2016, the Pokemon Go craze made people walk billions of miles and spend over $1.6 million a day. In May 2017, fidget spinners became mainstream. Both died out as fast as they became popular. People no longer hunt for Pokemons or play with spinners.
What's the next trend? Flying cars?
Try your hand at fortune-telling and find a trending product idea that is guaranteed to be favored over time.
9. Selling Products Is Easier If You Have a Variety of Accessories
Related products are good for upselling and cross-selling. Offer a shower pouf for your shower gel and instantly get an additional sale.
10. Your Product Niche Should Have Fans
If there's an instant set of customers to target, it means you will have sales.
11. Your Item Should Trigger An Emotion
We spend lots of time and money for what we love. Fishers are ready to spend hundreds of dollars on fish pellets. Artists will drop cash on nice paints and brushes. Go ahead pick a product that makes fans go crazy.
Selling Products Online Is Not the Best Idea If:
It is already available on Walmart, Best Buy, Amazon, you name it.
The product takes too much time to produce. What are you going to do if you run out of stock on Black Friday?
The product is too generic. Your potential customers need something to identify your brand with. (Unless your brand name happens to be eBay or Alibaba.)
You don't like your products. Chances are you'll hate selling something you dislike online.
None of these 'rules and regulations' should in any way limit your fantasy. You are free to break them and probably perform your own market research. Below are a couple of practical strategies that should help you find the right product to sell online.
IV. Practical Strategies For Finding Your First Product
There's an endless number of strategies on how to find products to sell on your eCommerce store. And, I'm pretty sure, you already know a few.
The funny thing is that hardly anyone uses them.
*FACEPALM*
Instead, you keep thinking, thinking, and then thinking again, hoping that a bombastic idea will fall from a clear sky and hit you in the face.
Believe me, you are likely to end up brainstorming FOREVER. Or wasting your time selling low competition goods with zero demand.
Do not join this club. There is a more methodical way to decide what to sell online. Here are a few ideas that should help you jumpstart your thought process.
1. Look at Amazon's Movers, Shakers, and BSRs
More and more people in the U.S. go straight to Amazon for all of their online shopping needs. And that's the main reason most online retailers choose this eCommerce marketplace as a place to successfully sell products online. As a result, sales data taken from Amazon is an excellent representation of overall demand and is a great place to find trending products to sell.
The first way to find ideas on Amazon is to scroll down to the Products Details section and find out the Best Sellers Rank (BSR) of a product.
This information can tell you how well a product is selling compared to others within the same product category. Another place to find useful search data is the Amazon Movers & Shakers section.
This section shows all kinds of products currently trending on Amazon, as well as the biggest gainers in sales rank over the past twenty-four hours. This information is always updated in real-time.
Lastly, one of the most effective ways to define your competition and choose the best product to sell online is with Seller Labs Pro. This tool is designed to help you explore products offered by your direct competitors, calculate the estimated ROI, and develop successful keyword strategies to sell more in the long run.
If you decide to join the crowd of business owners selling on Amazon, here's a step by step guide for you. Plus, there's a handy tool to help you sync your catalog across multiple channels, including Amazon and eBay:
Additional Resources:
How to Sell on Amazon: A Guide for Beginners and Experts Alike
2. Use eBay Sales Data to Find Products You'll Fall in Love With
Similar to Amazon, eBay is an awesome place to look for potential products to sell online.
Although eBay is not 'jam-packed with customers' as Amazon is (*sigh*), it has real-time access to sales data.
Getting started with this eBay's search data is a no-brainer. First, enter the product name in eBay search:
ex. 'camping backpack'
Then, scroll down to find the "Sold Listings" checkbox in the sidebar. Click on it to see the sales data.
Here it is, the list of all the products sold on eBay with the final selling price, which may help you calculate your price point and give you an idea of how many products you need to sell to turn a profit.
By the way, eBay is an auction where anyone can make their bids. The more bids a product gets, the more sought-after it is.
And though the 'Number of Bids: Most First' filter option is long gone, you can still narrow your search down to the products sold using the auction-style format.
See? The 55L Green Pythons Grain Military Tactical Bag Camping Hiking Trekking Backpack shipped from the United States for $18.50 is three times as popular as the one shipped from China for $5.50.
Quality rocks!
3. Look for Inspiration on Alibaba
While Alibaba is mostly used for product sourcing or finding wholesale suppliers from China, it's still a good place for getting insights about what to sell online.
You can browse through Alibaba's entire product range, track prices, and harness the best product ideas to bring them to life.
Note, that it's better to browse Alibaba itself, not Aliexpress, as the first one is used for selling and buying wholesale products and has a much more extensive selection of products.
You can also try and purchase individual samples of goods on Alibaba. However, the price will be higher or similar to the one displayed on Aliexpress.
And if you are looking for a great dropshipping app, we have one for you:
4. Sign Up For a Newsletter from Kickstarter
Could you possibly imagine that there's a group of people that help bring creative business ideas to life? Yes; it's called Kickstarter.
Would you be surprised if I tell you that this group consists of 14 million people? They are here to support your ideas and share theirs with you. Sounds a bit Utopian as the most part of startup entrepreneurs prefer to keep their awesome ideas under their hat.
Still, since April 28, 2009, when the website was launched, they managed to successfully fund 187K projects.
There's a list of just launched, nearly funded, trending projects and the projects Kickstarter team loves. You can dig a couple of ideas there.
Or (a more comfortable way!) you can start off by signing up for Kickstarter's newsletter. You will receive a weekly portion of noteworthy projects straight into your inbox.
Who knows? Someone else's idea may turn out to be life-changing for you.
And if you have issues with funding, the Kickstarter community will help you. They've already invested $5,240,747,191 in total.
5. Try Comparison Shopping Engines to Analyse the Market
Comparison shopping engines are like Google search, but for products. They are used to filter and compare products based on features, reviews, prices, and other things customers use to find a product they'll love.
The most popular CSE is Google Shopping.
Millions of people have already heard about it. But hardly anyone uses it for spawning jaw-breaking ideas.
Shopzilla, Pronto, Nextag, and Pricegrabber are less known, but also useful for finding products online.When you land at one of these sites, you will see a wide range of popular products that are currently sold on the web.
Use these comparison shopping websites to attract more customers to your eCommerce store. These following apps will help you take advantage of comparison sites without any coding at all:
6. Analyze The Competition with Google Trends
Google is a big dog, no doubt about it.
Its search algorithm is, by all means, better than Bing, Yahoo, and any other search engine that has ever existed. See the proof below:
What is more exciting is that 5.6 billion Google searches per day are made worldwide.
It makes sense to look at what people are searching for to find good products to sell online, huh?
The good news is that Google Trends can help you see what is trending on Google. Say you are going to start selling socks online. OK. Let's see if there's high demand for this sort of product.
What I clearly see here is seasonality. Once it starts snowing, people start ordering socks online. No wonder, nobody likes cold feet. 
You can also compare an item against other keywords so that you know what your SEO strategy should be.
As we can see on the screenshot above, cotton socks are less popular than wool socks, especially in winter.
7. Perform Keyword Research with Google Keyword Planner
Keywords are what your potential customers use when looking for your product and what search engines pay attention to when they stumble upon your eCommerce website. And that's what can also help you choose products to sell online.
But how? Google Keyword Planner is here to rescue you.
Looking at the exact keywords people use to find your products, you can understand the average search volume and guess whether you are ready for that competition or not.
The whole process is quite straightforward. Simply enter a keyword (or several keywords, separated by commas) and press 'More like this' button. You'll see related keywords.
For example, you plan to sell military outfits online.
You see? Along with army clothing, you can as well sell army boots.
However, interpreting these keyword planner results, you need to only look at keywords that are product-focused.
Bing Keyword Research Tool, MOZ and AHrefs Keywords Explorers, and SEMRush Keyword Magic Tool can also give you a couple of insights.
Keyword research, also called 'the Holy Grail of SEO', is considered to be one of the most high-return activities when starting an online store.
8. Look Through Product Reviews
Product review websites, like Amazon Customer reviews, Yelp, Angie's List, and many others (LMGTFY), can also be a great way to brainstorm for eCommerce niche products and ideas.
Facebook or Twitter can also serve as additional sources of online reviews. We all know the value of social proof is huge. Try to use it to your advantage.
The following add-ons help you find the feedback that customers leave about your products or services:
9. Spot Business Opportunities Absolutely Everywhere
If the above suggestions don't work for you for some reason, here are a few practical ways to find fresh product ideas in your everyday life.
Look around and think of putting a new 'spin' on old items. Forget about what these items are really made for. Flip them upside down. Improve quality. Re-purpose.
Browse Pinterest and other niche forums. There are lots of ideas to inspire your imagination.
I mentioned that there are plenty of talented designers, the unknown ones, feeling lost on the web. So I made up my mind to aggregate their products in a single online marketplace.
Read trending topics on Reddit. They are full of great niche ideas straight from the horse's mouth that can help you find the right product and start selling it online.
Think of all those embarrassing products, like adult toys or health products, which make people feel like hiding their faces and shopping online.
Ask your friends about what you are good at. Why not? Your friends may be your best idea generators.
V. Things to Watch Out For When Choosing Products to Sell Online
Choosing a product to sell on your eCommerce store, you make the very first step into the deep blue ocean of eCommerce. Every ocean has its sharks. These sharks will chew you up, along with the products you sell online.
But don't be too scared. You know the saying, alert today — alive (and filling your pockets with $$$) tomorrow.
Here's what you should beware of when choosing a product niche:
#1: Your Products Are Out of Stock
By selecting physical products to sell online, you risk being left empty-handed. You have to create a step by step business plan long before using any marketing channel to advertise your products. Sell digital products to be on the safe side.
#2: Black-Hats May Gobble You Up
The internet is cram-full of hackers that can steal, copy, and even break your electronic property, like a digital online course, for example. Thank God, they will not break you!
#3: No Competition — No Sales
Selling a unique item, you risk dancing the tango by yourself. Don't waste all your time and effort finding a product with low competition — there's probably just as much demand.
#4: Too Many Cooks in the Kitchen
If you choose to sell currently trending products, the ones with high demand and high competition, your powerful competitors will make your life a living hell. Don't even try; you'll regret it.
#5: Your Product May Lose Its Value Over Time
We all know that TV is slowly dying along with an alarm clock, calculator, and the address book. You don't want to witness the death of your own product before it has the chance to spread your wings, do you?
VI. Examples Of Products And Services Sold Online
No matter what product you choose to sell online, tattoo it on your forehead.
As the famous Mr. Lebowski once said, "People do not buy your product — they buy a better version of themselves."
Here's the formula you MUST follow, or you will never-ever sell anything:
Apparently, even the guys selling the weirdest products know this 'Da Vinci Code' of selling products online. And you should too. Here are a few examples of the way that online retailers create a better version of their customers.
Example #1: Create Memories
Give customers every reason to associate your brand with a positive experience. Just like the guys from Ship Snow Yo selling snow. They give their potential customers memories they will never forget. Below is a photo of snow (shamelessly copied!) from their eCommerce store:
Natural snow is collected in the mountains of Northern Vermont and shipped directly to your door for $399.99 for a big box. Each box includes a few related products — a top hat, a felt scarf, nose & googly eyes. And if you are feeling decadent, a blizzard or an ice-cool snowman kit is added to the purchase for an extra $10.
They hand pack each box with as much snow as possible. Then, they use heavy tape to seal the box airtight and ship the product via air. The customer can host a snowball fight or create a snowman with the frozen bounty. You see, selling physical products can be fun!
Example #2. Describe All the Pleasurable Moments Your Potential Customers Will Experience
Ishii Yuichi, a Japanese entrepreneur, understands which appearance products are currently trending. And I'm not talking about skincare products. The whole fuss is about appearances on Facebook. Or likes on Instagram. Or re-tweets.
So Ishii thought his niche idea would be quite profitable and started selling appearances. Family Romance — that's how he named his brand — provides professional actors to fill any role in the personal lives of clients.
They can act as a father for your daughter, a newborn baby for a 90-year-old dying grandfather, and even a mourner at funerals, in case you don't have one.
We had a case recently where a dying man wanted to see his grandchild, but it would not have been born in time. His daughter was able to rent an infant for the day.
Example #3. Get Your Customers to Perceive the Value of Your Products
It looks like the guy selling teeth on Etsy knows how to be successful online. No doubts about it. Just take a quick look at the image below.
More than 70 people added this item to favorites. What's his key to success?
The seller explains the real value of his products to the targeted audience. He is quite frank but convincing. He says that these 'molars may not be good for jewelry' but they will 'perfectly fit for science experiments'. And 'that's why dental students love them' so much!
There are actually way more hints to successfully selling on Etsy. Look through this extensive guide to find them all.
Lots of unusual goods are sold with the help of X-Cart, too.
X-Cart store owners also sell unusual products. Some of them are uncleaned ancient coins, Lamborghini driving experiences, centipedes (ew…), and even cardboard festival toilets. And again, the secret to sales success lies in the value given to customers.
Below are a few examples of a product description that translates value to potential customers;
Cleaning these Low-Grade Uncleaned Spanish found Ancient Roman Coins is like touching history.
The guilty pleasure of a drive through the center of London is worth £124.99. And you feel like a celebrity!
A beautiful creepy centipede from Thailand and other bugs — an excellent decoration for a Halloween party, or a perfect present for a bugologist.
Mm… No need to explain the value of portable toilets.
If you want your potential customers to be tickled pink about your products, it's critical to focus on benefits rather than features.
You're not just selling your company, its numbers, and its successes; you're giving the customer a clear vision of where they will be with you. So work on your product descriptions carefully.
Bottomline
Of course, these recommendations and thoughts will hardly save you from getting your hands dirty with some more data.
You will have to go further and dig deeper, but I hope that these few insights will help you do that. For example, read our next chapter on how to sell a product.
What strategies did you use to find a product?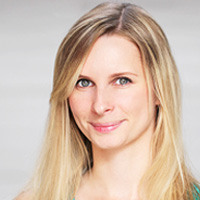 Helen Golubeva
Freelance SEO and Content Marketing Specialist
Helen is an SEO and Content Marketing Specialist. She has been creating and planning content for over 10 years, with 5+ years specializing in eCommerce.
Subscribe to Our Weekly Newsletter to Get
Expert-Backed

Tips Straight Into Your Inbox

Awesome! You won't be disappointed 😉