←
Back to Blog
How To Sell On Etsy: Beginner's Guide To Etsy Setup & Success
Hey, creative and artistic souls! If you are here, it means that you've already heard a thing or two about Etsy, a place where 48.2 mln shoppers and sellers come together to exchange homemade items and craft supplies.
There are your potential customers, too. But where are you, then? On eBay or Amazon? You need to consider selling your handmade items on Etsy as well.
And if you still need a little push, here it is — my ultimate guide to selling on Etsy. It will equip you with all the fundamental marketing tools and teach you how to be successful on Etsy without much investment. You'll also learn how to set up your first Etsy store, create product listings, establish a personal connection with customers, and start earning extra money from home.
To push you forward, let me point out a few business owners who already sell successfully on Etsy:
Already thinking about setting up an Etsy account? Hold your horses.
Getting started selling your products on Etsy might seem somewhat confusing. Read this beginner's guide to selling on Etsy first. I've made it comprehensible as possible to help you find success selling on Etsy as easily as taking candy from a baby.
If this information is not enough for you, welcome to check out Etsy's seller handbook with over 600 inspirational articles for successfully running your Etsy shop. Inside this seller handbook, you will discover advice and recommendations about growth hacking, productivity, seasonal tips for successful selling on Etsy, and a lot more. All hand-written by the Etsy team.
But before we get into the details, let's check if Etsy is the right platform for your eCommerce website.
I. Is Etsy the Right Platform for Your eCommerce Business?
Let's face it. Not all products are suited for this platform. Etsy is not a run-of-the-mill marketplace, like eBay, where all types of goods can be sold, mass-produced or handmade. And it is not even close to Amazon, where your ranks and sales are dependent on the efficiency of buyer-seller communication.
It has a unique 'style', exclusively created for artists and crafters to sell their handmade and vintage items online.
So before investing your time and energy in creating your Etsy shop, you need to make sure your potential customers might look for your products on Etsy.
If you discover that Etsy is not the right place for you, do not stress out, there is a bevy of other amazing places for artists and crafters.
Having a separate website outside of Etsy could be even a better idea. With X-Cart, you will be able to easily sync your inventory across all the sales channels you sell on, including Etsy, Amazon, eBay, and many others.
Pros of Selling on Etsy
1. It's easy to start selling on Etsy
You can launch an Etsy store in minutes, without any technical knowledge. Just fill out a few forms and you are ready to go.
This would be your first step to building an eCommerce business. However, you'll still need a separate store of yours as you move forward. It will open up more opportunities for brand building and let you stay competitive.
2. Huge customer base
Though Amazon has recently launched their own handmade community, allowing thousands of artisans to sell their handcrafted goods online, Etsy is still the first thing people think of when they want to buy something handmade.
As of today, there are 3.1 million active sellers and 60.3 million active shoppers on Etsy.
What's more, 350 mln of users land on Etsy every month to purchase craft supplies and handmade jewelry. Some of these users start selling on Etsy, others — convert to active buyers.
3. Friendly community
The Etsy community is loyal. More than 40% of first-time buyers become repeat customers, coming back to Etsy over and over again. Also, there are a few useful resources where business owners can exchange their experience with their peers:
Etsy Forum, where they can interact with other members of the Etsy community;
Etsy Teams to share and get tips about running an eCommerce business in their area;
Etsy Blog adapted for different countries.
4. A greater chance to be discovered
Handmade items, listed on Etsy (or on any other trendy marketplace like eBay or Amazon) have a bigger chance to attract potential customers. Especially if you are new to Etsy.
5. Shipping overseas made easy
Even if you are new to Etsy, you can ship internationally. Once an order is placed, you can purchase and print shipping labels from the site. This is especially handy when shipping to international customers.
6. Etsy can help grow your existing business
There are lots of advertising options on Etsy, like promoted listings, which can help you highlight your products in Etsy's search results and make them more visible to your target audience.
7. Etsy puts a premium on machine learning
The Etsy team has done a lot to build an effective search experience for their users. In July 2015, they launched the so-called exploratory search, a feature that created a more visual search experience, especially on mobile devices. This technology increased click rates by 10%.
We've seen an increase in search engagement metrics by more than 10% with a more pronounced effect on mobile web.
A year later, in September 2016, the Etsy team acquired Blackbird Technologies to upgrade Etsy's search engine with machine learning and artificial intelligence.
Now there's a whole team of talented engineers and scientists, also referred to as Etsy's Data Science & Machine Learning (DSML) organization. They do their best to make the life of sellers easier tackling questions in Machine Learning, Statistics, and Large-Scale Systems.
8. A mobile app
There's a mobile app for iPhone, iPad, iPod, Apple Watch (requires iOS 9.3 or later) and all Android devices (requires Android 4.1 and up).
There are actually two apps — the first one is for sellers, the other is for shoppers. Considering that 65% of Etsy visits come from mobile, this is a good tool.
The 'Sell on Etsy' app makes it easy to manage your Etsy listings and orders on the go and stay notified when someone purchases your product or adds it to 'Favorites.'
The Etsy app for buyers creates a seamless experience for online shopping from mobile devices and notifies your users when their item is shipped. It also accepts payments, displays shops nearby, and more.
What to Watch Out for on Etsy
1. Fees
Listing your items on Etsy is not free. You should make a couple of payments to start selling on Etsy from scratch.
For example, $0.20 for each listing. Plus, a 5% transaction fee and other fees. Head over to the last chapter to find out more about your possible expenses.
2. Little to no options for personalization
If we compare a fully functional eCommerce website and an Etsy shop, the first one wins without question.
Why? Because all Etsy seller pages look pretty much alike.
The only thing you can do to make your brand stand out is to take killer pics and spice up your item descriptions and bio with a powerful copy.
However, there is one more option. Etsy allows you to launch a separate website. With the help of 'Pattern by Etsy', you can quickly register a domain, personalize your template to match your brand, add a blog, and start sending email marketing campaigns to your users.
But it will cost you a pretty penny ($15/mo).
3. The fast and furious competition that is not always easy to overcome
Etsy was founded in 2005, and since then more than 3 million sellers have started selling their handmade stuff on this marketplace.
Are you ready to fight with this crowd? Well, you can at least try.
But if you are not listing a new product every single day, promoting your products, and refreshing them now and then, you are doomed to fail. You'll end up with your ads rolled out at the bottom of Etsy search results.
4. Your Etsy account can be banned completely out of the blue
Please, read the Etsy seller policy carefully before you set up your store and start your first listing.
Did you know that you're allowed to sell human remains, like teeth or hair? Have a look at this lovely jewelry:
But if you make up your mind to sell ivory or bones from ivory-producing animals (tusks, for instance), you will be punished by Etsy's moderators.
Here's a prohibited items policy which demonstrates (with colorful pics and examples!) what items you can or cannot sell on Etsy.
Indeed, selling products similar to the ones included in the list of prohibited items is punished severely. Just google 'etsy shut down my shop' and you'll discover lots of horror stories about Etsy shutting down shops after years of selling.
5. It's going to require lots of work
Experienced eCommerce business owners know that adding an additional sales channel takes a time investment to be successful, and it's difficult to juggle multiple storefronts and omni-channel marketing, especially as a startup.
Our advice on getting started? Take one step at a time. Or, at least, find an eCommerce agency and ask them for assistance. Our parent company, Seller Labs, offers Amazon selling services and is ready to help optimize your Amazon marketplace for as little as $39/mo so you can make a splash there before branching out. You'll be free to enjoy four amazing tools as part of a single Seller Labs Pro subscription:
6. If you are not selling handmade items, this platform is not for you
Etsy is for crafters only. If your business has nothing to do with ats and crafts, consider selling on Amazon or eBay.
II. How to Create and Manage Your Shop on Etsy
Starting an Etsy business requires more than just uploading your handmade items on Etsy and then crossing your fingers in the hope that something will come out of it.
It doesn't work like that.
Selling products successfully on Etsy is about creating an emotional connection with your buyers through such things as great copy, stunning pictures, competitive pricing, and… a few little tricks. And you are happy to be in the right place at the right time to get some of these tricks.
But. Prepare to work your socks (as well as boots, sneakers, and slippers) off to get visible results.
1. What Items Can You Sell on Etsy?
The most challenging thing about launching your Etsy business is choosing products to sell.
Wedding jewelry?
Baby knitted socks?
A dead skull candle holder? Oh my… There are lots of weird stuff over there. Want to buy one for $87.36?
If you already have an eCommerce store or at least an idea of what to sell on Etsy, there's nothing to worry about, just skip this paragraph. If not, take a look at the list of Etsy's best sellers:
#1. Stickers
Yes, this might be surprising, but those sticky little pics are the most buzzworthy trends on Etsy. Stickers sell well because they are pretty cheap.
Moreso, there's a handy Printful integration that will help you sell digital goods faster. You create the design; they handle the printing and shipping altogether. This is a good strategy that will save money and time on printing, packing, and sending items.
Here's an example. Margaret, the owner of Etsy's OnceMoreWithLove sticker shop (Vancouver, Canada), has been selling on Etsy successfully since 2015.
Just imagine — within just a few years she managed to sell 419K of her lovely pink stickers through her Etsy shop.
#2. Unusual charms and other jewelry
Jewelry is one of the hottest-selling categories on Etsy. And no matter what you choose to sell — a crystal keychain or an alexandrite solitaire ring — these are what your potential customers would be there for.
Bohemian Findings Etsy's store (St. Peters Bay, Canada) is an excellent example of how to be successful on Etsy selling unusual charms, buttons, beads, and other creative findings.
Hope and Sparky (chances are Sparky is a dog in the photo) are currently among the top sellers on Etsy. They started an Etsy account in 2010 to make their 17.5K handmade items accessible for craft lovers from all over the world.
These guys from Canada have won 6K followers and made (Holy Jesus!) 1.25 million in sales since the year of foundation.
#3. Craft supplies and tools
Instead of selling ready-made handcrafted items, some Etsy sellers prefer to list tools and supplies for crafting. And that's also a good idea.
Considering that Etsy, as well as Pinterest, is the place where crafters land for inspiration, these things can be rather popular.
Well, what can you find in this category? Everything: from white birch logs (great for rustic-themed decor) to pressed wildflowers for candle making.
Now turn your attention to The Velvet Acorn Etsy's shop (Poulsbo, United States) that distinctly stands out from the crowd. They sell knit & crochet pattern designs for just $5.5 each. But it's not the price that attracts. These are awesome pics. Have a look at this coquettish blond girl. Every knitted or crocheted piece of clothing looks perfect on her.
All crafted items, sold in this Etsy store, are designed by Heidi May and inspired by nature.
#4. Party deco
Personalization is what Etsy shoppers are paying attention to when looking for party decorations in Etsy's search results. And there are plenty of personalized goods available over there.
For example, Hina from ModParty (Tustin, California) offers all sorts of gifts and decorations for birthday parties, weddings, and baby showers. Almost all of these handmade items can be personalized.
Since 2013 she has managed to sell almost 755K handcrafted products. And it looks like Etsy visitors love this shop — 95K of them added ModParty to favorites.
#5. Items for men selling on Etsy
Yes, men can also be found on Etsy. What are they doing over there? They sell wooden door signs, for example.
And if you also think that all that party and crochet-related stuff is for girls only, here is what real men can pick as a business idea for selling on Etsy:
Matt McCoy (Dallas, Texas) established his MiniFab store in 2012 to sell shaving sets, mustache combs, cufflinks, beard balms, straight razors, shaving brushes, and a variety of other specialized men's items.
Mike Crowder (Pittsboro, Indiana) from MRC wood products has been selling on Etsy since 2009. And I should say that he has already got a crowd of followers — 23K Etsy users have added his Etsy eCommerce store to favorites.
Douglas Donahue got rid of his banking career to start selling yoga clothing on Etsy. He thinks that creating handmade things brings more fun (and obviously more money) than managing other people's money.
But wherever you go, it's critical to choose your products carefully to sell successfully on Etsy. Pay particular attention to what you love — not to what seems profitable or looks trendy. Otherwise, it will soon bore you to death.
John Wesley said that a few centuries ago, and he was right:
Catch on fire with enthusiasm and people will come for miles to watch you burn.
Just make sure that nothing you love is on the list of Etsy's prohibited items.
Is There Anything That You Cannot Sell on Etsy?
Etsy creators have a clear vision of what should and should NOT be listed on their online craft-supplies marketplace. Some of the items, like animal products or human remains, are definitely "not in the spirit of Etsy". However, every rule has its exceptions. Here's an in-depth article from Etsy creators about the way you can dance around the rules. Legally.
How Many Items Can You Sell on Etsy?
It stands to reason that you should have a clear business plan before you start selling on Etsy. And the first thing you have to clear up is how many items should be uploaded to your Etsy store.
9? 911? Or 2019?
There is quite a lot of speculation about this on social networking sites. And well… I've got bad news for you. There is no definitive answer to this question.
However, after doing the market research and digging through dozens of forums, I grasped a few essential facts that should shed light on the number of items sold in your Etsy shop.
1. A small number of Etsy listings may scare your potential customers away from your Etsy business. Try to add at least 20 items in order to look professional.
2. Shoppers prefer to order several handmade items at once to save on shipping. An excellent opportunity to get extra sales.
3. It's important to keep your Etsy's store fresh. People love to see updates from time to time. Start selling seasonal items, for example.
4. You have more opportunities to be found on Etsy's search engines if you have many products in your Etsy shop.
Some Etsy experts recommend uploading around 150-170 items into your Etsy account. But that might not work for small eCommerce businesses.
That's why I suggest that you should limit your collection of vintage items to 100. Otherwise, you risk making your array of products too overwhelming for a regular buyer.
2. How to Create Irresistible Product Photos for Your Etsy Store
If you want to know how to be successful on Etsy, I'll tell you — have a professional photographer create a few kick-ass photos of your products like all the top sellers.
How else will your shoppers get an idea of what you sell?
They cannot touch your item. They cannot feel the material your vintage item is made of. They can only watch (and read, but we'll discuss that in the next paragraph). Let them enjoy the browsing experience.
Have a look at these two handcrafted magazine holders below.
Which product do you think has more chances to be purchased? Of course, the first one.
The picture that was taken by a professional photographer, looks more seducing. Plus, you can imagine the way you can use this item when you bring it home. And it's three times as cheap.
The second pic is lame. It's dark, indistinctive, boring-looking.
One of the main advantages of uploading high-quality product photography to your Etsy profile is that your products have more chances to be discovered by potential customers.
You can find freelance photographers on Fiverr. They won't charge you much, the price for their product photography services starts at only $15.
And if you do not have any resources to hire a photographer or to purchase an expensive photo camera, there are still a couple of options for you. We've put together this product photography guide chock-full of tips to help you learn how to take product photos for your Etsy store, the right way.
3. How to Write Stellar Product Descriptions for Your Etsy Products
Every sales superstar knows that when you meet face-to-face with your clients is when BIG sales tend to get made.
Alas, you cannot be in that many places at the same time and talk in person to your customers from all over the globe.
Einstein had other ideas, though.
So the only way to achieve visible results on Etsy is to start communicating through written language. How? Just make your item descriptions as appealing as possible. Yeah, it takes practice to master the creation of strong product descriptions.
Below are a few general tips for successful selling on Etsy with the help of bombastic item descriptions:
1. Stick to the point from the very first line
Forget those rules you learned at school — they no longer work for Etsy and other social media sites. Provide readers with all the necessary info they may need to make a purchase decision — size, color, materials. Often a single paragraph is quite enough.
2. Do not bore your shoppers with long item descriptions
If you sell a funny handmade item (like the one you can see below), do not waste your opportunity to add a joke to your product descriptions.
3. Personalize your product descriptions
People on Etsy are eager to feel a personal connection with the business owner and know what inspired you to set up your store.
Tell them your success story. This should push your potential buyers to choose your products. Using personal pronouns, like 'I' and 'we', can also help you find success selling on Etsy.
Have a look at this beautiful product description. Nothing is too difficult.
4. Use up-selling & cross-selling
I've got one more 'secret weapon' that should grow your online sales. Think of other items in your Etsy shop that coordinate with the item you describe. This can be an item of similar color, season, pattern, and the rest.
This is it. Turn your fantasy on and go ahead creating compelling copy for your Etsy handmade or vintage items. It's easier than you think.
4. Choose The Right Keywords
Much like when you create a blog post for your eCommerce site, you need to make sure that your potential buyers will find your products on Etsy.
And though Etsy's search engine optimization works a bit different from Google's, the main principles are the same.
Keywords and tags are very useful for showing your products when customers are looking for them.
Keep Keyword Density Natural
Sprinkle your titles and descriptions with your 'keyword dust' — this is your chance to help your item show up in Etsy's search results.
But beware of over-optimizing your product listings, like Irina Schroeder did when describing her knitted items.
Neither title nor descriptions are in any way readable. But it looks like these keywords brought her items to the top of Etsy's search results…
Here's one more example of excessive use of keywords. This Baby sweater Baby cardigan Baby shower Unisex sweater Grey sweater Blue sweater White sweater Girl's sweater Boy's sweater Hand knit sweater, created by MagicKnittingNeedle was favorited by 1119 people and highly-reviewed, but lots of keywords make the listing unbearable.
Don't do that. Even if Etsy's search engine loves it. Your customers won't.
Don't forget about tags
You have an option to add 13 product tags. So use all possible tags for each item, even with a broad meaning. This is another way to show how creative you are.
Here's how tags look:
However, there could be more.
Not sure what keywords and tags you should use for your craft supplies?
Go to Etsy's home page and find other business owners selling similar items to see which keywords and tags they use in their store names, titles, and listings.
And do not be afraid that Etsy's search system will ignore newbies. It will highlight items that are associated with the keywords or phrases users are looking for, no matter how recently the item was published on Etsy.
In addition to that, shoppers can manually sort their search results by recently added items, by relevance, and by price.
5. How to Price Your Products Like a PRO on Etsy
Pricing is the most prominent concern we hear from Etsy sellers. No wonder! Creative souls spend months crafting a unique item and they want to price it appropriately.
There are a few pain points that make selling on Etsy a bit complicated:
Etsy is pushing the lower-priced goods. If you want to be successful on Etsy, you need to keep your prices low. As low as $20 for an item or even less. That's probably why $5 stickers are among the most popular items on Etsy.
You have to compete against other sellers, which means your price shouldn't be higher. And if it is higher, you should explain why.
You have to handle transaction fees, shipping costs, listing commissions, and other expenses. If you are not planning to be left high and dry in a few months after setting up your online store on Etsy, you might want to include these spendings in your price.
But don't let that stop you from selling on Etsy. This marketplace is still a juicy place for small businesses. Calculate the cost of your supplies, your time, and fees. Find out what pricing strategies your competitors use to sell on Etsy. The price of your craft supplies should represent the real value of your item. If you value your crafts more than your competitors do, that's OK.
Additional Resources:
How to Price Your Product [Step-By-Step Guide For Beginners + 4 Steps]
Let's say, you are an oil painter and your cherished dream is to start selling your paintings on Etsy. Let's do some market research. As I see the price of oil paintings can be higher than $20,000.
There's more. Asimina & Eleni (Pátrai, Greece) from UberdenTraum store want $265,550.06 for their Surreal Oil Painting 'The Path'. See the first pic below.
Do not be afraid to price your craft as you see fit.
By the way, business owners that accept multiple payment options, like VISA, MasterCard, Discover, Etsy Gift Cards, and Etsy Credits, usually have nearly 50% higher sales compared to those who do not.
6. Speed-Up Order Fulfillment & Offer Expedited Shipping on Etsy
Yes, it would be quite a challenge to compete with Amazon's Prime shipping.
Customers from all over the world, dazzled by one-day shipping, want to receive their products 'right here, right now'.
Preferably within two days, or better within a couple of hours.
But do not be too scared. Many of the most successful Etsy shops do ship their items within 24 hours or even faster. And if you want to stay ahead of your competition and get more sales and traffic to your eCommerce store, you should speed up your processes as well.
Here at X-Cart, our goal is to make your shipping experience as easy and enjoyable as possible.
Let's take a look at the following examples of Etsy ads.
1. Amanda Newman, the owner of MyWoodPhoto store (Grottoes, Virginia), sends her pallet signs within 7-10 days and offers a Rush Option for 1-3 days processing, which is quite fast. All domestic orders are shipped via USPS Priority 2-3 Day Mail or USPS First-Class. International orders are shipped via USPS First-Class International Mail. USPS 6-10 Day Priority Mail International is available for an additional charge.
2. Jen and Brynnlee, the creators of PS Weddings and Events eCommerce store (Corona, California), are ready to ship their cupcake topper within 5-7 business days. Better!
3. Tyler Carlin is the fastest! He can send his "Over The Garden Wall" cassette within just 1-3 business days. Not bad for a small Etsy shop with only 101 products inside.
7. How to Catch up on Your Bookkeeping
Thinking about accounting as an afterthought is the rookie mistake that can doom an eCommerce startup to failure. Attention to the financial details is fundamental if you want to make money from your Etsy store.
You can manage your accounting tasks in several ways:
Simple spreadsheets. The easiest way to get control of your finances and inventory is to use a spreadsheet. I prefer using Google Docs, Sheets, and Slides. All services are totally free and are accessible through your browser or an app for your mobile device.
Accounting software. If spreadsheets seem too primitive for you, you can turn your attention to accounting software. It will help you keep track of your accounting details and taxes.
There are a few great tools available for the X-Cart merchants:
Separate financial accounts. I strongly recommend that you keep your personal and business financial details separate. It is safe. To achieve this, you can set up a separate bank account or even register a credit or a debit card for your small eCommerce business.
Hire an accountant. One day, when you finally find success selling on Etsy, you will feel overwhelmed by financial details and sales (something tells me you will). Then, you will probably need a person who will take care of all your financial stuff for you.
All kidding aside when it comes to taxes!
III. Etsy Marketing Tips and Tricks to Drive More Traffic to Your Store
Many of Etsy's beginners think that building your brand on this platform is as tough as turning up the cold soil with your bare hands. Yes, it is, unless you have a clear marketing plan (…and a contingency plan in case of force-majeure).
Here are a few tips that should help you boost the power of your listings and prepare for successful selling on Etsy:
1. Follow-up With Buyers
Do not forget to keep a personal connection with your customers after they reach the bottom of your sales funnel. Show your shoppers you care about their purchase by asking them:
"Hey, Jim! How do you find my storage basket? Did it fit well into your kitchen interior? Please, share your thoughts. I'm curious to know what you think."
And, if they are happy about it, ask them for a review. Why not? You can also give them a discount on the next purchase. This may double your sales and improve the credibility of your Etsy store.
2. Tap Into the Power of Social Media
There are over 3.78 billion social media users in the world right now. It's hard to believe, but that's almost 40% of the human population, which is 7.8 billion people.
Let's see which of the social media sites are the most popular:
And there are your potential customers as well. That's why social selling is something you need to consider if you want to be successful on Etsy.
Connect your Twitter accounts to your Etsy shop, post your news on Instagram and other social media channels. This will make it easy for potential customers to keep in touch and learn about new items.
Tap into social media advertising and start selling on Facebook.
3. Check Your Etsy Inbox
Just imagine your next sale is just a single message away. So don't forget to check your Etsy inbox from time to time. Preferably, every few hours.
Responding quickly to messages will give you an advantage over Etsy sellers who are slower than you.
4. Be Polite
On Etsy, like on any other marketplace, you can face misunderstanding. Don't be offended by people's demanding tone or rudeness. You never know how much money those 'angry birds' can bring you tomorrow.
Be the good guy.
5. Fill Your Etsy Profile From A to Z
Your personal profile is like your face. It can either help you sell successfully on Etsy or completely ruin your reputation.
Don't be shy. Tell where you are from and what makes your heart go boom-boom-boom… People love stories.
Your favorite shops and items, Etsy teams you are in, the number of followers — all that is also displayed in your profile, so your potential customers will see it, too. Be careful with your activity on Etsy.
Sao De La Vega, the owner of SaoZenPlush eCommerce store on Etsy, is madly obsessed with making cute plushies and art. And she is not afraid of looking weird or silly.
6. Add Clear Policies to Your Etsy Shop
Keep your policies straightforward. Shop policies usually include things like payment timeframes, shipping information, return and exchange options, and general info about the way you conduct your Etsy business.
For example, Crystal Kim that represents family-owned citrus & fruit tree farm (Lawrenceville, Georgia) on Etsy, included additional information about holiday and winter shipping.
It's crucial because low temperatures can affect plant growth and development. Also, they cannot ship to Alaska or Hawaii for some reason.
Paying attention to this valuable information can save you from lots of misunderstandings.
7. Join Etsy Teams and Chat on Forums
Teams are an excellent resource for store owners.
They can come in handy in multiple ways. You can use them:
To improve your skills selling on Etsy. Lots of experienced sellers over here can counsel you;
To get traffic to your eCommerce store and build favorites. It was a surprise to me when I got to know about this kind of 'legal cheating' on Etsy.
To apply for local craft shows and get additional sales;
To find like-minded fellows, network with them, and get ideas.
The Etsy forum is also a good place to learn how to sell successfully on Etsy. But be warned that admins keep strict watch over the things you write there. Never make comments against Etsy policy. Never use 'C' or 'D' words. The first word stands for China and the latter one for Douglas Erwin, a former Etsy seller who gained a reputation with his Etsy peers as an intelligent and helpful user.
8. Accept Requests for Custom Orders
People love ordering handmade items uniquely customized to their needs.
Say, you are looking for personalized bride & groom coffee mugs as a present for your friend's marriage. Or you need to create a portrait of your grandma for her birthday party.
Luckily, Etsy allows for these types of products. There's a very nice option on Etsy that lets sellers offer their services together with the products they sell.
Some Etsy sellers prefer to charge upfront. That gives a certain guarantee that their time won't be spent in vain and their buyer won't change his mind.
Here's what I found on Etsy:
But before offering a custom handmade item, remember to give an example of what you can do and what materials you use. Otherwise, your customer will be left paralyzed by too many choices.
9. Take Advantage of All Advertising Options Available on Etsy
Officially, advertising on Etsy is done through Etsy Ads that are meant to attract more traffic to your Etsy store.
The whole process is quite straightforward: you set your daily budget and Etsy does all the work for you.
Bidding is carried out in several ways:
Etsy's algorithm chooses the best bid for each of your listings automatically;
You manually set all your bids for all your promoted items.
You combine the two ways of bidding.
If you are just starting off, I'd suggest trying the automatic bidding for all your product listings. You will be able to see the results of your advertising campaign and see what works best for your craft supplies.
There are a few more options for advertising on Etsy:
Best-selling goods
Popular items are marked with a beautiful 'Bestseller' badge. Etsy editors consider this will help new buyers feel more confident purchasing on Etsy.
X-Cart eCommerce platform allows you to highlight items with the highest conversion rate, too. Below is a handy tool that should help you:
Low stock badge
For listings with an item quantity of three or less, shoppers will see the information 'Only 3 left,' 'Only 2 left,' or 'Only 1 left' as the items sell.
This amazing option is also available for your X-Cart store. It will nudge your potential shoppers a bit closer to purchase and improve your conversion rates.
Discounted products
Encourage impulse buying informing your shoppers about the available discounts.
Still, remember to keep your pricing strategy coherent across many channels.
Etsy gift cards and Etsy credit
Sometimes it is too hard to choose the right gift among 72 million items available for sale on Etsy. That's why people often choose to give Etsy gift cards as a present.
Unfortunately, not all Etsy stores accept gift cards, but you should.
Accepting gift certificates will move your customers a bit closer to checkout and make it easier for you to stand the tremendous competition on Etsy.
To put it into practice, you should live in one of these countries and accept Etsy's direct checkout form of payment.
All shops that accept gift cards can also accept credits. Etsy credits are usually given by Etsy to members as part of a special offer, promotion, or as part of a refund or other payment from Etsy.
Coupon codes and free shipping
There are two more ways to offer discounts on Etsy — offering a coupon or shipping your items at zero cost. These offers can be combined with other discounts.
There's an option to offer free shipping and coupon discounts in X-Cart, too:
10. Monitor Statistics About Your Sales
Etsy stats will give you valuable insights into your store's performance: visits, orders, conversion rate, revenue, etc.
With the help of this tool, you can see where your traffic is coming from and what are the top keywords you are being searched for. This is how you will get to know exactly where you need to improve and where you are already a winner.
There are a bunch of analytics tools in X-Cart, such as:
11. Stay Up-to-Date With Etsy Seller News
Etsy is growing rapidly, with new cool tools, like a gift wrapping or free shipping, showing up every month. 
So do not stop learning new things about Etsy. There's a special section on Etsy where Etsy's editors post site updates for sellers. It's created to keep you up to date.
Since October 2020, for instance, shoppers have been allowed to pay in installments, which is a great news.
Thank you for this information, I've had a Vintage/Antique Jewellery Shop on ETSY for 3 years now and find that there's always something new to learn and help me be more successful. I really love to help my customers find the perfect Engagement Ring at the right price. It's satisfying. I have a great time adding more and more Beautiful and Unique Jewellery and actually see my shop as an Artistic and Beautiful Pastime.
I am gaining so much helpful and in-depth advice from reading thoroughly through all the Etsy advisers' tips, I just opened my shop about a month ago and still have my learners L plates on. Now I feel like I have the right tools at my disposal to refine and polish my shop and start turning it into the successful shop of the handmade soft furnishings I've always wanted. So here goes time to get savvy and busy with my marketing and creating, thank you for your help, and don't forget to visit my new shop at Cherteee on Etsy.
Check the last paragraph of our 'How to Sell a Product Without a Salesy Bone in Your Body' guide for more tips.
IV. How to Make Money on Etsy
How much can you earn selling handmade, vintage, or craft supplies on Etsy?
Well… it depends. It depends on what products you decide to sell on Etsy, what tools you use to promote your items, and how many fees you pay.
Etsy Fees: How Much It Costs to Sell on Etsy
As previously said, there are several types of fees on Etsy. Don't be scared. You won't have to pay all of them at once.
First, Etsy has a listing fee — $0.20 for each product listing, no matter if it brings online sales or not. Every four months your Etsy listing expires, which means you'll have to pay $0.20 once again. Plus, if you want to refresh your listing or add quantity, prepare to pay the same amount of money once again.
Then, transaction fees. Etsy charges shop owners 5% of the total item cost every time they make a sale on Etsy.
That's not the half of it. Other fees include:
How Much Can You Earn Selling Stuff on Etsy?
Let's take a look at Rachel Byler, a watercolor artist from Dillsburg, PA, United States. She launched TheColorfulCatStudio in 2013 to sell her watercolor fine art prints & originals.
There are around 270 items in her Etsy store, and the price starts at $12. The highest price is $1K for an Original Watercolor Whale Painting. The average price of Rachel's items is $506.
Let's count her expenses if, say, she decides to send her average-priced painting to Germany:
Cost: $80
Listing fee: $0.20
Transaction fee: $25.30
Payment processing fee: $15.43
$506 – $80 – $0.20 – $25.30 – $15.43 – $1.07 = $384
We should also add a shipping fee of $1.07 as a shopper will have to pay additional $21.50 for the item to be shipped to Germany.
Also, if the sale is attributed to the Offsite Ad, she'll have to pay an additional $60.72 offsite Ads fee.
In this case, the total profit would be $323, as seen on the screenshot below.
Plus, additional fees may apply, such as VAT, currency conversion, and such.
Now let's count how much Rachel could have earned since the year of foundation. As we can see in her Etsy profile, she has made 18K sales. And even if all her sales were $12 worth, she could potentially earn $216K (minus fees and other expenses). If we take an average price, she could potentially earn $5.8mln.
Not bad for an average Etsy seller.
Most of the people who have huge sales records are all 'old-timers' (they have been on the site for years, and I know a few of them have their own group of followers/collectors).
The Bottom Line
Do you sell on Etsy and have a great tip to share? I'm all ears.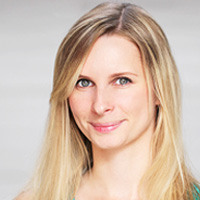 Helen Golubeva
Freelance SEO and Content Marketing Specialist
Helen is an SEO and Content Marketing Specialist. She has been creating and planning content for over 10 years, with 5+ years specializing in eCommerce.
Subscribe to Our Weekly Newsletter to Get
Expert-Backed

Tips Straight Into Your Inbox

Awesome! You won't be disappointed 😉