←
Back to Blog
Social Media Marketing: The Essential Guide to Your Business Growth
It's hard to imagine a business that doesn't use social media at all. What do you check first when you want to find out something about a brand? Right, you're looking for their profile on Instagram or Facebook. And let me guess: you'll be really surprised if you don't find a page, right?
The same thing is to social media marketing. It's hard to believe that someone is trying to build strong brand awareness without using SMM. In this article, I want to speculate on what social media marketing is and how businesses may benefit from it.
What is social media marketing?
Let's start with the definition.
Social media marketing definition: social media marketing (SMM) is the usage of social platforms as marketing channels that help brands to reach out to their target audience and promote the brand. It also helps you to drive your customers down the marketing funnel.
Social media platforms can be used in different ways: paid ads, influencer marketing, content marketing, etc. Every website has its own rules. You should remember it when you're planning the whole strategy. We'll talk about it later.
What are the benefits of social media marketing?
Before you read the list of social media marketing benefits, think about them yourself. What benefits does SMM give to you? Do you think you could do better or you are totally satisfied with the results? If you feel like there's some space for improvement, check out the list and see what benefits you've been ignoring for some reason.
Social media marketing benefits:
Increased brand awareness. It is a perfect opportunity to let more people find out about your brand. If you come up with your perfect strategy, you'll see that your community is growing and the number of loyal customers goes up. To make that work, think of using some tactics that will increase engagement. And influencer marketing will also work.
Improved rankings. SEO is extremely important, and you can not ignore it, otherwise, the world will ignore you. Conduct analysis, apply recommendations to your content and enjoy the results.
Growing conversion rates. It's simple: the more people see your content the more people tend to click on the links you post. Be active on social media, and think how you can make your subscribers be active, too.
Higher customer satisfaction rates. Social media gives you an opportunity to respond to every customer in real-time, and the answer can be personalized. This way people feel that you do care about them, their problems and opinions. Don't miss the chance to show your customers that they are valuable.
Increased traffic. Link to your blog posts through social networks and you'll see that the traffic is growing.
A way to promote your products or services. Generally, it's the reason why you take all the steps from creating your profiles to spending money on ads.
A better understanding of what your target audience is like. People provide a lot of personal info on social media. All you need to do is to collect it and form your buyer personas.
Quality customer service. Customers use social media to communicate with you in case they have a problem. This gives you an awesome opportunity to help them and get the highest score.
Link building. You post a link, people like, comment and repost it. Someone might find your content helpful and will link to it in their article. Profit.
It's free. You can argue about the effectiveness of social media marketing without spending money on it. And I'd agree. For example, Facebook marketing will require some investments. But in general, SMM is still free.
Disadvantages of social media marketing:
It takes time. Firstly, you'll have to understand how SMM works and what types of social media campaigns will be the best for your business. Then, you'll have to actually do all the activities and communicate with the audience.
You'll need to hire a specialist. It's almost impossible to handle everything yourself, sometimes you should trust a professional who'll manage your social media advertisements, create video content, etc.
It takes money. To do SMM professionally, most probably you'll need to buy a social management tool, to pay for Facebook advertising, and more.
But there's no sense in comparing the impact of the right social media marketing strategy and its expenses.
How long has social media been around?
When did social media become popular? Imagine that people are using social media for over 20 years already. It's insane! Try to remember what was the first social media you signed up for? I guess for me it was ICQ. I loved the games we used to play there.
Of course, it was very different from what we have now. And you know what? I miss that time of LiveJournal and Flickr. Let's check this awesome infographic to remember the history of social media.
Source: ConferenceCall
How to do social media marketing?
If there was a short and easy answer to this question, all the eCommerce websites out there would be extremely successful. The answer is that everyone should come up with their own social media marketing plan.
That's why we've created this huge guide to cover all the questions related to SMM so you could clearly understand what you should pay your attention to.
I don't promise that this guide is a "social media marketing for dummies" kind of thing. We do take it really seriously. It's time to check out the chapters.
Read
You'll learn:
– What social listening is
– Why your business needs it
– What the difference between social media listening and monitoring is
– Useful tools & strategies
Users share tons of information online and some of it is definitely priceless for you. The question is if you know how to find it AND how to use it to grow your online business.
So we do hope that you'll be among those who appreciate every opportunity to collect the data about your existing and potential customers, and we'll help you with that.
This is your way to understand who your ideal customer is and what they say about it. It's also your opportunity to handle negative reviews and to work on your reputation.
Read
You'll learn:
– What the most important social media metrics are
– How to measure social media metrics
– How to use social media metrics for your strategy
It's not enough to come up with a strategy, it's also important to measure the impact. As soon as you know what goes well and what goes wrong, you can correct the strategy, lead a/b tests and decide what works best for you.
To do it, you should know what metrics you should measure. There are tons of them but it doesn't mean you need each one. We're talking about the most important ones.
Read
You'll learn:
– What courses are the best to learn from
– What courses are free or paid (and the prices)
– The type of courses out there
Social Media Marketing sounds easy for those who never tried to deal with it. They think you just post something on Instagram Stories, add a couple of hashtags, and people start buying like crazy.
Bad news. It won't happen unless you track the updates and trends and implement them in your strategy. And with social media, you should accept that you'll have to learn instantly. The algorithms are changing, the trends are changing, the audience's preferences are changing. And you have to get used to it.
To make this path easier for you, Helen's collected 37 (!) free and paid social media resources. Stay up-to-date and learn from the best.
A tip: don't dig into every type of social media marketing resource you'll find in this chapter. Try to decide what is most important for you at the moment and focus your attention on it.
And who knows, probably next time you'll be the person selling a social media optimization tutorial or something.
Read
You'll learn:
– General social media statistics
– Social media marketing statistics
– Social media advertising statistics
– And much more
If you know how to read and interpret statistics, you have all the chances to be ahead of your competitors. Social media marketing is all about it. Statistics influences all your decisions from what website to use to what kind of social media ad to create.
Statistics are awesome. It lets you foreseen the trends to always be on the same page with your customers. I hope you'll find this chapter helpful as we've collected social media statistics you should know in 2020.
Read
You'll learn:
– 10 best strategies for your social media campaign
– How to implement them
There're tons of strategies out there. But there is the one which is always a good fit. Let's see what I'm talking about.
"My greatest tip when it comes to maximizing your social media presence is to remain human. At the end of the day, customers want to know there is a real person behind your business. We're all humans telling a story, and your brand should be no different. The better you tell your story on social, the more authentic your brand will translate to consumers.
Authenticity leads to connection, which lays the foundation for long-term consumer to business relationships. Set yourself apart from the crowd by aiming for a balance of being both human and business. Humanizing your brand will build trust with potential consumers, and in return boost those sales you're aiming towards."
Breana Cooney, Social Media & Marketing Coordinator at ShipStation
Read
You'll learn:
– Social media SEO definition
– Social media SEO tactics that will allow you to grow your organic reach
There are so many ways to get profit from your social media accounts. And one of them is to use them for SEO. This way you'll grow your organic reach as search engines also pay attention to what you post on Facebook or Instagram.
To get the most of your social media efforts, you'll need to know the tactics. Luckily, we do know 9, and we are happy to share them with you.
Read
You'll learn:
– How to block users on Facebook, Facebook Messenger, Twitter, YouTube, Instagram, and Snapchat.
– How to unblock users on Facebook, Facebook Messenger, Twitter, YouTube, Instagram, and Snapchat.
Sometimes we have to block someone on social media as a regular user or as a business. To handle this unpleasant task quickly, we've created step-by-step instructions for the most popular social media websites.
Read
You'll learn:
– How to create a social media content calendar
– The tools that are helpful in planning content
For those businesses that use social media as one of their communication channels it's vital to have a social media calendar. It's better to have content scheduled for the future.
Read the chapter to find out how to handle the whole planning process and what tools will be extremely helpful for that purpose.
Read
You'll learn:
– How to find out the right time for your business to post on social media
– What time works best for each social media
Read
You'll learn:
– the reasons why you should change your URLs;
– how to fiddle around with your social media account settings;
– how to change URLs on YouTube, Facebook, LinkedIn, and Twitter.
It's not enough to schedule content for some days, it's important to know when your content will perform the best. So, have a look at this chapter to find the answers.
Read
You'll learn:
– what options you have in 2020;
– what social media management tools to use for your purposes.
One of the best social media marketing tips is to start implementing social media management tools. They'll save your time, money and nerves as you won't have to remember what, when and where to post. You just schedule the content and it gets posted automatically in the estimated time.
Nastya has collected a list of social media management tools that will work for a small business as well as for a middle one. You'll definitely find tools for Facebook and Twitter, Instagram, LinkedIn, and Pinterest. It might be tricky to find one for Reddit and Snapchat though. But anyway there are tools for the biggest social media sites so you'll be able to reach that desired SMM growth.
To sum up
When you complete reading this guide, you'll get an understanding of how important social media marketing is for online businesses. And you'll know where to look for information in case you need it.
Meanwhile, we promise to keep updating this guide and to add even more valuable information for you. As much as you do, we also never stop learning social media marketing.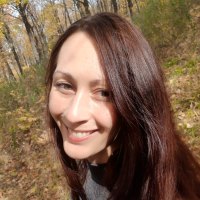 Maria Navolykina
SEO Content Specialist
Maria is an SEO Content Specialist at X-Cart. Once captured by digital and content marketing in her student days, she keeps living and breathing it ever since.
Subscribe to Our Weekly Newsletter to Get
Expert-Backed

Tips Straight Into Your Inbox

Awesome! You won't be disappointed 😉