←
Back to Blog
How To Change Your Social Media URLs
You probably haven't thought about your social media URLs – the address people see when they look at your social pages – since you created them.
Probably quite a lot has happened in the meantime. You might have started a business, which your URLs no longer reflect. You might have moved the city, and want your followers to know where you are based. Or you might have merely grown-up, and now feel embarrassed by the URLs that your teenage self chose.
In this guide, we'll show you how to create a custom social media URL. We'll cover four of the most popular social networks: Facebook, Twitter, LinkedIn, and YouTube.
You might think that doing this involves fiddling around with your advanced account settings, but in reality, it is quite easy.
Why Should You Change Your Social Media URLs?
But first, what are the benefits of changing your social media URLs?
Well, there are many. Your URLs are an important part of the SEO techniques you can use to make your pages rank higher and drive viewers to your channel, and studies on social media marketing continually point out the importance of relevant, snappy, and original URLs.
Personalizing the methods you use to communicate with your clients and customers can also make you look much more professional. Ideally, you should obtain an email address that is linked to your domain name alongside social media URLs that are relevant to your business, so that your online profile is consistent for all of your customers. And if you are using your social media accounts in a job search, you will come across as far more professional if they are relevant to your skills.
If you have employees, you should also change your social media URLs so that they're easy to remember and use. These URLs are used throughout your company, from your creator studio account to your business cards to your accounting software, and making them short and elegant can reduce the risk of costly errors.
Secondly, if you created your brand accounts or social media accounts back when you were a teenager, they probably give away a fair amount about you. Alongside hiding your IP address, changing your social media URLs can be an effective way of improving your online privacy and security.
I. How To Change Facebook URL
If you run an online business, giving your business cards left and right is not an option. Facebook, on the other hand, is one of the most important tools you can have in building a strong ecommerce community. Changing your Facebook URL so it fits your company well can improve the number of visitors your Facebook page attracts, whilst also protecting your privacy.
In order to change your Facebook URL, you have to change your username. But thankfully, that's pretty easy:
Log into your FB account, and then go to your 'Settings' menu.
Write your new URL in the "username" field.
It might be that the username you want is taken, but once you find one that is free to use, you can click "Save."
Go to your Facebook profile to view your new URL.
II. How To Change Twitter URL
URLs are particularly important for Twitter accounts because they are more prominent when people are viewing your profile. You might find that quite a lot of short Twitter handles are taken, but changing your own URL is not that difficult:
On the Twitter web interface, go to your Twitter profile by clicking on your photo in the top-right corner.
You will now see a drop-down menu. From the options there, select "Settings and Privacy".
On the next screen, you can change your username to whatever you want your Twitter handle and URL to be. There are some restrictions on the URLs you can use for Twitter, but the system tells you if the one you have chosen is allowed.
Then click "Save". This changes your username, your handle, and your URL all in one go.
III. How To Change LinkedIn URL
Your LinkedIn URL is not only important if you are job searching as most people would think, but it also helps you build an online reputation. Your Linkedin profile page should look as professional as possible, and so you should include both your surname and forename and potentially an indication of what you do for business.
Changing your LinkedIn URL is as easy as the other networks on this list:
Log into your LinkedIn account, and go to your profile page.
On the right, you will see the option to "Edit public profile & URL." Click that.
Under the "Edit URL" section on the right, click the pencil icon next to the current URL.
Type your new URL for LinkedIn, and then click "Save".
You can then check that you were successful by going to your profile page.
IV. How to Change YouTube URL
Changing your YouTube URL is a little more complicated than on other social networks. The site automatically assigns you a random URL when you first sign up, and you have to meet specific eligibility requirements in order to request a change.
This system now feels a little outdated and can be frustrating for businesses. Now that YouTube and Google are part of the same company, search results, Google reviews, and YoutTube videos should be integrated into one marketing package. With a random URL, it's not apparent that your YouTube account belongs to you.
Here's how to change your YouTube URL:
First, check if you meet the eligibility requirements.
Second, sign in to YouTube and click on your profile picture at the top right corner.
On the menu, click "Settings" then "Advanced Settings."
Now go to "Channel Settings," and click on the link "You're eligible for a custom URL."
Then you will see a "Get a custom URL" box and a list of the URLs you can choose from. You may have to add letters or numbers to make it unique.
Check the box to agree to the "Custom URL Terms of Use," and then click "Change URL".
Click "Confirm Choice."
A Final Word
Your social media URLs might seem like a small part of your social media presence, but they are not. The statistics on social media indicate that a carefully chosen, custom URL can improve brand recognition, and ultimately drive more traffic to your profiles.
Thankfully, changing your URLs for most networks is easy, as we've shown you above. Just make sure you change them again in 10 years when your business has changed once again!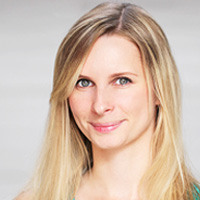 Helen Golubeva
Freelance SEO and Content Marketing Specialist
Helen is an SEO and Content Marketing Specialist. She has been creating and planning content for over 10 years, with 5+ years specializing in eCommerce.
Subscribe to Our Weekly Newsletter to Get
Expert-Backed

Tips Straight Into Your Inbox

Awesome! You won't be disappointed 😉