←
Back to Blog
11 Social Media Marketing Strategies for eCommerce Businesses in 2020
Before you start the actual creating of your social media strategy, try to understand what your expectations and objectives are. As soon as you come up with the answer to this question (and please, take your time, it's possibly the most serious one), it'll be much easier to come up with your perfect social media marketing strategy.
Firstly, you should come up with the answer to this question (and please, take your time, it's possibly the most serious one). After that, it'll be much easier to come up with your perfect social media marketing strategy.
How to create a social media marketing strategy?
To come up with a social media marketing strategy for your online business, you should find the answers to several questions first. As soon as you do, it'll be much easier to define your strategic direction.
1. Why is the presence on social media important for you?
We've already talked about the benefits of SMM (social media marketing definition included), so I don't think it's necessary to spend time discussing them. I'm sure you've already defined your social media goals. For example, you want to increase brand awareness and get more traffic to your website.
In case you're not sure what your goals are or if they are correct and suit the S.M.A.R.T. criteria, don't worry. When you complete reading this post, you'll know the possible strategies and the choice will be easier.

2. Who is your target audience?
Do you know who your ideal customers are and where to find them? If the question took you a moment to think about it, then you'd find our "How to create your buyer personas" guide really helpful. We all have to start from the basics anyway.
3. What are you going to share?
You should know your target audience's preferences and goals. The type of content also depends on the social media you use. And remember that you shouldn't share the same content on all the possible social media websites. We'll talk about it later.
4. When are you going to share?
Learn the social media strategy examples on posting frequency. It differs from one site to another. Plus, you should experiment with the format and time yourself. It's the only way to understand what works for your online business with your target audience on a certain social media website.
5. Where are you going to share?
There's a wide range of social media networks out there. Before you pick your social media channels, you should answer all the questions mentioned above, learn how to promote and sell things and services there. Here's what we've got on the topic:
Without these answers, you won't be able to set the right business goals. As soon as you're done here, start digging dipper, in the strategies that might work and skyrocket your business.
Social Media Marketing Strategies
Let's see what social media tips and tricks you may apply to improve your marketing performance after starting an online store.
1. Conduct a competitor analysis
There's no need to reinvent the wheel: one of the best marketing techniques is to just check on what your competitors are up to.
You should find out what social media sites they use, what types of content they post to different channels, how often they update their social networks, and what works best for them. Knowing this, you can compare your results and see if you need to implement something new to your content marketing strategy or make sure that you're doing everything right (or even better!).
A social media marketing tip: social listening is a perfect way to learn what people are saying about your brand and your competitors. This way you'll learn what users like and dislike, and that'd be a great source of new ideas.
It also might happen so, that totally different strategies will work equally well. And that's alright, too. In this case, you should base your decision on what works best for your online business. And you can always run a/b tests and check your hypothesis.
2. Establish the important metrics
It'll be better for your business if the whole social media marketing plan is data-driven. That's why you should decide which metrics are most important for you and then start tracking them.
You should base your decisions on something more meaningful than "Likes" and "Shares". They are important, but they are not the only ones you should pay your attention to.
To help you understand what metrics you should measure in the first place, please, check out the "Social Media Metrics" chapter. Everything you need to know about Engagement, Reach, Amplification, Referrals, Bounce Rate, Click-Through-Rate (CTR), and ROI is there.
3. Evaluate your existing strategy & Improve it if needed
Here come the metrics we've been talking about earlier. Check them to see if there were any changes, both positive and negative, try to understand the reasons, make changes if you think it's necessary.
Don't be afraid to recognize that something is wrong with your current strategy. That's alright if you try and fix it.
4. Check relevant statistics
When building your social media strategy do not ignore social media statistics. If you know the trends, your strategy won't be outdated and will actually bring you the results.
5. Create new social media accounts & Work on the existing ones
If you don't have an account in one of the networks where your target audience is — create one. If you are not satisfied with the existing one — improve it. You may have the wrong-sized icon or an irrelevant bio, or the whole strategy may be wrong.
6. Content strategy: Own & Curated social content
Content is something that your whole promotion strategy is based on, so there is no way you'd ignore this part, right?
We all know that your content should be engaging and not overly promotional. What else? Well, when it comes to promoting your blog posts on social media, don't expect high click rates immediately. But it's okay to share the news and some helpful and educational info.
User-generated content (UGC) is one of the best things out there for many reasons: it proves that you actually have happy customers, that you provide great customer service (still don't forget how important word of mouth marketing is), and it lets you engage with your existing clients by tagging them and using their content.
Facebook and Instagram are pushing video content, so if you've got resources make sure you spend them on creating videos. Just make sure you've picked the right video marketing strategy.
And it's always nice to see the people that are hiding behind the brand. So creating social media posts that show customers what is going on inside your company might be a good idea, too.
And don't hesitate to share curated content and tag those who created it.
7. Look for inspiration
Sometimes you face a crisis — no ideas of what to post next. Seems like you've shared everything you had and everything you knew. Don't panic! Find accounts that you adore, see what your followers like, and adopt the ideas for your brand.
And you can always ask your followers about what they want and expect to see. Probably, it is the best thing you can do as you'll be sure that users do want to see this or that type of content.
8. Engage with your audience
If someone likes your post — like theirs. If people share your content — like the post and at least say "thanks". This is your opportunity to get some feedback and to learn more about your followers.
Remember that your potential clients often use social media to contact you, so don't ignore the messages and comments you get there. Also, social media work as a support chat — don't miss the chance to help your clients solve their problems.
9. Pick the right time to post
When you pick the best time to post, keep in mind that it should be the best time to engage, too. That's right. Users expect to receive answers right away. So you should be online at the same time when they are.
10. Use social media calendar
Create a content plan for the future. At X-Cart we use a social media management tool where we schedule the posts so they get published automatically.
Here we've got 4 types of content that we mark this way:
Own Content (OC)
Curated Content (CC)
CTA (Call to action)
Socialize
For example, you may divide your content this way:
OC — 45%
CC — 45%
CTA — 5%
Socialize — 5%
This is not our actual strategy, just an example to give you an idea. You can find out our working strategy in the social media resources guide.
Think of what works best for you.
11. Social media SEO
One of the best things you can do is to learn about social media SEO and implement the knowledge into your digital marketing strategy. Social media profiles rank in search engines, and you can not ignore this fact. So keep your accounts active.
How are you going to execute your strategy?
It's NOT enough to know how to create an online store and offer your products or services there. You should also know how to market on social media to win the competition.
In this post you've learned the main questions every business owner should answer before deciding on the strategy, and the actual strategies that you may consider for your marketing campaign.
I've shared a social media strategy plan template that'll let you define and implement the marketing strategy that will actually let your business blossom.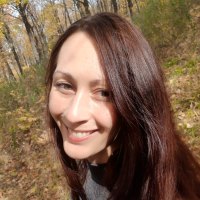 Maria Navolykina
SEO Content Specialist
Maria is an SEO Content Specialist at X-Cart. Once captured by digital and content marketing in her student days, she keeps living and breathing it ever since.
Subscribe to Our Weekly Newsletter to Get
Expert-Backed

Tips Straight Into Your Inbox

Awesome! You won't be disappointed 😉