←
Back to Blog
What is Quora: How to Use It to Sell Products Online in 2021
People all over the world are looking for free ways to get organic traffic to their eCommerce websites and to grow their brand awareness. And I think I've got the answer here: Quora. Do not underestimate it.
Probably you think something like "C'mon, it can't be helpful" or "Okay, I like Quora but how do I use Quora for my eCommerce business?" or even "What is Quora?"
Don't panic. You're in the right place to find all the answers as I've tried to collect all the Q&A to create a decent Quora for beginners kind of guide.
Let's see what we've got here.
What is Quora — Learn the Basics
Before I share all the Quora marketing tips that our team uses to promote X-Cart, let's discover the basics: we'll see what Quora is, how it works, and why people love it so much. I'm sure that after reading this part you'll see its benefits and become less skeptical about promoting your eCommerce site there.
Definition
Quora is an American Q&A site where people from anywhere ask and answer each other's questions. Users can upvote the answers to thank the author or to make it clear for others which answer brings more value.
Who owns Quora?
Quora was written in Python and founded by two former Facebook employees, Adam D'Angelo, and Charlie Cheever back in June 2009. They are the key people on Quora. The Quora's headquarters address is Mountain View, California, US.
What does "Quora" mean?
The word "Quora" means nothing specific, really: question (qu.) or (or.) answer (a.). Yep, that simple.
There are also a number of Latin meanings:
the faux plural of quorum (even though quorum is already the genitive plural ofqui/quod)
quod + forum –> a medium to ask multiple questions
question + forum -> a forum for questions
question + agora -> an open space where questions are asked
Guess where I found those answers. You'll be astonished.
I found them on Quora!
How does Quora work?
People come to Quora seeking for an answer. Or to share their expertise on this or that topic and building credibility as thought leaders. There's plenty of Quora topics so every person can find some questions to answer.
There's a search bar where you can find questions related to the topics you are interested in. You can subscribe to topics, too. This way you'll see new questions and you'll be the first to answer (this is one of the Quora marketing tactics).
Here's how your Quora feed is generated:
The more people upvote your answer the more often other people see it. But sometimes it doesn't work this way. Quora's algorithm is somewhat mysterious.
Once I was promoting our post on the best logo makers and the answer got over 23.6k views and over 170 upvotes. And the more upvotes it got the more views it received. I did not buy Quora upvotes, I swear!
By the way, here you can find my answer. Frankly speaking, it's not the best answer of mine. I didn't spend an hour writing it. Moreover, I took the examples of my colleague's guest post and just gave the link to our blog. And you know what? It did work.
Who uses Quora?
Everyone uses Quora. People who want to find the answers but are too busy to Google. Business owners and marketers promoting products and services. People who want to kill some time on a train, you name it.
What is it used for?
The purposes vary: just to spend time reading other people's stories, to find out answers to serious questions, to promote a business, to get more traffic, to use Quora for SEO, etc.
For example, except for writing for Quora, I enjoy reading answers about funny cultural features. Today Quora digest offers me this question:
Why should I care about Quora?
You should care about Quora if you're looking to promote something. And Quora gives you a priceless opportunity to reach your target audience for free and to raise your brand recognition as well. BTW, search engines adore Quora answers.
Using Quora as a part of your content strategy along with other social networks like Facebook or Twitter is a great idea. If you are not sure what your content strategy is or should be like, check out our guide and create the right Content Marketing Strategy.
Is Quora a reliable site?
I'm positive about two things: Quora is made by millions (!) of users and you can not fully trust it. Reading several answers to the same question can give you an idea of what is right. Just like checking out customer testimonials on a product you'd like to buy.
So, is Quora a reliable site? Yes. But either way you slice it, you shouldn't neglect fact-checking if we are talking about something important.
What are the Quora alternatives?
I'm not sure if it's correct to call these websites Quora alternatives but they look quite similar to me:
Wikipedia
Reddit
Medium
Stack Overflow
Is Quora free?
Quora is free.
Of course, there is a way to spend money on Quora. It allows users to create ad campaigns. But it's optional anyway.
Is Quora liberal?
I'll be honest: I'm not sure about how I should answer this question. And of course, I decided, so to say, to "Quora" it. You'll find the answer here.
Getting Started With Quora
How to Set Up a Quora account?
Like every other service, Quora offers you to sign up using your email address, Google or Facebook account. Once the registration is complete, you can subscribe to topics and to people who you think are good at something, ask & answer questions, fill in your personal information, add a link to your bio (for example, a link to the website you want to promote). You'll also see your profile statistics, etc.
I prefer to log in using my Google account. It saves me time and I don't have to recall another password every time.
How to delete my Quora account?
Deleting your Quora account is not tricky at all. At first, you should go to Settings.
Then you tap the Privacy button.
And you scroll it to Delete or Deactivate Your Account where you pick either you want to deactivate or delete your profile. To complete the task you'll have to recall your password.
That's it!
How to Use Quora for Marketing?
Now that you are familiar with Quora itself, it's high time for the next step — Quora marketing tips. It's not completely clear how you should market your business on Quora, the algorithm is carefully hidden. But we've got some clues and I'm going to share them with you. In fact, all the success depends on how precisely you reach your target audience and how many people see your answers. All the tips will be dedicated to understanding how these mechanisms work on Quora.
Position your brand as a leader
Every day thousands of people look for information about your industry, which is an awesome opportunity to grow your brand recognition. How? As you've already filled in your personal information, I bet you've mentioned your company name there as well. So every time you answer a question related to your zone of expertize, people see your brand's name. This is how you can build your authority. It's also a good thing to get the "top writer" status. I could only achieve "The most viewed writer" several times. And of course, your answers should bring value — this is the best way to show that people in your company know what they are talking about.
What is Quora Digest?
Quora Digest is a daily email containing a set of questions asked by Quora users with one answer that is deemed the best answer given a certain ranking requirements.In fact, "getting to Quora Digest" is the answer to many questions related to getting views and upvotes. For us, it did work. I'll show you some proof. For example, back in February, we were getting over 50K views and almost 500 upvotes on Quora. We never bought any advertisements. We were just writing answers. Well, some decent answers, I should say.
That time I used to write 3 posts daily, and I'm sure some people answer more. Most of them were long reads with helpful information and a link to our blog post in the end with "find out details" kind of button in the end. This is how I became the Most Viewed Writer in eCommerce related topics.
Most of the time my answers were seen by 2,000-10,000 people per time. But sometimes I was lucky and the numbers were enormous: 65,000+, 100,000+, 120,000+, and even 450,000+ people!
Quora gives you awesome opportunities to promote your business for free. Just get the ball rolling!
Tips for answering questions on Quora
I've written over 300 answers on Quora so here are some of my Quora tips:
Your answer should be relevant. I know how attractive the number of a question's followers is. But if you have nothing to share about, let's say, CMS for e-Commerce, then don't answer the question. Even if you think that there's your target audience there.
Create a structured answer. Some people just add plain text and think that it's okay. But let's face it: people like when everything is sorted and organized.
Format your answers properly. Look at the example below: I used a bulleted list, bolding and italicizing. I also divided my text into parts to make it easier to read.
Add pictures & examples to become Quora's top writer. In this answer of mineI didn't craft a big text or something. But I used pictures to illustrate what I was trying to say. And look at the impact — 23.7k views and 179 upvotes!
Add the link to your website. The most important thing is not to violate Quora's policy. How? Try to add only relevant links. And it doesn't really matter where you add it — it might be at the end like in the example above, or in the middle like here:
Best time to post on Quora. It just doesn't exist. So answer whenever you have time. But I'd recommend not to post on weekends (judging from my statistics only).
Pick a question with a big number of subscribers. For example, our fav topic is starting an online store. And of course, when I saw a question that had 1.8k of followers I used the opportunity to share the link to our guide on how to start an eCommerce store. So you should do it, too.
How to get more upvotes on Quora?
There's no general advice about getting more upvotes on Quora. But here are the tactics that worked for me:
Write a one or two-sentence answers;
Write a long detailed answer that fully answers the question;
Pray your answer gets to Quora Digest;
Ask your friends and family to upvote you ?
How to get more views on Quora?
One of the main points of the whole Quora strategy is to get noticed. How?
Wait until your answer gets to Quora Digest;
Write a helpful answer, support it with several links (not only to your website);
Notice that this one got only 10 upvotes but it has 13,9k views — it means that the amount of upvotes doesn't always correlate with the number of views your answer is getting;
Create an answer full of examples (like mine describing the worst logo designs);
Write a short hitting-the-target answer.
How to get traffic from Quora?
You can pay for traffic or you can do your best to get traffic for free:
Add links to your Quora answers;
Mention your company/service/product without a link;
Suggest edits to top answers. You can edit any answer, but there's no point in wasting your time on an answer that has only 36 views. So what you should do is to find top answers and suggest edits. Relevant edits. I'm talking about adding your link to someone's answer.
You press the "Suggest Edits" button and improve the answer. Then your edits will be sent to the author's approval. I know it sounds pretty easy. The hardest part is to find the author who agrees to add your link. But you can still try.
Track analytics
It's not like Quora offers some magic tools for tracking analytics. But it still has the basics that you need the most. You can track the amount of views you've got in a day/week/month/3 month/year/all the time. You also see how many upvotes and views this or that answer has. This way you'll see what type of answer works better for you.
How Can Brands Use Quora?
After you discovered what Quora is and how it works, let's create a step-by-step plan so you could start using Quora for your business promotion and even for selling online right there.
1. Create your first Quora profile. Fill in your personal information, mention your experience, position, don't forget to add your company name and the link to the website you're looking to promote. Upload a nice photo.
2. Subscribe to the topics you think are interesting for your audience. See what people ask and how they answer. Notice the most successful answers. Try to understand why they are upvoted.
3. Look for the proper answers, don't reply to each one you see. Try to answer the ones that have a high number of subscribers.
4. Answer the questions adding valuable links. Be helpful. And of course, follow the tips from the part below.
5. Answer the questions adding promotional links. Of course, it's cool if your links are both helpful and promotional. If you have a blog — perfect, use your blog posts. If you don't — it's alright, too. Just make sure you don't violate Quora's policy.
6. Use Quora to help your users. If you see a question about your product, be the first one to answer. Probably, you'll have to ask your support or sales team to do it. Reach your clients everywhere they go. That's the point of the omni-channel approach.
7. Repeat steps 3-6 until you reach your goals. Promoting your brand on Quora is not a one-day thing. You should do it constantly.
I think the system is pretty easy. The hardest part is to stick to the plan.
To Sum Up
I feel like I've shared the most important tips on how to promote your online business on Quora for free. All you have to do now is to follow the plan and start building relationships with your Quora audience. As for me, I'm going to write a couple of more answers on Quora. See you there. 😉
P.S. Follow me on Quora!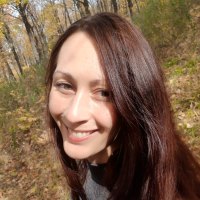 Maria Navolykina
SEO Content Specialist
Maria is an SEO Content Specialist at X-Cart. Once captured by digital and content marketing in her student days, she keeps living and breathing it ever since.
Subscribe to Our Weekly Newsletter to Get
Expert-Backed

Tips Straight Into Your Inbox

Awesome! You won't be disappointed 😉