Boost Your eCommerce Store Sales with the Right Content Marketing Strategies

"Build it, and they will come," is a line from the classic movie, Field of Dreams. If this were just true of eCommerce stores. Unfortunately, it's not.
You can have an amazing eCommerce website and incredible products, but if no one knows about you, what's the point? You can sit there, place a few ads, create a Facebook profile (and use some of its selling strategies), and do a few other random things, but at best you will get an occasional visitor who may make a purchase.
It's a crowded eCommerce world out there, and you will have to work hard to market your store. Random activities won't work. You need an overall content marketing strategy — one based upon your goals, consumer data, the most popular platforms for your niche, SEO, your budget, and much more.
Here Lies Your Solution
As an entrepreneur, you are probably not well-versed in content marketing. This article is for you. Here, you will learn about all of the content marketing venues and best practices that can go into an overall growth strategy that will boost your sales.
So Just What is a Content Marketing Strategy?
Every word, every visual you create and place somewhere online is content. It includes your website, your blog, your social media posts, your paid advertising, and any interaction you have with an online user.
The strategy part comes in when you design an overriding plan for your content. This content marketing plan must be based upon questions you ask yourself.
What is your major message?
Who are your target customers?
Where do those customers hang out online?
What are those customers' needs that you can meet and problems you can solve? This is your value.
Who is your competition?
What is your competition doing to attract customers?
The answers to these questions will let you develop a plan for your content marketing. Get out a piece of paper and write down the answers to these questions. If there are any you cannot answer, you have some work to do before you write another piece of content.
Your Website is Your First Content
Starting an online store is a major undertaking. Before you open for business, you have lots of work to do. You already have your products/services identified; now the other big decisions relate to those question listed above. Especially as you design a website — your first piece of content.
You select a platform and then must develop your website. You can choose to create your eCommerce site on your own, using any number of great tools, such as WordPress. Or you can hire a designer and developer to do this for you. Whichever choice you make, you have to be in charge.
You want to provide an amazing user experience, and that involves several elements:
You have a buyer persona. That demographic drives the tone and style of your site content, as well as the language you use.

You want a mobile-first design. Consumers today are busy and on-the-go, and they use their mobile devices more than PC's.

You need a site that loads quickly and provides easy navigation, as well as seamless purchase and checkout procedures.

You want to optimize your store for search engines. And the content you create for your store must include keywords and other optimization tactics that will allow search engine crawlers to rank you.

Content Strategy Continues with Identifying Topics for Other Content You Create — Here's how That's Done
If you have answered the questions above, you know what your target audience wants and needs. It is your job to "prove" that you can give them that, as well as solve their problems with your product(s). Here's a quick content strategy example:
A Company That Got It Right
Dollar Shave Club started its online store with a target audience of millennial men. What did they need? A solution to the inconvenience of remembering to buy razors or the prospect of having to use dirty, old razors because they forgot to stop at the store. Yes, the company sells razors, but the real value to the audience is the convenience of a subscription — getting those razors delivered to their door once a month.
For $2500, the founder created an explainer video that spoke to the value, not the razors per se. It actually went viral, and the rest is history. The company has expanded, offers all sorts of personal care products, and its content still focuses on solutions, not products (of course, there is great humor as well).
So, if you are asking what is a content strategy, you can begin with this as a concept. Your topics must address audience needs and problems and speak to value, not product.
Where Do You Find Topics?
Begin with Google. Type in some search terms such as "news about [your niche]" or just some keywords related to it. The search results may bring up some topic ideas.

Check out your competitors' blogs. Again, you can search by keywords. But an even better source is Buzzsumo. Here, you can type in keywords, and the results will show the most popular content in your niche, including blog posts, videos, etc., many from your competitors.

And you can just access the websites, blogs and social media accounts of those competitors.

As you read content that others have created, think about how you can make it better. And think about offshoots of that content that may provide value to your audience. Your goal is to write content that is much better than theirs. If you feel inadequate, there will be resources provided a bit later.

Check out vertical niches — that is, those who serve the same audience you do. If, for example, you sell gardening tools, look at the blogs of landscapers and nurseries. If you sell home décor, check out interior decorator and design blogs.

And here's a novel idea. How about asking any current customers what they would like to learn or know?

Find influencers — those individuals who are considered experts in your niche. Access their blogs and social media accounts. Start participating in discussions; look at the topics they choose to write about. (More about influencers later).

The Next Step — Crafting That Amazing Content
You know your audience; you know where they hang out online; you know the hot topics for content in your niche. Now comes the real work — crafting that content that will "work" for your blog, your social networks, your emails, and even your paid advertising.
The Blog
Here you want lengthier content pieces, and your goal is to educate, to entertain, and to inspire. These are the pieces that you will drive your audience to from other places.
Know this: your content must be creatively written, must have stunning headlines, and must include visuals and videos. Consumers are picky these days. And they are also in a hurry. They want content that keeps their interest, that allows them to "see" more than reading, and that they can find useful right now, as well as share with their communities.
This is tough. If you are not creative, witty writer, then find others who are. There are plenty of sources for this, both to find great copywriters and content marketing tools to help you create content.
Rewarded Essays: This is a reputable writing service with a large department of creative writers and journalists. They have strong expertise in content writing.
Freelancer: This is a comprehensive site of freelancers, many of whom are creative content writers. You can check out samples of their work.
Hot Essay Service: Another writing service with an exceptional copywriting department.
Canva: a great tool that makes creating graphics and other visuals. The earning curve is really small — it is software for beginners.
Grab My Essay: This service was initially meant for students who find themselves under stress. Now, though, they offer all kinds of writing services — from resumes to blogs to marketing content.
Bufferapp.com — this blog reviews the easiest video-making software. Reminder: your video production does not have to be professionally done. Consumers actually like a less formal and personal video. It makes you seem "real" and genuine.
Supreme Dissertations: While this company began as a writing service for college graduate students, it has expanded over the years and now produces stunning business writing and content marketing pieces.
Thrive Themes here is a listing and review of tools you can use to generate engaging headlines and titles for your posts. Headlines are pretty critical since they are what motivate a reader to move onto your post or email.
Rated By Students: This review site provides evaluations and reviews of top-notch writing services, including assessments of their copywriting departments.
Keep in mind that there are definite trends in content that you will want to incorporate. These include such things as video, of course, but also newer technologies, such as AR/VR.
Another key element in your blog content is SEO. Google has developed new algorithms that involve a lot more than mere keywords. In fact, SEO has become much more complicated, involving lots of hard work if you do it on your own. It will be a wise move to access some SEO tools, developed by experts who know far more than you and use those tools for better indexing and rankings.
Social Media Marketing Content is Not a Blog
This is a very different medium from a blog. Social media platforms should be used to gain brand recognition, develop relationships with target audiences, and drive those audiences to your website and blog. And when you get that traffic, your SEO is impacted as well.
If you've done your research and know where your audience hangs out, you are ready to craft content specifically for those couple of platforms.
Note: you cannot do social media marketing well, if you try to hit all platforms, just hoping that potential customers will find you. You need to pick only two, three max, and focus on establishing a regular and consistent presence there. Here is a rundown of the types of content you will want to craft for each of the major social media platforms.
1. Facebook: While "older," Facebook still commands the largest social media use. And, they are continually innovating to become business-friendly. You can develop a large following if you post regularly and you focus on relationships and providing value, not selling your products. You might want to think about learning to use Facebook Live, to run video sessions; and you should certainly incorporate user-generated content. Check out the Facebook pages of ModCloth, Jack Daniels, and even Dollar Shave Club.
User-generated content results in lots of great conversations and discussions and keeps a loyal customer base that is also willing to share.
2. Instagram: Instagram is a visual medium. Here you can feature products if you have great images for them, and even customers using those products. Instagram videos are now pretty "hot" too. And given that conversations can be started, this is another way to develop personal relationships with followers.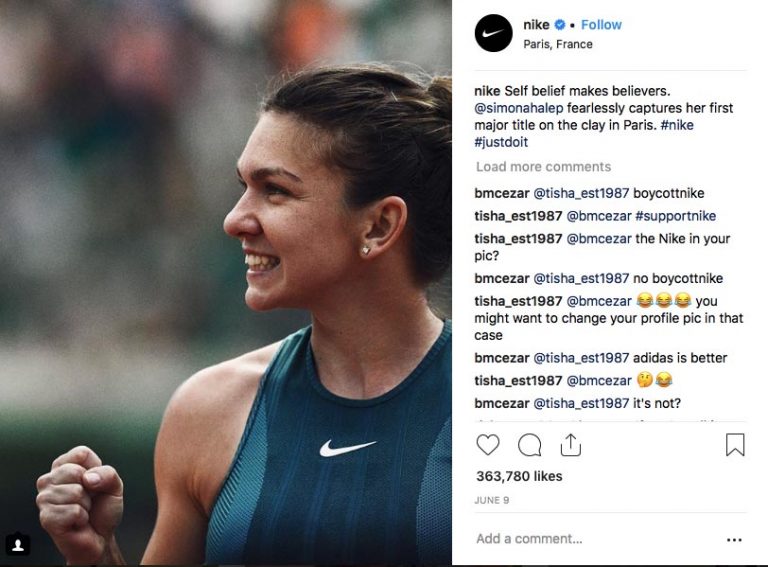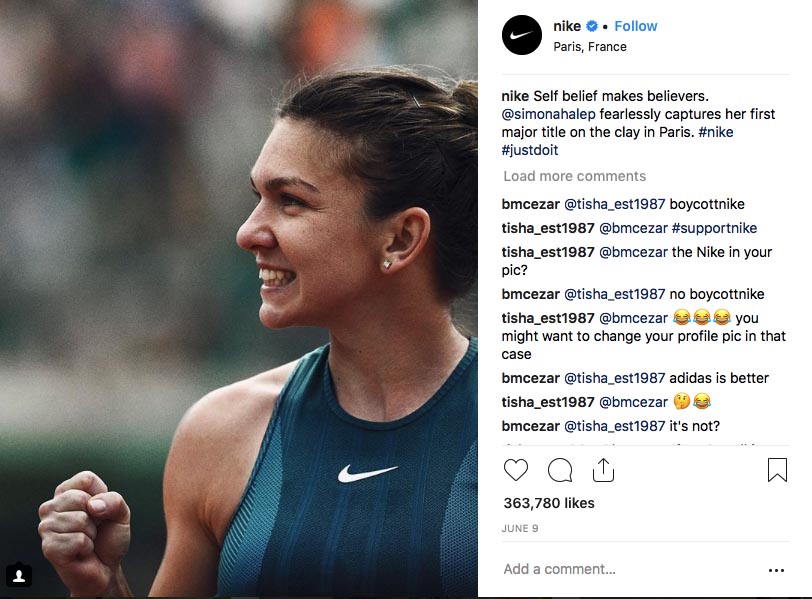 The other great thing about Instagram is that the use of multiple hashtags (think keywords) will let searchers find you. And there is also the ability to buy sponsored shout-outs and recommendations — this will increase followers.
3. Twitter: here, you can give short descriptions of your content that you have on your eCommerce site or blog and drive readers to those places. It's a great way to let followers know that there is new content they may be interested in.
4. Pinterest: another primarily visual platform. What you are interested in here is that viewers will tag your product or images, and then these will show up on their walls.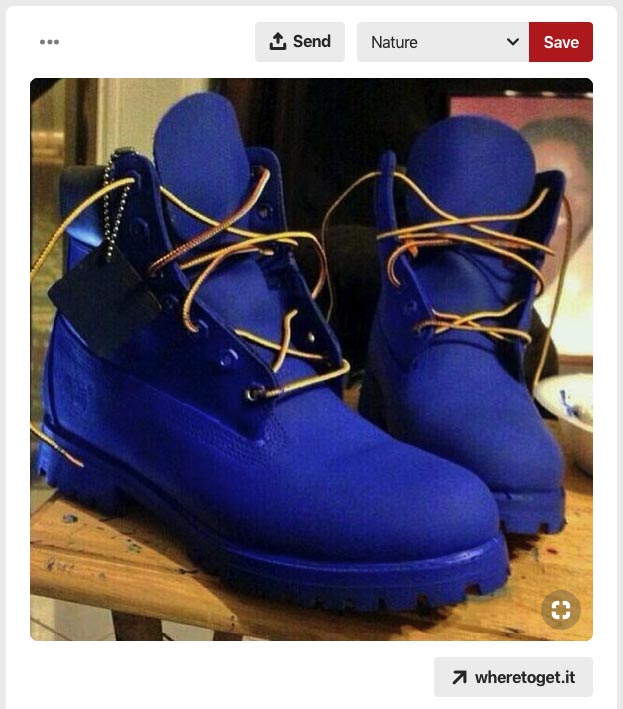 This will create an automatic link to the product page on your eCommerce website. This constitutes a backlink, and search engines do monitor backlinks.
5. YouTube: Videos are hugely popular with audiences. If you can create engaging and entertaining videos — how-to's or explainer pieces — you can drive viewers to those from your site, blog or other social media posts. And viewers who find your videos entertaining, highly informational, etc. will share them.
6. LinkedIn: LinkedIn is a professional social media community and is far more appropriate for B2B marketing content. You may want to consider LinkedIn if you want to become known as an "expert" in your product niche. But it is a great amount of work and may better be left as a B2B content marketing strategy.
You Want Backlinks for Sure
Backlinks occur when consumers access you from links that have been placed in other places. And they are a big SEO factor. But, let's qualify this a bit.
Links that you place yourself, from your social media platforms, for example, are not that valuable. But links that come from reputable experts and influencers in your niche are. These are considered high-value backlinks, and search engines love them.
This is a process that takes time. What you need to do is this: Identify the big players in your niche. Follow them on social media; access their blog posts; participate in discussions. Over time, that expert or influencer will recognize you as a regular follower.
At this point, you can nurture the relationship by asking to re-post one of their posts on your blog. And, if you have an amazing piece of content, you can then ask if that expert will post it.
You can also seek out reciprocal relationships for backlinks but be very careful. These arrangements must be made with reputable and related sources, or you may actually be penalized by search engines.
You should also submit your best posts to general sites that are highly respected — Huffington Post, Forbes, Entrepreneur, Business Insider, Inc.com, Buzzfeed, etc.
Access these sites and review the content submission requirements. Don't become discouraged with rejections. Keep at it.
Become an Expert Yourself
This, again, is a longer-term process. But there are a few things you can do to work toward this.
Get on Quora and start answering questions.

Get on Reddit and offer value, not product sales.

Craft podcasts and webinars.

Keep commenting on the content of related posts.

Create a video series that is instructional in your niche. Market it on your social media platforms, through your emails, and even through targeted paid advertising. In this article you'll find out a few more ways to market your videos.

Are You Overwhelmed?
This is all a lot to absorb.
But here's the thing: you have to have a digital content strategy. Without one, your online store will just sit there.
All of these elements of online content marketing are important, but you can't just dive in and attack them all at once. Choose one or two of these strategies, implement them, and then move on to the next ones. Be consistent, be committed, use the human resources and the great content marketing tools out there, and your store will become profitable.
Subscribe to Our Weekly Newsletter to Get
Expert-Backed

Tips Straight Into Your Inbox

One email a week, we promise.

Awesome! You won't be disappointed 😉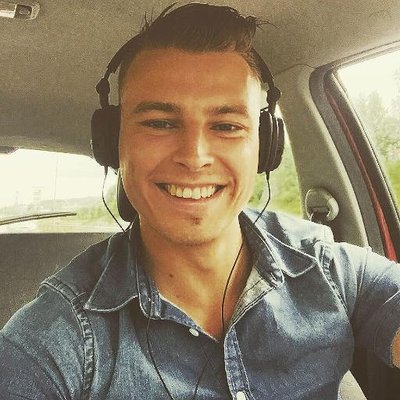 Norman Arvidsson
Independent Writer and Entrepreneur
Norman Arvidsson is a CCO at several companies. He develops content marketing strategies and manages editorial calendar there. You can find him on Twitter.