Create an Authentic Online Presence with a Scalable B2B eCommerce Platform
Stake your claim in the $7.7 trillion B2B eCommerce market and convert B2B & B2C prospects into contracts.
Gain Your Advantage with the B2B eCommerce Software That Meets Your Unique Needs
Over the last few years, B2B digital commerce has become twice as big as B2C sales. At the same time, B2B buyers have evolved dramatically. In fact, 93% prefer buying online rather than from a salesperson in-store. Most prefer an omnichannel approach that provides consistency, ease of access, and seamless customer experience across all channels.
Because B2B shoppers expect more from their transactions than in the past, having a robust B2B eCommerce software is a must-have to establish a better relationship with these companies. X-Cart allows you to satisfy your B2B and wholesale buyers' expectations, while streamlining your customers' sales and ordering processes.
Because B2B shoppers expect more from their transactions than in the past, having a robust B2B eCommerce software is a must-have to establish a better relationship with these companies. X-Cart allows you to satisfy your B2B and wholesale buyers' expectations, while streamlining your customers' sales and ordering processes.
One Solution to Meet ALL Your Needs
X-Cart B2B eCommerce solution is designed to scale as your business grows. There are no restrictions on the number of SKUs, staff accounts, or visitors to your eCommerce site. Grow your brand with confidence and ease.
Technical Experts Build What You Need
A detailed B2B process should not be an obstacle to your success. With our technical experts and strategic leaders on your side, launching a robust B2B eCommerce store is seamless and stress-free.
Your Safety & Security Is Our Priority
X-Cart is PSD/SCA ready and compliant with PCI standards. Enterprise-level security measures like daily backups, DDoS monitoring, vulnerability patching, and 3D Secure ensure your B2B eCommerce is protected against hacker attacks and fraud.
We're here for you and your clients!
Our B2B solution advisors always have your back — 24 hours a day. Need help developing a piece of your store or have a question on best practices? Ask us! Rely on us the way your B2B customers rely on you.
Create Effortless, Authentic B2B Shopping Experiences For Your Customers
Seamlessly Connect to Your
Third-Party

Software With Native Integrations

Our scalable B2B eCommerce solution is meant to easily integrate with your existing systems with just a few clicks. Whatever technology you already use — ERP, CRM, or OMS — our pre-built integrations will allow you to deliver a modern-day shopping experience, instead of settling for a compromise. If none of our ready-made apps fit your needs, no problem! Our tech experts will give your eCommerce store all the automated functionalities you wish using our API.
Automate Shipping, Returns, and Fulfillment
Deal with mundane tasks using automated real-time shipping quotes. Optimize workflow with customized shipping rates, flexible returns, and fulfillment options.
Automatically Sync Your Store With Other Sales Channels
Easily sync your B2B eCommerce site with other third-party systems and sales channels like eBay, Walmart, Amazon, and others.
Leverage Marketing Automation
Streamline and measure your B2B marketing and sales funnel with such tools as Salesforce and Mailchimp.





Easily Deal With Complex Workflows
X-Cart shopping cart solution offers an extended set of add-ons that help handle complex workflows like inventory management, fulfillment, payment processing, shipping, and customer service.
Predict Revenue With
Re-Orders

and Subscriptions

Forecast future income and let customers predict their expenses, allowing for subscriptions and recurring purchases with the native PCI Level 1 certified payment application. Accept ACH as easily as credit cards, or offer any other popular checkout method.
Authorize Purchases & Accept Orders in All Formats
Large-volume B2B purchases generally require a more complex approach. With X-Cart, you'll be able to accept orders in various formats such as email, phone calls, or electronic orders; pre-authorize them or charge immediately.
Improve & Automate Your Quoting Process
Boost sales efficiency with custom quote management and Configure Price Quote (CPQ) software. It ensures quick quotes even for complex orders and eliminates the risk of manual mistakes.
Use Memberships & Wholesale Pricing to Your Advantage
Assign permissions and limits to various user roles and enable wholesale prices for your B2B products.
Make Bulk Updates
Bulk edit your inventory information, tags, prices, and shipping settings via a CSV file.
Kickstart and Scale an Online Marketplace
X-Cart's native multi-vendor functionality will let you easily launch and grow an online marketplace, automate revenue sharing & manage vendor payouts manually, and handle complex B2B orders & returns.
Set the Pace With Hundreds of B2B Marketing Tools
Your B2B business needs a carefully curated strategy to stay competitive. Improve the effectiveness of your B2B marketing efforts by equipping your eCommerce store with powerful features that will move your business to the next level.
Lightning-Fast Search and Filtering
Our native CloudSearch app goes beyond a simple search, delivering a user-friendly shopping experience. By instantly providing your shoppers with more relevant search results, it boosts conversions by up to 20%. Support for multiple languages, spelling corrections, suggestions, and synonyms will ensure your products get seen.
Extended Rating & Reviews System
There's no doubt about the importance of reviews in the B2B buying process. Gaining an impressive B2B online reputation is more attainable with pre-built integrations like ShopperApproved and TrustPilot, integrated into X-Cart.
Know Your Audience and Performance
Just like any B2C eCommerce company, your B2B business needs robust reporting and analytics tools to succeed. They'll help you gain more insights into your website performance and launch effective marketing campaigns.
Boost Profitability with Price & Customer Segmentation
Automatically segment your pricing down to the SKU level for each individual shopper or customer group. Capture more value by making your campaigns more targeted with B2B customer base segmentation.
Create a Seamless Omnichannel Experience
B2B shoppers expect a native omnichannel experience just as much as the business to consumer community. With X-Cart automation and personalization tools, engaging customers has never been easier.
Sell Effectively, Regardless of Your Business Model
Whether you are a distributor, retailer, reseller, or manufacturer — the X-Cart wholesale eCommerce solution will provide you with all the things you will need: robust catalog management systems, viable options for promotion & content, plus order management solutions.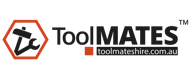 X-Cart Solution Services at Your Fingertips
Take advantage of our first-class expertise to build an online presence that grows with you, not against you. Streamline your B2B business processes and customise our shopping platform to your unique business needs with custom website design and development, SEO consulting, quality assurance testing, and other solution services. Ensure your B2B eCommerce store is reliable with our speedy & secure VPS hosting.
Efficient, knowledgeable, and a pleasure to work with! Our primary contact/project manager took the time to get to know our business and our site in detail which was incredibly helpful for creating our new online presence!
They made all my thoughts and wishes for my website+booking system into reality. The result was even better then what I could hope for. They deliver on all the deadlines and they solve my issues and handle my questions almost around the clock.
Blog & Resources
(opens in new tab)
Does your company have a winning B2B marketing strategy? In this blog post, you'll discover seven proven marketing techniques that will help you drive more revenue right away.
Customers Utilizing
X-Cart

B2B eCommerce
Ready to Build a Robust B2B eCommerce Website?
X-Cart will provide you with all the necessary resources to help you create a compelling B2B customer journey and generate more B2B sales.
Or connect with our B2B marketing and sales experts at 1-800-657-7957.