7 Best B2B Marketing Strategies That Drive Record Sales

Does your B2B company have a winning marketing strategy? Historically, this is something with which such companies have struggled.
One of the main problems that they face is continuing to rely on outdated modes of communicating with current and potential clients. Showing up at trade shows, passing out pamphlets and making cold call after cold call simply aren't good enough in today's incredibly competitive climate.
This means that new B2B marketing strategies are an absolute must. These strategies may include an ecommerce website, a social media presence and knowing your clients inside and out. Thousands of ideas for driving sales are out there, but how do you know which ones really work?
Read on to discover 7 proven marketing strategies that are made for B2B agencies. First, let's take a closer look at why B2B organizations need a marketing strategy, perhaps even before starting an online store.
What Is a B2B Marketing Strategy?
While many businesses must market directly to consumers, others do not provide products and services to end users. Instead, they sell to other businesses.
These organizations can use many of the same marketing strategies that are used by companies that target consumers. When a B2B company is considering building an ecommerce platform and wants to attract more customers, it's critical to consider the classic sales funnel.
Of course, your organization's sales funnel isn't necessarily identical to the sales funnel of another organization. Some B2B companies even have multiple sales funnels for the various industries they serve.
Most sales funnels look something like this: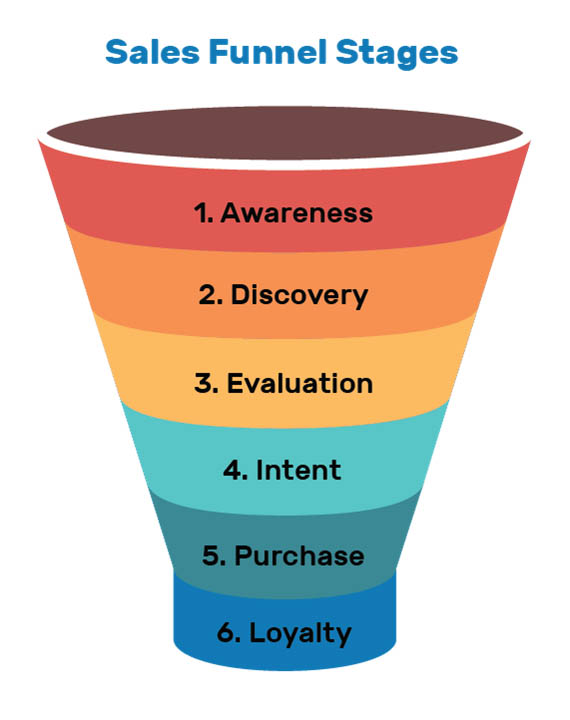 Your company's B2B marketing strategy begins with an analysis of its sales funnel. This helps to define your organization's sales cycle and the common experiences that clients go through as they traverse the distance between brand awareness and making a purchase.
Building a marketing strategy requires focusing on lead generation at every step. This is the process of converting a stranger into a lead that eventually becomes a customer. With persistence and excellent service, that one-time stranger may soon become a promoter, and that is at the heart of all marketing efforts.
Platform Considerations
Before diving headlong into the marketing strategies, let's talk about building a website with different ecommerce platforms for a quick minute. Picking the right one is important. While no solution is perfect for everyone, one quicksand pit to avoid that is inherent in many common website builders is price. While entry-level plans are low, expect premiums to run ecommerce stores anywhere from $20 to $40 to $200 monthly.
Adding features can turn into a money pit that chews away quietly at profits every single day. X-Cart was designed to allow an online entrepreneur to dip their toe in the ecommerce water at no cost with a 30-day free trial and then continue using the benefits of this robust eCommerce platform for as little as $49 a month. And you don't get suffocated with add-ons.
Plus the open-source nature of X-Cart has resulted in maximum flexibility of design and function when compared to the other contenders. There's a lot to like about this platform. Now that's out of the way, on with the marketing strategies!
Ready to Try X-Cart Ecommerce Software?
Sign up for our free 30-day trial and give it a run. If you are curious about the average price of e-commerce website creation, just drop us a line and get a free quote.
1. Choose a Niche or Specialization for Maximum Effect
The best B2B agencies tend to market themselves as specialists or experts in a particular industry.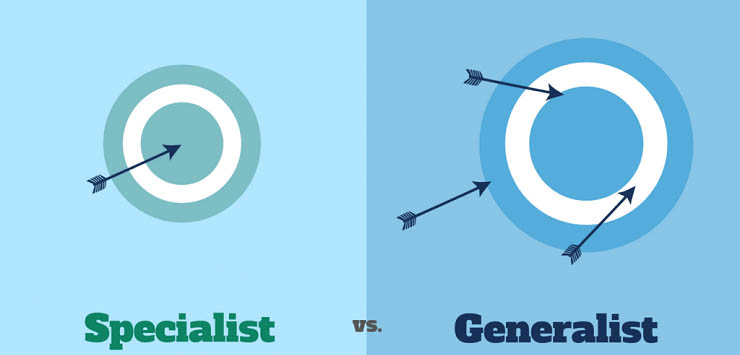 This means that they are the indisputable leaders in this space. Any company that chooses specialization makes its B2B advertising strategies as simple as they come.
That's because specialization precisely outlines what your company does while also establishing it as the unquestioned expert in the field. This means that whenever a client needs something that your B2B agency specializes in, they'll know exactly whom to call. Moreover, they'll know which B2B company to recommend whenever someone asks for a referral.
With specialization, much of your marketing is done for you once you have gained a reputation as an expert in your field. You'll be asked to contribute guest blog posts on industry websites and to speak at conferences. People in the industry will associate your services so closely with theirs that your name will always be on the tip of their tongues.
When you choose a particular niche on which to focus and combine that with the other strategies presented here, then your marketing team will be able to drive the company forward to greater success.
2. Research Your Clients, Brands and the Marketplace
For B2B companies, all marketing campaigns will only be hit-or-miss efforts unless due diligence has been performed. That means knowing the target audience inside and out, including their needs and wants. It also means knowing your brands and understanding your competition.
If that sounds like a lot of work, it is. However, it is far more productive to do this homework than not because it enables you to craft a B2B marketing plan that is more likely to be successful and drive your sales.
Not only will case studies and other scientific inquiry help you to create the best B2B sales strategies but also it will aid in performance measurement. Research will provide the baselines you need to tell whether or not your B2B marketing planning is giving you a solid return on your investment. This means enhanced opportunities to make changes when they are needed.
The other good news about research is that you'll know your clients as well as you do your oldest friend. This enables you to anticipate what they need and get the word out to them about a product or service that could help them grow their business. You're also ensuring that your client knows just how valuable you are.
Don't limit your research to existing clients. Your efforts in this area should be just as robust for qualified leads and potential customers so that you can convert them into loyal clients.
3. Create a Website that Is Immersive, Engaging and Encourages Action
It's no longer enough to have a bare-bones website that contains some contact information and a blurb about what your organization does. Effective marketing strategies demand that you create an online store that delivers an engaging experience that persuades visitors that your company not only is the industry leader in this niche but also that it is the only logical choice in the area.
If you're wondering how to get B2B leads with your website, there are several options. It is essential that your website is professionally designed. This means that it will look great and function the way it's supposed to. A well-designed website tells customers that your company knows what it's doing, that it's reputable and successful.
Content is just as important as aesthetics. The more content your website has, and the more informative and authoritative it is, the higher it will figure in search engine results. This is critical for inbound marketing as B2B buyers are searching online for providers with increasing frequency. Your content may include in-depth descriptions of products and services, a blog, FAQs, white papers, detailed descriptions of the company's experience in the industry and other components.
Great website content is driven by search engine optimization, or SEO. On-site SEO revolves around the keywords that you use on your website which are directly tied to your products and services. When you start an eCommerce store, you begin building these keywords into your content. These keywords tell search engines about your website so that it figures in appropriate search results.
Off-site SEO involves links to your website that are found on other websites. When you write a guest article or someone else mentions your website and links back to it, it establishes your company as an authority in the industry.
The best B2B marketing companies fully understand the SEO process, and they work on it every day.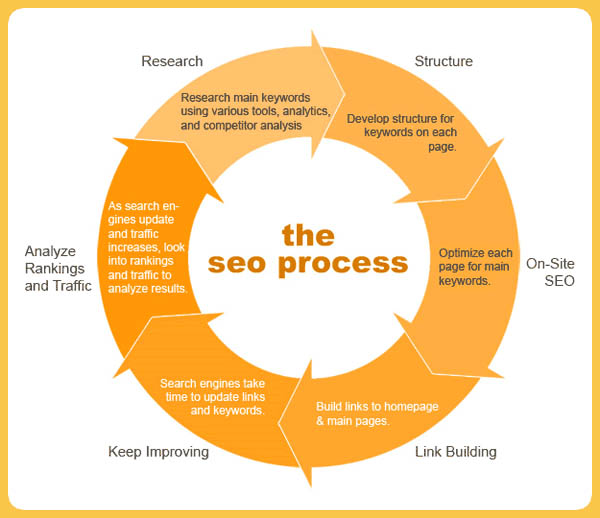 4. Optimize Your Website for Mobile Viewing
These days, decision-makers and other higher-ups aren't confined to a desk. They may be constantly on-the-go, which forces them to do quite a bit of work on a mobile device. Since most executives and marketing professionals use Internet searching and websites to find providers of products and services, it stands to reason that your B2B agency's website must be optimized for mobile devices.
Responsive design is one of the leading methods for ensuring that your customers can easily and successfully browse your website regardless of what kind of device they are using.
Alternatively, some companies choose to create two versions of their website, one for viewing on PCs and one for mobile devices. The solution you choose is entirely up to your company. The only imperative here is that you ensure that your website is fully functional across a wide range of devices so that you are not losing potential customers to the competition. Just remember that B2B mobile marketing is a critical element of your overall strategy.
5. Make Social Media Work for You
Today's B2B marketing channels must include social media. These platforms raise your profile with potential clients, allowing you to interact and get the word out about your services. The only question you have to settle is which social media platforms to utilize?
In the business world, a LinkedIn presence is a necessity.
This is where most B2B buyers will go for information if they search social media for service providers. It also may be helpful to have a presence on Twitter, Instagram or another platform that is relevant to your industry.
Facebook is not as relevant for many industries, so a presence here isn't as critical as on LinkedIn. Nonetheless, some B2B companies may be tailor-made for Facebook, which makes it impossible to ignore the possibilities. Facebook ads may be an important part of your company's B2B digital marketing strategy, especially if you know that your clients spend time there.
6. Fully Integrate Media Channels for a Cohesive Message
Business to business companies can't afford to rely on just one marketing channel. When mapping out a marketing strategy, it's not always obvious whether you should use paid search or organic search marketing, email or social, or some combination of them all. The most successful of these organizations take advantage of several channels, such as:
Email marketing
Search Engine Optimization
Appearances at events
Webinars
Paid advertisements
Social media marketing
Having such a wealth of channels available is certainly an advantage, and the best way to make full use of each is by integrating them so that one leads naturally to another.
For instance, a prospect stumbles across your blog and is intrigued by the posts. One of your company's marketing tactics is to have your social media information included on every page of your website. The prospect signs up for your updates on Twitter. At the same time, he sees a call to action inviting him to subscribe to the blog, and he clicks on it.
Alternatively, someone may come across a social media post that links back to your blog or an article on your website. You immediately begin to build relationships with these prospects. This is one of the best B2B marketing strategy examples if you want people to think of your company before the competition.
7. Create an Online Community for Interacting with Customers
When you're considering how to create an online store, it's helpful to go beyond the basic widgets and apps. For many, it makes sense to include an online forum where your customers can give you feedback and share their unvarnished opinions.
X-Cart store ChillBlast.com offers many ways to get in touch, including a link to Live Chat on their homepage menu.
If they like, this can be done with anonymity. Alternatively, they may identify themselves so that you can help with any difficulties they encounter.
While managing an online forum provides you with a valuable opportunity to interact with clients, it also creates a useful database of information that current and future can use to find the answers to common questions. Many people who look for B2B SaaS services aren't ready for one-on-one interactions yet they want to know more. A forum provides the ideal opportunity.
Chances are good that there are already numerous online forums related to your industry, so why should you create your own? Easy. It offers your company a chance to interact with a target audience without having to compete with other organizations for attention. You'll also have more comprehensive analytics to review and better control over the platform. This is one of those B2B business examples that just makes sense.
Final Thoughts
Marketing planning requires time and effort, as the seven strategies described above demonstrate. A well-designed, immersive, interactive website that's optimized for mobile viewing is an excellent place to start.
Ideally, that website contains dynamic content, calls to action and links to your company's social media accounts. This helps your website to figure higher in search engine results. In turn, this translates to increased sales and ensures your B2B company's longevity.
Subscribe to Our Weekly Newsletter to Get
Expert-Backed

Tips Straight Into Your Inbox

One email a week, we promise.

Awesome! You won't be disappointed 😉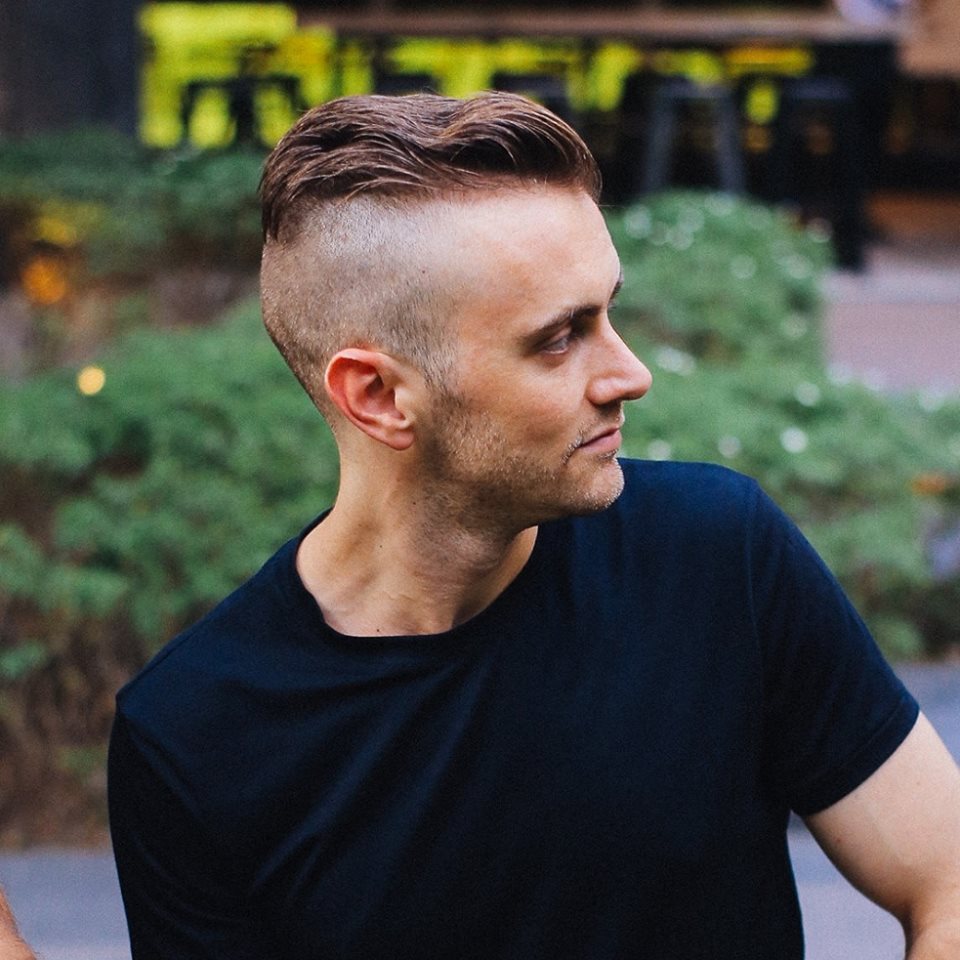 Dan Fries
Freelance writer
Dan Fries is a freelance writer and full stack Rust developer. He looks for convergence in technology trends, with specific interests in cyber security and micromobility (??). Dan enjoys snowboarding and is based in Hong Kong with his pet beagle, Teddy.