←
Back to Blog
Webinar Marketing 101: How to Sell Online Using Webinars
As a marketer, we're always looking for more and better ways to promote our businesses and generate leads. In this article I've collected some of the best information about a powerful sales opportunity you may or may not already be using: webinar marketing. If you're not using webinar marketing, I'll show you what it can do for your business. If you're already using it, I'll share tips and resources to help you maximize your results.
What Is Webinar Marketing?
Webinar marketing is quite simply using an online meeting or presentation to connect with current customers and/or potential leads. It's a space for you to inform, educate, show, answer, persuade, and of course, promote your business and sell more of your services or products.
A webinar is a lead generation tool. You, as a business owner, offer your audience some precious educational information and maybe even a special offer. In return, you hope that they will make the decision to use your service as a way to improve their business performance. Traditionally this has been done via advertising, which as you know, is expensive and one-sided.
Webinars are your chance to actually talk to and with your audience. They are usually live sessions (not less than 30 minutes and not longer than 45 minutes) that include presentations, discussions, and question-and-answer sessions. While you can pre-record a webinar, live and interactive is often the best method because you can truly engage with your audience in real time and create conversation.
Webinar Marketing Stats
Using webinars for marketing provides so many opportunities. Just check out these stats to see how impactful webinars can be:
The Best Webinar Software
What is a webinar session? It's a web-based presentation, seminar, or workshop held using webinar software. In order to run one, you need to know how to set up a webinar and how a webinar works. But first you need to settle on that above-mentioned software.
There's no shortage of webinar providers and platforms, each with strengths and weaknesses. Many offer trials, so consider taking a few for a spin in order to get a real sense of the platform that best meets your business needs in terms of the features, performance, and price.
A word about webinar software trials: Remember that for webinars to be effective in generating sales and keeping existing customers happy, they rely on email and social media and other components of 360-degree marketing. You will need to integrate so be mindful of which webinar software plays nice with your current configurations.
Here's a quick overview of some of the most-popular webinar software solutions available.
1. Demio
Size of attendee room: Up to 500 participants.
Free option: 14-day free trial available.
Pricing: $34-$163/month paid annually.
2. Zoom Webinars
Size of attendee room: Up to 1000 participants.
Free option: Basic free plan available.
Pricing: $14.99-$19.99/month per host.
3. GoToWebinar
Size of attendee room: Up to 1000 participants.
Free option: 7-day free trial available.
Pricing: $89-$429/month paid annually.
4. WebinarJam
Size of attendee room: Up to 5000 participants.
Free option: 60-day free trial available.
Pricing: $39.99-$83/month paid annually.
5. CrowdCast
Size of attendee room: Up to 1000 participants (15¢ per extra live attendee after)
Free option: 14-day free trial available.
Pricing: $20-$139/month paid annually.
How to Choose a Webinar Topic
It's impossible to run successful webinars if the topics are irrelevant or unappealing to your audience. So, before you start setting up, take these steps first:
Define your purpose. Do you want your existing customers to upgrade to the next version? Do you want your potential customers to try your product? Do you have big news to share about your product or your company or the industry? Identify what you are trying to communicate and to whom.
Know your areas of expertise. As the host of a webinar, you are saying, "I have the knowledge you need and I want to share it with you." Don't try to tackle anything where you're not an expert. Stick to your niche and stay in your lane. If you are including information beyond your area of expertise, make sure you have a guest expert joining you. For example, Seller Labs runs regular webinars (all available for replay here) and often invites guest experts for a more robust and comprehensive conversation.
Put the audience first. Why do a webinar if you don't understand the needs, wants, interests, and pains experienced by your audience? Of course you should host on a topic that benefits you, but don't forget to make sure that it benefits viewers (and that the value is communicated).
Combine the three points above, and you should be able to identify a topic where your webinar marketing campaign delivers value for you and your audience.
How to Set Up and Promote Your Webinar
Not promoting a webinar correctly is like throwing a party without sending invitations. Share the details of your webinar and give people a reason to tune in. Some ideas:
Plan, plan, and plan some more. Planning and preparation are the keys to successful webinar creation. Give yourself at least a month of lead time to get ready, including spreading the word.
Use your email list. You've got your customers and potential customers who consume your content. These are your people! They've already raised their hands and said that they are interested in what you do and have to say. If you've run previous events, add that list as well.
Use your website and social media. In other words, use all the channels your business has to promote your upcoming webinar. Create a blog post, promote the event on social media, talk about it in live-streaming video, and include it in your customer-messaging pop-up.
Ask your partners to share the webinar info. Your partners are your partners for a reason, namely that you share an audience in common and it is beneficial for you to collaborate. Ask them to include info about your webinar (and a link to registration) in their newsletters or social media.
Consider paid ads. If you've got a budget, use paid ads and targeting to let people know about your webinar. But remember, since webinars are free for viewers, you should be confident that the webinar will generate enough sales and leads to justify any costs, including advertising.
What Are the Main Steps for Creating a Webinar?
Running a webinar takes resources and it's easy to miss something small but important. To help you with that, we've created a webinar planning checklist.
Pick the right topic for your audience based on their preferences and your demographics.
Find a presenter (maybe that's you) and work to create a webinar script.
Pick an appropriate webinar host if applicable.
Choose a moderator to field questions in the chat window.
Determine your goals for this webinar and how you'll measure the success.
Identify your target audience and how you'll encourage them to register for your event.
Decide on the date and time. Don't forget to mention the time zone.
Start your marketing campaign.
Create a webinar landing page with all the necessary information.
Make sure that you give your webinar a time limit. Get the webinar presentation done and rehearsed and timed at 30-45 minutes.
Make sure that all presenters have the right AV equipment, a solid internet connection, and a quiet place from which to broadcast.
Invite your email list and include the registration link.
Start early and check that everything is working for each presenter.
Analyze your statistics after the event. Webinar registrations are great leads!
Follow up with registrants, both attendees and non-attendees. Linking to a replay is a great way to follow up.
Webinar Best Practices
First and foremost, keep your audience in mind if you want to make your webinar event a success. In inviting them, you made a promise to deliver content that they want. Keep your promise, stick to the topic, offer information of value, and you'll build authority, trust, and a loyal customer base.
Be on the same page as everyone on your webinar team (guests, hosts, moderators, etc.). The last thing you want in your webinar is a surprise like an incomplete slide or a guest mentioning your competitor. Be in close communication with all involved in the webinar. If there's a slide deck, make sure it's edited and consistent. Do a practice run a week before the real event so you can identify areas that need work.
Include a question or two in the registration process. The more you know about the people who registered for your webinar, the better equipped you are to help them (and upsell to them). If you sell children's clothing and your webinar is about your new spring line of kids' outfits, include a registration question like "How many children under 12 are in your household?" or "How much do you spend annually on kids' clothes?"
Keep things interactive by encouraging the audience to type questions to the moderator. Use eye-catching (but not distracting) visuals to illustrate your points. Leave time for a Q&A session at the end. Don't let your webinar get boring and try to make sure that every attendee feels like the webinar was worth his or her time.
Marketing After Webinars
Phew, the webinar is over! Is the marketing campaign over too? No way, there's still a lot of juice in that lemon! Keep in touch with the people who registered for your webinar. Thank attendees. Perhaps offer them a special deal. Make contacting you and purchasing from your store the easiest thing in the world. All of that registration info you captured is pure gold for future sales and marketing.
Ready to Host Your First Webinar?
Now you know the ins and outs of webinar marketing (webinar formats and how to pick a webinar platform, the kinds of content you should deliver, how to understand and reach your audience, and how to follow up with them), you're ready to start planning your first webinar! I promise that it will be not just a sales opportunity but a valuable learning experience as well.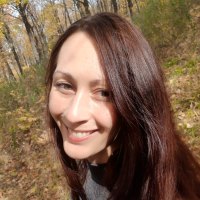 Maria Navolykina
SEO Content Specialist
Maria is an SEO Content Specialist at X-Cart. Once captured by digital and content marketing in her student days, she keeps living and breathing it ever since.
Subscribe to Our Weekly Newsletter to Get
Expert-Backed

Tips Straight Into Your Inbox

Awesome! You won't be disappointed 😉