←
Back to Blog
7 Things Your Video Marketing Strategy Must Include
This blog post was originally contributed by Jason Grills, a Digital Media Consultant.
There's a reason why video marketing has become the stand out mode of customer acquisition. It is in absolute alignment with the customer needs — short, quick view of the entire context, visually appealing, and engaging. It's no brainer that every new customer strengthens your position in the market.
That being said: 'Is it easy to acquire a new customer?'
Nope! Customers want something new every day to reaffirm their belief in a product/service, and no matter how long you have been using a video marketing strategy; you really need to pull a rabbit out of a hat.
You would be surprised to know that in the US itself, digital video marketing is a $135 billion industry.
Here are a few statistics that will shed more light on the prominence of videos:
71% of Facebook users consider video ads highly relevant.
The average time spent on watching Instagram videos has increased by up to 80%.
81% of Generation Z in the United States watch videos on YouTube.
500 hours of video content get uploaded every minute on YouTube.
Video posts, on Instagram, gain 49% higher interactions.
By now, you certainly know that you need a remarkable video marketing strategy, but what is more important is to understand how to create that full proof, success guaranteed videos. Here's our list of well researched, tried, and tested video marketing strategies you need to maximize your reach:
1. Zero in on Video Goals
Clear goals create a planned and mapped road for successful video marketing strategies. You need a clear vision of who your target audience is, what they like, and what will keep them hooked.
So, consider these two things in your video goals, besides sending a clear brand message:
Show the pain points that surface after the customers make a bad buy.
Educate about your product or service in a compelling manner so that prospects can understand why you are better than other brands.
In the quest to draw the attention of your targeted audience, you can release 1 or 2 promo videos. It will help you infuse excitement, which, in turn, leads to more natural customer acquisition. This is what makes promo videos so effective in video marketing.
2. Reach out to Your Targeted Audience
Generally, brand videos fail to bring the desired results due to their poor reach. So, if you want to create a video that boosts your sales growth, you must find a way to increase its reach first.
At present, social networking sites like Facebook, Twitter, etc. are the best way to reach a myriad of potential customers. Such public platforms have always been known for their large user base, and that's the main reason why brands strive to leave strong digital footprints.
As per the reports, 65 billion people use social media sites globally, and this number is supposed to take a huge jump in 2021 as it will grow almost to 3.1 billion.
Of course, Facebook and Twitter are social media giants, but you cannot write off other video platforms.
It begs the question, 'What are some of the best online video marketing channels?'
Apart from the aforementioned social media sites, here are some channels you can use for promoting your videos:
YouTube
Pinterest
Instagram
Tumblr
Snapchat
Blab
Periscope
3. Solicit Inputs for an Effective Video Marketing Strategy
It is imperative to tie up all loose ends to make your video marketing campaigns successful. This means your video content must be enticing so that potential customers contact you regarding their product/service-related queries.
Plus, it would be easier for your sales team to increase conversion rates if a prospect makes contact upfront.
For creating captivating videos, you must solicit inputs from your teams related to marketing, sales, etc. After that, put all the suggestions in one place and analyze what could work. It will help you to come up with compelling videos, which further shoulder your business growth.
All in all, team collaboration is the key to developing an efficacious video marketing strategy. ProProfs Project can be one such tool that can help in ensuring smooth team collaboration and workflow.
4. Amaze Prospects With Different Types of Videos
'Would you like to grasp a similar type of video content on the bounce?'
Not getting an affirmative response from your conscience? Well, the same thing happens to potential customers, as everyone seeks something different and tempting while watching videos.
So, keep one thing in mind, during video production, that you are supposed to send a brand message but in different styles. Here are the types of videos you can choose from:
Product-explainer videos: Explain every significant feature of your product aptly so that the viewer can understand how your offering is going to help.
Behind the scenes videos: Show how exciting it was for your product team while working on each feature.
Testimonial videos: Testimonial videos show your current customers talking about their experience that they got after using your product or service.
Vlogs: Video blog posts show someone's thoughts or personal experience regarding a specific product or service. Generally, e-commerce websites upload Vlogs featuring celebrities to amplify the sales of products.
Q&A: Prospects generally have questions in mind after finding an interesting product or service. Hence, try to address potential questions in Q&A videos so that potential customers can make a quick purchase decision.
These are trending video forms, and there is a possibility that new types will unfold soon. Thus, it wouldn't be wrong to say that video marketing is the future of content marketing.
5. Stick to Your Publishing Schedule
The success rate of your video marketing strategy heavily depends on how strictly you follow your publishing schedule. It is instrumental in understanding that prospects don't make a purchase decision after watching one video, as you have to educate them persistently in the pursuit of successful sales.
So, if you want to put your business on a success bandwagon via social media video marketing strategy, pay attention to the time when a maximum of the targeted audience comes online. Through this, you not only have a good video content reach but also establish a bond of trust with viewers. All of that will make the customer acquisition process easier for you.
Here are a few tips that we would like you to take into account to reap maximum video marketing benefits via SM platforms:
Write an intriguing caption.
Add 3 to 4 relevant hashtags to ensure great video content reach.
Attach a shortened link, in the description section, that redirects interested prospects to the product/service landing page for a quick purchase. Plus, there is a likelihood that impressed SM users share that link with their friends, colleagues, and other loved ones. It will surely result in customer base expansion.
Give candid replies to comments, without being disrespectful to your audience.
6. Include a Call-To-Action
Indubitably, the effectiveness of video marketing is far greater than text-based marketing, but the factor that will leave you amazed is brands generally fail to get the best from their video marketing tactics because of missing crucial call-to-action buttons in videos.
Let's take an example that you have watched a video and you are quite with it, but you don't know what to do next, what will happen then?
Of course, you'll jump to the next video or continue whatever you were doing earlier. That's exactly how video plans of brands fail.
So, if you want to make your video content strategy successful, CTA buttons are the key.
CTAs could be in any form, as the main objective is to inspire your viewers to take action after the conclusion of the video. A few examples of CTAs are:
Asking pertinent questions to trigger meaningful conversions, which, in turn, results in successful leads
Sharing a thumbnail of another piece of content
Adding a link in the video description to redirect viewers to your website
Talking about your brand page on social media channels to increase the number of followers
Offering a free trial of your product or service for the faster movement of leads in the sales funnel
Are you seeking a real-time example? Just pay a visit to any e-commerce platform, and you'll see a discount code for new customers in some banner or an advertising video. That code will surely tempt you to buy. Well, that type of discount code acts as a CTA button for e-commerce sites.
So, keep one thing in mind that an amalgamation of social media and video marketing can improve your business growth significantly.
7. Set a Realistic Video Budget
Last but not least, you need to set a realistic budget if you desire to make your video content marketing strategy successful. This factor shouldn't be taken for granted because your video strategy is incomplete without the necessary resources. In short, you have to be financially strong to develop a video marketing strategy effectively.
The obvious question in this context is, 'How much will video marketing strategy cost?'
Well, it totally depends on how far you are willing to go to reach your targeted audience. For instance, you have to shell out big money if you are willing to create a video series, get the best scriptwriters on board, leverage paid Ads option of SM sites, and join forces with renowned social media influencers.
Don't lose heart, as 89% of marketers have stated that videos ensure a good ROI, revealed by the latest industry reports. That's the main reason why the importance of videos in the world of marketing is booming.
So, scrutinize your business requirements to set a realistic video budget and reap benefits later on.
Are You Ready to Blossom Your Business via Video Marketing?
In this digital era, visual content is receiving love from every corner of the world. Companies are familiar with this fact and putting their best foot forward to enhance their business growth through video marketing.
It is worthy to note that your video marketing strategy must comprise something unique that maintains the interest level of viewers throughout the video duration. In case you end up releasing tedious videos, this will only result in absolute wastage of time and effort. The customer acquisition process will get tougher, eventually.
So, yes, you have to bring creative minds during the video content development process to gain the desired benefits.
Of course, we have told you some crucial steps to developing an effective video marketing strategy. But we still want you to give some additional key performance tips so that you can get a bang for each buck invested in video marketing campaigns. So, here they are:
Focus on short videos. Make your videos short and sweet, as monologues will only drive away prospects, and that's not good for your video marketing campaign.
Keep the lighting factor in mind. Every color has a say in our life. Bright colors signify positivity, while dark ones signal negativity. So, make sure your videos are visually appealing.
Never drop your professional approach. Witty videos always get thumbs up, but they can hurt someone's sentiments as well. So, instill humor without dropping the professional approach.
Make your videos personable. Having the right script is significant to make video marketing campaigns successful. Make sure your video scripts are free from jargon and technical language, as they just ruin the personal touch that viewers generally seek.
Choose the right thumbnail. Thumbnail is an image that viewers see first. It should be compelling, as that will earn your videos a valuable click.
Take one step forward and make a video series. As we have already said, short videos are welcome with open arms. But to keep viewers connected with your brand, you should create a product/service-related video series. It can really do wonders, as one-sided videos are less impactful.
It takes a lot of effort, resources, and strategies to create hit videos, but another thing that needs mention here is consistency. One happy customer is very healthily contagious and brings back a lot of people for the next release. Stay consistent and create gripping videos!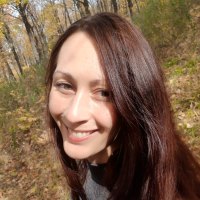 Maria Navolykina
SEO Content Specialist
Maria is an SEO Content Specialist at X-Cart. Once captured by digital and content marketing in her student days, she keeps living and breathing it ever since.
Subscribe to Our Weekly Newsletter to Get
Expert-Backed

Tips Straight Into Your Inbox

Awesome! You won't be disappointed 😉