←
Back to Blog
The Ultimate List of Social Media Statistics to Know in 2020
This blog post was originally contributed by Hugh Beaulac, a Content Manager at MC2.
Who else wants to create an online store on social media?
Living in the era of paid ads and sponsored posts, modern customers crave peer recommendations and social proof before making purchase decisions. Today, social shopping is the future of eCommerce, so social media platforms make it easier for users to discover and buy products in-app with shoppable posts and product stickers.
For eCommerce sites, this means an opportunity to raise brand awareness, promote products, or even start an eСommerce store. The number of brands on social media is constantly growing, so you need to jump on the bandwagon if you don't want to fall behind your competitors.
Here's the deal:
With the global increase in social media usage, your target audience is definitely on social media. But if you are going to start with one social media site, you need to focus on the right channel (or strategy) that can help to connect with your target audience, drive engagement, and increase eCommerce sales.
The solution? Pay close attention to the relevant social media statistics.
Read on to find out the list of the latest social media stats and learn more about social media statistics worldwide.
1. General Social Media Statistics
Over the last few years, social media platforms have gained in popularity — it seems every person is active on social media. Have you ever thought about the percentage of people using social media? If you're looking for interesting social media facts, we've gathered all relevant stats for you to consider.
Takeaway: Taking into account social media usage statistics, it's no secret that the number of social media users is constantly growing. It gives many opportunities for common people, influencers, creators, and brands to interact with each other.
2. Social Media Marketing Statistics
Social media growth is one of the most important aspects of promoting businesses on social media platforms. Nowadays, you can find businesses of all sizes and niches in the social media landscape. Taking into account social media statistics for business 2020, there's no doubt that the popularity of social media marketing will be growing. Here's what you need to know about social media marketing statistics:
Takeaway: The idea of using social media platforms for business growth isn't new, but it's getting more and more popular among famous and no-name brands. Today, various businesses use social media to reach their potential customers, promote their products, or even turn some social media sites into an eCommerce platform, and social media marketing stats prove it.
3. Social Media Advertising Statistics
With a solid number of users on social media, it's no wonder that brands want to reach their potential customers and interact with them on these platforms. Since the number of brands on social media is growing, it's getting harder to cut through the noise unless you use paid ads. What is more, social media advertising is effective.
Takeaway: Although word of mouth marketing matters, most brands want to reach their target audiences fast, so they turn to paid ads on social media. Moreover, social platforms utilize user information which helps to run highly relevant advertisements based on interactions within a specific platform.
4. Facebook Statistics
Back in 2004, when Facebook was launched, no one could have predicted how the platform would transform from a student directory to the most used social media network. Today, it is not only a communication channel but also a powerful marketing platform. What is more, the platform is still growing.
Takeaway: The majority of adults using social media are on Facebook, and the user base is growing. Facebook is still the most popular social media platform for brands and businesses, so it's no wonder that many companies stay creative to reach their target audience on the platform.
5. Twitter Statistics
Since Twitter is known for its "Tweets", short messages limited to 140 characters, this platform keeps its user base engaged. As a result, it's no wonder that various companies and influencers use Twitter in their social media marketing efforts. Let's find out more about current Twitter stats.
Takeaway: With a highly engaged user community, companies of all niches and sizes use this platform for business and marketing. From using relevant hashtags to pinning Tweets, there are many ways for B2C and B2B companies to reach their target audience on the platform.
6. Instagram Statistics
Over the last few years, Instagram has evolved from a simple photo-sharing app into a powerful marketing tool. It's considered to be the fastest-growing social media platform with the most engaged user base, and here's the list of Instagram stats to prove it.
Takeaway: Since most people are visual learners, Instagram has gained in popularity. Today, the vast majority of people are on the platform, and it seems your target audience is active here, too. No matter what your business size is, Instagram marketing is a must to reach your target audience, interact with potential buyers, and acquire new customers.
7. YouTube Statistics
With the popularity of video content among modern Internet users, it's no wonder that YouTube, a video-driven social media network, has so many fans around the globe. What is more, it is one of the best social media platforms for companies that uses video content marketing.
Takeaway: Modern users are in love with videos and they spend much time watching video content these days. Thus, it's no wonder that YouTube — with billions of hours of content to watch — keeps its audience engaged. For brands, this means more opportunities to show off their products, educate viewers, and interest potential customers.
8. LinkedIn Statistics
LinkedIn is one of the most popular social media networks for business professionals. Job seekers and recruiters use this platform for recruitment efforts, so LinkedIn is a great place to spread the word about your company.
Takeaway: The LinkedIn community is made of smart young business professionals, so it's a perfect place for B2B companies to promote their products and services.
9. Pinterest Statistics
Are you ready for the shocking facts about social media? Pinterest is the best social media platform for social commerce. But before you start wondering how to start an online store on Pinterest, take a look at the list of Pinterest stats to find out more about its user base and their preferences.
Takeaway: The above-mentioned stats prove that Pinners are dedicated shoppers and the shopping on the platform makes it easier for businesses to promote and sell their products in-app. If you target the female audience, using Pinterest for business is a great idea.
10. Snapchat Statistics
The Snapchat community has grown to 210 million daily active users, so it has become a relevant marketing tool for businesses that target teens. Why? Taking into account the social media demographics 2019, it's easy to say that the majority of young customers are on Snapchat.
Takeaway: If you target teens for business purposes, Snapchat is the best platform to reach them, interact with your potential customers, and turn them into buyers. Since this platform brings fun and engagement, it's no wonder that the majority of U.S. teens use Snapchat.
11. Reddit Statistics
Have you ever thought about Reddit marketing? For most brands, Reddit isn't the most obvious social media platform to reach their target audiences. However, it is an underestimated marketing tool. Let's find out more about Reddit.
Takeaway: There's no better way to cause a buzz around your brand or product than using Reddit. Since just a few companies use Reddit for marketing purposes, it's a goldmine for companies that want to drive website traffic to your content, generate leads, or acquire customers.
Conclusion
If you want to plan a successful social media marketing strategy, it's important to keep up with the current digital trends. Not only does it help to find out what your target audience wants to learn about your brand and products, but it also helps to understand where your potential customers are. Now that you know social media statistics 2019, it must be easier for you to decide what social media platform is right for your business.
For more social media marketing tips, check out this social media training tutorial.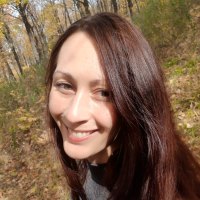 Maria Navolykina
SEO Content Specialist
Maria is an SEO Content Specialist at X-Cart. Once captured by digital and content marketing in her student days, she keeps living and breathing it ever since.
Subscribe to Our Weekly Newsletter to Get
Expert-Backed

Tips Straight Into Your Inbox

Awesome! You won't be disappointed 😉