←
Back to Blog
The Ultimate Guide to Video Marketing [+7 Chapters Inside]
This blog post was originally contributed by Deana Kovač, COO and Lead Strategist at Point Visible.
Video will make up to 80% of all internet traffic in 2020. Wow.
In other words, your customers love watching videos online!
You might be thinking: "That's great. But how the heck do I put together a video marketing strategy that works for my eCommerce site?"
You're not alone. In fact, 18.5% of businesses struggle to get started with brand videos.
If you're new to video marketing, you might be left scratching your head. You might also be wondering if you need a Hollywood budget and if you should hire Steven Spielberg to direct your next video.
The truth is, any brand in 2020 can make great online videos that convert. But if you're literally a beginner who's not sure how to make a start, this video marketing guide is going to give you the low-down on what video marketing is all about. We will introduce you to it, show you why it matters — and we'll also share a step-by-step process with you that will help you make a start.
Make sure to grab our essential in-depth guide to video marketing success. Here's a snippet of what you can expect to find:
Read
Video marketing statistics, such as click-through rate, view rate, etc., are changing each year. It's important that you cast your eyes over the latest figures to spot trends that you can take advantage of.

For example, did you know that a Facebook executive actually predicted that their platform will lose text altogether by 2021 and will be entirely video?
You'll learn:
– the latest video marketing stats arranged according to the most useful insights they provide;
– ideas on how you can use this info for your online business;
– top predictions that may shape the future of video marketing.
Read
If you are on the lookout for the new opportunities to promote your online business and generate leads, we've got you covered. Schedule and host a webinar your users will love.

We've shared tips and resources that may help you maximize the results.
You'll learn:
– what webinar marketing is all about;
– stats to see how meaningful webinars can be;
– the list of tools that will help you get started;
– the main steps for creating (and then promoting!) a webinar;
– webinar best practices.

Chapter 3: Video Marketing Podcasts
With over 73 million monthly podcast users in the US, using this type of marketing is vital to generate buzz around your brand.

In this guide, we'll cover everything you need to know about the most crucial elements for creating a successful podcast.
You'll learn:
– tips on how to create a podcast;
– why you should get started with podcasting (if you are still not convinced);
– what makes a good podcast;
– what equipment you need to go live;
– how to effectively promote your podcasts;
Read
Post-production is where the real magic happens. It's the moment when a simple-looking product video turns into a perfect one.

Choosing and then getting to grips with the best video editing software takes time. We've created this article to ease the whole process for you.
You'll learn:
– which video editing software is best for Mac and Windows 10;
– which software is perfect for desktop;
– what video editing tools are best for beginners;
– the advantages of using video editing software;
– pricing details (that's important, isn't it?);
– main features.
Read
With a good video editing app in your pocket, you can create videos on the go. No need to bother with tiresome installation or compliance. Just download it from AppStore or GooglePlay, and it's on your mobile.

We've collected the list of the most amazing apps both for professionals and beginners. Find the one for you.

You'll learn:
– the list of video editing apps for your iPhone or Android, like KineMaster or Horizon;
– if they are free or will cost you an arm and a leg;
– how mighty the apps are;
– what these apps are best for.
Read
If you are looking for an extra income for your eCommerce business, YouTube should be one of the things on your list.

There are several ways to get paid on YouTube. But what exactly can you do? We've done that job for you.
You'll learn:
– How to make money as a YouTube partner
– How to use crowdfunding options to earn bucks
– Get advantage of the affiliate marketing
– Become an influencer
– Earn money selling your products
– Create good content.
Read
Think you're ready to dominate video? You need a strategy!

A solid video marketing strategy will stop you from getting flustered, and it will ensure that every single stage of your sales funnel is taken care of.
You'll learn:
– what rules you should stick to creating a video marketing strategy for your business
– how much a good video marketing strategy may cost
– whether it is easy to require a new customer with video content or not.
I. What is Video Marketing?
Video marketing is a form of content marketing. It's a way of capturing your prospects' attention with video before educating them on your brand, products, and services while nudging them further along the sales funnel.
Video marketing can be used at all stages of the sales funnel. It can be used to raise initial awareness, and it can be used to clinch the sale. It can also be used to demonstrate why your prospects should choose your brand over a rival.
The idea is that your videos are educational and useful to your audience. But they should also be engaging and entertaining so that people keep watching them.
You can use a video marketing campaign to build trust and relationships with people. For example, educational 'how-to' videos offer lots of value that convince the end-user you're a brand worth trusting. This encourages them to keep engaging with you by watching more videos until they're so convinced about you that they decide to go ahead and buy your product.
II. Why Do You Need To Focus On Video Marketing In 2020?
There are many benefits of video marketing. For one thing, your customers want to watch videos. In fact, over 50% of consumers now want to see more videos from brands. They don't mind reading blogs — but their thirst for video is stronger.
Video increases conversion rates, too — by as much as 80% on landing pages if you do things right.
Why is video so popular with customers?
Well, it's much easier to digest than a 4,000-word blog post that's crammed with data, case studies, and lots of chunky paragraphs. It's also more engaging and entertaining.
Sometimes, it's even a bit cute and funny, and it's also accessible to anyone.
Plus, it's available on YouTube, which is now the second biggest search engine in the world.
In short, people want to watch online videos — and you need to deliver.
Not just this, but video marketing gives you the chance to build proper, long-lasting relationships with your customers in a way that a blog post can't. Thus, you can use videos to generate leads before nurturing them.
Look at it like this: Marketers like Gary Vaynerchuck use brand videos to interact with their audience. They show them their face, they open up their world to them, and they speak directly with people. This sort of openness, honesty, and transparency is much appreciated by your customers. They want to see the face behind the brand, and video allows you to do this.
A blog post, while highly educational and valuable, lacks that kind of personableness.
III. What Are The Types of Marketing Videos?
The thing with video marketing is that there are so many different types of videos you can create. We're not going to cover every single video in this article, but here is a guide to the most popular types of video marketing:
The Demo Video
The demo video works really well because it shows your prospects on how to use a particular product or service. This removes the barriers to conversion because if a customer can now see how a product is used, they'll be more inclined to purchase it.
Remember, one of the reasons a prospect might be unsure about your products is because they don't know how they work or what they're useful for. Create demo videos to clear these issues up.
You could, for example, add a demo video to your product page to help the customer make up their mind.
The Interview Video
You'll see this type of video all the time.
Essentially, the interview video consists of a member of your team (preferably the founder) interviewing an expert from your niche. This expert must be someone who's popular, authoritative, and trustworthy.
The point of this type of video is to enhance your own reputation by giving your audience more value. When an expert comes into your channel and shares their world-class tips with your audience, your profile raises. People start to trust you more and see your brand as their go-to option.
The Educational Video
People go to the movies to be entertained. They watch videos from brands to be partly entertained — but also to be educated.
Remember, when your prospects enter your sales funnel, they are on their road to making a decision about your brand. They are also looking for answers. Do you have what they need?
A great way to demonstrate that is to produce an educational video.
This video should be an instructional video that picks a particular topic that matters to your audience before addressing the core problem. Just think about what you can teach your audience today. Maybe create a post on social media where you directly ask them what problems they need to be solved. Then, make a video that solves them.
The Explainer Videos
The explainer video is a short video that succinctly explains what it is that your business does in 2 minutes or less. This video must be snappy, engaging, and informational. It also helps if you make explainer animated videos.
See, many businesses find it hard to briefly explain what it is that their business does to their audience. They get lost in a maze of words, they use overly complex jargon, and their audience is left scratching their heads.
An explainer video dilutes your core message and makes it accessible to people.
An explainer video can also massively boost your sales, as well as your brand awareness. Dropbox made theirs for less than $50,000 and achieved a stunning ROI of 1000%.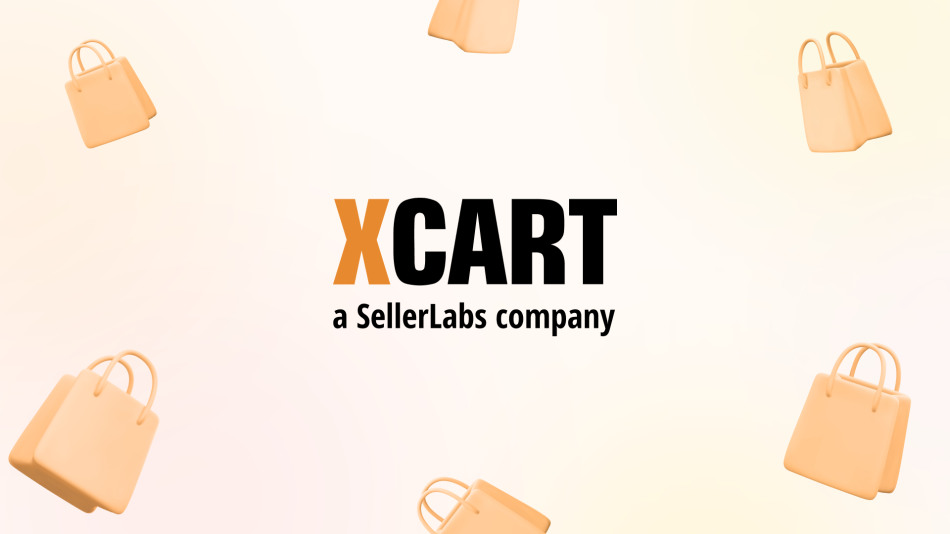 The Customer Testimonial Video
There are occasions when you don't need to make the videos yourself — you can get your customers to make them for you!
Yup, many brands reach out to their satisfied customers to ask them if they fancy making a short customer testimonial video for them. Such a video is a very powerful form of social proof that can help nudge other potential prospects towards a sale.
This is exactly what Hubspot did when one of their customers made a video praising them. In this video, the customer mixes in their own work with Hubspot's services so that prospects can see what the service can do for them.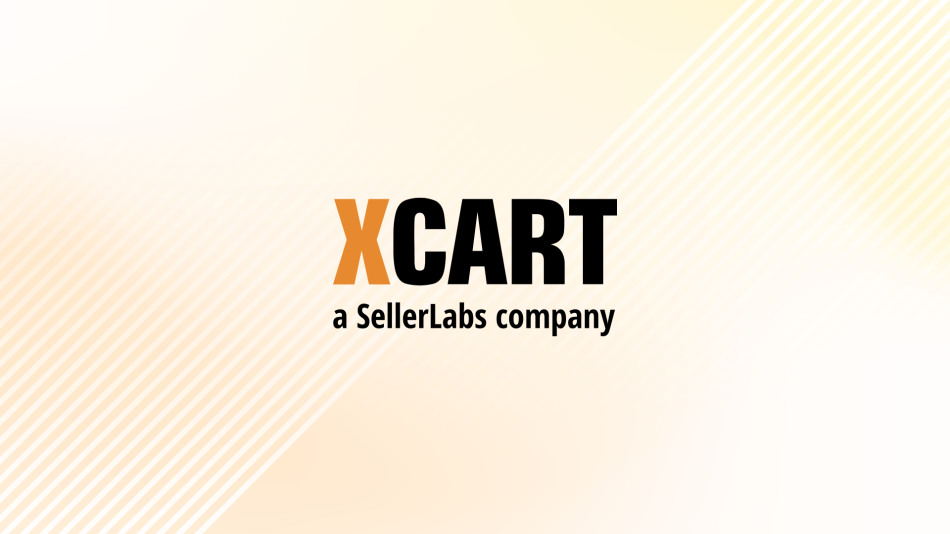 By the way, it's important to note that you try to utilize all types of videos in your campaign.
IV. How To Get Started With Video Marketing? (Video Marketing Tips)
Video marketing doesn't require a huge budget, and you don't need to be a filmmaking graduate to make this work.
In fact, video marketing is actually pretty simple when it comes down to it. As long as you're already pretty good at marketing, you should be able to grasp video marketing fairly quickly.
To get started, you need to first take a look at your resources. Do you already have a video production team onboard at your company, or would you need to hire one?
In terms of equipment, what do you have? Do you have cameras, editing software, lighting equipment, sound equipment? All of this is key. You don't have to spend a fortune on the likes of a microphone, but you need to cover all bases, and your equipment needs to be of a decent standard.
In other words, the equipment has to be good enough so that your videos look, sound, and feel professional. Here's an excellent resource that will help you find the right video equipment according to your budget.
If, on the other hand, you might have a large enough budget to outsource a lot of your video production to a freelancer.
And what about your time? Can you do the filming, editing, and marketing yourself, or should you outsource aspects to other teams?
Once you've answered these questions, you then need to carry out target audience analysis. This will help you understand who your videos are aimed at, the types of videos they want to see — and, therefore, what types of videos you need to focus on.
It will also help you to strategize video content for each stage of your marketing funnel. Ask yourself what areas of your funnel will really benefit from videos right now? Is it your awareness stage? Would this stage benefit from a sparkling new explainer video that catches a prospect's attention, for example?
Or maybe your closing stage needs some work. Maybe you need to ramp things up with in-depth educational video content that seals the deal with buyers.
Once you're up and running with your video marketing campaign, you should keep looking at your funnel to see where your videos will fit in. Refer to the section of this article above, where we discussed the most popular types of videos. See which ones will fit where in your funnel and then put together a video marketing team that will help you pump out quality videos.
V. What Are The Main Steps of Video Production?
Video production is time-consuming and requires a lot of planning. You might not be shooting an epic, but even a 2-minute explainer video needs to be properly planned out.
Create your concept. Before you shoot a video, consider who this video is for and what you're trying to accomplish with it. What will the message be?
Write the script. All videos have a script, even those without dialogue. The script gives your video the structure that will guide your viewer from beginning to end.
Enter pre-production. Pre-production is the stage of video production where you get everything ready in preparation for filming. This means you find a suitable location, gather together all the equipment, hire whoever needs to be hired, and work out your budget. It's also the stage where you decide on times and days for filming.
Shoot the video. This is the fun bit! Now's the time to go to your location with your whole crew and shoot the goods. As long as you've covered all the bases during your pre-production, the actual shooting bit should go smoothly.
Edit. Once the shoot is done, it's time to pass the footage over to your editor. You might have one editor, or you might have two or three (a sound editor is often a role itself). However, you could also do the editing yourself if you've got the right software (check out Chapter 3) and know the basics of film editing. Don't forget to add call to actions to your videos during this stage.
Sign the video off. Happy with the way your video looks? It's time to sign it off and say 'Yep, we're done, guys!'
Market the video. Now is the time to market the video by posting it and promoting it to the right channels. They should include the likes of YouTube, Vimeo, IGTV, and your own website. They should also include Facebook and even Twitter. Naturally, wherever you post your video, you need to optimize it for that particular channel. For example, short-form videos work better on Instagram, while longer versions work well on YouTube. You also need to optimize it for SEO (see Chapter 5), and you should definitely leverage influencer marketing to help you promote your videos to a wider audience.
VI. Why Is Video Marketing So Effective? 
In case you've read through the various steps required to make a video, and you're thinking, "that sounds like a lot of work!" let's remind ourselves why video marketing is so effective.
Video marketing enhances your content marketing efforts because Google loves it. In fact, check this statistic out: Organic traffic could rise as much as 157% if you add a video to your page.
See, video increases engagement simply by the fact that, when people see a big 'PLAY' button on your page, they go ahead and click it.
And if your video is awesome enough, they will keep watching. This sends signals to search engines that your page is providing solid, valuable content to the end-user.
Not just that, but because the video shows your brand's personality and voice, it helps to build trust with your customers. They can now see who you are, they can hear you — and this helps them to make a stronger emotional connection with you that could result in a long-term relationship.
It's also worth adding video is super effective on mobile, with 90% of your customers playing videos from their mobile devices.
Conclusion
If you've got a product or service that you're selling online, you need to create a solid video marketing strategy. This key form of content marketing will help you build a stronger, emotional connection with your prospects, turning leads into customers.
Use the video marketing tips in this article to absorb video into your digital marketing campaigns. Make sure you've got videos for every stage of your funnel and keep checking your metrics so that you can make the right changes going forward.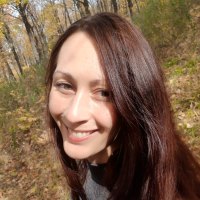 Maria Navolykina
SEO Content Specialist
Maria is an SEO Content Specialist at X-Cart. Once captured by digital and content marketing in her student days, she keeps living and breathing it ever since.
Subscribe to Our Weekly Newsletter to Get
Expert-Backed

Tips Straight Into Your Inbox

Awesome! You won't be disappointed 😉