←
Back to Blog
9 Things You MUST Know about Social Media SEO to Grow Your Organic Reach
This blog post was originally contributed by Monique Danao, a writer for ReferralCandy and CandyBar.
What is social media SEO?
Social media SEO definition: It's the use of social media to complement Search Engine Optimization (SEO) efforts and increase organic reach.
After all, a strong social media presence could boost your organic reach, right?
Databox reports that 66% of marketers see a correlation between search rankings and social media shares. Meanwhile, the remaining 34% believed otherwise or did not know.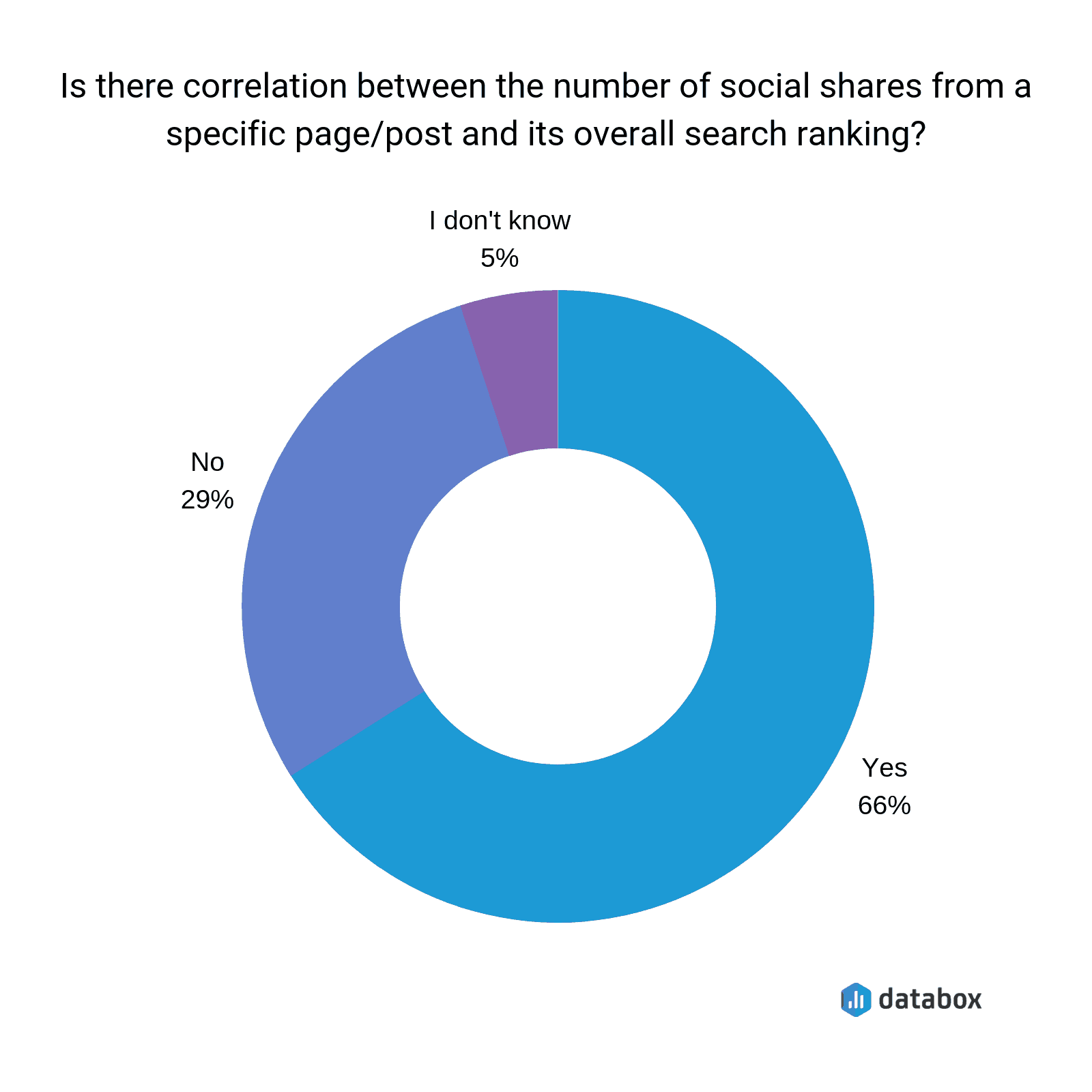 The gap between "yes" and "no" could be explained by Google's confirmation that social links are not direct page ranking factors.
Despite their statement, marketers have continuously found that the more shares your content has, the more likely it'll rank near the top of search engine results.
So, does this mean that Google is wrong?
9 things to know about social media SEO
The relationship between social media and SEO may seem complicated, but in this blog post, we've compiled the best resources and organized them into subtopics so you can understand the link between Google and social media, as well as the role of SEO in social media marketing.
1. Google probably ignores social signals but they're still important
Is social media and SEO ranking important for Google? Does social media affect SEO?
Google has officially gone back and forth to answer this question. In 2010, Google confirmed that they used Facebook and Twitter links as ranking signals.
In 2014, they backtracked and said that social media pages are treated like every other page on their web index. They aren't a direct ranking factor.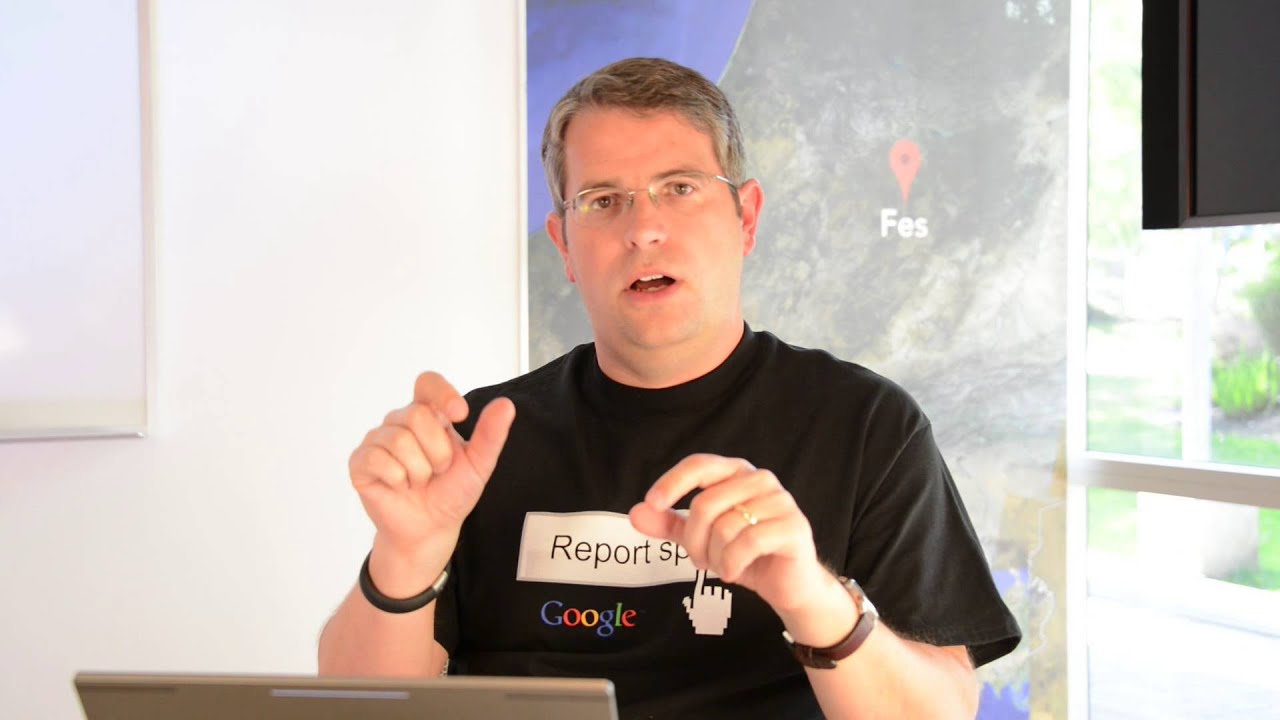 The consensus is that a Facebook share or Twitter link is not equal to a backlink.
Google is wary of fetching pages from social media because of the nature of public and private profiles. Social media users often change their information like their relationship status, friends list and blocked users. As a result, it would be unfortunate if Google extracted the data and it turns out that the users' relationships turned sour years later.
Some fraudulent businesses may also hire bots to garner more followers and boost their credibility. It's easy to get bots so this may lead to more spam on the web.
Despite Google's reluctance to use social media as a ranking factor, social media content can still impact rankings.
SEMRush found that sites like FashionNova started from the bottom and gained 88,000 keywords in a span of a year. The site's low bounce rate and 6.3 million Instagram followers contribute to this whopping increase. 
So, Google does not completely ignore social signals.

2. Social media does affect SEO
Why is social media important for SEO? How much does social media impact SEO on Google?
The answer is somewhere between 0 and 100%.
…but it does have an impact on Bing.
Bing has 963.5 million unique visitors per month and they're upfront about their dependence on social signals.
According to their webmaster guidelines, "Social media networking plays a role in today's effort to rank well in search results… [t]hese positive signals can have an impact on how you rank organically in the long run."
According to social signals psychology, having more social shares means attracting more audiences.
The more social media users that click, the more potential for backlinks.
Data shows that the highest-ranked articles on social media are also widely shared. 
There is a significant correlation between social network presence in relation to site rank. Content with more shares, likes, and comments reach the top of search engine results.
The top social networking sites for SEO also include Facebook (2.23 billion monthly users), Youtube (1.9 billion monthly users) and Whatsapp (1.5 billion monthly users).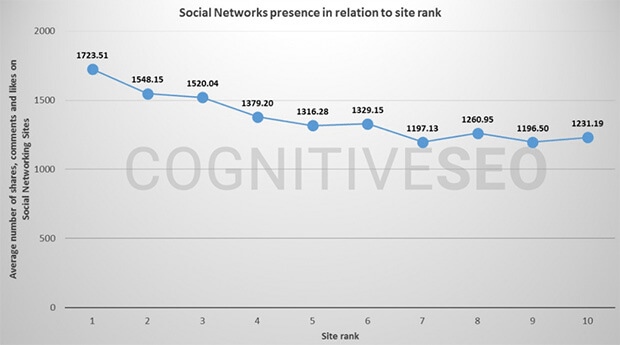 How to use social media for SEO? Matthew Woodward — an internet marketing blogger — discussed how he ranked #1 for "unhealthiest foods". Like most bloggers, he started by selecting the right keywords, creating the content, and building links.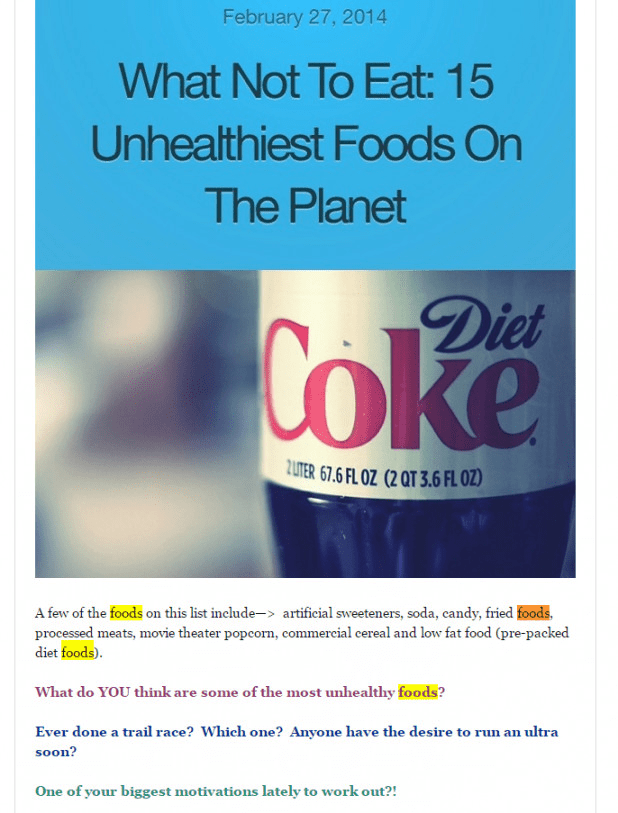 Social shares propelled his blog post to the top of the rankings. A share from a celebrity led to more than 16K+ likes and 8k+ shares.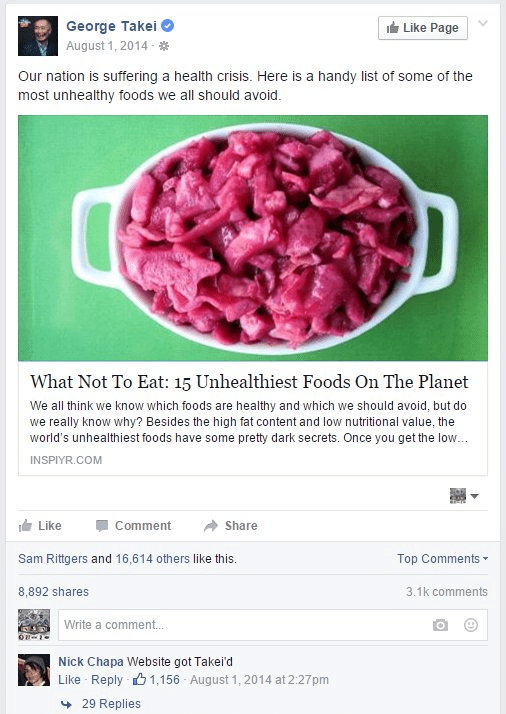 This proves that when starting an online store, having a social media presence is a must. The blog post rose to the 2nd position in Google and it ranked #1 after more than a year.

3. Optimize your social media profiles and link to your homepage
Social media accounts are often near the top of the search results.
When you type "Airbnb" their Twitter page and recent tweets are the second search result.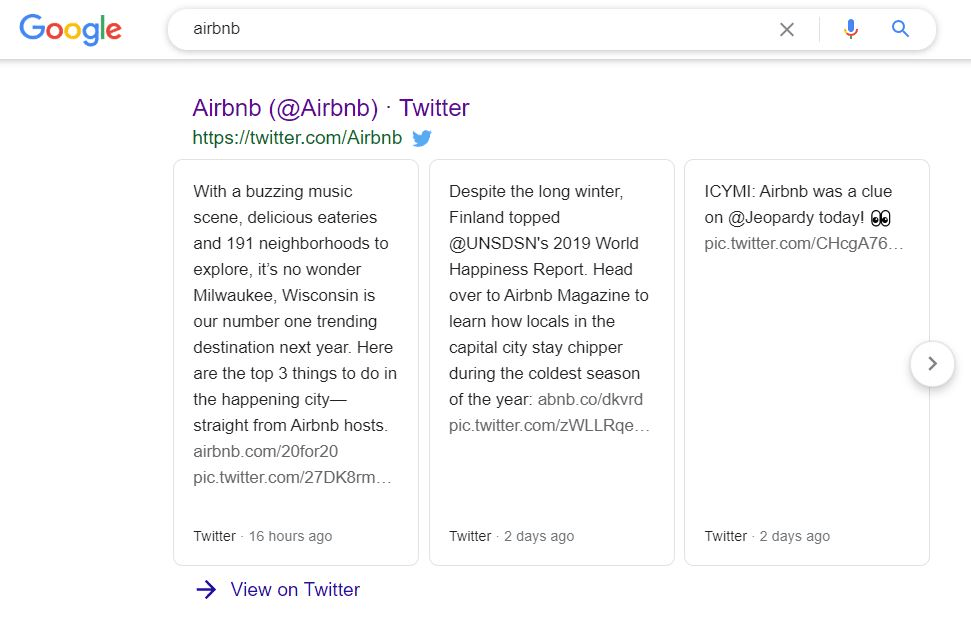 Since prospects will likely form their first impression based on these profiles, then it's important to optimize them. After all, it only takes 50 milliseconds for people to make their first impression.
That said, here are some tips to follow:
Add a cover image that is relevant to your brand.
Use your logo as your profile picture.
Write a bio that summarizes your online store's mission and vision.
Include a relevant link to your website.
Airbnb's Twitter profile includes their logo and homepage link. This'll likely increase brand recognition and boost traffic to their website. The bio also summarizes the company's core services and includes a link to their customer support page @Airbnbhelp.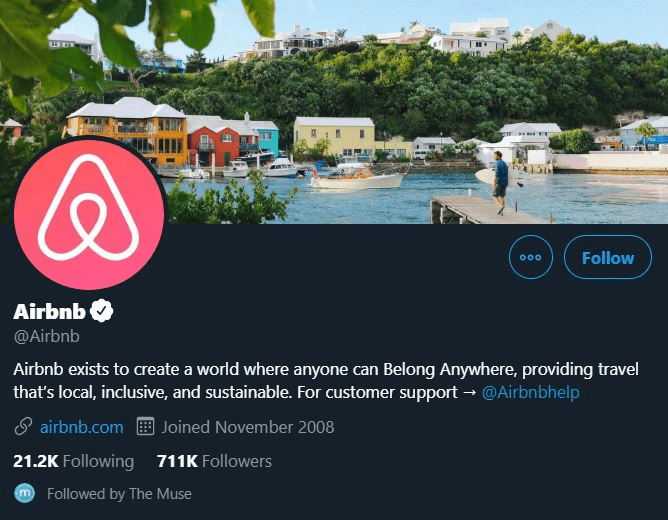 You can also take it to the next level by optimizing your employees' social media profiles on LinkedIn. Encourage social media networking and let them share your social media posts to get their network to try your products too.
4. Always post to ensure 'freshness' for SEO/social media content
Content marketing and SEO strategy are like peanut butter and jelly.
Businesses that want to gain a high ranking position for their eCommerce website should consistently create high-quality content that can be distributed across multiple channels.
SEO can't exist without content. You need to have keywords, blog posts, and social media posts to succeed. That's why social media and SEO integration is crucial to your content marketing strategy.
Businesses that want to gain a high ranking position for their eCommerce website should consistently create high-quality content that can be distributed across multiple channels.
Impact BND reports that the two most important factors used by Google to rank for website search are — high-quality content and link-building.
Promoting your latest and old blog posts on social media can also increase your organic reach over time. According to Hubspot, one in ten blog posts is compounding, meaning organic search boosts their traffic over time. During its lifetime, one compounding blog post can create traffic that is equivalent to six decaying posts.
Here are some tips you can use to publish content consistently:
Use a content calendar to track deadlines and ensure that your team consistently posts fresh content. Hubspot has launched a downloadable social media calendar that you can use for the upcoming year.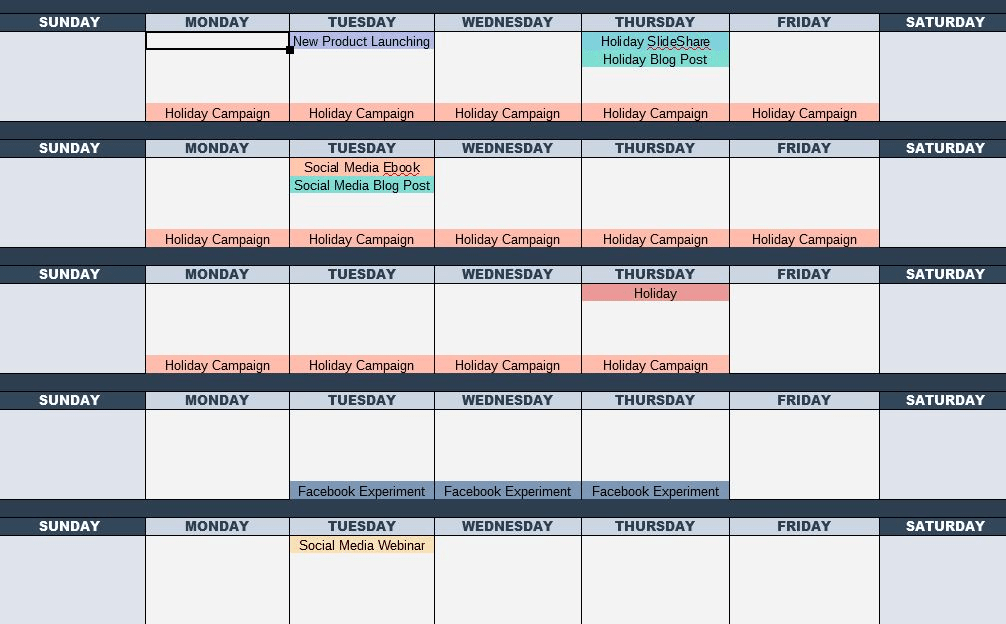 You can also mix-up posts and follow 5-3-2 rule of social media sharing. The rule claims that for every 10 social media posts: 5 should be interesting content shared from other outlets, 3 should be content created by your business, and 2 should be personal.
5. Post better updates
We've relentlessly discussed the impact of viral social media posts on SEO, but how do you create better posts that get noticed? How to start an online store that gets lots of social media followers? Here are some tips that you need to know.
Add visual images in your tweets and posts
Having a relevant image in your post can significantly boost your engagement. Posts that include images gain 650 percent higher engagement, compared to text-only posts. Similarly, tweets with images earned up to 18 percent more clicks, 89 percent more favorites, and 150 percent more retweets.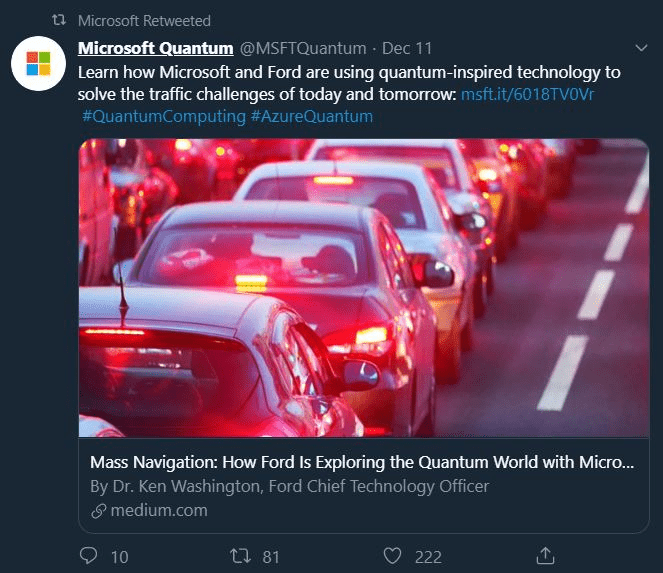 Use hashtags
A hashtag can improve your posts' searchability so more people will be able to view it. According to Louise Myers, including 11 or more hashtags means 442% more engagement than using none and about twice the engagement over using only 1 to 10.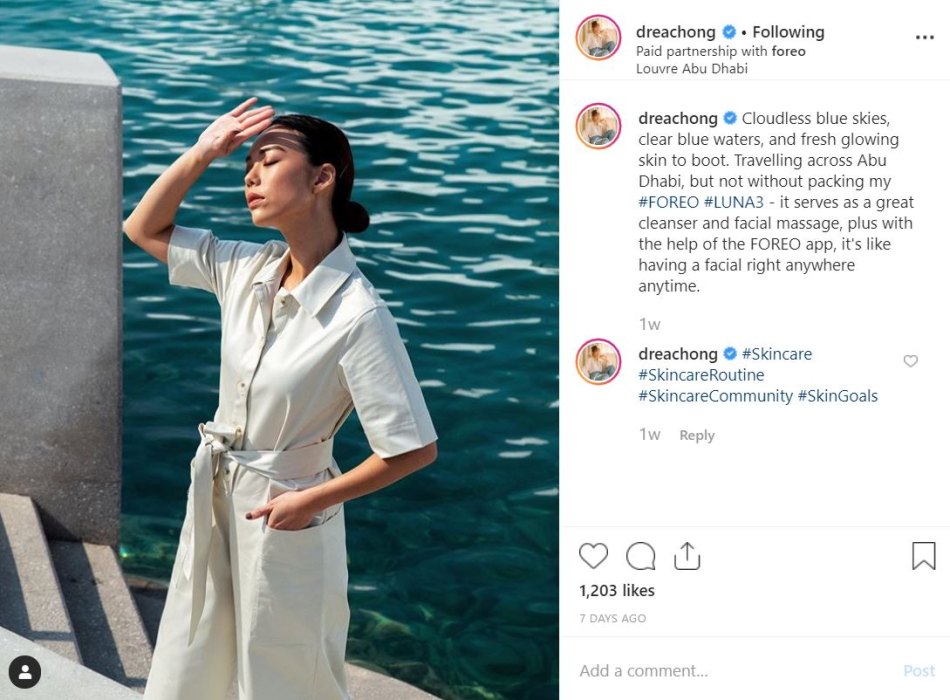 Craft catchy tweets
Of course, to get people to retweet you need to craft compelling messages. Use a tone that will resonate with your target audience. If you're targeting a young audience, then use casual language.
Denny's Diner is able to get hundreds of retweets per post thanks to their witty puns and updates.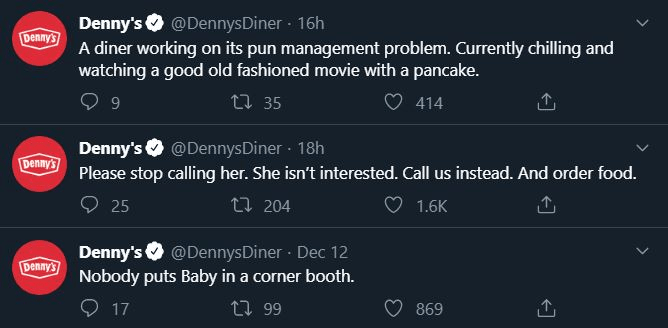 6. Add share buttons to website/content
A lot of users share content on social media.
In 2019, online users sent more than 41.6 million mobile messages and 2.1 million snaps which highlights people's need to share and communicate with others.
Now, how can you increase social sharing?
While you can write an interesting blog post and conduct keyword research, you should also make it easy for readers to retweet and share.
A good tip is to add share buttons on your website or including a "Click to Tweet" in your blog post like Coschedule.

Once users select the "Click to Tweet" button, they're redirected to a Twitter page and they don't need to think about the caption.
The post already includes pre-written tweets that audiences can post and share on Twitter. It also has a link to the main page and hashtags, which can do wonders for your site traffic.

You can also add social media share buttons on your blog posts so readers can easily show it to their network.
Here are plugins that can help you get the job done:
Jetpack
Orbit Fox Companion
You can follow these instructions from Themeisle to install these share buttons on your eCommerce site.
7. Make use of social media like a professional influencers
Social media influencers have built a massive following and for good reason.
They post authentic content and engaging with followers. They respond to the comments section, create new posts, shared the latest trends and cross-post their content to other social media platforms and eCommerce platforms.
Starting an online store that generates a lot of traffic doesn't involve rocket science. Just post good content and react to other people to invoke engagement.
If you don't know how to get started, here's what we have learned from the top Instagrammers.
Post high-quality images — when people see beautiful images, they're drawn to it and are more likely to read the message. In fact, tweets with images generated 150% more retweets than tweets without images.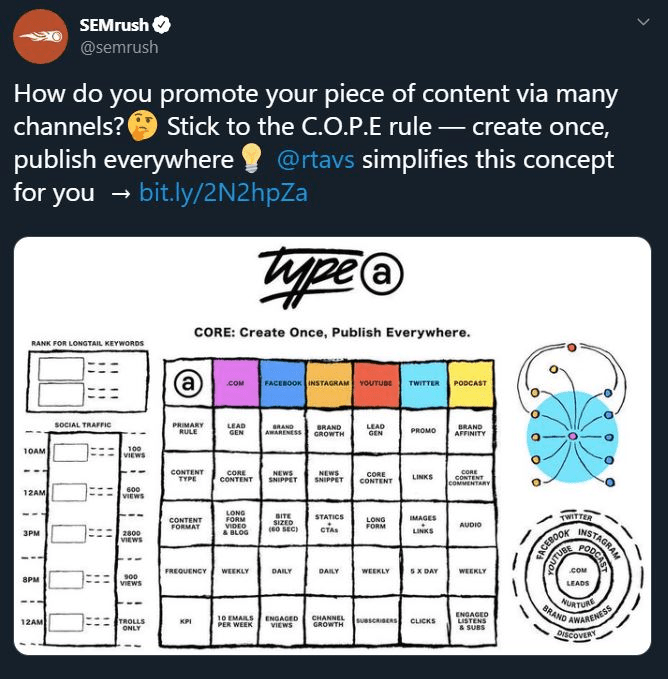 Respond to comments – Make followers feel that they matter by responding to their questions and messages in the comments section.
@ASOS_Heretohelp page is dedicated to answering customer queries.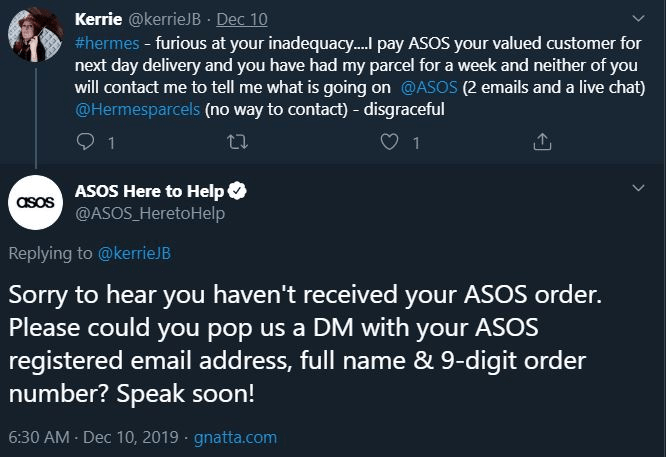 Cross-promote content — repurpose your posts and promote them on various social networks. For example, you can post your Instagram photos on Twitter and Facebook to maximize its organic reach.
8. Conduct social media research and monitor traffic
How effective is your social media strategy?
To find the answers, you need to monitor your social media platforms and stalk your competitors. This will help you learn more about your followers and determine how people react to your content.
If you're not analyzing analytics right now, then here are some tools that you can check out:
Social Signals Checker
Keyhole
Digimind
TweetReach
Having said that, you should also monitor your organic traffic to find out whether your social media strategy boosts visits on your eCommerce site.
You can check out X-Carts blog on the best SEO tools to find out which tools will work best for your business. 
9. Truly outstanding social media generates its own SEO or backlinks
Outstanding social media campaigns get backlinks from high-ranking sites.
In the 2013 Super Bowl, Oreo had a massive power outage and used this opportunity to tweet.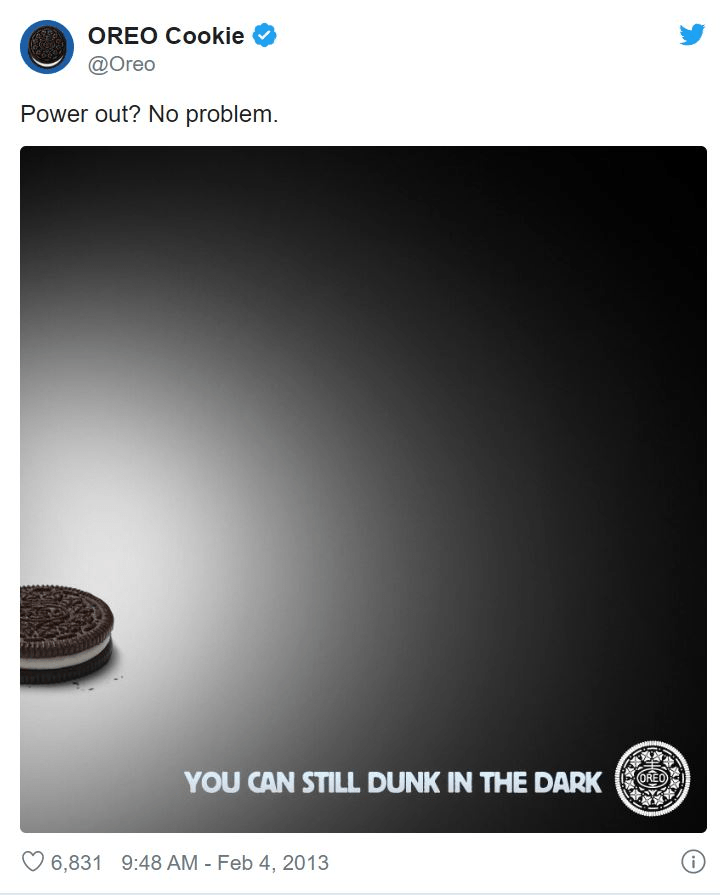 The single tweet gained 6k+ likes. The tweet was reported by Social Media Today, Wired, Digiday, Huffington Post, Adweek, and The Drum. Not only was the publicity was good for the brand, but they also got more link juice and backlinks.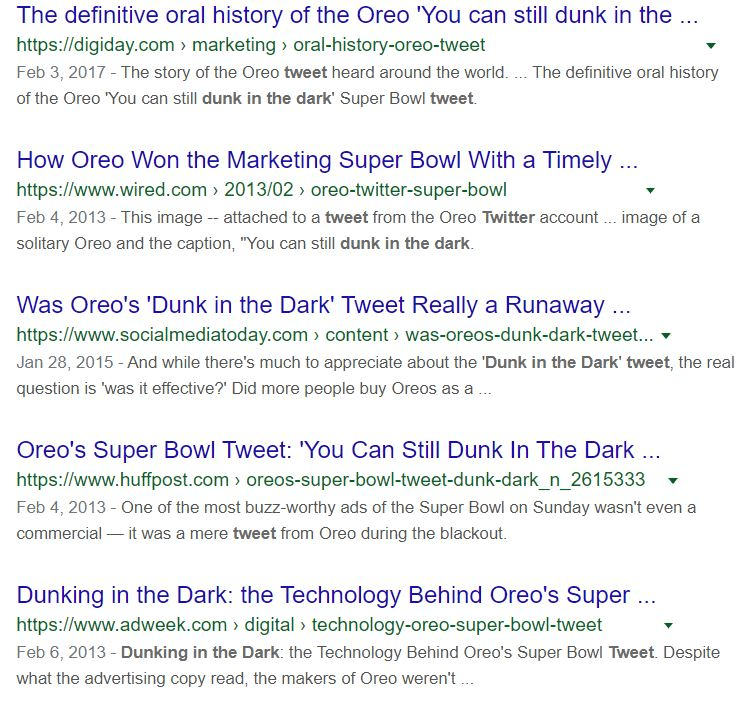 While social media posts aren't a direct ranking factor for SEO, a viral post in social media can lead to reportage and press.
Nano-influencers also tweet and share referral links in their content.
The impact of these influencers may seem insignificant, but their combined efforts can help generate buzz that points back to the brand.
Riff Raff & Co — is a company that creates sleep toys for kids — became a million-dollar company by leveraging word-of-mouth. By rewarding brand advocates with toys, for every five referrals, they became a popular brand in the tight-knit motherhood community groups on social media.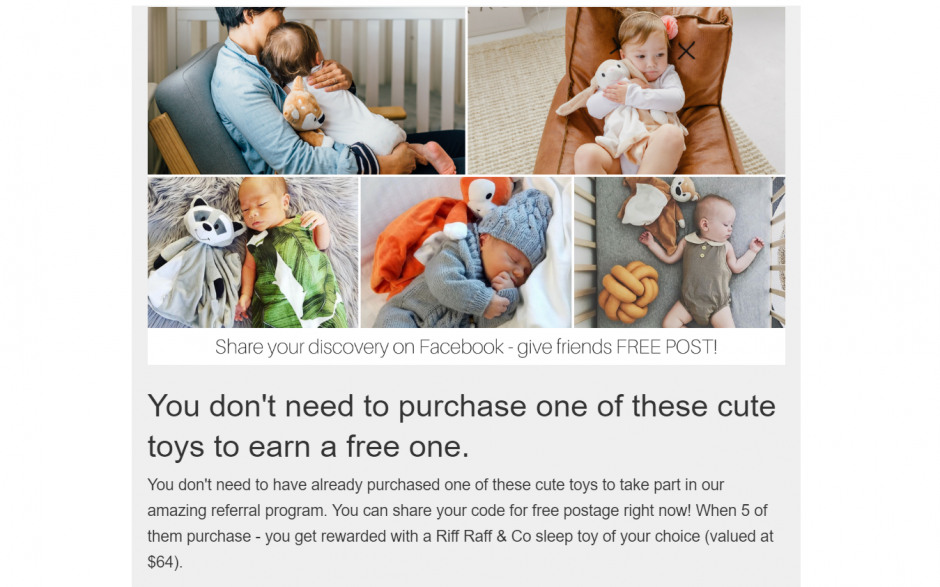 Up to you
We hope you understand the importance of social media in SEO. Optimizing for SEO and social media management go hand in hand. Just like email marketing, social links have a multiplier effect.
The more people that share your content, the more likely it'll gain publicity, backlinks, and get to the top of social media results. However, anything multiplied by zero is still zero.
Using social media for SEO is not that complicated. If you start an ecommerce store without any content, blog or SEO, you should get that set up first.
Create a social media profile and plan your digital marketing strategy. These are the first steps you need to take to generate organic traffic.
Social media marketing for SEO is relatively easy. Note that it's only a contributing factor and not the direct factor, but it can help SEO.
How to create an online store that generates traffic? If you've got more tips, let us know in the comments.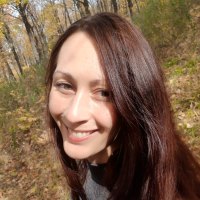 Maria Navolykina
SEO Content Specialist
Maria is an SEO Content Specialist at X-Cart. Once captured by digital and content marketing in her student days, she keeps living and breathing it ever since.
Subscribe to Our Weekly Newsletter to Get
Expert-Backed

Tips Straight Into Your Inbox

Awesome! You won't be disappointed 😉