←
Back to Blog
11 Ways to Get More (Real!) Followers on Instagram in 2020
You have an awesome product, your profile copy in Instagram is done right and you have prepared some awesome photography to post. You raise your eyes to the sky and ask the Universe: "Followers, come!"
They will, for sure. Just take a couple of extra steps for the universe to hear you.
The general rule for growing Instagram followers may seem simple:
The Instagram algorithm boosts posts that gain more likes and comments, so you should promote engagement to make sure the Instagram content you share is visible.
Instagram posts are searchable, mainly – by hashtags, but also by people and location. So don't forget tagging locations so that your potential customers could find the content you share quickly.
Want to know why and how exactly? Looking for actionable tips on how to grow your following, step by step with examples? Here you go!
1. Keep Your Instagram Profile Healthy
The success of an Instagram account is measured in followers and likes. So it may seem enticing simply to buy a following rather than letting it organically grow.
But the success of your business is not. Paid followers will actually hurt you, so keep your mind off such thoughts.
Paid followers and likes are useless.
BIG FAT NO to buying followers
You will sell on Instagram successfully only if your audience consists of real people – your potential buyers
Besides, the Instagram algorithm defines the visibility of your posts in the news feeds of your followers. As long as it sees no engagement (just think what engagement can you expect from indifferent robots?), the post will not be shown in the feeds of real social media accounts. It is a killer of organic following growth.
Only as long as you have a community of real – and active – followers, you can sell something to them.
So one more action to take on a regular basis is to "tidy up" your follower list. Nowadays, dozens of spammy accounts are "following" you not for the sake of really following, but rather to make you check who your new subscriber is and possibly be trapped by their "lose 30 lbs in 3 days" or "wanna get some extra cash?" slogans.
You should expect no activity from such "ghost" followers. Get rid of them immediately, or you will "enjoy" the same effect as with paid followers – no likes, no orders.
How to get rid of ghost followers?
report and block such accounts manually right away, as soon as they start following you
If you have never done this, you may consider using one of numerous 3rd party tools for bulk guest followers blocking like this Cleaner or its analogues, that will check your Instagram account for inactive users every day.
Get rid of such "followers" without hesitation. It is extremely important to build an audience of the right kind of followers rather than to collect followers just to increase your numbers.
2. Why Photo Captions Matter on Instagram
Currently, Instagram allows 2,200 characters for your caption (compare with 140 symbols on Twitter to realize how much freedom you have).
A full-size blog post will not squeeze, but a good piece of text definitely will. That's sufficient enough to add important information, as well as post engaging questions to encourage a conversation with you.
Also, do include calls to action every time.
Depending on your goals you may choose different CTA strategies:
Get followers to click the link in bio to order your featured product right from your website shopping cart
Instruct them to contact you in a direct message
Get potential followers to comment on a post with a brand hashtag, magical phase or emoji to enter in a contest on Instagram
Ask for likes if you're looking for growing the followers base. All my nature rebels against this begging for likes, but Instagram's algorithm-based approach leaves you little choice if you're still "pumping up" your Instagram account and want the post to be seen by more users.
Ask some provocative question for a local Holy War in comments or, vice versa, show your human face by asking for advice based on the followers experience: many Instagram wanderers are eager to leave an expert commentary on the matter. The more comments, the better ?
Ask to reply to your Instagram stories. Every reaction, be it a comment or a direct message, is a good opportunity for you to find potential customers.
Being mainly visuals from a perception point of view, the Instagram users love using emojis, so you may generously spice your photo caption with funny faces and relevant pics to get your post really talking to your target audience.
You can use @mentions, i.e. "@" followed by a nickname of the user you're referring to. As a result, this Instagram account owner will receive a personal notification about your post, and your followers will be able to tap and browse the account of this person/ brand, so this way you kind of promote your Instagram account, without a single penny spent on it.
The Instagram caption is also the place where relevant hashtags are to be posted, but many social media marketers tend to add them to the first comment. Keep reading if you're interested why. It deserves a whole dedicated paragraph to learn how to use Instagram hashtags that will make your account visible.
3. The Right Way To Use Hashtags On Instagram
eCommerce website owners keep optimizing their stores for Google. SEO is the king that rules the world. Fortunately (or unfortunately?) Instagram is some kind of "state within a state", with its own "political regime" and what makes your posts findable in Instagram is His Majesty Hashtag.
A hashtag is created by placing hash character "#" in front of a word or unspaced phrase, e.g: #cardigan, #cardiganbigsize, #cardiganwelshcorgi, etc.
As long as you came to Instagram to sell, you want to put your product photos on Instagram in front of more people and increase engagement. Using hashtags that define your product will make it discoverable.
The point is that people use Instagram as a search engine, and search by hashtags is a widely used option (in addition to search by names, or "people", and places).
Moreover, after several months of testing Instagram has rolled out a feature to follow a hashtag, not a user, which means that you can get additional exposure if you manage to find the most followed hashtags!
3 Key Things to Remember When Adding Hashtags on Instagram
First of all, include some general (not brand-specific) trending hashtags to gain more exposure.
Perform manual research, starting to type the first letters of your keywords. Instagram will suggest both the most popular hashtags starting from this syllable/letter/word and the exact amount of public posts with this hashtag. It will give you an idea of what hashtags are trendy.
Go and extra mile and analyze the performance of your hashtags to exclude the worst and find some better ones. Instagram itself will not allow this, but numerous 3rd party analytics tools will, like Iconosquare, see below.
Check out my Iconosquare account report. The criteria may be different – number of likes, comments, total Instagram engagement etc. Besides, you select the period and type of Instagram content (video, photo, carousel).
When the office hours are over, I turn into a pumpkin aerial gymnast, so the set of best-performing hashtags of mine is a bit specific. But it gives you an idea of how the report looks =)
#Just #do #not #hashtag #every #single #word #in #your #caption. Not only is it useless from Instagram searchability point of view, but also it looks really unprofessional and even annoying, it negatively affects the readability of the caption.
Another convenient use of hashtags is creating your own hashtag that will help your users to browse your products easily.
Say, your brand name is @Toddlershop, and you sell handmade clothing for kids, from bodysuits, leggings, and dresses to christening outfits.
How to make your instagram account "browserable" for shoppers?
Introduce your own hashtag #Toddlershopcatalogue, that will be included into each caption under the product photo.
Add "category-specific" hashtags #toddlershopbodysuits, #toddlershopdress, #toddlershopboy, #toddlershopgirl, #toddlershopchristening and so on, that will be posted under the images with the goods of the corresponding category only.
As a result, you will give your account viewers a tool to click the hashtag and view all your products, or products within the same category only. They will make it to a dream of a dress for their 3-year old princess, you will make a sale, win-win!
Some social media marketers tend to post the hashtags into the first comment, not the caption itself for the sake of clean good-looking caption.
The others insist that you should post them right into the caption because the Instagram algorithm starts working right after the image is posted. They argue that several seconds lag between posting pictures and adding a hashtag will cost you some impressions (likes, engagement, sales, you name it).
To me, this seems to be a micro-level tip that is irrelevant. Just use hashtags. Use relevant hashtags. That's it.
4. Why Comments are Essential on Instagram
Instagram is a social media network, and "social networking" implies an interaction between you and your audience. It's possible via likes and comments.
Why good Instagram marketers encourage comments?
Just like on Facebook, the Instagram algorithm boosts posts proportionally to the audience engagement rate they have.
The followers who comment on and like your posts are one step closer to a purchase from you, than "idle" viewers, so the sales offers to Instagram commenters can be really effective.
Like the comments to your posts (the authors will receive a notification about it ;), reply to the comments in an open and friendly manner. Not only will your followers love it, but Instagram itself also will.
Rest assured that you will not miss the comments because Instagram will notify you about them in a special likes/comments section at the bottom of your Instagram app screen. You can even enable notifications about likes and comments, but when I turned them on, my iPhone kept vibrating all day long, so I quickly thought of it better.
What to do with negative comments under your posts?
Is it by a real customer of yours? Great! No one has ever won from arguing with customers publicly. Convert a disappointed user into a happy returning buyer by offering a solution for this problem.
Is this comment by a troll or hater who's far from being adequate? Delete such comments manually, block them and report to Instagram to suspend.
5. Geotags Work Best for Local Businesses, but Not Only for Them
If you're selling location-specific goods or services, be sure to use geo-tagging. Even if not, you may still benefit from it.
How business Instagram accounts can win from Geotags?
Your potential buyers will be able to find your media when they're searching in Instagram by location.
They will see a geo-tag mark above your post, and if the followers recognize the place, be it their neighbourhood or the place they have heard of, you will be one more step closer to building trust and… selling the product of yours.
6. Team up to Host a Challenge and Build a Common Instagram Community
To me, it's one of the smartest examples of how you can cooperate with "the high and the mighty".
This case is close to "work with an Instagram influencer", another important strategy to build your Instagram followers and get likes. But what makes it different is that compared to influencer marketing:
It's much more fruitful for long-term relations with your audience. You really create a community of engaged users, not just pay crazy money to an influencer for a one-time shout out or trade likes and following for gifts.
You save $$ but pay with your time. This method requires some serious work, outside of Instagram too
Say, there was a huge botanical illustration "marathon" (a 4-week challenge with a series of tasks), on Instagram recently. The hashtag of the contest returns 6K+ public posts, amazingly beautiful ones. I'm sorry for a hashtag in Russian, but I have never seen anything like that in the English-speaking Instagram community yet, so you may be the first to try and succeed.
It was arranged by artist @botanical_watercolour together with partners like online stores selling brushes, paper, and other supplies for artists.
The participants were hardly after the free staff. Getting a priceless experience was moving power.
Yet, following the sponsors was a must to enter.
Besides, the sponsors got several "shout outs" by the contest organizer.
But, what is important, it has brought about a high volume of user-generated content and collected a huge community of illustrators together, whom the online stores selling artists supplies can market their products to.
7. SFS: Partner with Those Who Sell Complementary Products
Instagram SFS, or shoutout for shoutout, is the mutual mention of each other by two people or brands with the SAME target audience.
Cross-promoting works best when you're not competitors, but offer a complimentary product. Say, an apparel brand may partner with a shoe retailer, and the brand selling motorbikes can exchange an ad of the company manufaсturing helmets.
The example below shows an SFS of @adidas, sports brand, and @omabegho1, sports model.
8. Pick the Smart Time to Post on Instagram
Posting high-quality pictures consistently on Instagram is a must. But if you want to outperform your competitors, it's essential to optimize your posting time for when the majority of your follower base is online scrolling down their Instagram feed to find some food for their eyes.
With the increased complexity of Instagram algorithms, it's never been so hard to detect the best time to post pictures on Instagram. However, this trick is still one of the surefire ways to grow your Instagram followers.
If you google a bit, you'll find tons of information on that.
For example, according to Later, who analyzed 12 million Instagram posts, the perfect time would be something around 9 am to 11 am. Hubspot analysts have got different thoughts on that matter. According to their research, the best time to post on Instagram is between 2 PM and 3 PM CDT. Other sources state that off-hours are also good.
I prefer to believe Neil, he knows eCommerce like no one else around.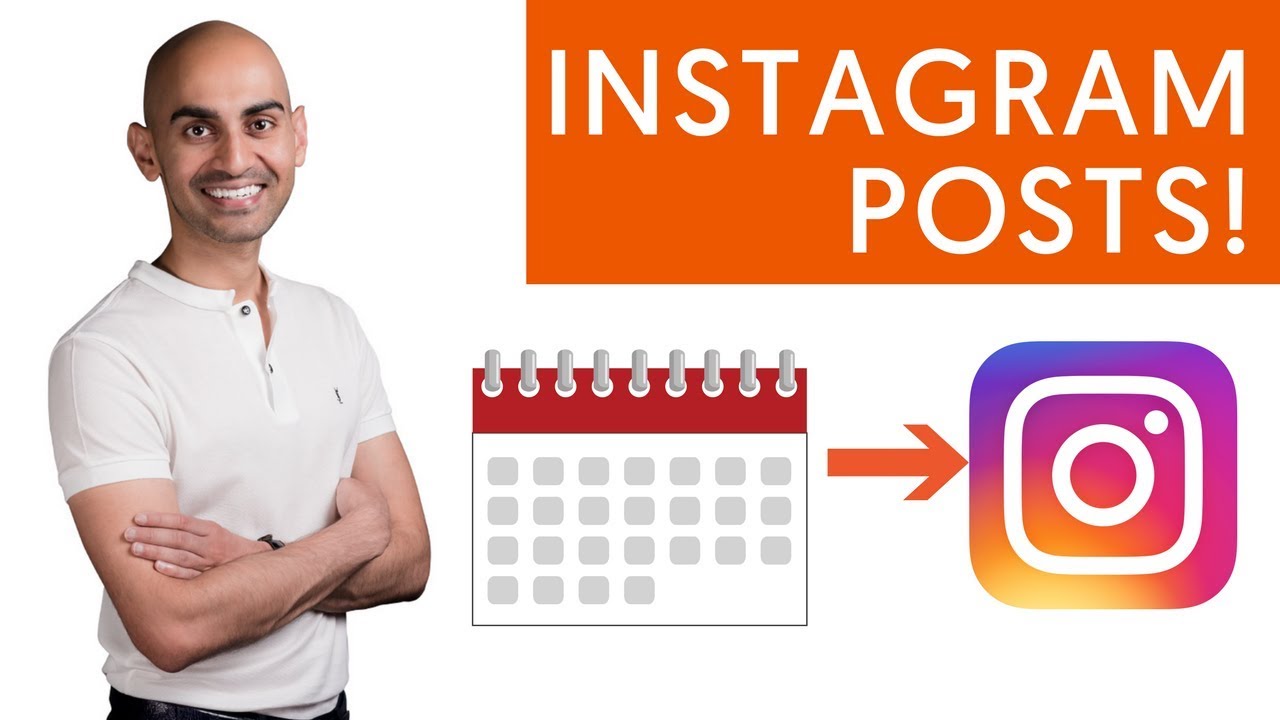 Well, whom should we believe? And I'd say – your target audience. Do your own research the way we did and discover when your customers are online waiting for YOU.
9. Don't Be Afraid — Go Live
A live video stream is a free Instagram tool. And it can turn you into a video star in just an hour. No, I'm not kidding.
Instagram live videos took the world by storm. According to Vimeo live video statistics, 80% of people prefer to spend an hour or two to watch live than to read a blog.
Once you start streaming, your friends and followers will instantly be notified about that. They'll see a notification that says '[Your username] has started a live video'.
If your audience loves what you are talking about (or showing/doing/anything), you'll see their reaction immediately. They will leave comments under your video or just keep pressing the 'Heart' button to say thanks.
If your audience loves what you are talking about (or showing/doing/anything), you'll see their reaction immediately. They will leave comments under your video or just keep pressing the 'Heart' button to say thanks.
How to find live videos on Instagram? Oh, that's pretty simple. On the upper bar, you'll see a raw of accounts circled in color – it means they have posted to their stories within the past 24 hours. If you see the word 'Live' at the bottom of their avatar, then, no doubt about it, the user is live, you can join the live stream.
Here's how Instagram live videos can help you sell online better than any eCommerce software:
Engage with your followers and build a long-term relationship with them.
Show that there's a real person behind your brand. A person that can feel, express emotions and react like a human.
Live videos are an expedient way to answer questions. No need to send an email blast. Live broadcasts make the whole process natural. People send questions, you answer them live.
The feature I like most of all is that Instagram allows you to invite friends to join live video sessions. This is a good opportunity to talk to your potential buyers one on one and still be seen by the other participants.
To get started with Instagram Ads you need to create an Instagram business account (we discussed it in the previous chapter).
You can promote your existing posts, create a short video, or use Instagram stories as an ad.
10. Participate in Trending Conversations
Taking part in brand-related conversations is one of the best ways to become famous on Instagram. This is especially useful for brands that are looking to increase their brand awareness.
What I love about it is that if the comment is popular it is displayed higher than all the other comments on the list. Also, your comments will be automatically displayed first for all the people already subscribed to your profile on Instagram.
11. Just Ask Your Friends to Tag Your Instagram Profile
Word of mouth is probably the best eCommerce feature that came to notice with the advent of Instagram.
The key rule here is to make the mention purely natural. It must NOT look like you've bought that mention.
Here's how mentions look like on Instagram:
As an example, offer your advertizer-to-be a free version of your product as a thank-you for the mention. Or, if you sell a service, an extended version of a free trial. But be careful, not every influencer accepts that form of payment.
***
The army of Instagram followers, even the most loyal ones, may need an extra incentive to like the photos you share.
Likes are vital on Instagram. You badly need likes. Every single like counts. The next chapter is about how to get these hearts pressed.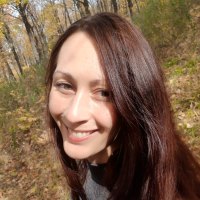 Maria Navolykina
SEO Content Specialist
Maria is an SEO Content Specialist at X-Cart. Once captured by digital and content marketing in her student days, she keeps living and breathing it ever since.
Subscribe to Our Weekly Newsletter to Get
Expert-Backed

Tips Straight Into Your Inbox

Awesome! You won't be disappointed 😉