←
Back to Blog
How to Sell on Instagram The Smart Way [7 Tested Tips to Get You Started]
Instagram is one of the fastest-growing social media networks with ginormous advertising potential. For a good reason. Billions of people get stuck in it for hours! They watch stories and IGTV, start Instagram live broadcasts, and, scroll their feed.
With that in mind, it is safe to say that selling on Instagram might be a good idea. For this or that reason, brands are still failing to tap the tremendous potential of this popular network. You shouldn't.
Think of hiring a social media marketer and start selling products on Instagram today.
If you've got a personal profile on Instagram, take time to convert it into a business account. It will give you an endless number of analytics and advertising tools you can use to sell on Instagram. No worries. I'll show you how to do it the smart way.
But before we proceed with Instagram selling tips, let me, please, remind you of the basics we have already covered previously. Your sales posts will work great only if you respect the following rules.
Is Your Account Ready For Selling on Instagram?
You profile copy is at least giving the contact information for your potential customers, at most – USP, shipping info and brand mission.
Your posts are searchable and findable as you use the right hashtags.
You have real Instagram followers, attracted organically, due to influencers or Instagram ads. No paid bots, fake accounts or "ghosts".
You share the unique posts instead of professional yet faceless images from stocks. (Never purchase images there if you want your Instagram account look authentic!) They communicate the message of your brand, show all the facets of your products or demonstrate your products in use thanks to user-generated content you repost.
You encourage the followers to interact with you posts, comment on them and like them actively.
Every post of yours has a clear call to action ("see link in bio", "tag a friend who will like it", "don't forget to add to bookmarks" etc).
Speaking about your Instagram profile copy, we have already mentioned that link in bio is the only public place to post a clickable link.
An e-commerce website with the products you promote is the easiest way not to let your warm leads slip between fingers.
Haven't Launched an eCommerce Site Yet?
Get back to X-Cart solution advisors if you need to order a turn-key project or distant guidance.
Be sure not only to include this link in your profile info, but also remind the followers to "see link in bio to order".
Every single time, mark this well, instruct them in the caption text every single time.
1. Sell Products Through Instagram's Direct Messages
Instagram DM, or direct messages, is another way to share the product link with your customers and let them buy your product.
How to find whom to send this link to?
You may write something like "Comment YES if you want to know how to get this", and react to the comments as you notice this so-much-desired word.
2. Use Shortened Links To Make Them Easier To Share
There are multiple URL shorteners like goo.gl or bit.ly. They can convert your URLs from long SEO-friendly ones to the ones that are easier to enter manually:
yourshopurl.com/boys/fashion-shoes.html -> goo.gl/15ayr8
yourshopurl.com/boys/fashion-shoes.html -> bit.ly/1sj7qa
Moreover, a paid account with bit.ly will make your URL tail customizable, like bit.ly/boyshoes.
Keep in mind, this link will remain non-clickable, it requires manual entry by a potential buyer.
And you know that the more steps you ask them to take to reach you, the less of them will finish the customer journey.
So this method MAY work only as long as:
you sell something unique and they have no options but to buy from you;
Or when there are no competitors who can make the buyer's path from Instagram to order confirmation screen (through product page->shopping cart->checkout) easier.
Have you noticed that 80% of the customer journey is on your eCommerce website?
3. Make Sure Your Store and Checkout Are Mobile-Ready
Keep in mind, Instagram is a mobile-first app.
The Instagram audience is mobile-only too. So you must make sure that the customer journey is 100% optimised for mobile browsers.
If the link you posted in bio or ad points to to your e-commerce website, responsive eCommerce design template will do the trick. With such a template, every single page the Instagram referrer sees, checkout especially, will look perfect on a smartphones and tablets screen.
X-Cart offers a free shopping cart software with responsive templates aboard. The other top eCommerce platforms like Shopify, Bigcommerce or WooCommerce also have responsive themes, at least – paid ones.
So make sure you have installed one before an Instagram campaign is started.
4. Unlock the Power of User Generated Content
We all know how powerful UGC is as it provides the social value. There are lots of active users on Instagram who leave their feedback about popular brands (often unintentionally!) to share their experience with their friends.
Panton, for example, has got a fan who 'finds Pantone colors in the wild' and shares these pictures in his Instagram profile. His name is Andrea Antoni, he is an artist from Italy. And he dedicated his account to Pantone.
Moreover, a paid account with bit.ly will make your URL tail customizable, like bit.ly/boyshoes.
Isn't that amazing?
Brands looking to increase user engagement on Instagram, can repost UGC to their business accounts. Just don't forget to ask for permission. Pics may subject to copyright.
5. Perform Hashtag Research
You may think that hashtag research is the silliest thing to do and it has got nothing to with selling on Instagram. It does. And it is pretty effective.
Hashtags for Instagram are just like keywords for Google. Used the right way, they may bring you a sea of new followers and future fans out of nowhere that may soon convert into brand ambassadors.
The research process is quite simple. Head to the Tags section and search for terms related to your niche.
Say, if you are an interior designer, you may try such hashtag as #bedroomideas or #flowerdecoration to see publications related to the topic you are interested in.
That's a good way to discover related hashtags and see what hashtags people use to describe their pics.
6. Use Instagram Ads
This chapter is about paying upfront.
Yeah, sometimes you have to invest some money to find new buyers and get even more money back as a result. Even if you are on a tight budget, advertising on Instagram is quite accessible.
Just tap 'Promote ' within the Instagram app. And tweak settings.
You can run your Instagram ads together with Facebook ads. Or limit your audience to Instagram only. Up to you.
Anyway, selling on Instagram is way more comfortable when you've got some money for advertising.
7. Partner With (Micro!) Influencers
Influencer marketing has been trendy for quite a while now.
Reviews. Opinions. Positive feedback. Real-life results. Word of mouth. These are the things that influence the purchasing behavior of a modern consumer.
That's why influencer marketing is such an amazing tool that helps to sell on Instagram like nothing else. Even Instagram ads are not that effective.
Below are the most common questions answered about Instagram influencer marketing:
How to work with influencers to sell on Instagram?
First, set your budget. Then, find out what your target audience is interested in and plan a marketing campaign that aligns with their interests.
Work with micro-influencers (with 1-5K subscribers) — this is the smartest investment from the point of ROI.
How to find a perfect micro-Influencer?
Research hashtags, do the competitor research, use external services, like Iconosquare, to find the best influencer will (and who knows how to!) sell your stuff on Instagram.
Additional Resources:
A Comprehensive Guide To Instagram Influencer Marketing [2019]
8. Tools and Apps That Help You Sell Stuff on Instagram
Now let's talk about mimicry and see how an extra layer between Instagram and your store can boost your sales.
There are several services that create and extra step between Instagram and your store.
And even though we're used to the idea that the less steps to checkout, the better, this solution, vice versa, improves the user experience.
Foursixty
Foursixty, for example, generates a page, reflecting the layout of your Instagram profile.
Take a look at @michi_ny.
Once you click a link in bio, a store page opens. What do you see there? An Instagram-like page with all the recent Instagram photos of their profile.
Clicking on the photo you're being brought to the page which again shows this photo you're already acquainted with, but the products are tagged on it. Under the photo you see a grid with these very products.
This elegant eCommerce tool is both mobile-ready and user-friendly.
Linkinbio
Linkinbio by Later is another tool making your Instagram pages shoppable. It creates a landing page that resembles your Instagram feed and displays your posts as clickable images.
To see it in action, check out the account of Wall Street Journal on Instagram.
Click the only clickable link on the profile page and you will see exactly the same image as in the Instagram feed, but… clickable, and it's clearly explained to the viewer.
In case of WSJ, every link points to an article of the journal.
But you as an online store owner may want to drive traffic to the product pages or even a special landing page created for a particular Instagram sales campaign of yours.
Like2Buy
If you have read this far, I'm willing to award your patience and show you something that wowed me, when I first noticed such a feature in a feed, gazing at Cozy Unicorn Sweater by @OshKoshkids.
@forever 21 is another brand with an unusual type of posts marked with a bag icon (see the second image from the top in the first column).
Oh my god! Clickable photos with products tagged right inside the feed!
HOW IS IT EVEN POSSIBLE??
I spent some time checking it out and trying to guess, how it was achieved, and finally realised it was Like2buy by Curalate.
Unfortunately, I have not been able to check it out from the admin's side yet, nor can I say anything about the pricing.
The only option their website gives is to "contact sales", who for some strange reason were not willing to consult me on Saturday midnight, when this very abstract has been added to the chapter =)
I'll try to get some info from their Sales guys for you, though.
Liketoknow.It
It's a super popular app among bloggers that creates shoppable affiliate links to shoppable content from bloggers, influencers, and celebrities. When a user likes some post with the Liketoknow.it link, they receive shopping details and the direct purchasing links for the products displayed in the pic.
Brands love this app because they can make money off these shoppable links. That's why they are motivated to create shareable and likeable content. And, you know, creative ads make people act and come back again and again.
Additional Resources:
Lisa Kalner Williams, the lead social media strategist at Sierra Tierra Marketing and the content marketing director for Agorapulse, has got a great article on how to sell stuff on Instagram. You'll discover 5 Do's and 5 Don'ts to do it right.
Also, below you'll find an interview with Sue B. Zimmerman, an Instagram expert, who is sharing her insights about the power of building community and solidifying your presence online.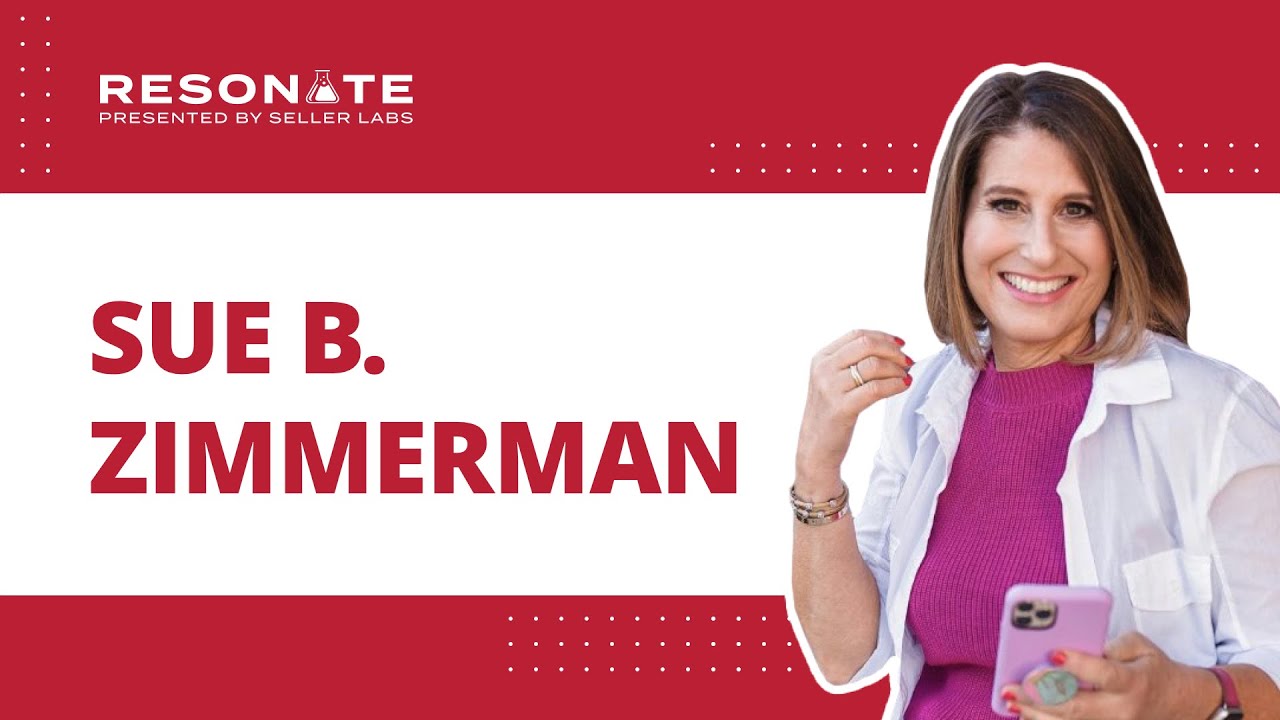 * * *
As you can see, there are numerous ways to sell on Instagram. Their efficiency depends on what you sell, who your followers are. When you post, what you post and how you post.
You do not want to dryfire.
How to make sure every post scores the bull's eye?
Analytics is the answer. The next chapter is about it.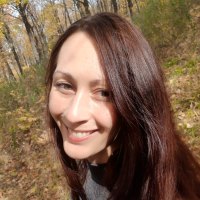 Maria Navolykina
SEO Content Specialist
Maria is an SEO Content Specialist at X-Cart. Once captured by digital and content marketing in her student days, she keeps living and breathing it ever since.
Subscribe to Our Weekly Newsletter to Get
Expert-Backed

Tips Straight Into Your Inbox

Awesome! You won't be disappointed 😉