←
Back to Blog
Advertising on Instagram 2020 [Step-by-Step Guide For Newbies]
Struggling to get more followers and likes, we can not ignore the opportunity Instagram itself gives us to reach millions — Instagram advertising.
The very first wave of ads on Instagram was met with hatred from users. But the time flies, and the audience has become more loyal to a sponsored content.
According to Instagram Business Blog, their community has got over 2M advertisers. Now it is a proven way to drive traffic to eCommerce websites, generate sales leads for your business, and promote your profile effectively.
I. How Much Does an Instagram Ad Cost?
According to SproutSocial, the average cost per click (CPC) for Instagram ads in Q3 ranged between $0.70 and $0.80 for all age ranges.
But the average is average. It takes the crazy spends of a huge advertiser like Coca-Cola, adds the very modest budget of a local goat-soap making business, divides the sum by two and as a result gets the figure that makes you feel like our goat soap maker has just broken a bank to pay these bills.
So if you want more exact figures, you can view the reports provided by AdEspresso.
Their report shows how much the cost of Instagram ad varies, based on gender, age, day of the week, month, the device used.
AdEspresso analyzed the data of their Instagram users from Q1, Q2, and July of Q3 in 2017. The entire budget of ads analyzed exceeds $100million, which is a pretty decent figure, so the findings seem to be reliable.
What mechanism defines the cost of a particular ad on Instagram?
It's an auction.
Every time, when there is an opportunity to show a sponsored post in the feed of Instagram users, the auction starts. The "bidders" of this auction are all of the ads with the target audience that the user belongs to.
However, the winning ad isn't necessarily the highest monetary bidder. Instagram tries to provide its users with relevant, high-quality content, so the auction winner is the ad that creates the most value for users.
It takes into account the previous actions of the person you're trying to reach and your ad's historical performance data, both positive (likes, clicks) and negative (hiding the add or marking it as irrelevant).
To you, as an advertiser, it means that you should advertise on Instagram smartly: the sponsored content must be great, the targeting must be right.
What You Need to Create Ads on Instagram:
Business Instagram account, that, in its turn, requires a Facebook business page connected
Payment method tied to your Instagram account (Credit or debit card or PayPal)
A post of any type (Instagram story, photo, video, carousel, and so on) shared on your account. Tip: Make video or photo ads if are looking to boost engagement massively.
It's not for nothing they require a Facebook page connected. The Instagram ads are run on the Facebook Ads platform. So if you're acquainted with Facebook marketing, you will feel at home with configuring Instagram ads in Facebook Business Manager too.
II. Four Ways to Configure an Ad on Instagram
You may start the promotion right inside your Instagram app, via the Facebook page you connected, via Facebook Adverts Manager and via Power Editor. Creating an Instagram ad campaign via the latter two tools will give you more control over everything (at least, an illusion of), while the in-app campaign launch is simplified and fast.
The users of X-Cart can also enable the ads with the "Facebook eCommerce" addon — and, surprisingly, it's possible to advertise on Instagram even without having an Instagram account itself!
Let's study the easier option first.
1. Start Promotion Using Your Instagram App
To proceed, open the post you want to promote. The blue "promote" button will appear under the right corner of your posts:
2. Set the Purpose of Promotion
Choose Get More Profile and Website Visits, and you will further be able to choose if you want to boost your following (the Action Button is View Instagram Profile) or increase app installs or send leads to the store of yours where the products you advertise are sold online (the CTA is Watch more, Learn more, Shop now, Book now, Sign up, Contact us)
Reach People near an address will further instruct you to choose if you want the visitors to be able to Get Directions or Call Now. Both CTAs work best for Brick and mortar stores, but not for online ones. Yet, if you have an offline presence too, you may benefit from this location-based audience setup.
3. Determine Your Audience
You can Create your own custom audience and configure it based on location, interests, age and gender.
Another option is Automatic — it offers to rely on the audience generated by the smart advertising engine based on your current list of followers.
An auction system determines how much your Instagram ads will cost. If there are many advertisers targeting the same audience as you do, the competition for becoming a winning (=shown) is going to be high. It means that the cost of ads will be higher too.
If you have a clear understanding of your buyer personas, make sure to create your own custom audience and narrow it as much as possible. It increases your chances to score the bull's eye and decreases your expenses on Instagram advertising at the same time.
Also, using Instagram stories ads will definitely save your budget, as this way of advertising is virtually underused at the moment. Tap into Instagram stories ads to increase your brand awareness and save a penny at the same time.
4. Set The Budget and Duration
Setting the Instagram campaign budget and duration is easy-peasy. Seriously, it's hard to make a mistake there.
You can choose one of the default budget options or set your own value for both. If you try to enter some inappropriate figure (say, 220 days as a campaign duration day or a too-small daily budget), the wizard will not allow to, showing you a warning and explaining you should enter instead.
You will not even be able to practice your mental arithmetics skills, because all the estimated calculations are already shown there: the number of accounts you will reach, the cost of your campaign per day.
If you haven't added a payment method yet, Instagram will remind you about it again, and you're all set.
As said above, you can also launch the Instagram ad via your Facebook page, and you do not need to be a content marketing guru for that. Let's take a closer look at this easy to follow process that should help build a huge audience on Instagram.
III. How to Set up Instagram Ads on Facebook
Open the Facebook page you have connected to create your Business Instagram account. Find "Manage promotions" link on the left side menu.
You will be redirected to the promotions management page, choose "Promote Your website" there.
Choose the "Instagram" tab on the window that pops up.
Here you will see the same settings as in your Instagram mobile app, with little difference:
You can create a post from scratch (see "AD CREATIVE").
You can not choose promoting your Instagram account as a campaign purpose; only "promote a website" is possible.
You use three more audience targeting options: "people who like your page", "people who like your page and their friends", and "people you choose through targeting".
The latter will direct you a separate page with more in-depth settings where you can specify both whom to include and whom to exclude.
Once all the settings like targeting, budget, duration, image, and captions, links and CTA button texts are checked, you're ready to go.
If you want to target your ads by a number of fancy parameters like device and operational system or behavior on your website, the third way — via Facebook Ads manager — is for you.
Running ads via Faceboo Ads Manager is a simple task. With smart targeting, you'll be able to control your ad spent and, as a result, increase revenue within a short space of time.
How to Run Instagram Ads via Facebook Ad Manager
Facebook Ads Manager is a tool for those who advertise like a pro. With many bells and whistles that are nice to have for a professional, but scary to touch for a newbie.
I would not recommend this method to those whose legs start to wobble at a sight of a dozen of selectors. Use a simple Instagram interface instead.
But if you are the one who is not used to agreeing with default settings, let's see how to harness the full power of Instagram ads.
The linear interface of the ad creation process makes it hard to miss anything important. Give me your hand and let me please guide you.
Assuming you have an ecommerce website to sell the products you promote via Facebook, we will choose "Traffic" as a campaign objective.
At first sight, it will seem that the audience settings are the same. But rub your eyes, and you will see the detailed nested menu to narrow the target audience depending on their behavior, interests, and demographics.
Moreover, if you decide to set up locations, you will see that it may be further split into "people who live there, people who travel there, people who have been in that location recently".
Check the other detailed targeting settings as they may be important for your brand. Say, the seller of linen is more likely to make a sale on Instagram if he targets his ads to locals, and a car rental service will succeed, if the ad is shown to travelers.
But what deserves the special attention is the ability to create "custom audience" and show your ad only to people who:
visited your website & viewed your products;
took specific actions in your app;
interacted with your brand offline;
engaged with your Facebook and Instagram content;
belongs to your customer base already.
Trying to get returning people interested in your brand stories is a more fruitful practice than warming up the leads cold as stone, so you may expect higher engagement rates and higher conversions with such an approach.
Facebook pixel is what you will need if you decide to create a custom audience consisting of your website visitors.
Install Facebook Pixel to Track Your Website Conversions
Facebook pixel should be installed in your ecommerce platform to track your website conversions and other actions you care about. If your online store is powered by X‑Cart, you can easily insert it with the help of Google Tag manager or use a ready-made Facebook Pixel addon. If it's powered by another platform, adding this pixel will not be a problem either.
Choosing placements is the next step of ad creation. To advertise on Instagram only, tick "edit placements" and find Instagram among the social media platforms.
Here you can also choose if you want to show your ad depending on the OS of the user's device. However, I doubt if most ecommerce website owners even care if their customers are mainly Apple fans or not. To me, this setting works best for the app developers, pitching their new game for the users of iOS or Android exclusively.
Budget and schedule is the next block to configure.
In addition to budget (lifetime or daily) and schedule (set start and finish dates or keep showing the ad unless you stop it or run out of money), here you choose if you want to be charged for impressions or per click, if the bid amount is automatic or you will set it manually, if the ad delivery is standard or accelerated.
After that, you proceed with the ad creation itself.
Choose the ad format (Instagram Stories Ads, Carousel Ads, Single Image, Single Video Ads, Slide Show Ads, or Collection). Once you choose the format, the ad manager will open a window to upload your media. There has also appeared a new format of Facebook ads, "Collection", but it is not supported on Instagram yet.
Rest assured, once you choose the format, you will see all the requirements for images and videos right there. No need to guess. I can't but applaud the designers of this Ad Creation interface, sincerely.
Recently, a new setting has appeared — "Add a full-screen experience" aka Canvas. It looks pretty interesting, and I hope it will work for Instagram feed as well one day… but no.
No, unfortunately, right now, the only supported placement for Canvas is mobile Facebook feed. Since we're talking about Instagram advertising, omit this step — and check it later, I'm sure it will appear there soon, too.
Update posted on Aug 16, 2019: The so much desired "Instagram Shoppable Ads" feature was not long in coming. According to Falcon.io, the shoppable "collection" campaign has become available on Instagram for beta testers from the US. Later, in March 2018, Instagram rolled out shoppable posts to 45+ countries.
The very last step of ad creation is pasting links for action button and writing an eye-catching caption text. Thanks to the ad preview, updating on the fly as you type, this task is a breeze.
Once you finish, click the large green "Confirm" button. It will send the ad to reviewers. Once it's verified that your ad meets Facebook advertising policies, it will go live.
Done right, Instagram Ads will increase your brand awareness and boost sales.
IV. How to Create Instagram Ads via Facebook Power Editor
Facebook Power Editor is an even more advanced tool for advertisers. In terms of campaign creation and ad settings, it pretty much resembles Facebook Ad manager.
There's a good article explaining the difference between the two Facebook advertising tools, in a nutshell, and in detail.
I decided not to write an instruction on how to create an Instagram ad here. Just take a look at the video below to grasp the idea:
If you have strong reasons to use the Editor instead of the Ads Manager, you must be a Facebook advertising guru, so it's unnecessary for you at all.
If you are new to Facebook/Instagram advertising, start from simple tools instead ?
V. How to Measure Instagram Ads Results
First of all, you can view your promotion results in the Instagram Insights: reach, impressions, clicks, and budget spent.
Second, the info about your promotion will be visible in Ads Manager. And, finally, Power Editor also shows results, where in addition to the total amount spent on an Ad you will be able to see the Cost per Result.
You can also opt for third-party social media management solutions. With Sprout Social, for example, you can track and measure such significant metrics as your audience's average growth rates, follower counts, video views, the number of likes and shares, and so much more.
* * *
I hope advertising on Instagram will now be a breeze for you.
Now let's return to the most exciting part — selling on Instagram.
Ready to learn? Let's go!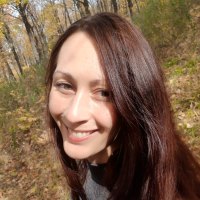 Maria Navolykina
SEO Content Specialist
Maria is an SEO Content Specialist at X-Cart. Once captured by digital and content marketing in her student days, she keeps living and breathing it ever since.
Subscribe to Our Weekly Newsletter to Get
Expert-Backed

Tips Straight Into Your Inbox

Awesome! You won't be disappointed 😉