←
Back to Blog
11 Tested Ways to Get More Likes on Instagram [NO Cheating & From REAL Users]
Do you remember about Instagram's "hot on the top" algorithm that seriously affects the visibility of the images you upload?
The fewer people are engaged, the fewer people are seeing the account's posts.
The fewer people are seeing them, the fewer people are liking and commenting
And the fewer people are liking, the fewer people are seeing.
And… you got the idea!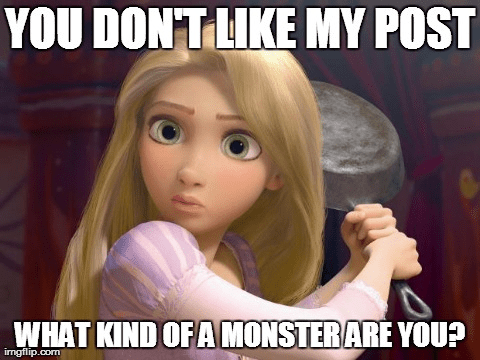 The only way to climb out of this "endless loop" and get likes on Instagram is to post the engaging content and to encourage your followers to like, comment, add to bookmarks.
Do your best to make them tap twice on your photo or video (this is a synonym of "to like" in terms of Instagram ;)), post at least an emoji in the comments section and tag a friend or two.
Inspire, give a hint that you want a like or openly ask for them, trade Instagram likes for gifts – encourage the activity by all possible means.
There are proven ways to press the maximum number of likes out of your target audience, read on to learn them.
1. Run Contests and Giveaways to Get Instagram Likes
Raise your hand if you love Free stuff ?
Your Instagram followers also do.
Running a contest helps you build a fanbase of followers, interested in your brand and your products.
Ideas for your Instagram contest terms and conditions
like this post
follow you on Instagram
comment on your post
repost your photo and caption with the rules of the contest
tag a friend in comments
follow all the sponsors, if multiple
Share participant's own contest photo and tag you on it/post the special hashtag
Combine them, selecting the ones that agree with your current Instagram marketing strategy.
Make sure the prize you promise is relevant to your business, or the list will grow, but the chances to sell something to these new Instagram followers will not.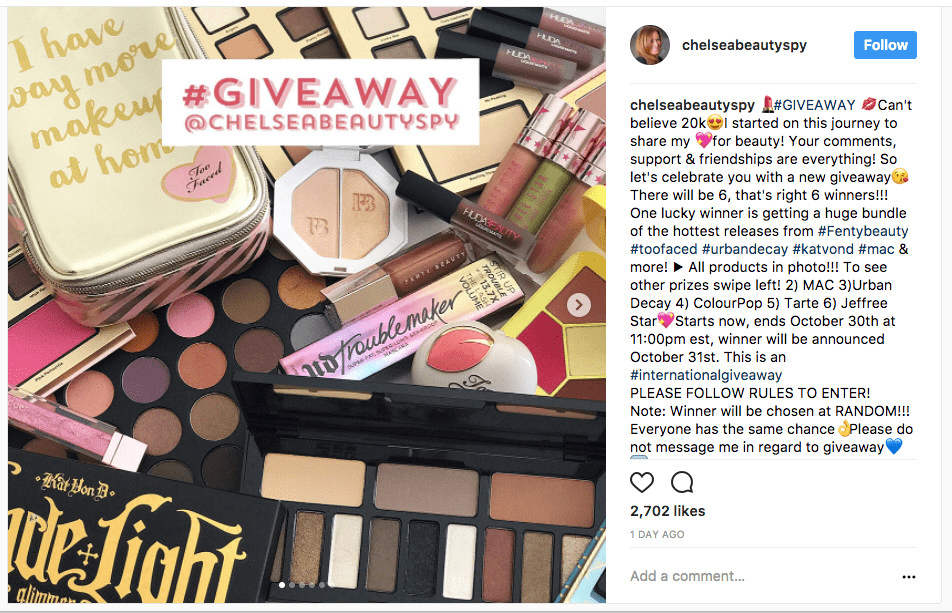 The more people are tagged, the better. The more comments you get, the better. That's why it's a common practice to allow "multiple entry" for comments-based and "tag-a-friend" contest. Tell the readers that it increases their chances to win, and it will boost the contest post of yours organically.
What should Instagram contest rules clearly describe?
who can participate (Say, if it's US residents only or an international contest)
when exactly the giveaway ends (date, time and time zone)
if there are any age restrictions
how exactly the winner will be chosen (with an app, chosen by jury, whose post instantly gets more Instagram likes etc)
how the winner will be notified (announced in stories or DM are the most common ways)
Instagram guidelines require that you also specify that the contest is not affiliated, sponsored, administered, or associated with Instagram, Inc.
To increase the visibility of your Instagram post, find relevant hashtags: #givaway, #instagiveaway, #contest, #instacontest, #instagood, #instacool, #instagramgiveaway and alike.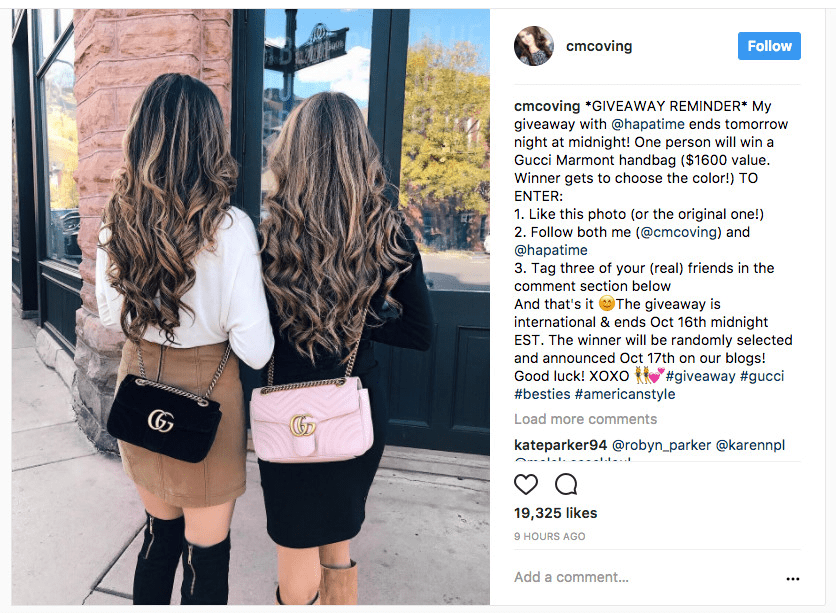 2. Run "Tag-a-Friend" Campaign
Even though different types of contests take a solid place in the business Instagram strategy of brands, man shall not live by bread alone.
Instagrammers are still actively sharing something with their instafriends just because they themselves want to share something awesome.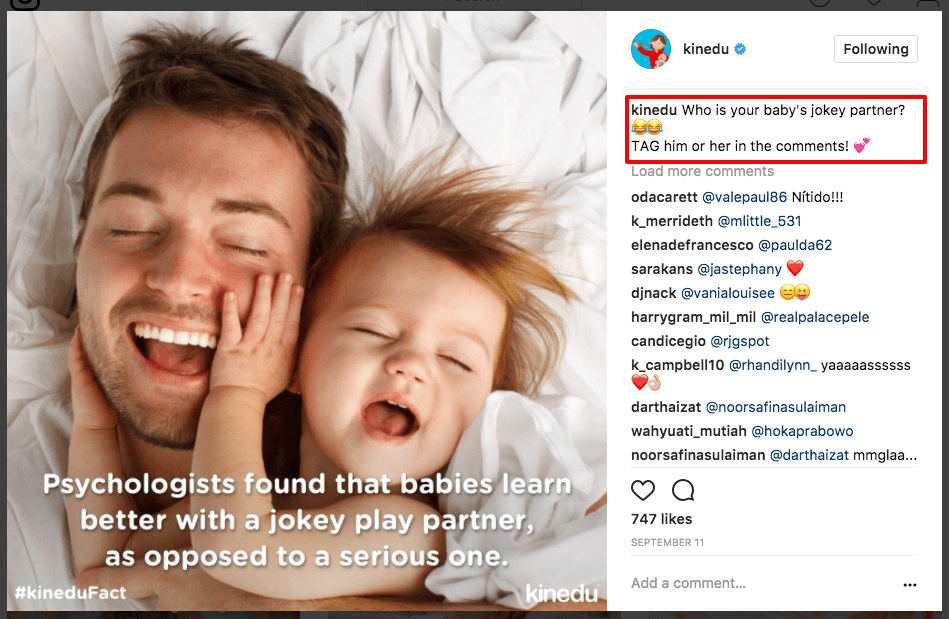 Posting appealing content related to your brand and product is still one of the most engaging ways to get more likes on Instagram… with a huge BUT.
BUT to make it work, you must instruct the Instagram followers to do so.
How to run a good tag-a-friend campaign that doesn't cost you a penny
Post a photo of your bestseller. Everyone likes it enough to buy, so it has higher chances to be liked in the digital space too ?
Give a clear CTA in the caption, "tag a friend who would like this!" or alike.
This costs you nothing. This spreads awareness of your brand in an organic way. This enables you to get at least comments in your Instagram account, at most – free Instagram likes and followers too.
A pure gem! Try it.
3. Post the Content That Gets Emotional Response
One more proven tactics to get more Instagram likes is to post some good content that gets emotional response.
Girls love puppies, seashore landscapes and fashion shoes. Men love bikes, football and the shapes of Kim Kardashian. Tenagers love vanilla quotes and Harry Potter. Everyone likes kittens, coffee and stories of happy survival.
Say, Walmart's post below has got 4.4K+ likes, that is almost twice as much as an average post of theirs (1,5-2K).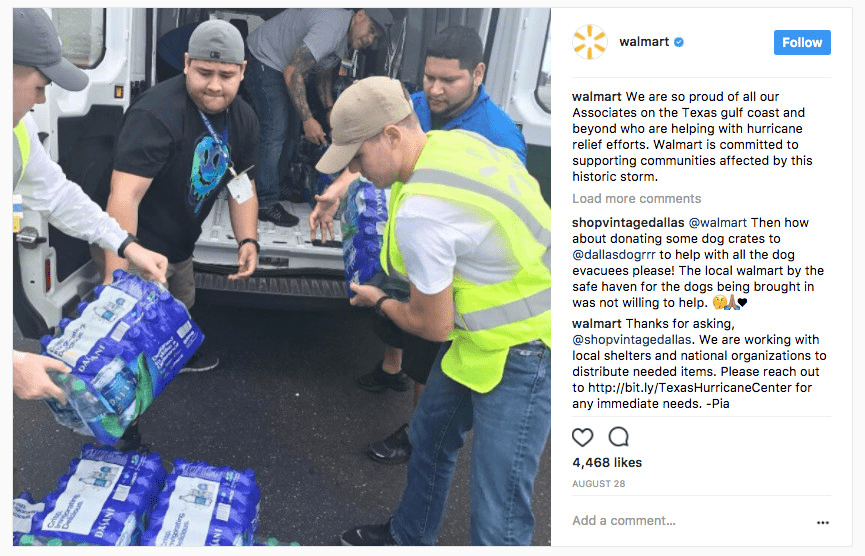 Depending on your audience's potential needs, biases and preferences, you may try a not-so-business type of content like memes, funny pics and dramatic videos.
As long as it gets strong emotional response, it gets free Instagram likes and comments.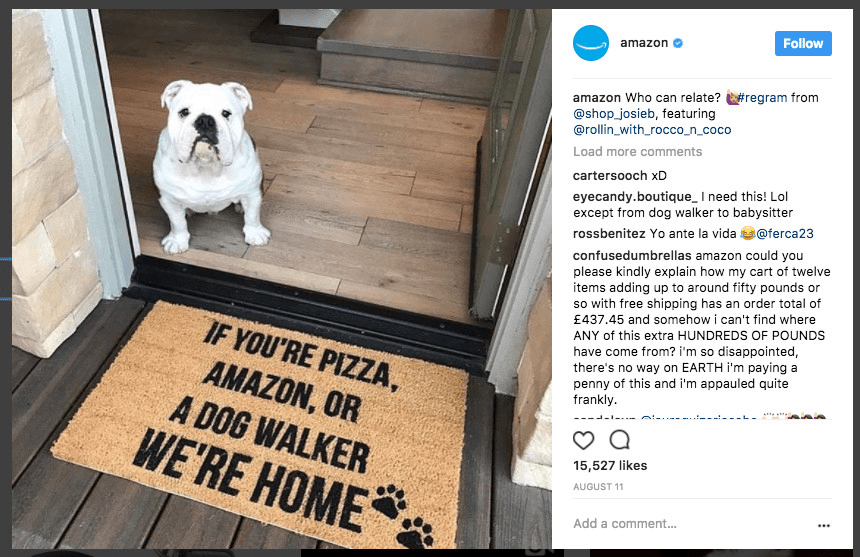 Take 2 pounds of a dog, add brand mention, serve with humour – that's a recipe of success for a post by @amazon above (that brings them 5 times as many likes as their other posts, in average – unless the other Instagram posts contain pets as well).
4. Find Your Own Best Time to Post on Instagram
Due to Instagram's algorithm of showing hot media on top and not showing the non-engaging posts, not every follower will see every post you share.
The struggle is real, and besides the quality of content, it's the right timing that matters.
Over a half of social media managers consider that posting during off-work hours, i.e. 7-9 P.M. on weekdays, is the best time for posting on Instagram.
But it's not necessarily true for your business. You will have to experiment and find your own best timing that brings you most eyeballs and taps on the heart icon.
Instagram Insights will give you a hint at what times your followers are particularly active. We will take a closer look at the Instagram Insights in this guide, and for now, just remember that you do have such data.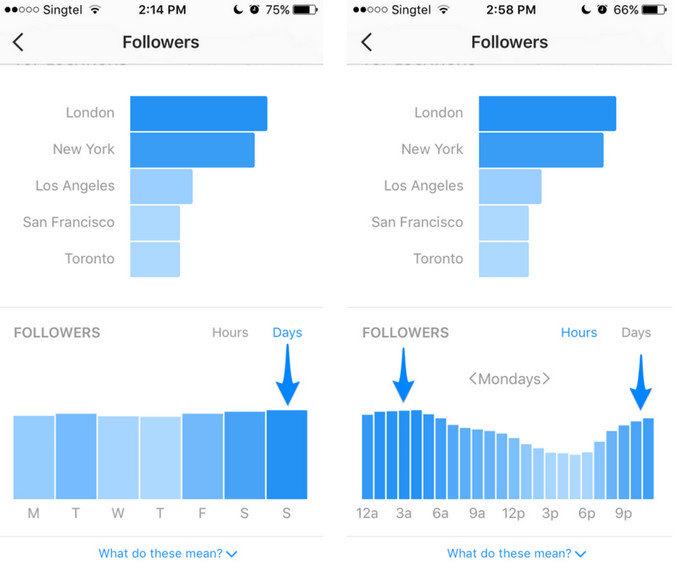 Want some more statistics and figures about the right time to post on Instagram? Take a look at this article by "Later", a free Instagram scheduler. They shared the results of their own research and gave good practical tips.
But Later is not one of a kind. There are more solutions, you will find them, as well as other handy Instagram tools, in the very last chapter of this guide.
You may also be interested in in-depth research. We've brought you one:
5. Launch Instagram Ad Campaign to Get More Likes
If none of the above variants works, you can try to buy Instagram likes. Don't get me wrong. I'm not urging you to buy Instagram followers and ghost accounts dishing out fake likes and comments. No. Instagram advertising is a legitimate way to increase the number of likes of your business profile.
Only real people will see your ad. The most active users will like and comment on it. Just remember to add a call to action to your ad and place a few popular hashtags. They will make the advertising campaign even more efficient.
Here's how stories ads look like: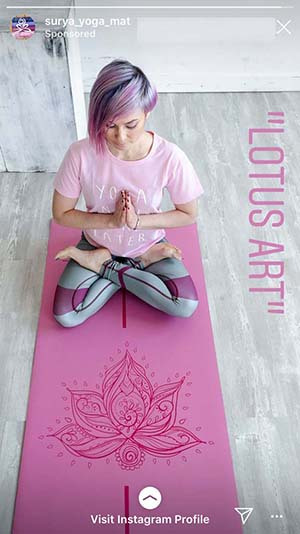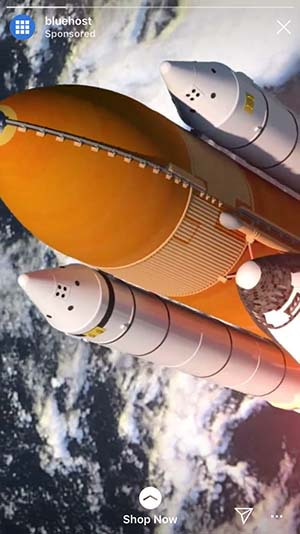 Please note: To run an Instagram ad campaign you'll have to set up a business profile. I'm sure this will hardly be an issue as we discussed it all at great length in the first chapter of our Instagram Guide.
Signing up for such services as Likigram or Like4Like is probably the shortest (but not the safest!) path to get more kudos on Instagram.
But before purchasing Instagram likes and signing up for any paid plans, dig deeper into privacy policy and other legal documents first. Or use the trial page just to try the chosen service for free.
6. Spruce up Your Instagram Account With Videos
Videos are usually more engaging than photos. They magically glow your potential customers to their mobile screens (later making them feel a bit sorry for wasted time, though).
Here's an example of how such popular brands like MailChimp leverage videos to get more views and likes on Instagram.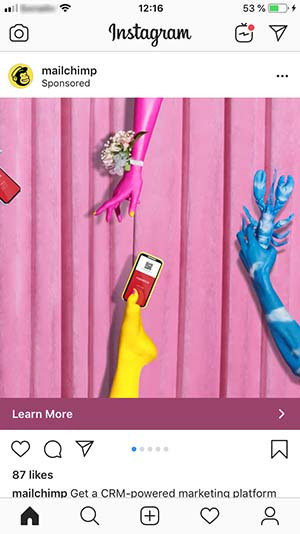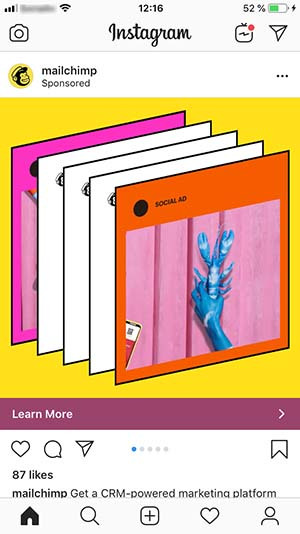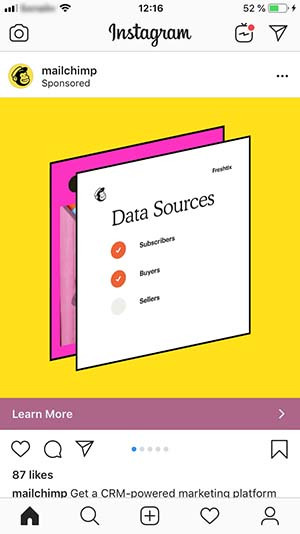 7. Play with Boomerang
Boomerang content type is also popular on Instagram. What's that? It is something between videos and GIFs. Or, in other words, it's a short looped video that plays back and forth, also grabbing your customers' attention.
Here's a perfect example from Fizzy Goblet showing how you can use Boomerang to sell online.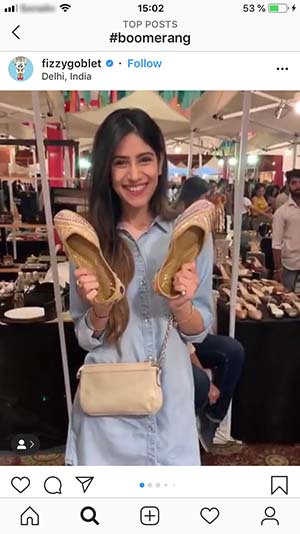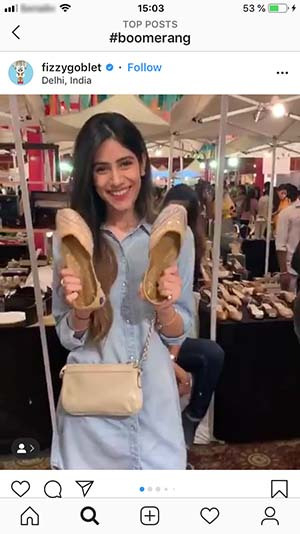 Source: Instagram
8. Publish Photos of Your Existing Customers
Reposting Instagram photos or stories of your customers is another engaging marketing tool that can help get more likes on Instagram for free.
Such photos do not look like an ad, no doubt about it. Their primary purpose is to share emotions not to advertise a brand. That's the reason why they get more social proof on Instagram.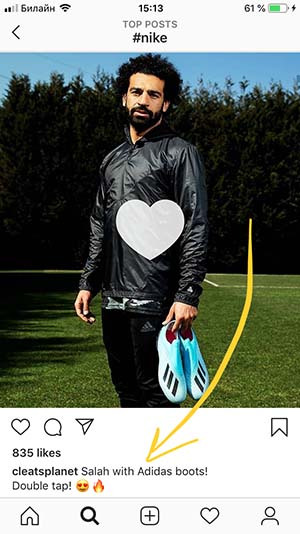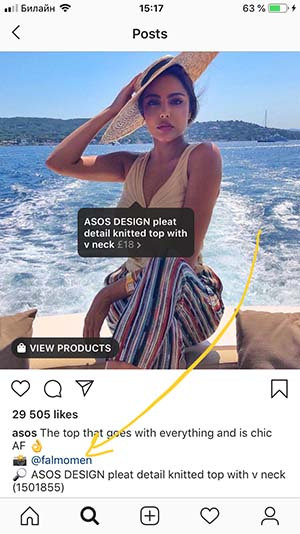 If you have got an eCommerce site you can even tag your products, just like ASOS does. Using such tags, anyone can proceed to checkout and purchase the products from the photo.
9. Post Consistently
Another rule of thumb that can help you quickly get free likes on Instagram is generating high-quality content every day and sharing it with your audience on a regular basis.
This simple but effective trick won't let your existing customers forget about your brand.
Leaving your Instagram account deserted for a long time will make your subscribers think that your brand no longer exists. They will either forget about you or unsubscribe from your updates once you (out of a clear blue sky!) decide to post something.
10. Tap Into the Power of Stories
We all love discovering something that is not accessible on a daily basis or sometimes even hidden from men on the street.
Consider sharing the 'unpolished part' of your business in social media — your employees' daily workflow, product assembling, and other parts of your life behind the scenes. Don't worry if there's something that may compromise your reputation. Generating some buzz about your business won't hurt anyone. Moreover, these stories will vanish into thin air in 24 hours.
Take a look at the way Sézane shows the production of their products. Each of them involves hundreds of meticulous stages. Also, see how Anastasia Beverly Hills shares looped photo of their team.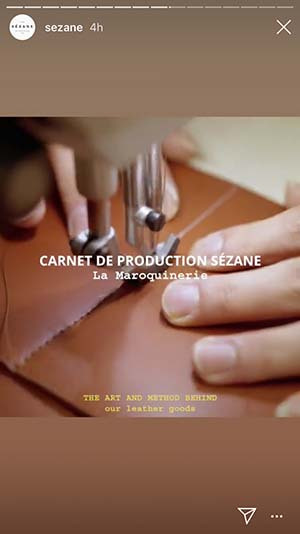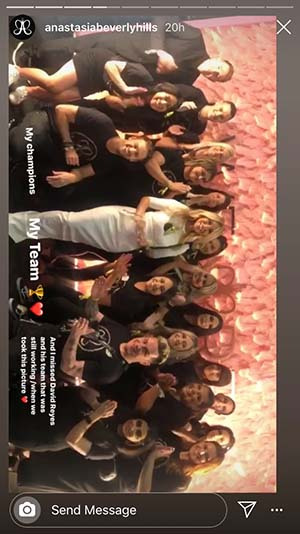 All these authentic Instagram stories result in an increased number of engaged users and likes on Instagram.
11. Go Live (or Go Away)
If you haven't yet noticed, live streaming is blowing up social networking sites.
Take a quick look at the screenshot below. You've seen it on your mobile, right? That's what your potential shoppers see as well.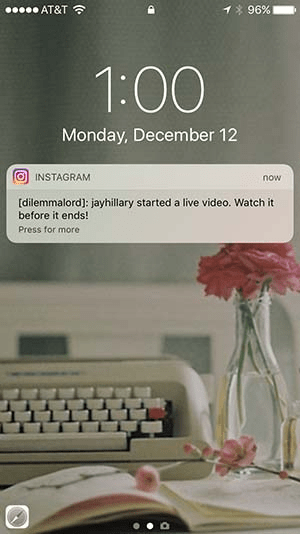 Live sessions are another effective way to attract real Instagram users to your Instagram account and get more free likes. They increase engagement rates and allow you for direct interaction with your subscribers.
* * *
Now you know several hacks on how to get more likes on Instagram organically. There are some other suggestions in this article on Instagram marketing worth checking out. But we all know that smart cash investments into the marketing of your brand pay off. The next chapter will tell you how to work with influencers.
Spoiler, it will not advise you to sell your house to sponsor a shoutout by a celebrity. Vice versa, I'll tell you how to find the right influencer, who will drive traffic to your website even if of your budget is on diet.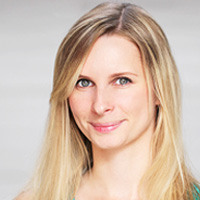 Helen Golubeva
Freelance SEO and Content Marketing Specialist
Helen is an SEO and Content Marketing Specialist. She has been creating and planning content for over 10 years, with 5+ years specializing in eCommerce.
Subscribe to Our Weekly Newsletter to Get
Expert-Backed

Tips Straight Into Your Inbox

Awesome! You won't be disappointed 😉