←
Back to Blog
Facebook Business Manager: Shopping Features To Expand Your Reach
Have you already tried Facebook shopping features? What about Instagram eCommerce? Or WhatsApp Checkout?
Don't be surprised why I'm asking about all of them at once.
Brought up under the wing of Mark Zuckerberg, these three social networking sites should be treated as part of a single marketing machine, called Facebook Business Manager.
It's a one-stop shop for all your marketing and advertising activities. It's a perfect place to track your efforts, with detailed reports and data visualization. And it is, like a racing car, fueled to help you sell products online.
No matter what social media platform you choose to focus your attention on, Instagram, WhatsApp, or Facebook itself, you'll soon be asked to create a personal Facebook business account and add your products to Facebook catalog.
I'm not kidding. All roads lead to Rome Facebook Business Manager.
So if you haven't yet joined Mark and his army of 2,38 billion 'soldiers' using Facebook for work and leisure, your eCommerce business may soon be lost and forgotten.
I've put together all the essential information about Facebook Shopping tools to give you the chance to outjump your competition.. while it's not too late.
I. Is Facebook Business Advertising Really Worth It?
My answer would be simple. Yes, it is.
Even though in 2018 Mark announced preparing a bit of a bummer for businesses, selling on Facebook Marketplace is still worth your efforts, money, and time.
Here are a couple of reasons why you should go and create a Facebook shop today, without "sleeping on it".
1. Facebook Is (Literally!) the Largest Social Media Networking Site
You won't ask why the premiere of 'Game of Thrones' Season 8 glued 17.4 million viewers to their computers Sunday night. The answer is obvious. It's addictive like a drug that is hard to quit.
People are fond of Facebook for the very same reason.
Since 2004 (its year of birth), this social media website has become an important place for communication and leisure for billions of people.
Moreso, according to CNET Magazine, over 800 million people from 70 countries use Facebook to buy and sell things online. Some of them do not even have online stores. They just use Facebook's basic functionality, which is quite enough.
But those who integrated their eCommerce stores with Facebook marketplace observe even better results.
Selling on Facebook, Instagram, and WhatsApp has been a real game changer for many eCommerce businesses powered by X-Cart: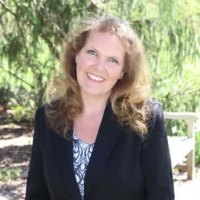 Morgan Battisti, the owner of Trading Phrases, claims that their Facebook referral traffic is worth an average of $500 a month in revenue for them.

Denis Bastien, the founder of Affordable Designs Canada, is having a lot of fun using Facebook page to promote his new hand-crafted dolls and fulfilling the social side of his online business.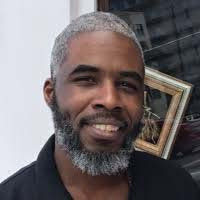 Gary Pettigrew, who built the largest online marketplace for African-American products, provides a great shopping experience for his 653K Instagram subscribers, with thousands of likes under each product post, hundreds of comments, and orders coming straight from the Instagram product listings.
What about Instagram? Launched 6 years later than Facebook, Instagram is catching up with the times and growing even faster than Facebook and Snapchat combined.
Back in June 2018, it hit the mark of 1 billion monthly active users, and it continues to grow at a 5% rate per quarter.
Jay Baer, the founder of Convince & Convert, even predicts that Instagram will overtake Facebook in total usage in the United States by 2020.
Instagram is also worth your attention. But, yeah, to start selling there, you'll have to connect your Instagram account to your Facebook business page.
Can you use WhatsApp to sell online? Sure. More than 5 million companies already do it with WhatsApp Business app. And it also requires setting up a Facebook page. I'll walk you through this procedure a bit later.
2. Setting Up a Shop with Facebook Does Not Require Programming Skills
Well, to be more precise, selling things on Facebook does not always require programming skills.
In most cases, you just need to create a dedicated Facebook page, add a shop section there, set up payment processing, specify business details, and upload product images.
That's it. You are ready to sell online.
(Before doing all that, make sure your products meet Facebook Merchant Terms and Policies. Not all products are allowed to be sold on Facebook.)
The same goes for the other tools offered by Facebook Business Manager like Instagram, WhatsApp, or Messenger. The overall workflow is pretty simple.
You may also need to go through a couple of Facebook Blueprint courses. Don't be scared, they are as short as 2 minutes each. And they cover various topics — from promoting apps to using Instagram for business.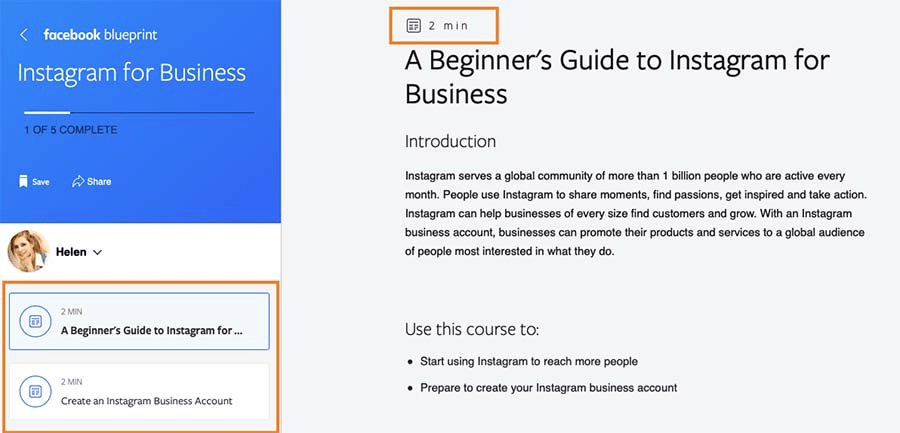 And only if you plan to seriously dive in marketing and advertising activities (create ad campaigns, for example), you need to work with API. And, as you may know, it requires certain technical knowledge.
Btw, I've just discovered a great article on Medium on how to use the Facebook Marketing API without needing to hire a developer. These tips may help you avoid heavy competition and high CPC's using the Facebook Ads Manager.
You'll see that setting up a Facebook store is possible without having a 4-year degree in computer science or understanding how to code.
Also, there's a ready addon in X-Cart that will help you integrate your online store with your Facebook business page quickly and easily.

3. Facebook Business Manager Allows Different Ways to Interact with Potential Customers
No matter what products or services you plan to sell on Facebook, your future customers are likely to be there already. And your existing customers are there. And the customers of your competitors are there.
But don't get too overexcited — your competitors are already selling on Facebook as well. And you should, too, if you want to win that omni-channel war for customer loyalty and sales.
I've got good news for you. Selling on Facebook Marketplace is not limited to Facebook itself.
Let's have a look at the opportunities the Facebook platform offers to you as a merchant and how you can use them to market your small business.
Sell on Your Personal Facebook Business PageThis is an all-too-common way of selling products on Facebook. Everything you need to do is to add a shop section on your Facebook page.Here's how Facebook 'Shop now' button looks like: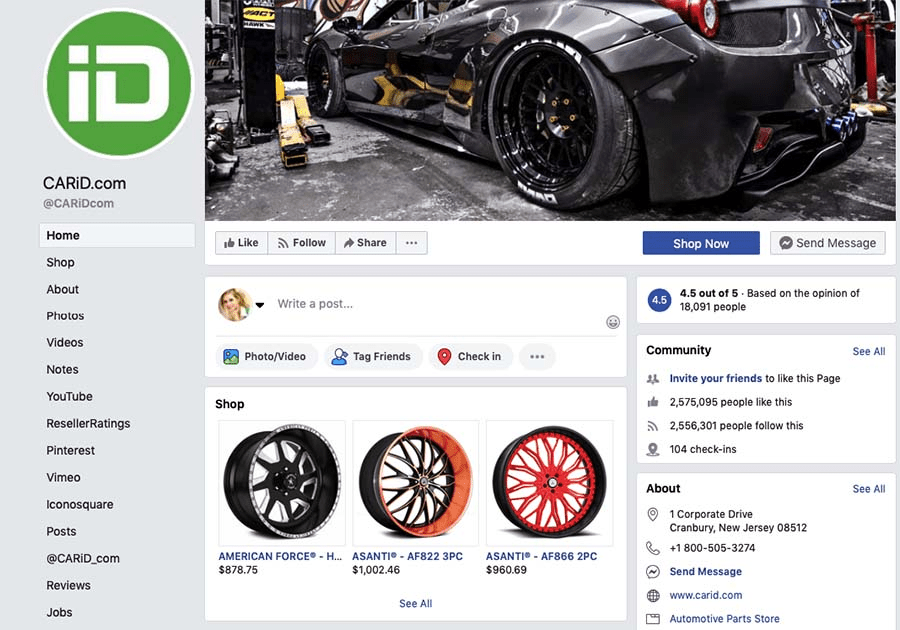 (See the chapter above for more details.)
Some might say Facebook shopping would be even more accessible if you could use your personal Facebook page for sales. But they would be wrong, as Facebook places these limits for a reason. They carefully check all the shops (and their founders as well!) to eliminate fraud and make Facebook shopping more secure.
Sell on Facebook with Groups
Selling in Facebook groups is as easy as setting up a Facebook business page.
All you have to do is join one of the Buy and Sell groups and create a post within the group you choose.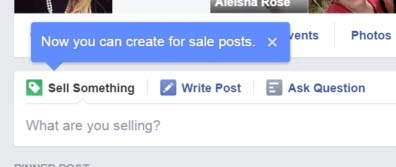 Then you should provide a product title, product details, price, and pickup/delivery location.
When your ad is live, all the group members will be able to contact you via messages to ask for more info or make a purchase right away.
Get Recognized as a Business on Instagram
Instagram is the spot where millions of people land every single day to get inspired and find things they care about.
And your brand can as well be among the things people are interested in.
Let's take a look at my Instagram, for example. To tell you the truth, Instagram ads annoyed me to death when they first appeared. I reported spam every time I saw a new irrelevant ad (and all of them were AMAZINGLY IRRELEVANT!). I was mad when I saw those shameless 'intruders' entering my personal cozy Instagram feed where only friends were allowed to enter.
However, I should give credit to the Instagram developers who invented that smart self-learning advertising system. It virtually adapts to your interests and shows only the things that are HIGHLY relevant to you.
And I'm not exaggerating. Time passed, and my spam and 'not interested' reports finally brought visible results. Instagram Ads have become really valuable. Travel blogs, book stores, design tips, even copywriting experts are offered to me today.
Even now that I'm writing an article about Facebook Business Manager, I see Instagram sponsored posts that bring value to me.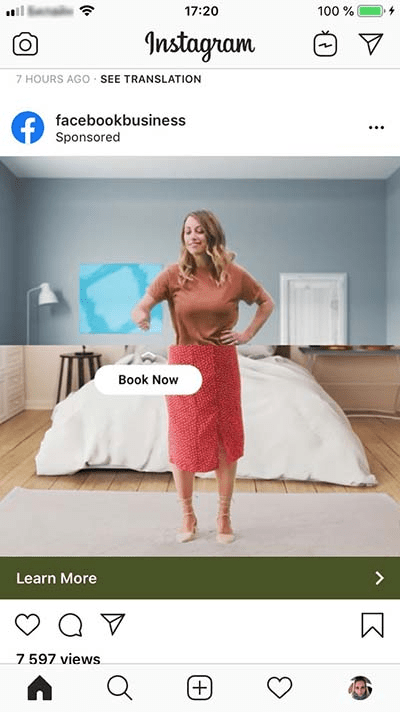 There are times when I subscribe to Instagram ads and save them.
Among the brands I follow on Instagram are IKEA, Adidas, and a couple of local less-known companies that I love so much. Even Ahmad tea is on the list of my subscriptions. Not that I'm a fan of this tea, but they create such beautiful pics and product descriptions that I just can't resist.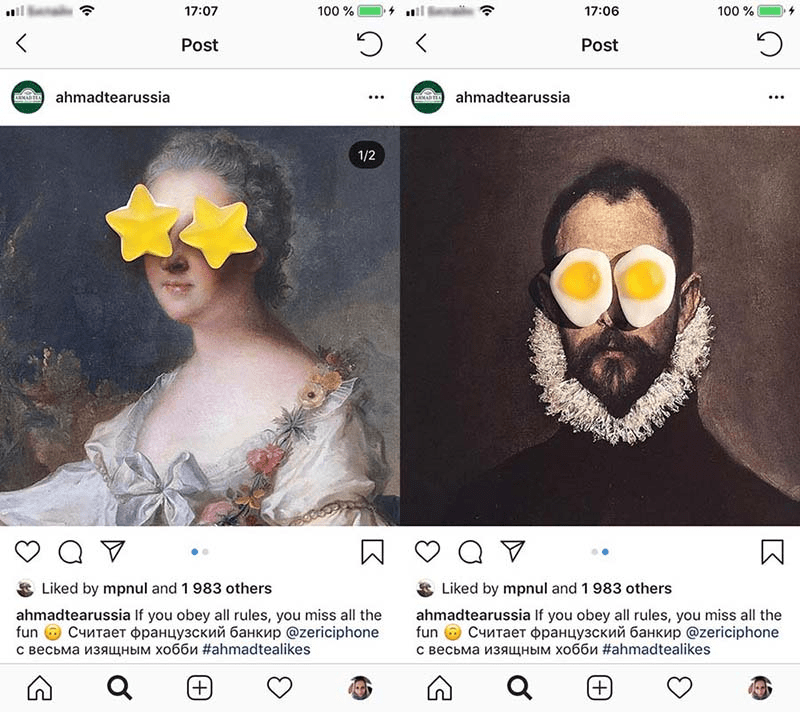 And I even bought things once or twice. Isn't that the results every business owner is looking for when advertising on Instagram?
There are several advertising opportunities offered to you by Instagram:
Business account. It opens up more opportunities for businesses to let them grow far and wide. And it's free.
Sponsored posts. Photo, video, and carousel ads are another way to build your business on Instagram and view insights on how your post is performing.
Stories Ads. This is a perfect tool to send a quick message to your potential audience and showcase your brand.
Additional resources:
Stand Out with Instagram
Instagram Shopping: Key Things to Know and Traps to Avoid
Access 1.3 Billion New People with Messenger
Facebook Messenger is an app that you can use to sell online while having one-on-one conversations with your customers.
(Yeah, gone are the days when it was just a tool for chatting.)
Now it is cram-full of features your eCommerce business can benefit from:
Now Messenger allows for transactions! People can browse your products or services and make purchases directly in the conversation.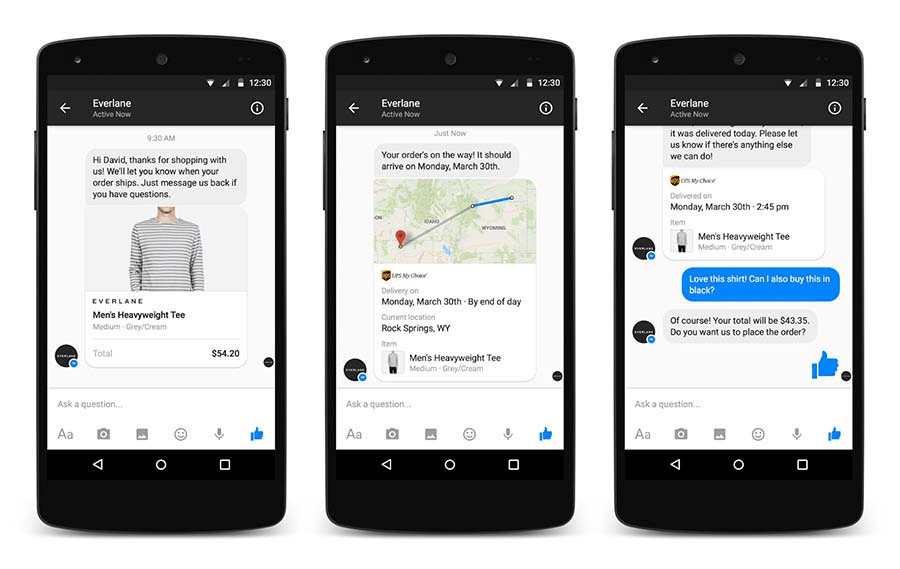 Provide customer support in the place where people feel at ease. No more waiting on the phone or keeping the chat window open.
Drive awareness by sending sponsored messages to people who have already interacted with your brand.
Additional Resources:
Messenger Business
WhatsApp is another simple and trusted way to connect with 1 billion of shoppers — that's how many people are using this app every single day.
Respond to your customers right when they message you. No need to check your email or HelpDesk system. You see their messages right on your phone screen.
Let customers know who you are and where they can find you. This option is especially useful if you have a physical store. Update your profile picture, specify your store's open hours, add a link to your website, and display your location.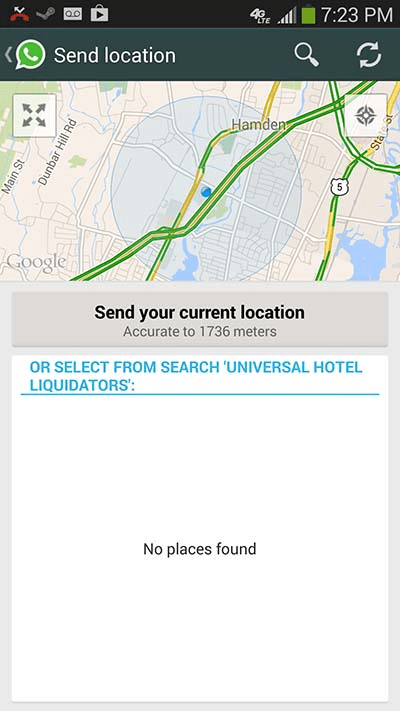 Send notifications to update your shoppers in a timely manner. Ensure that customers see and act on the important information you send.
Run Facebook ads that click to WhatsApp to start a conversation with your customer right away. 5 million+ sellers who use the WhatsApp business app reported the increase in the number of transactions and generated leads.
Additional resources:
Get Started with WhatsApp
To start promoting your products or services with Facebook Ads, you will have to create a Facebook ad account.
Add people and manage your ad accounts with your colleagues. Or do it all on your own.
Choose your goal, select audience, set the budget, pick a format that suits you, decide where to run your ad… and fire away!
Additional Resources:
Facebook Ads
In-App Advertising with Facebook's Audience Network
Hm… Looks like Google has got a new competitor?
There's a new tool, called Facebook Audience Network that will allow you to reach potential customers beyond Facebook thought in-app advertising.
To put it simply, it's like Google AdWords but owned by Facebook and available only for mobile sites and apps.
Audience Network has the same targeting, auction delivering, and measurement systems as Facebook Ads. But your ads will reach a much wider audience.
Here's an example of an ad on the Audience Network: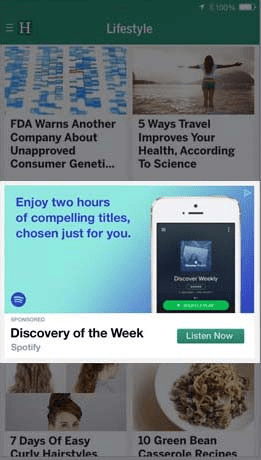 According to Facebook's ad campaign study, people who saw ads on Facebook only, converted to buying customers 8 times slower than those who saw ads across Facebook, Instagram, and Audience Network.
This feature is usually used to drive traffic, reach new customers, increase the number of installs and brand awareness.
Additional Resources:
Audience Network
Sell on Your Ecommerce Website
No doubts about it, your personal eCommerce website is the ideal place to communicate your brand identity and process orders.
And this is especially true if you pick an open-source eCommerce platform, that will let you customize your online store to your needs. Such SaaS eCommerce solutions as Shopify and Bigcommerce won't give you that freedom of use.
However, with the help of Facebook Shopping features, your website would be accessible to far more potential customers. It will allow you to share more information about your eCommerce business and, as a result, make more sales.
With such tools as Facebook Pixel, you'll be able to track visits and understand user behavior.
We'll talk about this and other tools in the next paragraph.
Read on.
4. Facebook Business Manager Is Jam Packed With The Latest Technologies
Judging by the number of trendy technologies already implemented on Facebook, Mark Zuckerberg is planning to become the world's high-tech superpower.
Below are some of the most popular Facebook features you can use to automate your business processes.
(WARNING: some of them may require tech skills!)
If you've made up your mind to sell online with Facebook, and you already have an eCommerce website, the first thing you need to do is to install Facebook Pixel. This powerful feature is to help you create customer segments and figure out how effective your Facebook Ads are. Below are some of the benefits you get installing the Facebook Pixel code on your website:
Collect and analyze all the traffic coming to your site;
Optimize your Facebook advertising campaigns toward specific results;
Use Facebook retargeting;
Target only the right people that may be interested in your ads;
Track the results and calculate the ROI for every penny spent.
How to set up Facebook Pixel with X-Cart?
Merchants running their online stores with X-Cart shopping cart can enable this feature in just a few simple steps.
First, create a Facebook Business Account and configure Facebook Pixel there (here's a step-by-step guide on how to do it). Then, find our free "Facebook Ads and Instagram Ads" addon on the X-Cart Marketplace and add your Pixel ID into the addon settings.
After the pixel code installation, you'll be able to track standard Facebook events which include view content, search, add to cart, add to wishlist, initiate checkout, make purchases, lead, complete registration, or custom conversion events.
Here's how Facebook Pixel stats look like:
We understand that setting Facebook Pixel up can be tricky for non-techies. And we are ready to help you set it up for free. Just hit the blue button below and let us know.
Note: Facebook Pixel works for Instagram ads as well.
In addition to such amazing tool as Facebook Pixel, that allows you to track your users' behavior and tweak ads accordingly, any company can benefit from Facebook APIs.
There are a series of them.
5. Your Competitors are Already There
Cross my heart, your competitors are already using at least one of the services offered by Facebook for Businesses.
And while you are not there, they are enjoying the complete and undivided attention of your potential customers.
Stop wasting your time. Go and get your piece of this Facebook marketing pie.
II. Where Facebook Falls Short (And How Its Creator Deals With It)
If you dig a little bit deeper, you may stumble upon a number of black-hearted articles and social media posts about Facebook.
Upon performing a quick research in Google News (on June 26th, 2019), I've discovered that 'Facebook enters dangerous waters with Libra cryptocurrency' and that 'Facebook usage falling after privacy scandals', and so on and so forth.

Now, Quora. Anshu Chitkara, Assistant System Engineer-Trainee at Tata Consultancy Services, claims that using Facebook is just a complete waste of time that brings nothing but irrelevant info.
Even such well-known SEO-experts, as Neil Patel, are sure that Facebook Ads fail to generate positive conversion rate results.
But no matter how much negative reviews people leave on the web about Facebook and its founder, this social media networking site is still the king of social commerce.
Below are a few reasons why you should not be afraid of all these campfire stories about Facebook.
1. Facebook Is Shifting Focus to Users' Privacy
You've probably heard that Facebook hit with three privacy investigations in a single day.
The first one came from Ireland and was related to the leak of Facebook and Instagram user passwords that were stored as plaintext.
The second was about Facebook violating Canadian privacy law.
And the last one originated in New York City. It involved the unauthorized collection of 1.5 million user email addresses.
You might think this threefold attack would be smashing for the social media network.
Think again.
Facebook's stock has gone up close to 6 percent at market close, which brought around $40 billion to its value.
Anyway, all these data breach investigations couldn't go unnoticed by Mark Zuckerberg. Claiming that the future is private, he promises a newer, more secure Facebook infrastructure.
This is going to be a simpler platform focused on privacy first.
2. Facebook is Planning a Global Redesign
Many users claim that Facebook's layout is a bit overwhelming.
Multiple settings, ad blocks, links — all that distracts users' attention and makes the use of social network rather cumbersome.
Mark Zuckerberg geared up for these inquiries and announced the new clean FB5 design at the company's annual F8 developer conference in San Jose, California.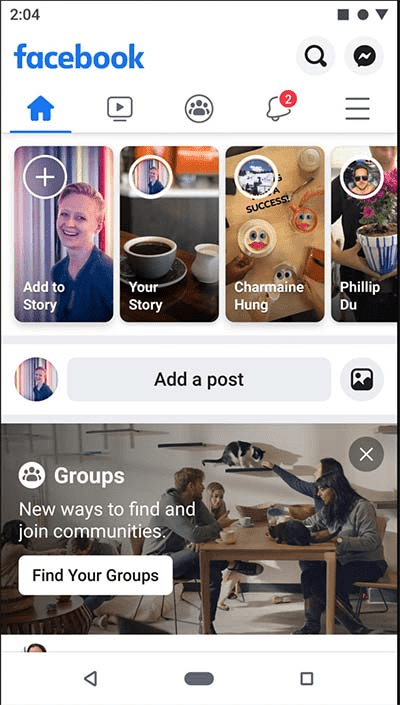 The Facebook app will be updated immediately, and the changes to the desktop version will follow in the next few months.
3. Facebook Still Brings Sustainable Traffic for Businesses
Back in January 2018, Facebook stopped updating the feed of users that liked your page. Well, it does update their feed, but as a matter of choice.
Facebook uses an algorithm called 'EdgeRank' that determines which subscribers will see your updates in their feed and which ones won't.
The closer your brand is engaged with your fanbase, the more impressions it gets as a result.
However, Facebook still works perfectly for eCommerce businesses:
For example, it brings 10,085 visitors a week to Neil Patel — he managed to increase his Facebook traffic by 4 times!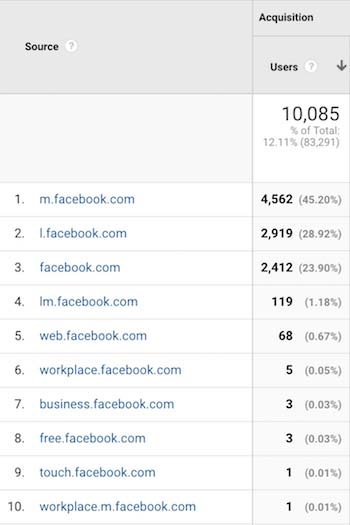 And Mark is not going to stop at that — he's got lots of plans in store for us that should dramatically change online shopping in the next few years.
4. Facebook is to Become More Universal
Here's probably the last bummer for you. (A good one.)
Mark is considering to merge its three messaging platforms – WhatsApp, Instagram, and Facebook Messenger.
This will let, for example, a WhatsApp user send a text to an Instagram user without the need to switch applications.
This system of apps will work like Facebook Business Manager — a one-stop shop for Instagram, Facebook, and WhatsApp advertising.
5. Facebook Has Announced Lybra Cryptocurrency
Facebook has gone even further and made an ambitious attempt to build a new PayPal. In the first half of 2020, everyone will be able to buy things or transfer money with almost zero fees.
The new Facebook wallet is called Libra wallet. It will be built into WhatsApp, Messenger, and its own app.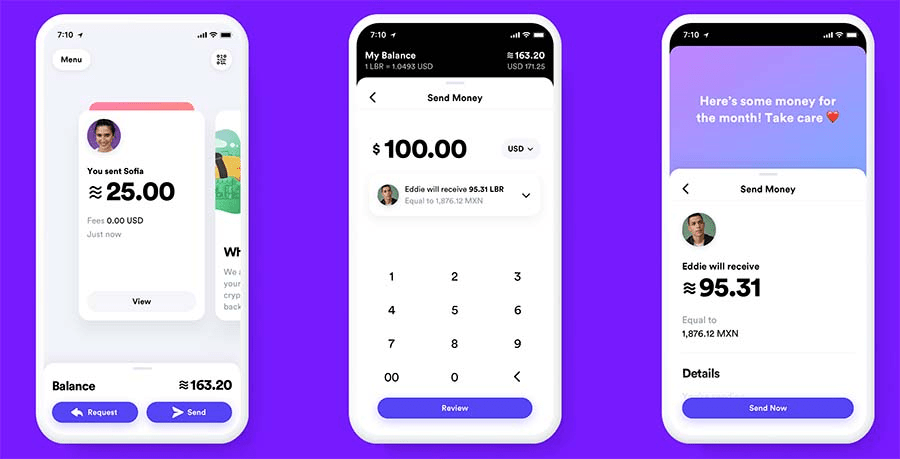 Compared to PayPal, it will be simpler to set up, more omnipresent as a payment method, more accessible to those who do not have a bank account, more flexible and efficient.
And if you are worried about security, don't. Your real identity won't be mingled with publicly visible transactions. Plus, the Rust and Move programming languages are used to prevent security breaches and make transactions safe.
Over to You
You can start selling in Facebook groups or launch a massive promo campaign (like a big dawg!) using Audience Network.
But whichever path you choose, it is worth your time and money.
Selling with Facebook Business Manager gives you all the potential to reach billions of people. And it's up to you to decide how to use it.
What Facebook shopping features have you already adopted?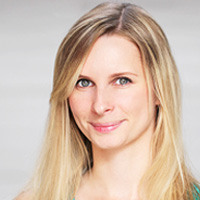 Helen Golubeva
Freelance SEO and Content Marketing Specialist
Helen is an SEO and Content Marketing Specialist. She has been creating and planning content for over 10 years, with 5+ years specializing in eCommerce.
Subscribe to Our Weekly Newsletter to Get
Expert-Backed

Tips Straight Into Your Inbox

Awesome! You won't be disappointed 😉