←
Back to Blog
What is Social Listening, Why You Need It and How to Do It The Smart Way
This blog post was originally contributed by Sam O'Brien, CMO at Affise, on behalf of RingCentral. He has written for websites such as BambooHR and Vault.
So your business is considering implementing a social listening strategy. That's not a bad idea. Some business owners have already discovered the benefits.
You should be next.
But is it worth your time and effort digging into the world of social media? And why are you missing out by ignoring social listening?
In today's article, we're going to explain how you can interact with 3.5 billion potential consumers online. You can quickly manage a crisis, increase customer satisfaction exponentially, and pick apart your competitors' campaigns too.
We have the resources to show you why you need social listening and how to do it.
What is Social Listening?
Social listening involves a lot more than the name suggests.
In its most simple form, social listening is analyzing the data that specific tools have gathered about your brand across social media. Essentially, this comes down to listening to what people are saying on social networks. Then, you explore that information for patterns, insights, and more.
When you tweak your content to suit your consumer better, that's called social listening. Analyzing market trends, evaluating post analytics, and designing more effective campaigns for your customers all fall under the social listening domain.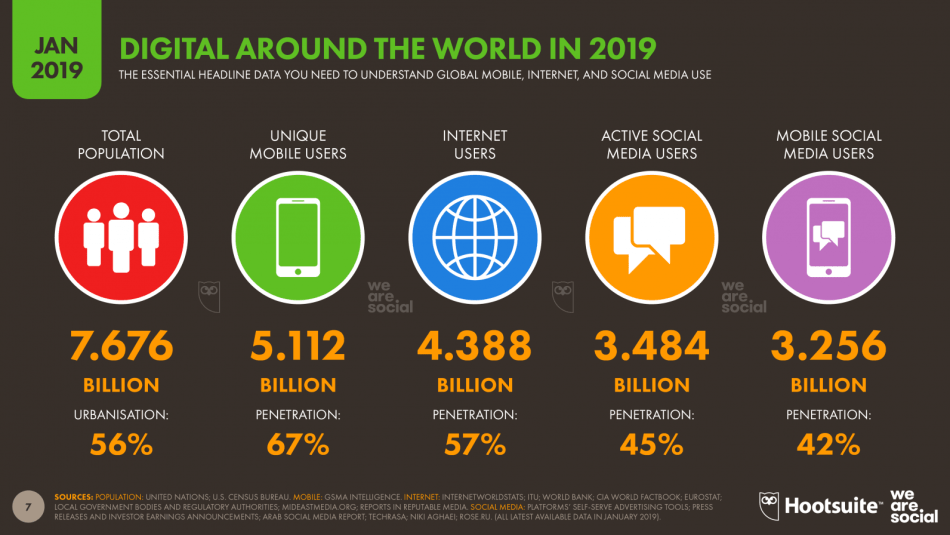 Credit: We Are Social and Hootsuite
If you don't use social listening in any form, then you're missing out on a vital and useful marketing tool. We can say without fear of contradiction that your business will be worse for it.
But Wait. What's Social Monitoring?
Great question! The two are often confused with one another. They work in tandem, but they're two separate techniques.
Social monitoring, unlike social listening, is the act of observing brand information online, storing it, and reacting to it in real-time. Social monitoring keeps track of your brand awareness and your targeted keywords on social networks. It targets specific phrases and brand mentions, and stores that data for you.
Once that data has been collected, your team can analyze it for opportunities. That's when it becomes social listening.
On top of that, social monitoring alerts you to key events. It's important to react to such events before negative press gathers too much attention.
The beauty of social monitoring is that it collects all of this valuable consumer data without you having to look for it.
Nobody would have the time to search through every single social media platform. First of all, who would want to do that? Even the most enthusiastic social media manager would lose interest.
Secondly, it's not humanly possible to monitor social media platforms efficiently. On average, there are around 6,000 tweets a second. We'll save you the math: that's 500 million tweets per day.
So. On one 8-hour shift, how many of those tweets do you think you could skim read for brand mentions? Could you track conversations? Do you think you could find them all? More importantly, do you think you could respond to all of them?
We're sure you get the point. And that's only on one social network.
What Is the Difference Between Social Media Listening and Monitoring?
Social monitoring is the process of identifying conversations about your brand on social networks. It recognizes specific data and stores it for you to use.
It will also alert you to actionable events. Interacting with customers and responding to their queries on social media channels would also come under social monitoring.
When you get around to actually using that data, it becomes social listening. Analyzing trends and studying social metrics are both parts of social listening. That's because you're listening to what customers are saying and adapting your content to benefit from it.
Think of social monitoring as a reactive approach to your business presence on social media. Social listening is the proactive approach where you study, analyze, and plan for the future.
Why Should Your Business Care About Social Listening and Monitoring?
That all sounds great! But what difference does it make to you?
Hopefully, we've already made it clear that social listening is a powerful business tool. If your business doesn't have a social media presence, then you will be significantly handicapped already.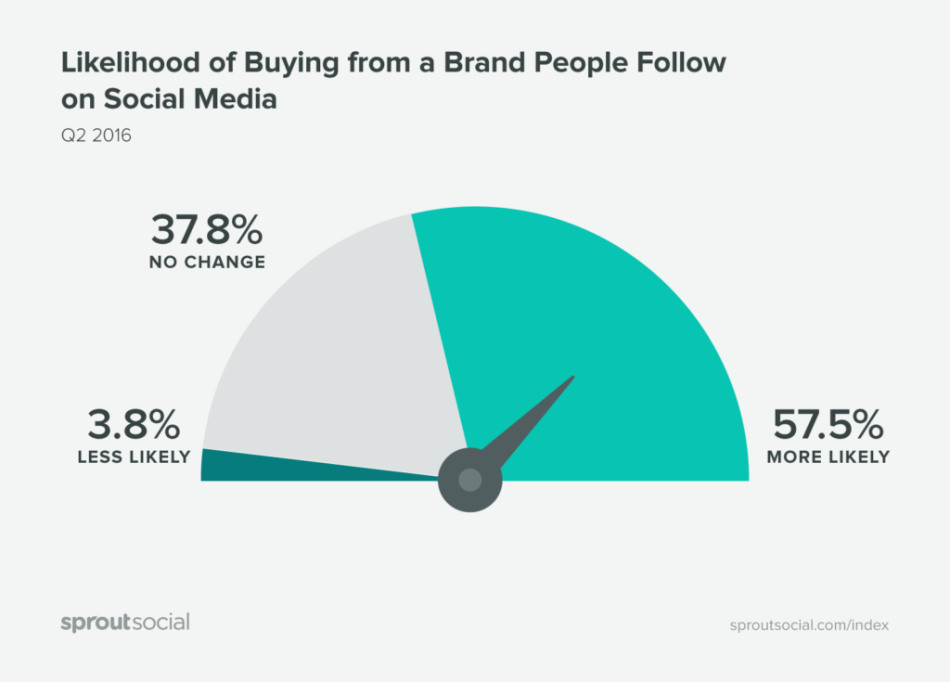 If on top of that, if you fail to gather and analyze vast volumes of critical consumer information available to you, then you will also be missing valuable marketing opportunities.
And guess what? Your competitors certainly won't be missing those opportunities.
With a practical social listening strategy, you'll be able to analyze the root cause behind every single brand mention on social networks. That data will help your team to spot connections and develop long-term strategies.
You can create more effective content and closely monitor those marketing campaigns to ensure they align with industry trends.
Your brand awareness will grow. Customer satisfaction and loyalty will improve significantly. You'll out-maneuver competitors by using real-time customer feedback.
And on top of all that, your improved presence is likely to attract new customers as well.
Can Social Media Listening Increase Customer Advocacy?
Customer advocacy is a focused effort to meet your customers' needs and then some. It involves going the extra mile to ensure that customers remain loyal. The customer comes first in every single way, and your business reflects that.
And if they're already loyal? Then you keep on improving them to make sure they remain a top customer.
Social listening is one of many elements used to create that perfect customer experience. Companies are putting more and more focus on outstanding customer service. There are so many different management tools that create that valued customer interaction.
But social listening is one of the most important ones. It's a fundamental tool used to increase customer advocacy.
Social listening helps you to keep existing customers' spending and pulls new customers in. It helps your team recognize what's already working and how to improve it even more.
So How Can Your Business Use Social Listening and Monitoring Effectively?
So far, all we've talked about is what social listening and monitoring actually are. Now, it's time to look at how they can be used to your advantage.
How does social listening work?
An effective social monitoring strategy will gather data in the form of keywords, competitor trends, specific topics, and more. With each of those brand conversations captured, your business will be able to develop beneficial customer insights.
Social monitoring will immediately let you know when a negative conversation is occurring. Your social listening and monitoring strategy should make sure that negative feedback never gets out of control. You'll be able to put the fire out before it's even begun.
To do this, the majority of companies will use specific social listening tools. These tools monitor individual words and phrases (keywords) which are closely related to your brand. Then, they compile this information into easy-to-use and intelligent reports.
Once your team has that information, you can perform a detailed analysis. That will help your organization find out more about your consumers and the conversations they have about your brand.
Did a negative comment lose you some followers? Did negative coverage spiral out of control? And just how did that post end up going viral?
A Temkin Group study discovered the full extent of a bad customer service experience. 41% of consumers who have a very bad experience with a company will then go on to spend less with the same company.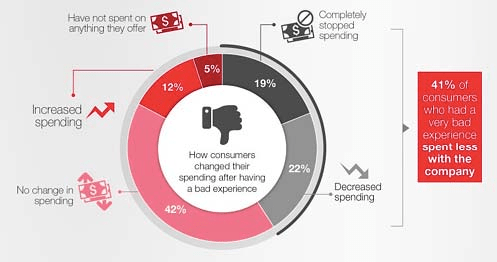 The last thing you want is an unhappy customer sharing the details of that negative experience online. With social listening analysis, you can prevent that from happening in the future.
But more importantly, you'll be able to use social listening for future marketing purposes. With a deeper understanding of how customers interact with your brand, you can create content which better reflects their needs.
Your sales and development team can also create products that better suit consumer demands. But more on that later.
When It Comes to Social Listening, How Do You Know Which Social Networks to Start With?
Research by Pew Research Center found that customers reach out to brands across an average of 7 social media channels. And, the number of people using social media is only increasing. How do you interact with those customers? Where do you even begin?
Many businesses will delay incorporating social listening because they find it overwhelming. In the beginning, the important thing is to study the demographics of your most popular social media users. All that data will be provided by your social listening tool.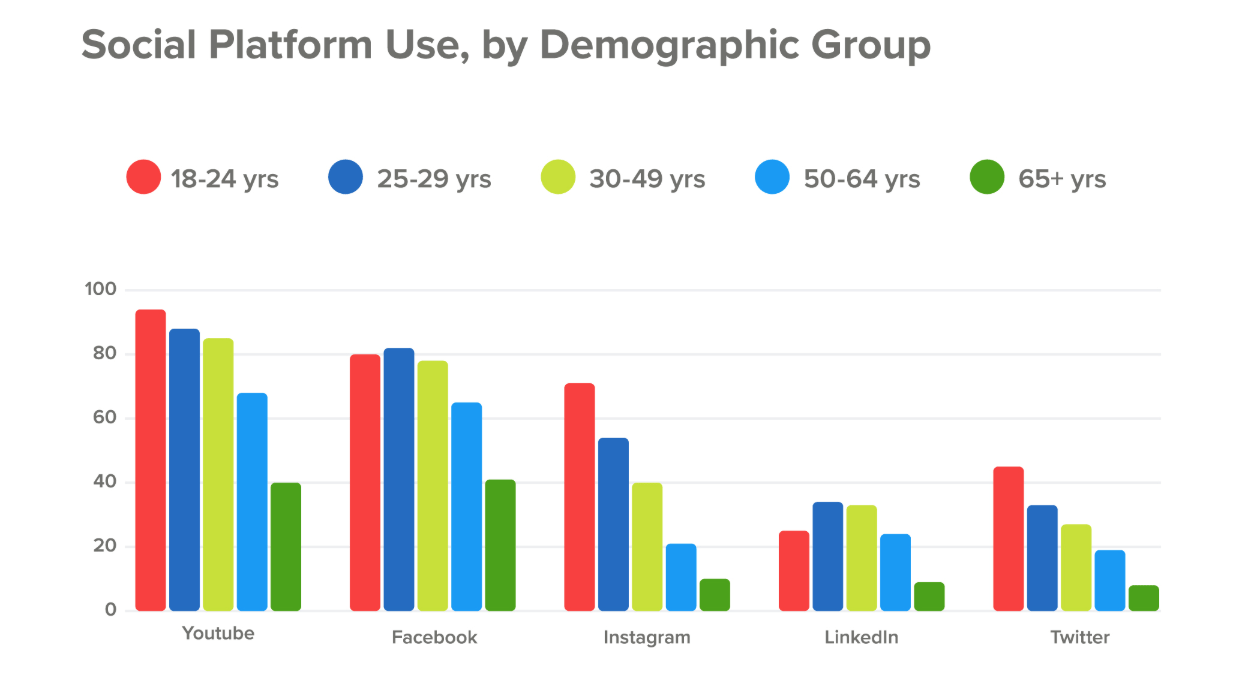 Once you get a picture of who's using your products, you can begin to target that audience on the most effective social media platform. You'll quickly get the hang of it and be able to consider adding another network to your activities.
If you have the resources, then more can follow.
Begin with one or two networks. Establish your ideas, fine-tune your strategies, and continue from there.
YouTube, Instagram, Facebook, and Twitter are obviously popular. But LinkedIn is a popular platform which many marketing teams forget.
Reddit is another particularly useful platform for marketing. News, success stories, and customer service interactions are shared with millions of users every month.
What Are Social Listening Tools and Strategies?
So by now, you're pretty sure you want to get involved in social listening. Don't just dive in at the deep end. Social marketing campaigns can be complex, and they need to be approached in the correct way.
First of all, carefully consider the tools you'll need to make any strategy work. Social listening tools can cover every demographic imaginable. They'll be able to break down the age, location, and other useful information.
These are some of the most popular social listening tools on the market:
Hootsuite;
HubSpot;
Buffer;
TweetReach;
BuzzSumo
With the information your tools provide, you'll be able to establish which social listening strategy suits your business best. There are several different social listening strategies, each of them with different aims and intents.
Your business needs to identify a strategy that is going to work. Some of the most prominent strategies include:
Internet marketing;
Email subscriptions;
Link-building;
Brand monitoring;
Blog post-marketing;
Competitor analysis;
Industry insights;
Campaign insights;
Customer service strategies;
Content insights;
Your team can then decide how to design your marketing campaign and how to put it into action. Hopefully, it goes to plan. You'll be able to evaluate every interaction, every consumer reaction, and boost sales accordingly.
If it doesn't go to plan, then you have the data you need to re-think and re-design your strategy. Social listening tools help you analyze how effective your strategies are in every single way.
How Can Social Media Monitoring Inform Your Sales and Product Teams?
And that leads us nicely to the next point. When you use monitoring tools and listen to thousands of conversations on social media, you'll better understand the market. You'll understand their product pain points and the social issues that important to them. Ecommerce brands are getting a lift in revenue by adding cause marketing to their overall strategy.
Not only will you be able to analyze your own brand awareness, but you'll also be able to analyze your competitors too. A great social listening team will pick apart a competitor's marketing campaign to see what worked and what didn't work.
That way, you'll be able to leap one step ahead of them.
You'll have detailed analytics about which products and services were a hit. You'll also know which ones could be improved on.
Once evaluated, you have all the information you could need about your products. Forget mind-numbing surveys and painful customer feedback forms. It's all on social media posts.
And the best part is that consumers will really go into detail about what they like. The features they don't like will also be explained in detail. If you're lucky, they might even recommend an improvement themselves.
Do customers want to see an additional feature? Maybe you can enhance an existing product? Perhaps conversations about your brand will create a new product idea altogether?
Social listening is likely to create new leads and tighten your product satisfaction numbers. You'll see the benefits of an effective social media campaign throughout your entire business.
How Does VoIP Make a Difference?
More and more companies are turning to Voice over Internet Protocol (VoIP) business networks. As well as significantly reducing your operating costs, you'll be a much better-connected team. And that means everywhere.
If you're suffering a social media crisis, you need your team to react fast. VoIP makes that possible.
No matter where in the world your team is working from, VoIP connections are reliable and super-quick. Staff can take their calls out-of-office and even in remote locations. You don't have to wait for them to return to their desks before addressing a negative post.
With enhanced capability and technology, analyzing your social marketing campaigns will be efficient and straightforward.
Start Your Social Listening Campaign Today
So you now you know what social listening is, and how your business can benefit from it.
Do your research. Select the tools you need. Start developing effective, intelligent campaigns to reach out to your customers.
And when they get in touch with brand mentions and conversations, you'll be fully equipped to use that data in a clever, effective way.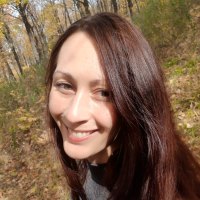 Maria Navolykina
SEO Content Specialist
Maria is an SEO Content Specialist at X-Cart. Once captured by digital and content marketing in her student days, she keeps living and breathing it ever since.
Subscribe to Our Weekly Newsletter to Get
Expert-Backed

Tips Straight Into Your Inbox

Awesome! You won't be disappointed 😉